PRP TREATMENT FOR HAIR LOSS IN BANGALORE
Owing to a stressful lifestyle, hair loss and thinning has become quite common in many men and women. It is here that the PRP (Platelet Rich Plasma) treatment comes as a ray of hope in terms of current therapies for hair loss. With the right procedure, hair thinning can be reduced and natural hair growth is assured. Oliva Clinic offers an efficacious treatment through PRP for Hair Loss in Bangalore.
The PRP (Platelet Rich Plasma) is a concentrated form of your own platelets. The platelets, which are rich in bio-active proteins are extracted from your own blood. Platelets are separated from the blood, later PRP is activated and then injected into the scalp's thinning areas through tiny syringes. This results in a rejuvenated hair growth as the hair follicle gets repaired.
In this procedure, around 15-20 ml of blood is collected from your arm using a small cannula and the platelets are separated using a centrifuge machine(USFDA approved). The platelet poor plasma is discarded and the concentrated platelets are activated completely. Then the platelet-rich plasma is injected into the target area via small needles. The number of sessions depends on the stage of hair loss. But a minimum of 6-10 sessions is required which are done at monthly intervals. The duration of each session is about 30-40 minutes.
Losing up to 100 strands of hair daily is absolutely normal, did you know that? Yes, it is; because the lost hair is immediately replaced by a new hair. Hair loss should be significant when the lost count ticks above 100 and also the scalp doesn't get a replacement for that.
If you find hair on your comb/brush, while shampooing, or on your pillow, then pay attention, you might be suffering from hair loss.
Hair loss can be Acute (temporary) or Chronic (permanent).
Acute hair loss mostly happens due to reasons like your hormones (pregnancy), a long illness period, absence of essential nutrients, lifestyle, regular hair styling, and also not cleaning hair on regular basis. This hair loss category is self healing as the shed hair regrows in maximum 3 months time.
Chronic hair loss happens most of the times because of prolonged unattended vitamin or mineral deficiencies, thyroid hormonal imbalance, and sometimes , it is in your genes slowly progressing to baldness.
Baldness is nothing but genetic hair loss because of inheritance of those genes. Here the hair loss is gradual with prolonged course where there is reduction in the thickness of individual hair follicles. It happens in a regular pattern hence the term, pattern hair loss. Male pattern baldness or genetic hair loss in men starts from crown or front and slowly takes over. However, for female it is mostly in the form of widening of partition and occasionally it doesn't follow any particular pattern.
Hair loss is not life-threatening but can be a severe blow to one's physical appearance and emotional being, making one self-conscious. Mostly people turn to various home remedies and easily available hair fall control medications like Minoxidil for reversing the hair loss. Mostly the results turn to be disappointing.
Our expert dermato-trichologists at Oliva Clinic use a combination of medications and PRP hair loss treatment to ensure that you get your hair back and your confidence.
PRP stands for Platelet Rich Plasma. Platelet rich plasma works on the power of platelets present in the blood. It is rich with growth factors and once the PRP is infused to the scalp, it releases the growth factors in it which stimulates the hair growth.
The procedure of PRP hair loss treatment is completely non-surgical and is absolutely free of any cuts or scars. PRP hair loss treatment at Oliva Clinic is completely natural since only the platelets derived from one's own blood are used. This PRP doesn't have any additional ingredients added to it, thus eliminating the chances of any side effects, allergies, or adverse reactions. The expert dermatologists at Oliva Clinic combine the PRP treatment with prescribed medications to ensure that best results are gained.
PRP hair loss treatment is suited for candidates suffering from genetic hair loss or patterned baldness. PRP hair loss treatment is a medical procedure hence an initial consultation and assessment is necessary by the dermato-trichologist.
Suitable Clients:
PRP hair loss treatment is appropriate for clients suffering from genetic hair loss. The treatment can be done for both male and female. However, the minimum age limit for the treatment is 18 years. Candidates below 18 years would require parent's consent before undergoing the treatment.
Pregnant women, breast feeding women, and people who are on anticoagulant drugs are not suitable for PRP hair loss treatment.
At Oliva Clinics, Bangalore, we provide pioneering PRP hair loss treatment for genetic hair loss for both men and women. Platelet Rich Plasma is an advanced hair loss treatment: a lunch hour procedure with no cuts, no surgery, no scars, and no recovery time or post care.
Accredited and rigorously trained dermato- trichologists who have years of experience in PRP hair loss treatment,understand the technicalities and precision of PRP hair regeneration treatment better.
We boast of using the most updated technology like the double centrifuge method and US-FDA equipment's for every PRP hair loss treatment at our Bangalore clinics.
Discreet, dignified and confidential service with every client being assigned a personalized consultation and service room
The PRP hair loss treatment at OlivaClinics is completely natural with no gelsor animal products being used
More than 50,000 successful PRP treatments to credit with client satisfaction rating ticking over 91%.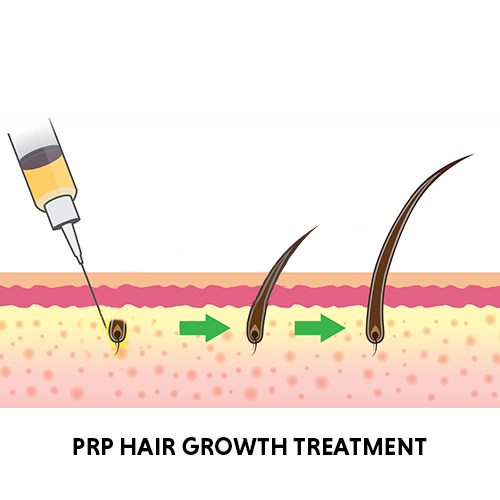 PRP Hair Treatment Procedure Explained By Dermatologist
Oliva offers advanced treatments for hair thinning and hair loss. Check out the details on our PRP hair treatment procedure and gain deeper insights into how the treatment proceeds, under an expert dermatologist.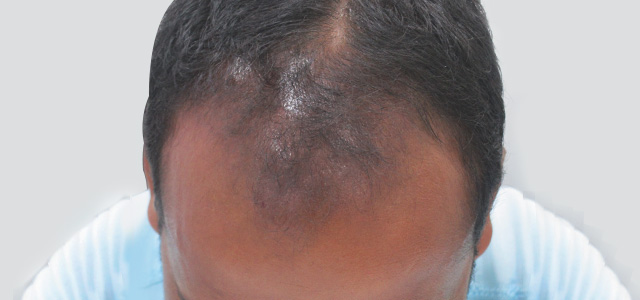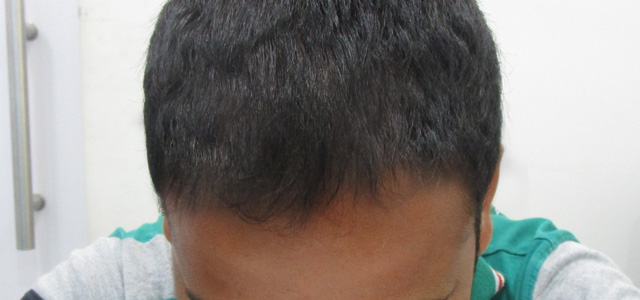 *Images are from real clients, and results can be subjective
Before & After Results Of PRP Hair Treatment
Check out real images of our clients before and after the sessions of PRP hair treatment at Oliva.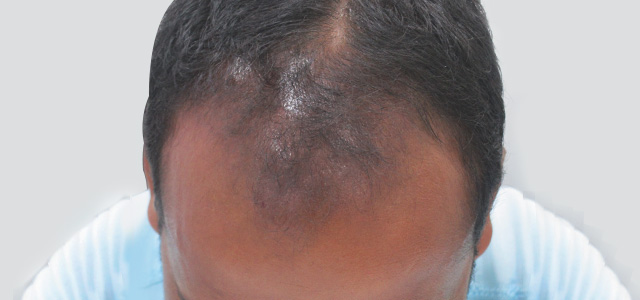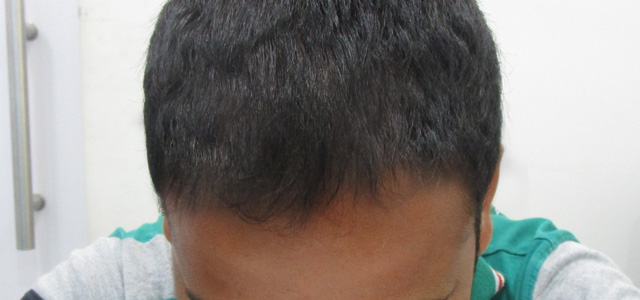 Treatment results may vary from person to person
Client Reviews
Read below what our esteemed clients have to say about us and what makes us the premier provider of skin and hair care services.
Best Hair Clinic In The City
I visited the Oliva Skin & Hair Clinic for a PRP hair treatment. Completely satisfied with the results and change in my hair growth. The hair clinic has a good, professional, and experienced team of doctors. The advice given was completely relevant and useful. I would recommend their Secunderabad clinic for anybody who is suffering from balding and hair fall issues.
D
Reviewed us for : PRP Hair Loss Treatment
Dilip
Hair loss
I'm Shaun Sausman, today i meet Dr. Manoj at Oliva Kormangala. He was very kind and helpful, three cheers to him.
Reviewed us for : PRP Hair Loss Treatment
Bhagya Sausman
Best Clinic for PRP Treatment
Hi, I got PRP treatment for hair regrowth done at the Oliva Clinic Gachibowli. I want to thank the hair doctor who took excellent care of my hair loss problem and me. PRP is a perfect treatment for hair fall, and along with medications, I saw outstanding results. The procedure is very safe, and now I see a remarkable difference in my hair's texture and volume. Thank you, Oliva!
R
Reviewed us for : PRP Hair Loss Treatment
Ritesh
Amazing Services and Great Results
I wanted to get rid of the unwanted hair on my face. I was looking for a reliable skin clinic, and I visited Oliva clinic at Gachibowli due to a friend's suggestion. It is one of my best decisions so far! The skin doctors here are very helpful; based on their recommendation I underwent the facial laser hair removal treatment. I was delighted with the amazing service and great results! Trust me. You'll love Oliva Clinic Gachibowli😍😁 😎 I would definitely recommend Oliva for skin and hair related treatments!! 😎
H
Reviewed us for : Laser Hair Removal
Heena Sethi
Remarkable Difference
I had pigmentation on my face and visited Oliva Clinic situated in Secunderabad based on my friend's recommendation. The dermatologist suggested me to go for a skin lightening treatment. I have been taking this treatment for some time now, and I am happy to see a remarkable difference in my skin tone. I would like to thank my dermatologist as well as the staff for taking such good care and giving me best results.
J
Reviewed us for : Pigmentation Treatment
Jhanvi
Thanks To Oliva Clinic
I went to Oliva clinic, Secunderabad for my scar problem. I was not only impressed by the positive results of my treatment but also by the experience of the skin specialist and the professionalism of the support staff. Post-treatment, I could see a remarkable difference in my skin texture. I am happy to recommend Oliva to all my friends and family.
E
Reviewed us for : Acne Scar Treatment
Ekta
Effective Scar Treatment
I went to the Oliva Skin and Hair Clinic, Kukatpally to undergo a pixel treatment for my acne scars. I was very impressed by the experienced dermatologist and other staff members. After completing all my sessions, I now see a reduction in my acne and scars. Oliva is the best skin clinic for scar removal.
S
Reviewed us for : Laser Hair Removal
Sandeep Ani
Excellent Treatment
I have taken treatment for pimples at Oliva clinic. I am very much satisfied with services provided. I started seeing the result as soon as I got done with the first session. Doctors and staff are very friendly.
Reviewed us for : Acne Scar Treatment
Swarupa A
Best Hair Clinic in Gachibowli
I visited Oliva skin and hair Clinic Gachibowli for PRP hair treatment. Super impressed by the experienced dermatologist as well as the staff. Nice ambience and result-oriented treatments. I have currently completed three sessions, and I can see positive results in terms of hair growth, reduction in hair loss and improvement in hair volume. I will recommend this clinic for PRP hair treatment to all my friends and family!
P
Reviewed us for : PRP Hair Loss Treatment
Pushkar Pratap
Why Oliva
Experienced in-house team of
Cosmetic Dermatologists

Comprehensive one-to-one
consultation with the doctor

Advanced US-FDA approved
equipment

Well trained and certified
therapists

Served 1,00,000 happy customers
and counting

Stringent guidelines and set
protocols for better service efficacy
Frequently Asked Questions on PRP Hair Loss Treatment