Achieve your Skincare Resolutions for 2022
Do you often set skincare goals but fail to achieve them?
Do you struggle with consistency in your skincare routine?
Is your hectic schedule coming in the way of your skin health?
You are not alone!
Here are a few simple and practical suggestions and pointers to easily achieve your skincare resolutions.
Read on to transform your skin health in 2022!
How To Build A Long-lasting Skincare Routine? 
Healthy skin is a sign of a healthy mind and body.
The first and foremost step to achieving healthy skin before starting any skincare regimen is identifying your skin type.
Each skin type is unique and several factors, namely your genetics, age, hormonal fluctuations, food habits, health, medication, lifestyle, sleep cycle, weather, and your physical environment, affect your skin's quality and health.
It is thus essential to identify your skin concerns and treat them accordingly.
Further, the ongoing COVID-19 pandemic has taught us that mindfulness and prioritising self-care is essential for survival. Following a good skincare regimen is an opportunity to slow down and engage in mindful living for a few minutes every day. It is a calming activity that can also boost your mental health.
DISCLAIMER:

It is best to consult an experienced dermatologist to identify your skin type, analyse your skin concerns and customise the skincare regimen that includes using suitable products to boost your skin health.
A regular skincare routine includes these basic steps:
Washing your face with a gentle cleanser in the morning.
Using a non-comedogenic moisturiser to nourish the skin's protective barrier.
Applying sunscreen without fail irrespective of the weather outside.
Washing your face to remove makeup and dirt buildup and moisturising before sleeping.
Exfoliating your skin as per your dermatologist's recommendations.
If you are busy and do not have the luxury to devote time for extensive skincare treatments, following the above skincare routine will help you enjoy healthy skin. You can plan for advanced skincare treatments after speaking to a qualified dermatologist based on your convenience.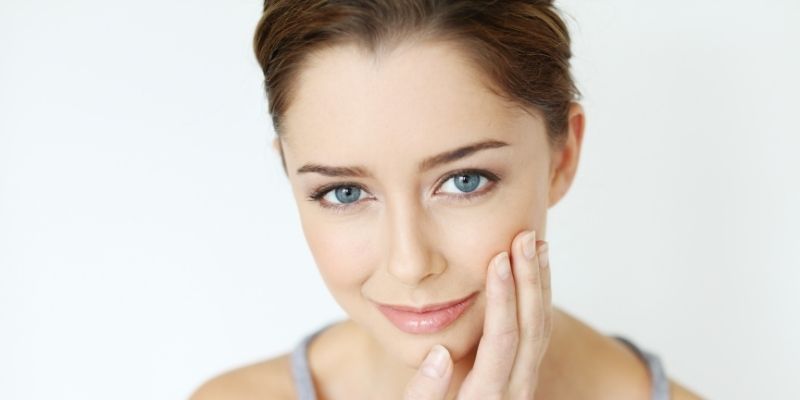 Tips To Ensure You Don't Give Up On Your Regimen 
Remember that following a skincare regimen will not show instant results, but consistent efforts will help you achieve visible improvement in your skin tone and texture. It will also help you lower the risk of having common skin concerns like acne, premature ageing, tanning and more.
Store all your skincare products in an accessible location, preferably close to your mirror. This will help you follow the step-by-step process without much trouble.
Ensure you place your mirror correctly and in a well-lit area. This will help you notice the improvement in your skin health, motivating you to keep going.
Sparing a few moments from your busy schedule for your skincare routine will help you realise the soothing and calming effect it has on your mind and body. This can motivate consistency.
Don't stress or panic if you experience breakouts now and then. Stress can lead to further skin damage. If you notice regular breakouts, approach your dermatologist as early medical help can minimise the risk of recurrence and scars.
Click pictures regularly to keep track of the visible improvement in your skin's tone and texture. It can motivate you to continue your skincare regimen.
There will be days when you miss your regimen for several reasons. Be patient with yourself and resume as soon as you can.
Find a skincare buddy. If you are married, include your spouse, and it can be a fun and healthy bonding activity.
Dos And Don'ts To Achieve Healthy Skin:
The following list of dos and don'ts will help improve and maintain your skin health in the long run:
Opt For A Well-Balanced Diet: Your skin reflects the food you consume. Make sure you consume a nutritious diet after consulting your dermatologist.
Focus On Hydration: Water is your skin's best friend. It cleanses your body and improves your skin health. Make sure you don't overdrink!
Engage In Physical Activity: The World Health Organisation recommends that adults work out for at least 150 minutes a week on average. This helps you to be healthy while glowing skin is a bonus!
Follow A Custom-Made Skincare Routine: We cannot stress this enough: always follow a tailor-made skincare routine recommended by your dermatologist based on your specific skin needs.
Cleanse Your Face Before Bed: This is a must even if you remain indoors throughout the day! Remove makeup and any other dirt buildup that may have accumulated during the day and protect the health of your skin.
Avoid Touching Your Face: Besides reducing the risk of contracting COVID-19, not touching your face can also protect your skin from the risk of infections and breakouts. Also, control the urge to pop pimples as it can cause permanent skin damage in the form of scars.
Check Expiration Dates On Products: Make sure you buy products with a 2-year shelf-life. The use of expired products may cause allergic reactions and damage your delicate facial skin. Further, even if you miss out on your skincare regimen for a while, you can continue using the products without burning a hole in your pocket!
Avoid Experimenting With Home Remedies: Beauty hacks using kitchen ingredients are unsafe and may cause more damage than good. Instead, opt for scientifically proven solutions to enjoy the best results.
Stay Sun Safe: Wear protective clothing and sunscreen to avoid skin damage due to direct exposure to ultraviolet radiation.
Consult A Dermatologist: It is a common misconception that only those with severe skin concerns must seek the help of a dermatologist. On the contrary, a dermatologist will guide you with the best skincare routine, identify underlying health issues that may be affecting your skin, and advise you on the appropriate treatment or products you need to ensure you have healthy and glowing skin.
We trust that this article will motivate you to achieve your skincare resolutions. Being aware of your skin's needs and taking appropriate care can drastically boost your skin health. It is advisable to cultivate a fit and healthy lifestyle by eating balanced meals and exercising enough to improve overall well-being.
In case of any skin-related concerns, you can visit Oliva Skin & Hair Clinic to speak to our experienced dermatologists and seek customised solutions.
Our certified subject matter experts do extensive research and collate facts from reputed scientific journals and international studies to create informative and engaging articles related to all your dermatology concerns. They strive to help you decipher medical jargon, distinguish fact from fiction and overcome paranoia. Our qualified medical board or expert panel goes a step further to verify these facts based on their rich academic knowledge, vast clinical experience and critical industry insights to ensure you consume only medically accurate content that empowers you to make informed decisions about your hair and skin-care treatments and weight management. Check out our Editorial policy for further details
https://www.ncbi.nlm.nih.gov/pmc/articles/PMC8231670/
https://www.ncbi.nlm.nih.gov/pmc/articles/PMC3001488/
https://www.ncbi.nlm.nih.gov/pmc/articles/PMC3583891/