Review & Rating of Our Services
Looking to learn more about OLIVA rating?
Here is what our clients have to say about our state-of-the-art clinics and advanced treatments.
This Clinic Has Excellent Service – Thank you Oliva
I had hair loss problem from the past 2 years, I tried all sorts of Medication and I was disappointed. I came to know about Oliva Clinic through YouTube and visited their website. Initially I was a bit apprehensive about the treatment and felt that the fees were a bit high after visiting the clinic. But I followed my instinct and started my PRP treatment in April and by December my hair density has grown and am extremely happy with the treatment. I thank oliva for helping my hair grow back. best team of oliva in Himayatnagar, supporting staff and...
Review for : PRP Treatment For Hair Loss In Hyderabad
Bhanumathi Damera
Great Service – Kudos
Oliva has a great set of doctors who will understand the core of your skin concern and advise you accordingly on the course of treatment. Very happy with the way I was taken care of by the team here. They are quite approachable and attentive to the client's needs and requirements. And as far as follow ups and reminders are concerned, one can totally count on them. My problem for Acne Scars has been solved.
Review for : Pimple/Acne Scar Treatment
Rajesh Jajala
Best Clinic for skin and hair
Great experience for treatment of pores. Quick results with in few weeks and complete removal of tan as well. Doctor and staff are very pleasant and made the treatment more comfortable.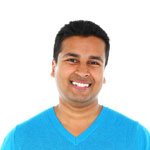 Review for : Laser Hair Removal
Anil Chand