Permanent Reduction Of Underarm Sweating And Odour
One-time Treatment to Get Rid of Underarm Sweat & Body Odour!
What Causes Excessive Sweating?
Hyperhidrosis (also known as excessive sweating) is a condition characterised by perspiration or sweating more than the usual needs of the body. There are two types of hyperhidrosis: primary and secondary.
Primary hyperhidrosis occurs without any underlying reason and results in excessive sweating in the palms, underarms, feet, scalp and face. Excessive sweating or perspiration usually affects both sides of the body and is worse during the day. In many people, there is an associated family history. Recent estimates suggest that up to 3% of the population suffer from primary hyperhidrosis, particularly between the ages of 18 and 54 years.
Secondary hyperhidrosis occurs because of underlying medical conditions including infection, metabolic disorders, endocrine disorders, spinal cord injuries, neoplastic diseases, neurological conditions, cardiovascular disorders, respiratory disorders, stress and anxiety. Addressing the underlying problem or cause usually treats secondary hyperhidrosis effectively.
If sweating is due to a separate underlying problem, then a doctor should investigate further and address them. For example, there are a group of anti-depressant medications that cause sweating, and if this is the underlying problem, then a change of medication may be warranted.
Also, the degree of sweating and the sweat distribution needs consideration before choosing any treatment. miraDry treatment is more suitable for those who have primary hyperhidrosis. For those with significant and localised sweating of the armpits, miraDry may be an excellent choice of treatment.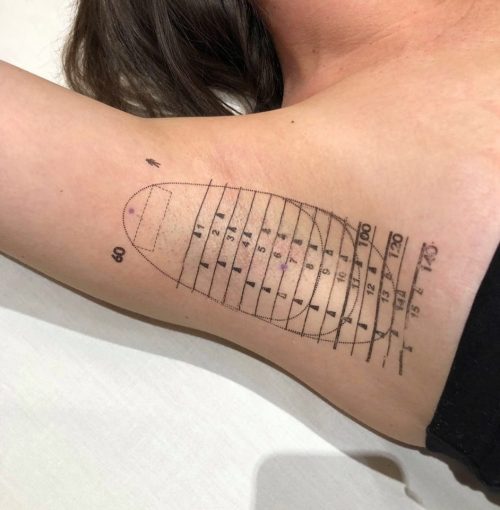 Oliva offers advanced FDA cleared permanent underarm sweat reduction treatment. The procedure is done using miraDry® and can permanently reduce underarm sweat in as little as one non-surgical treatment.
Client Reviews
Read below what our esteemed clients have to say about us and what makes us the premier provider of skin and hair care services.
Why Oliva
Experienced in-house team of
Certified Dermatologists

Comprehensive one-to-one
consultation with the doctor

Advanced US-FDA approved
equipment

Well trained and certified
therapists

Served 2,50,000 happy customers
and counting

Stringent guidelines and set
protocols for better service efficacy
Frequently Asked Questions on Underarm Sweating Treatment