No 1 Dermatology Clinic Chain Awarded By The Times Of India
Oliva Skin & Hair Clinic is now open in Delhi. Powered by the largest team of dermatologists and USFDA-approved technology, we offer revolutionary treatments with scientifically proven safety and efficacy.
100+ Expert Dermatologists trained in advanced medico-aesthetic procedures.
Specialists in customised and comprehensive care for the past 13 years.
Cost-effective treatments for unmatched results in limited sessions.
Proven track record in 8 major cities with 24 clinics.
World-class amenities for client convenience, safety and privacy.
Outstanding 91% customer satisfaction ratings.
Trusted by more than 6,000,00 happy customers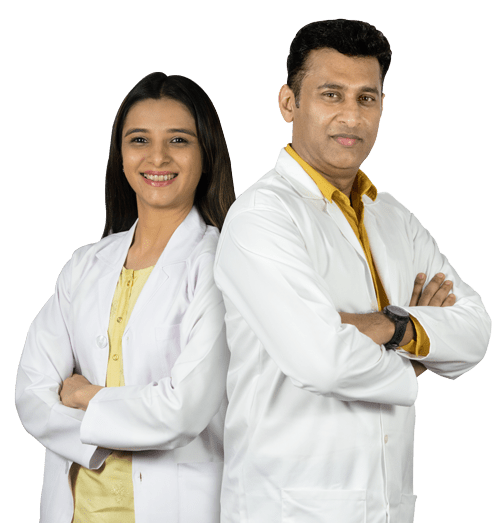 Our Skin And Hair Specialists
Dr. Ridhima Yadava

Consultant - Dermatologist
Our Skin & Hair Care Services
Why To Choose Oliva Clinic, Delhi?

100+ Expert Dermatologists

US-FDA Approved Equipments

Standardised Protocols

6 Lakh + Happy Clients
AWARDS AND RECOGNITIONS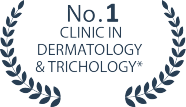 TIMES OF INDIA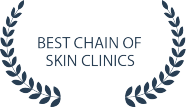 ET NOW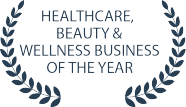 FRANCHISE INDIA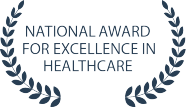 CMO ASIA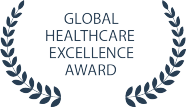 PRIME TIME
OUR 91% CLIENT SATISFACTION RATE IS UNPARALLELED IN OUR FIELD.
Read below what our clients have to say and learn more about what makes us the premier provider of skin and hair care services.
Client Reviews
Read below what our esteemed clients have to say about us and what makes us the premier provider of skin and hair care services.
WE ARE NEAR YOU! CHECK OUR LOCATIONS
Dermatologist in Punjabi Bagh
B, Ground Floor, 2/80, Club Rd, beside Cloud Nine Hospital, West Punjabi Bagh, Punjabi Bagh, New Delhi, Delhi 110026
Dermatologist In Pitampura
Shop No - 2, 1st Floor, Metro Station, opposite to Pillar No - 347, near Kohat Enclave, Kapil Vihar, Pitampura, Delhi 110034.
FREQUENTLY ASKED QUESTIONS
What Skin And Hair Conditions Do You Specialise In Treating At Your Clinic?

We specialise in treating a wide range of skin and hair conditions, such as unwanted body hair, acne, acne scars, pigmentation, melasma, tan, open pores, dark circles, wrinkles, fine lines, freckles, double chin, saggy skin and uneven skin tone. We also treat hair loss, hair fall, hair thinning, premature balding, temple hair loss and male and female pattern baldness. We have treatments for minimising skin tags, moles, warts, birthmarks, stretchmarks, excess weight, unhealthy body fat, cellulite and unwanted tattoos.

Can You Offer Personalised Advice And Treatment Plans Tailored To My Specific Skin And Hair Concerns?

Yes, our expert dermatologists have a holistic approach and specialise in providing personalised treatment plans based on your skin/hair tone and type, the cause, family history, dietary and lifestyle habits, hormonal health, medical records, the type and severity of the concern, the affected area and suitable modalities.

Are Your Treatments Safe For All Skin And Hair Types?

At Oliva, we provide evidence-based solutions with proven safety and efficacy for all skin and hair types. Our experienced dermatologists have a holistic approach to performing these medico-aesthetic treatments using cutting-edge USFDA-approved technology with adequate pre and post-care support. Our medical team follows stringent service protocols at par with global safety standards to provide long-lasting satisfaction minus major side effects.

What Are The Qualifications Of Your Doctors And Practitioners? Who Will Be Providing My Treatments?

Oliva has the largest team of qualified dermatologists. Our doctors specialise in Dermatology, Venereology & Leprology.  They undergo rigorous training to perform all medico-aesthetic treatments using the latest USFDA-approved technology. Our certified therapists assist our medical experts during treatment.

Do You Offer Follow-Up Care After Treatment Or Consultations?

Yes, our team of dermatologists will provide you instructions on aftercare and follow-up appointments to ensure the best possible results.

What Should I Expect During My Initial Consultation With Your Specialists?

Oliva's dermatologists may perform Dermascan or Trichoscan with a physical examination to assess your skin or hair type and condition, diagnose the cause and identify the severity of concern and affected areas during the initial consultation. They will note your medical records, family history, hormonal status and lifestyle habits before customising your treatment plan. Our doctors may even recommend blood tests for identifying hormonal imbalances or nutritional deficiencies. Next, they will suggest suitable modalities as singular or combo treatments and decide the number of sessions you need at planned intervals to achieve the best results. They will also share pre-care instructions to prepare your skin for the procedure.

What Are Your Clinic Operation Hours?

Our clinic is open from Monday to Sunday, from 10 am to 8 pm.

Is An Appointment Necessary To Visit Your Clinic, Or Do You Allow Walk-Ins?

We recommend seeking an appointment prior to visiting our clinic to ensure doctor availability, minimise waiting time and avoid crowding at the clinic. However, we do accept walk-ins subject to the availability of our medical experts.

How Do I Schedule An Appointment At Your Clinic?

You can schedule an appointment at our clinic by calling us at 1800 103 3893 or filling out the Book appointment form. Our customer support team will assist you in scheduling your consultation on priority based on a date, time and location of your choice.

What Payment Options Are Available At Your Clinic?

We accept a range of payment options, including cash, credit/debit cards, and UPI.

Is There An On-Site Pharmacy Available For Prescriptions Or Skincare Products?

Yes, we have an on-site pharmacy available for prescription medications and skin and hair-care products recommended by our dermatologists.