Best Dermatologist In Bangalore
At Oliva Clinic, Bangalore, leading dermatologists use their medical expertise to offer world-class skin and hair treatments and deliver exceptional results.
Consultant - Dermatologist

MBBS, MD - Dermatology, Venereology & Leprosy

Reg No. - 2019/04/1285

Consultant - Dermatologist

MBBS, MD - Dermatology, Venereology & Leprosy

Reg No. - 113028

Consultant - Dermatologist

MBBS, MD - Dermatology, Venereology & Leprosy

Reg No. - 123890

Select a location from Bangalore

Who Is A Dermatologist?

A dermatologist is a medically-qualified professional who specialises in diagnosing and treating over 3000 skin, hair, nail and mucous membrane-related diseases across all age groups, including infants to senior citizens.

What Does A Dermatologist Actually Do?

Here are some of the things a dermatologist does:

A dermatologist can treat life-threatening conditions like skin cancers and drug allergies.
They also specialise in minimising aesthetic concerns like acne, hair loss, scars and ageing.
They can diagnose significant underlying health conditions, including diabetes, renal or liver diseases, and thyroid disorders, by identifying changes in your skin and hair as signs and symptoms.
Some dermatologists undergo rigorous training to perform major surgical procedures like skin biopsies and removal of cysts or minor ones to eliminate skin tags, warts or moles.
They also excel at providing advanced non-surgical cosmetic treatments using botulinum toxin, fillers, chemical peels, platelet-rich plasma extractions, lasers and more.

What Are The Qualifications Of A Dermatologist?

Dermatologists in India have the following qualifications:

They hold a Bachelor of Medicine and Bachelor of Surgery degree (MBBS) after completing a five-and-a-half-year course, including a year-long internship.
They have also completed a three-year post-graduation course to become a Doctor of Medicine (MD) specialising in Dermatology.

What Concerns Do Dermatologists Treat?

Dermatologists can treat an extensive range of concerns that may affect your skin, hair and nail health. Skin is the largest organ of the body and the first line of defence against bacterial and viral infections as it protects your internal organs. It also regulates your body temperature to prevent the adverse effect of climatic changes. Your skin health is a significant indicator of your immunity levels and internal health. A dermatologist can help you enjoy healthy skin and hair by treating the following common concerns:

Acne Vulgaris
Acne Rosacea
Acne Scars –

Atrophic Scars
Ice pick scars
Boxcar scars
Rolling scars
Hypertrophic/Keloids

Birthmarks
Cellulitis
Dermatitis –

Atopic like eczema
Contact (allergic reaction)
Seborrheic (dandruff)

Hair loss of all types and severity –

Androgenetic alopecia
Telogen Effluvium
Alopecia areata
Trichotillomania
Involutional alopecia
Cicatricial alopecia

Hyperpigmentation, including-

Age spots
Dark circles
Freckles
Lichen planus pigmentosus
Macular amyloidosis
Melasma
Pigmentary demarcation lines (PDL)
Post-inflammatory hyperpigmentation (PIH)
Tan

Hypertrichosis
Infections bacterial, viral or fungal affecting skin, hair and nails
Moles
Nail concerns like spots, discolouration and separation.
Psoriasis
Skin ageing signs–

Age spots
Dull skin
Fine lines
Jowls
Open pores
Volume loss
Saggy skin
Uneven skin tone
Wrinkles

Skin cancer
Skin Tags
Spider and Varicose veins
Stretchmarks
Vitiligo
Warts
Unwanted Tattoos

When Should I Visit A Dermatologist?

It is time to visit a dermatologist if you note the following changes in your skin, hair or nail condition:

A change in the size, colour and shape of moles
Acute hair thinning and premature balding that could be a result of –

Genetic factors
Hormonal imbalance
Autoimmune disorders
Poor lifestyle habits
Drug reactions
Nutritional deficiency
Chemical treatments
Tight hairstyles
Chronic illnesses

Painful and recurrent acne that could be worsening due to the below factors –

Family history
Hormonal fluctuations
Stress
Improper diet
Medication
Wrong skincare

Post-inflammatory hyperpigmentation and scarring after the acne
Frequent skin irritation and persistent rashes could be a sign of eczema, contact dermatitis, drug allergy or more
Increasing discomfort due to varicose veins
Sudden skin discolouration could be a sign of hormonal disorder or sun damage
Visible signs of skin ageing
Scaly patches on the skin may be due to psoriasis
Scalp infections and dandruff
Redness of facial skin could be a sign of acne rosacea
A change in the colour and texture of nails with increased brittleness

Besides the above, an annual screening by a dermatologist to check for skin cancer is a must. A qualified dermatologist can diagnose the type and severity of the concern and holistically treat the underlying cause to provide qualitative results and long-lasting satisfaction.

How Do I Choose The Best Dermatologist?

Here are some key factors you should consider to choose the best dermatologist:

Qualification, specialisation and experience of the dermatologist
Customised treatment with a holistic approach
Safety and efficacy of procedures
Results and track record
Pre- and post-care support
The technology available at their clinic
Clinic timings, location and reputation
Client testimonials
Infrastructural facilities at their clinic in terms of accessibility, privacy and hygiene
Cost of treatment
The professionalism of the clinic staff
Industry awards and media coverage

What Is The Dermatology Consultation Fee In Bangalore?

 

The cost of consulting a dermatologist in Bangalore usually starts from INR 500 and may range up to INR 700. However, the exact consultation fee depends on the qualification and experience of the doctor, clinic location and reputation.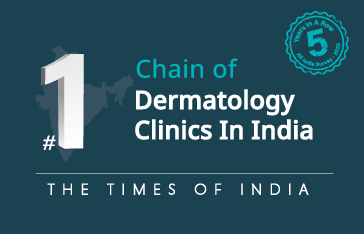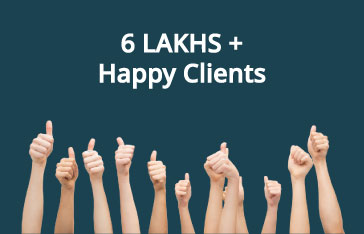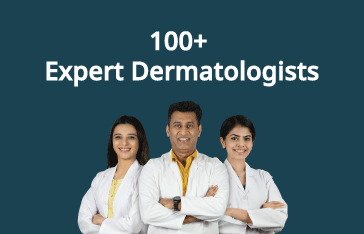 Client Reviews
Read below what our esteemed clients have to say about us and what makes us the premier provider of skin and hair care services.