Best Dermatologist In Kochi
At Oliva Clinic, Kochi, leading dermatologists use their medical expertise to offer world-class skin and hair treatments and deliver exceptional results.
Consultant - Dermatologist

MBBS, MD - Dermatology, Venereology & Leprosy

Reg No. - 44715 Travancore

Consultant - Dermatologist

MBBS, MD - Dermatology, Venereology & Leprosy

Reg No. - 52167

Consultant - Dermatologist

MBBS, MD - Dermatology, Venereology & Leprosy

Reg No. - 56744

Select a location from Kochi

Consultant - Dermatologist

MBBS, MD - Dermatology, Venereology & Leprosy

Reg No. - KRL20170000841 KTK

What Is A Dermatologist?

A dermatologist is a medical professional who is qualified to diagnose and treat skin, hair, nail and mucous membrane-related related conditions. They are trained to treat over 3000 concerns among all ages.

What Does A Dermatologist Do?

A dermatologist:

Diagnoses and treats skin allergies, hair concerns and skin cancers
Identifies underlying diseases or medical conditions like diabetes, hormonal imbalances etc, as signs can, for example, show up on the skin or in the form of hair loss or hair thinning
Can provide solutions for aesthetic concerns like premature balding, marks on the skin, suntan, hyperpigmentation etc.
Are trained to perform dermatological surgeries to eliminate cysts, skin tags, warts, etc.
Can also perform cosmetic treatments like Botox and dermal fillers

What Are The Qualifications Of A Dermatologist?

A dermatologist has the following qualifications:

Bachelor of Medicine and Bachelor of Surgery (MBBS).
Doctor of Medicine (MD) in Dermatology, Venereology and Leprosy Or a Diploma in Dermatology, Venereology and Leprosy DDVL.
Registration with the State Medical Council.

What Concerns Do Dermatologists Treat?

Dermatologists can treat several conditions and can also perform various procedures.

Some of the common conditions that dermatologists treat are:

Different types of acne and acne scars
Eczema
Psoriasis
Melasma
Macular Amyloidosis
Lichen Planus Pigmentosus (LPP)
Post Inflammatory Hyperpigmentation (PIH)
Varicose Veins
Fungal Infections (of scalp, skin, and nails)
Warts
Shingles
Nail Concerns (like ingrown nails)
Vitiligo
Allergic Reactions
Scalp Issues (dandruff, dry scalp, itching, etc.)
Melanoma
Skin cancer

When To See A Dermatologist?

Certain chronic conditions require an expert physical examination and proper diagnosis for effective treatment.

See a dermatologist if you are unable to manage the following skin, nail, and hair conditions on your own:

A persistent rash that is unresponsive to OTC treatments and self-care
Your knees, scalp, chest, or lower back have patches of dry, flaky skin
A mole or freckle that has undergone a visual alteration
Toenails or fingernails that are brittle or yellow
Any skin problem that is chronic
Severe and recurrent acne, including painful cystic acne
Nail issues, including fungus, ingrown nails, or others
Excessive hair loss and hair thinning
Skin growths on your body that resemble warts
Long-standing hyperpigmentation concerns
Prolonged skin irritation, itching, and redness
Persistent nail discolouration or infection
Concerns regarding swollen veins, especially in your legs
Signs of ageing, such as wrinkles, age spots, and fine lines
Scarring from burns, cuts and scratches

Do not forget that a dermatologist can help identify serious, underlying issues if any. Further, you can also consult a dermatologist if you want to start a proper skincare routine and need help with identifying your skin type and suitable products for you.

How Do I Choose The Best Dermatologist?

Make sure to check for the following basic pre-requisites when choosing a dermatologist:

The doctor's qualifications, medical license and board certification.
The dermatologist should be accessible and available in case you have an emergency or follow-up questions.
Ask family members and friends for recommendations and referrals. You can check client reviews on the internet. This will help you understand if the doctor and the clinic meet your expectations.
Check the reputation of the clinic the doctor is associated with. Find out about the technology at the clinic.

 What Is The Dermatology Consultation Fee In Kochi?

A consultation in Kochi, on average is between Rs 500-1500 but varies based on the dermatologist's reputation, experience, and clinic location.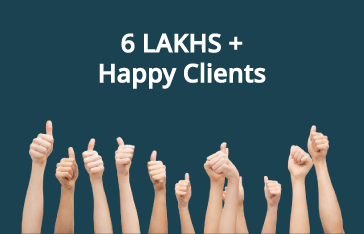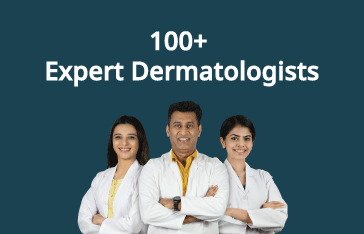 Client Reviews
Read below what our esteemed clients have to say about us and what makes us the premier provider of skin and hair care services.
OUR 91% CLIENT SATISFACTION RATE IS UNPARALLELED!
Searching for the top dermatologists in Kochi? Check our latest reviews. Read below what our clients have to say and learn more about what makes our doctors the best to consult for skin and hair treatments.