Best Dermatologist In Kolkata
At Oliva Clinic, Kolkata, leading dermatologists use their medical expertise to offer world-class skin and hair treatments and deliver exceptional results.
Consultant - Dermatologist

MBBS, MD - Dermatology, Venereology & Leprosy

Reg No. - 27100

Consultant - Dermatologist

MBBS, MD - Physician, DDVL

Reg No. - 200301288

Consultant - Dermatologist

MBBS, DDVL - Diploma in Dermatology, Venereology & Leprosy

Reg No. - 13580

Select a location from Kolkata

What Is A Dermatologist?

A dermatologist is a medical practitioner trained to diagnose and treat diseases and conditions of the skin, hair and nails. Like doctors of other disciplines, they also provide medical advice to improve their health and protect them from sun exposure and harsh environmental conditions. They treat various concerns like acne, dark spots, suntan, skin lesions, hair loss, excessive hair growth, ageing signs, among others.

What Does A Dermatologist Do?

A dermatologist can have one or more of the following: 

Medical Expertise: They excel at diagnosing and treating several skin and hair conditions like acne, alopecia, hypertrichosis, hyperpigmentation, skin tags and more. Dermatologists also identify underlying signs of other diseases and help you get the right treatment for them. Acne, for instance, can be a sign of an underlying hormonal condition that a dermatologist can diagnose.
Cosmetic Expertise:Dermatologists are qualified to recommend and perform restorative treatments for concerns like premature ageing signs like wrinkles, saggy skin, balding, discolouration of the skin etc. They perform medically-approved treatments like chemical peels, laser toning, laser resurfacing, Botox and dermal fillers, hair transplantation and so on.
Surgical Expertise:Surgical Expertise: They can perform surgical treatments like skin biopsies and removal of warts, moles, skin tags etc.

What Are The Qualifications Of A Dermatologist? 

An MBBS degree
A post-graduate degree (MD) or a diploma in (DVL) in Dermatology, Venereology and Leprosy
Should be registered with the State Medical Council

What Concerns Do Dermatologists Treat?

Some of the most common concerns that dermatologists treat include the following:  

Acne
Acne scars
Hyperpigmentation concerns like dark spots, suntan, Melasma, Macular Amyloidosis, Lichen Planus Pigmentosus (LPP), freckles, psoriasis etc.
Ageing signs like balding, hair thinning, fine lines on the face, wrinkly and saggy skin, ageing spots, volume loss, dull skin, uneven skin tone etc.
Hair fall and hair loss
Dandruff and itchy, irritable scalp
Skin dryness, redness, rash, allergies and skin irritation
Fungal infection, cuticle discolouration/thickening
Dermatitis, cellulitis
Excessive sweating
Wounds in genital areas, uterine moles
Spider veins and varicose veins
Skin Cancer like melanoma
Stretch marks, vitiligo
Unwanted tattoos and marks

When Should I Start Seeing A Dermatologist? 

You must see an expert immediately if you notice something unusual about your skin, hair, or nails. While it may be harmless, it could sometimes indicate a much bigger problem. Visiting a qualified dermatologist can help treat the condition sooner than later. If not, you can rule out any doubts you may have. They will also give you the advice to prevent future problems. You can also refer to the above list of common skin and hair conditions and visit a dermatologist if you are experiencing any of them. 

 

How Do I Choose The Best Dermatologist?

Here are a few things you must consider before choosing a dermatologist:

Ensure your dermatologist has completed training, is experienced, and works for a reputed clinic.
Seek recommendations from other family members, friends or your general physician. Check reviews of the doctor and clinic from other clients and make an informed choice.
Find out if the clinic has advanced, USFDA-approved technologies and solutions and follows treatment protocols.

What Is The Dermatology Consultation Fee In Kolkata?

The consultation fees vary and depend on the dermatologist's experience level and the clinic's reputation, but on average, it can range between Rs 400 and 1500.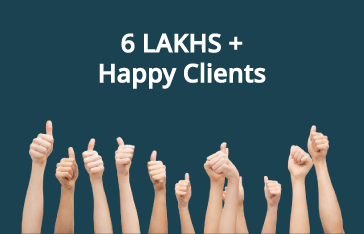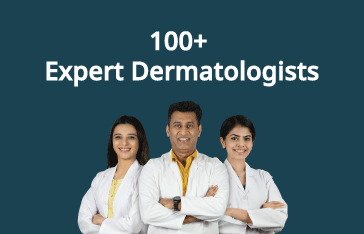 Client Reviews
Read below what our esteemed clients have to say about us and what makes us the premier provider of skin and hair care services.
OUR 91% CLIENT SATISFACTION RATE IS UNPARALLELED!
Check our latest reviews. Read what our clients have to say and learn more about what makes our doctors the best to consult for skin and hair treatments.