LASER SKIN TIGHTENING FOR LOSE AND SAGGY SKIN
With age comes wisdom and so does the loose and saggy skin. The loss of young, firm, toned, and tightened skin is something that we miss as we age. What if we could have all the wisdom without the age showing on our face and skin? Yes, now it's possible with Intragen – the next generation skin tightening treatment at Oliva Clinics.
Oliva Clinics has taken yet another step in bringing you the best and is delighted to offer Intragen, the latest and most advanced radiofrequency technology. Your worries about loose skin on face, sagging skin, drooping eyelids, and folds around the nose and neck can now rest in peace. The US FDA approved monopolar RF technology in Intragen is an absolutely safe procedure which brings back your youthful firm skin and gives the perfect contour to your jaw line.
Loose and saggy skin is common in both men and women, and is usually the after effects of weight loss or gain, aging, gravity, etc. The first signs of loose and saggy skin can be seen on face and neck. Look at the mirror and see if you have any of the below –
Forehead lines
Drooping eyelids
Loose skin under the eyes
Visible pores causing rough texture
Skin folds and loose skin around the nose
Saggy skin under chin
Hanging jawline
Hanging loose skin on neck
Did you notice any of the signs? If yes, it is time to have a one-to-one consultation with the expert dermatologists at Oliva Clinic.
Monopolar radio frequency (RF) energy is a new and effective technology for non-surgical skin tightening. Intragen is the most advanced RF machine that can treat skin laxity by tightening.
Intragen RF Skin Tightening heats the dermis, thus stimulating skin collagen production and remodeling. This procedure immediately tightens the skin without giving away any tell-tale signs of the procedure. RF skin tightening is perfect treatment for loose and saggy skin on face and neck. It can impart young look to the face by reducing jowls and double chin, giving a definitive jawline.
Our face gives away the little secret about our age. Let the secret be a secret and pamper your skin with the pioneering skin tightening treatment with Intragen.
The expert dermatologists at Oliva Clinic use this US FDA approved technology to address all loose and saggy facial skin issues with assurance of safety and effectiveness. Intragen skin tightening treatment at Oliva Clinics tightens the loose and sagging facial tissue around the cheeks, under the eyes, and jaw line. The results are instant as the Intragen RF equipment promotes new skin collagen production and instantly improves blood flow – causing the skin to tighten immediately.
One of the first places to show signs of aging is the neck. There is nothing more unsightly than saggy loose skin on the neck. Neck is the most delicate part which develops loose skin faster than the face. However, the fact is neck is often the most neglected part of body.
Intragen skin tightening treatment addresses the loose skin and saggy concern of neck effectively. The RF energy tightens the skin from within and one can see visible results immediately post the treatment.
The foremost benefit of skin tightening treatment is it brings back your youth-like skin again which is firm and toned. The many benefits of skin tightening are –
Smoothes out the creases on the faceand neck skin thus reducing your ageby years in an instant
Lifts loose or saggy skin effectively
Bid goodbye to wrinkles, fine lines, andeven frown lines
Corrects skin grooves to an extent byskin tightening
Improves skin texture and makes theskin soft and smooth
Helps to enhance your overallappearance and lift up your confidencelevel to new highs
Intragen gives the skin a tighter and toned feel and appearance, and softens the lines and wrinkles. It is the preferred and most advanced treatment for skin tightening as its –
US FDA approved for safety andeffectiveness
Has ability to treat loose or saggingfacial and neck skin
Tones and tightens skin creating amore youthful, smooth appearance
Effective on all skin types and onpatients of all ages
Absolutely natural and painlessprocedure
No downtime – resume your normalschedule immediately after the procedure
Immediate visible results
No artificial look or any tell-tale signsof the procedure
No risk or side effects
Non-invasive requiring no anesthesiaor topical numbing cream
Try our beautiful skin tightening RF technology and regain your youth with firm, toned and tightened skin. Visit any of the conveniently located centers of Oliva Clinics today.
Similar to all the dermatology procedures, the Intragen skin tightening procedure starts with the initial comprehensive consultation by the expert dermatologists. Post this, the client is assigned a personal service room where in the actual treatment takes place. The complete time taken is not more than an hour. The hand-piece of Intragen RF machine is glided over the loose and saggy skin areas. The complete treatment procedure is painless and doesn't involve usage of any anesthesia or numbing cream.
One can see an immediate tightening followed by a delayed effect over the next 2-4 months. One would require maximum of four sessions per year (on average) followed by one or two sessions per year, for maintenance.
Fix up your appointment with the experts at Oliva Clinics and get back your youthful skin again.
Oliva Clinic is your place-to-go for dermatology treatments. We stand out in the crowd of skin clinics for our –
Stringent protocols and set testedguidelines which is followed obligatoryfor every client
Team of in-house expert dermatologists who have decades ofcollective experience in treatingskin related concerns
Intragen RF equipment is US FDAapproved equipment which is safe,non-surgical, and non-invasive
We at Oliva Clinics understand thatevery skin is different.So, we customize the skin tighteningtreatment for every clientconsidering his/her skin type andrequirements.
Discreet, dignified, and confidentialservice with individual personalconsultation and service room assigned
Every centre of Oliva Clinics hasstate-of-the-art facilitieswith relaxing and peaceful ambience.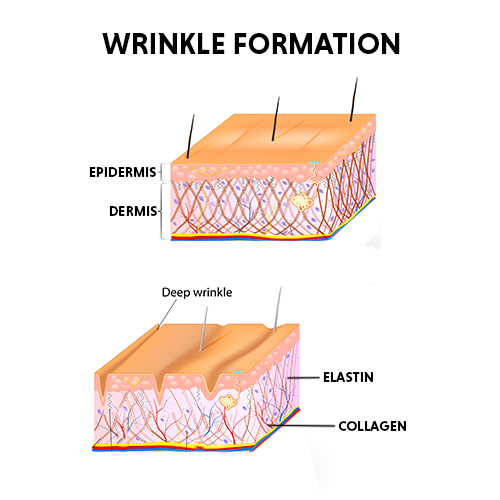 Skin Tightening Procedure Explained By Dermatologist
Oliva offers advanced treatments for the skin tightening. Check out the details on our procedures and gain deeper insights into how the treatment proceeds, under an expert dermatologist.
Client Reviews
Read below what our esteemed clients have to say about us and what makes us the premier provider of skin and hair care services.
Amazing Services
Visited the Oliva Clinic in Alwarpet for an underarm hair removal procedure. Went ahead with their laser hair removal treatment and so far the results have been satisfactory. The staff and the dermatologist are friendly, experienced, and cooperative. The quality of equipment and the thoroughness of the evaluation are 100%.  Ideal for cautious types who are careful about what they put on their skin.
G
Reviewed us for : Laser Hair Removal
Greeshma rani
Love the Results
My neighbour who had taken treatment from Oliva Clinic Alwarpet and got excellent results advised me to consult them once for my hair problem. I consulted the dermato trichologist who did a detailed scalp analysis and told me to undergo PRP hair treatment. I started my PRP sessions, and by the 4th session, I noticed that my hair started to regrow and hair fall had completely stopped.  I just loved the results and highly recommended this clinic to anyone looking for a PRP hair treatment.
R
Reviewed us for : PRP Hair Loss Treatment
Rajshekar Goud
The solution for Blackheads
I was suffering from an acne problem for quite a while. My face was full of black heads, and acne had got the better of my confidence. I heard that the Oliva Skin and Hair clinic Alwarpet has the best dermatologist so I decided to go and consult them. I am happy that I consulted this clinic as the treatment plan suggested to me has done wonders for my face! It is indeed a permanent solution! Thank you so much, Oliva! Kudos to your ever helpful and friendly staff as well!
N
Reviewed us for : Pimple Treatment
NavJeevan Kumar
Experienced & Professional Dermatologist
I went to Oliva Clinic Alwarpet for scar removal treatment. Was glad to see the dermatologist was experienced and involved throughout the treatment as well as after.  I was pleased to see the results of my treatment were exactly as it was explained by the doctor during my consultation. Great job Oliva!
A
Reviewed us for : Acne Scar Treatment
Aasma Farooq
Permanent Hair Removal Treatment
Booked an appointment with the skin specialist at Oliva Clinic Alwarpet for laser treatment–hair removal. Had heard a lot about their painless technology and wanted to give it a shot. Results have been truly extraordinary! I am impressed with the clinic's ambience, hygiene and welcoming environment. Even the supporting therapists are well-versed with the details and care instructions — It is an ideal clinic for those who are looking for a permanent solution for their unwanted hair.
S
Reviewed us for : Laser Hair Removal
Shravya Shubam
Best PRP Treatment Clinic
I am very happy with Oliva Clinic Alwarpet, which I had visited to get a PRP treatment for hair fall. I consulted their best dermatologist there who assured me that I would be able to successfully improve my hair volume and reduce the amount of hair fall. Apart from the experienced dermatologist, the staff, clinic's cleanliness, explanation of the procedure and pre- and post-care instructions, etc., will make your experience a truly successful one!
R
Reviewed us for : PRP Hair Loss Treatment
Ramakrishna Raju
Excellent Clinic
Had a wonderful experience with the service, staff, and dermatologist at the Oliva Clinic Alwarpet. The ambience, hospitality and of course the treatment is excellent. I've had severe acne for a long time, and I had lost all hope, but Oliva helped me. The treatment has boosted my confidence. My journey with them started seven months back and now in the last leg. The best skin clinic in Alwarpet! Thank you, Oliva.
B
Reviewed us for : Pimple Treatment
Bhasker Reddy
Scar-free Skin
I have been taking treatment for pimple marks at Oliva Clinic Alwarpet for the past three months. There has been a huge difference, and I my skin is almost scar-free now thanks to efforts of the skin specialist as well as the staff. I feel this is the best clinic in Chennai, and I will surely recommend it to anyone who is looking for a clinic to get rid of their skin problems.
C
Reviewed us for : Acne Scar Treatment
Chandru Dikshith
Best Skin Doctors
When it comes to finding the best dermatologist and the best clinic in Chennai, then the answer is Oliva Clinic in Alwarpet! A great place for getting rid of your dull skin through skin lightening treatment. Apart from the successful results, I was also impressed by the ambience of the clinic, the safety ensured, protocols followed, etc.
V
Reviewed us for : Skin Lightening Treatment
Vidhya Dharan
Why Oliva
Experienced in-house team of
Certified Dermatologists

Comprehensive one-to-one
consultation with the doctor

Advanced US-FDA approved
equipment

Well trained and certified
therapists

Served 2,50,000 happy customers
and counting

Stringent guidelines and set
protocols for better service efficacy
Frequently Asked Questions on Skin Tightening Treatment