Safe & Effective Stretch Mark Removal Treatment
Most-Advanced Treatment to Get Rid of Stretch Marks Permanently
Stretch marks, no doubt are one of the ugliest, most embarrassing, and unsightly marks which appear on the tummy, thighs, upper arms, buttocks, lower back, and breasts. These marks are caused for different reasons such as weight gain, pregnancy, adolescent growth spurts, and even genetics. Stretch marks are not limited to gender; they can happen in both men and women. They can also appear on young teens as well as adults. Stretch marks happen because of tear in the resilient deep tissue in the skin which imparts support to the skin. This happens due to breaking down of collagen and elastin fibers (supporting proteins) secondary to excessive expansion of body tissues. They start as red or pink lines but gradually turn into silver or white streaks.
Thanks to the advancement of modern science, the removal of the dreaded stretch marks is now achievable with next generation radiofrequency machine Secret. Oliva Skin And Hair Clinic offer a promising technology called Secret radiofrequency for stretch marks. Secret radiofrequency ensures new collagen production and remodeling in the deeper layers of the skin without any downtime, thus improving the stretch marks. The treatment is a completely safe and non-invasive procedure which brings back your flawless skin.
Stretch marks or striae, as they are referred to in dermatology, are a form of skin scars which usually appear like fine lines with ridges, almost like indentations sometimes. They are often red or purple at first, before gradually fading to a silvery-white color. They usually occur over the abdomen, buttocks, thighs, upper arms, shoulders, and breasts. Stretch marks are generally associated with pregnancy and obesity.
Depending on the genetic tendency and skin repairing potential, intensity and extent of stretch marks varies between individuals. Both genders are affected with slight female preponderance. Stretch marks occur because of permanent rupture of skin dermal fibers, collagen and elastin. Stop expecting that they would disappear on their own; it requires treatment to fade them away.
Call the expert dermatologists at Oliva Clinic and reveal your flawless skin.
Stretch marks removal treatment with Secret RF at Oliva Clinic clears stretch marks on breasts, hips, thighs, legs, lower back, and other body parts too.
Secret RF is a bipolar micro-needling radiofrequency procedure that heats the skin's lower layers to stimulate collagen production and remodeling. The repair happens in the deeper skin layers while the upper layers remain unaffected.
Secret RF needs just 4-8 sessions, spaced at monthly intervals, to give optimal results. It can also be given in combination with other treatments to get better results. The best part of Secret RF treatments for stretch marks is that it has absolutely NO downtime or recovery period. You can resume your normal activities almost immediately after the procedure.
Secret RF stretch marks treatment at Oliva Clinic is a simple procedure which doesn't last more than two hours. The treatment starts with the initial comprehensive consultation with the expert dermatologists. The doctors assess the extent of stretch marks through a proper history and thorough examination to know the extent of stretch marks.
Post the initial consultation, the client is guided to a personal consultation room where in only the expert dermatologist and assisting staff is allowed. The assistant cleans the target area of stretch marks affected skin and applies a topical anesthetic cream. This is done to make the process more comfortable and aseptic.
After 45 minutes to one hour, the dermatologist then starts the Secret RF procedure by moving the hand piece over the stretch marks affected area slowly, ensuring that every part of target area is covered uniformly. The treatment is done in 45 mins to 90 mins. After the treatment is completed, the area is cleansed by the assisting staff and the client is allowed to relax for 30-40 mins before resuming his daily activities. Post care instructions are given and follow up is scheduled once the procedure is completed.
Stretch marks treatment with Secret RF is absolutely painless and there is no tell-tale sign after the procedure is done. The downtime is almost zero since the treatment involves taking care of the inner layers of skin while the upper layer not being affected. There is no tell-tale sign that would indicate that you have gone through this procedure.
One may experience warm and tingling sensation post the treatment for an hour or so. Few people with very sensitive skin may have slight redness like sunburn. Most of the clients for stretch marks treatment with Secret RF can resume their work the day after, without any obvious effects.
Experience the advanced Secret RF treatment and see your stretch marks fade away into oblivion. Get a one-to-one consultation with the expert dermatologists today.
Secret RF treatment has emerged as the most advanced and latest treatment option for stretch marks. Secret RF can treat stretch marks on breasts, stretch marks, hips, thighs, and other body parts in just a few sessions.
The many benefits of Secret RF stretch marks treatment are –
Safe for all skin colors and types
Stimulates and remodels skin collagen and elastin production
Reduces both old and new stretch marks
Absolutely pain-free procedure
Minimal or no down time
No tell-tale sign after the treatment
Suitable for people with sensitive skins too; can be done for people who have a tendency to get blemishes, marks, scars, or pigmentation easily
The expert dermatologists at Oliva Clinic use the most advanced and latest Secret RF to treat stretch marks.
Top six reasons to choose Oliva Clinic for stretch marks treatment are –
Stringent protocols and set tested guidelines which are followed for every client
Team of in-house expert dermatologists who have decades of collective experience in treating skin related concerns
Secret RF is a USFDA approved equipment, which is safe, non-surgical, and non-invasive
Every skin is different and so are its requirements. This is the reason why our doctors customizes the stretch marks treatment for every individual client
Discreet, dignified, and confidential service. We take extreme measures like assigning you a personal consultation and service room every time you visit Oliva Clinic
The state-of-the-art facilities with relaxing and peaceful ambiance at every center of Oliva Clinic are world class.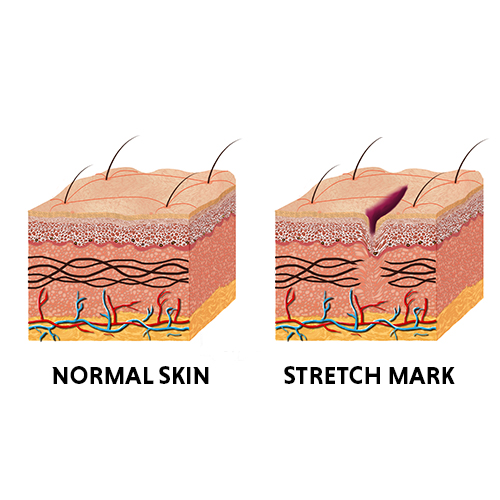 Stretch Marks Removal Procedure Explained By Dermatologist
Oliva offers advanced treatments for stretch mark removal. Check out the details on our procedures and gain deeper insights into how the treatment proceeds, under an expert dermatologist.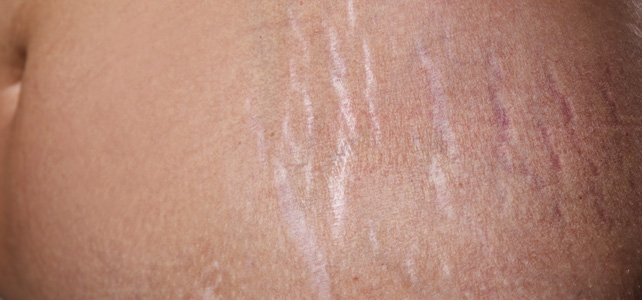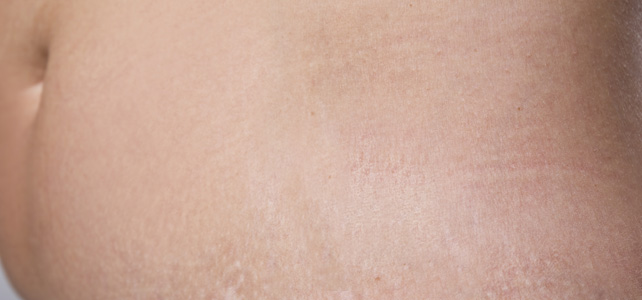 *Images are from real clients, and results can be subjective
Before & After Results Of Stretch Marks Removal Treatment
Check out real images of our clients before and after the sessions of stretch removal treatment at Oliva.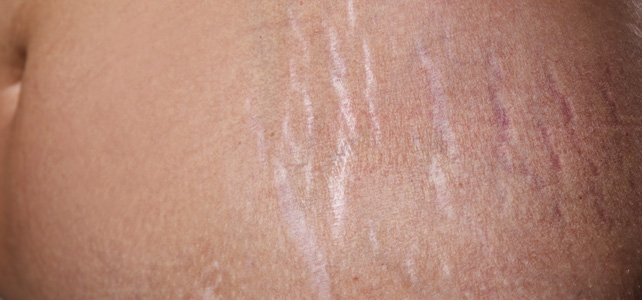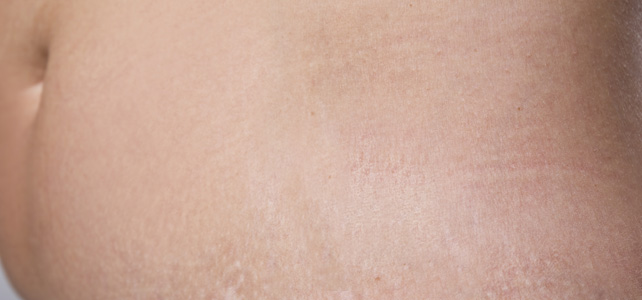 Treatment results may vary from person to person
Client Reviews
Read below what our esteemed clients have to say about us and what makes us the premier provider of skin and hair care services.
Scar Improvement Journey
Have been immensely benefitted from the scar treatment. Thanks Oliva!!!
Reviewed us for : Acne Scar Treatment
Ruhus
Excellent Scar Treatment
Thanks, Oliva. I am now scar free.
Reviewed us for : Acne Scar Treatment
Glitter Ramen
Pimple Treatment
Was little worried about the treatment but after seeing the results. I can say, it was worth it. Will recommend oliva to everyone.
Reviewed us for : Pimple Treatment
Priya Ganesh
Skin lighting n pores
Can see lots of difference in my skin. Loved the total experience. Thank you Doctors.
Reviewed us for : Skin Lightening Treatment
Chiluveru Sai kiran
Satisfaction
Had a satisfactory treatment. Loving my skin now.
Reviewed us for : Skin Lightening Treatment
Charles Freekey
Laser toning
Thanks you to the doctors at Oliva. I am feeling much more confident about my skin now.
Reviewed us for : Skin Lightening Treatment
Priyanka Murugesan
Treatment review
It was an amazing experience and the staff are really friendly and comfortable to talk to. My skin feels way better Since my first session !!
Reviewed us for : Acne Scar Treatment
Kavya Ramireddy
Safe space for skin treatments
I was very dull and dark earlier after the treatment my confidence level was improved and had seen the drastic change over my skin
Reviewed us for : Skin Lightening Treatment
Abirami Thiru
Happy with my treatment with oliva
Hi, I want to really thank oliva for their treatment on pimple and acne scar , with some wrong mediciation I had some serious issues on getting more pimple overall the face , I couldn't get any solution and spent so much for my skin treatment , but it worked temperory but when I made my mind to go oliva by deciding it's my final attempt , I came out with best permanent solution . Now it's been 2.5 years I am into oliva medication which made my skin to get back how it was early clear and I got...
Reviewed us for : Acne Scar Treatment
Suprajna Shetty
Why Oliva
Experienced in-house team of
Certified Dermatologists

Comprehensive one-to-one
consultation with the doctor

Advanced US-FDA approved
equipment

Well trained and certified
therapists

Served 3,00,000 happy customers
and counting

Stringent guidelines and set
protocols for better service efficacy
Frequently Asked Questions on Stretch Marks Treatment