Acne Scar Treatment In Kolkata
Dealing with acne scars can be challenging, time-consuming and often disappointing. Many people give up on treating them and live with visible signs of skin damage. But there's hope! With the ultra-advanced technological innovations available at Oliva Skin & Hair Clinic Kolkata, you can enjoy acne scar treatments painlessly!
Top dermatologists at Oliva specialise in performing non-surgical acne scar removal treatments and reversing collagen damage precisely using sophisticated USFDA-approved technology to help you achieve a blemish-free complexion. Visit any of Oliva's Kolkata clinics at Park Street, Jodhpur Park and Salt Lake to know more about a customised acne scar treatment for you today!
If you want to learn more about the scar removal methods, procedures, before and after results and cost of acne scar removal treatment in Kolkata, keep reading.
Acne scars appear due to excess or deficit collagen production after a bout of moderate to severe inflammatory acne. Mild acne may cause hyperpigmentation that usually fades with time.
However, most acne scars require medical attention. Home remedies and OTC products do not have any scientific data proving their efficacy and safety to minimise pimple marks. On the contrary, they may irritate your acne-prone skin and cause further damage.
What Are the Different Types of Acne Scars?
Here are some different types of scars that moderate to severe acne may leave you with, and only a dermatologist can identify them by their distinct appearance:
| | |
| --- | --- |
| Type of Scars | Characteristic |
| Rolling scars | Wide scars that remain adhered to deeper tissue and have a shadowing effect on your skin |
| Boxcar scars | Crater-like scars with an oval shape and sharp edges |
| Ice pick scars | Deep V-shaped vertical scars with a narrow tip |
| Macular erythematous scars | Flat, red and pigmented pimple marks |
| Keloids | Raised or hypertrophic acne scars |
Besides the above, mild acne may leave you with acne marks or post-inflammatory hyperpigmentation that may or may not fade with time.
What Are The Acne Scar Treatments Available at Oliva's Kolkata Clinics?
Oliva clinics in Kolkata offer many advanced treatment options to diminish acne scars. Our experienced dermatologists excel at creating customised solutions for you using the following methods as a standalone procedure or a unique combination of multiple treatment options:
Laser Skin Resurfacing: This hi-tech non-surgical acne scar removal treatment uses USFDA-approved fractionated Erbium YAG laser to boost collagen production by creating controlled micro-injuries. It alleviates the appearance of the boxcar and rolling scars and delivers a dramatic improvement in the skin texture. This virtually painless acne scar revision treatment uses cutting-edge pixel technology and involves nil downtime.
Micro-needling Radiofrequency (MNRF): Leading dermatologists at Oliva use radiofrequency energy and USFDA-approved top-notch Secret technology to heat the deeper layers of damaged skin, boosting collagen and elastin production. Not only does it help reduce the depth of scars, but it also offers additional skin tightening benefits! It gives your skin a smooth, rejuvenated and youthful appearance.
Chemical Peels: This is a customised treatment at Oliva as experienced dermatologists decide the type, concentration and depth of the plant-based extracts you need based on your skin type, the severity of skin condition and target area for controlled exfoliation of the scarred tissue. Qualified doctors recommend chemical peel treatment, especially for minimising red macular erythematous acne scars.
Subcision: A minimally invasive procedure dermatologists perform to release the adhesions under the tethered rolling scars with tiny needles after administering a local anaesthetic. It helps reduce the depth of the scars and improve your skin's texture.
TCA Cross Peel: Our experienced medical team at Oliva uses trichloroacetic acid (TCA) to reduce the appearance of ice pick scars. They apply it to the damaged skin precisely using a toothpick to stimulate collagen production.
Laser Toning: This USFDA-approved technology-based advanced aesthetic treatment helps correct post-inflammatory hyperpigmentation or discolouration caused by acne to help you attain a flawless complexion.
Intralesional Injections: Leading dermatologists perform this safe and effective treatment for reducing hypertrophic scars and keloids. The injected corticosteroid medication works to reduce the inflammation and size of these scars.
What to Expect During This Treatment?
After a few sessions at Oliva, you can notice an improvement in your skin texture. With each session, you can see a progressive difference as the scars diminish gradually. We recommend that you complete all the prescribed sessions for optimal results.
Oliva clinics at Kolkata offer a one-stop solution for acne scar removal treatment, assuring you of superior results with marginal side effects. If you are looking for the best dermatologists in Kolkata for acne scar treatment, here are some reasons why you should choose Oliva:
Home to the largest team of top dermatologists specialising in acne scar treatment at Kolkata, including:
Customised care for best results of acne scar removal treatment without any significant side effects or downtime
91% satisfaction rating backed by over 3,00,000 happy customers
Unmatched expertise in scar treatment, having completed over 70,000 procedures to date
High-end USFDA-approved technology like Secret RF and Pixel laser are available in-house
Committed to providing the highest quality services by following stringent safety protocols
Extensive pre and post-care guidance offered free of cost
State-of-the-art infrastructure at all Oliva clinics situated in Jodhpur park (South Kolkata), the satellite town and IT hub of Salt Lake and Park Street (Central Kolkata) to ensure optimal privacy and comfort of our clients
If you are searching for the best acne scar removal treatment in Kolkata, look no further than Oliva. With our world-class facilities at strategic locations across the city, you can visit your nearest Oliva clinic to find the best dermatologist for acne scar treatment near you. You can call us at 📞1800-103-3893 or 🔗Book An Appointment online right here!
Oliva clinics are at the heart of the action in some of Kolkata's most well-connected and prime localities. You can check out our clinic address details and images right here:
Park Street: Ground Floor, Sangam Building, Opposite Survey of India, Dr M.L.K. Sarani, Park Street Area, Kolkata, West Bengal – 700016
Jodhpur Park: 40/5, First Floor, Above Optiworld, Jodhpur Park Road, Dhakuria, Selimpur, Kolkata, West Bengal – 700031
Salt Lake: 2nd Floor of Andromeda Building, Plot No: DD-30, Sector-1, Bidhannagar, Kolkata, West Bengal – 700064
Acne scars no longer need to be a permanent reminder of your painful pimples! At our Kolkata clinics, we offer advanced procedures for all kinds of acne marks and scars and assure you of visible improvement in your skin texture. Walk in today to find out about a customised acne scar removal treatment for you from Oliva's top dermatologists in Kolkata, and get ready to enjoy the best results.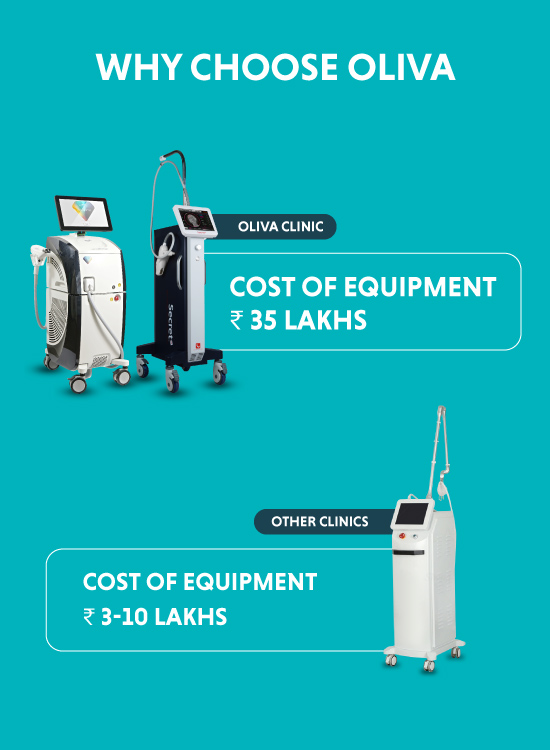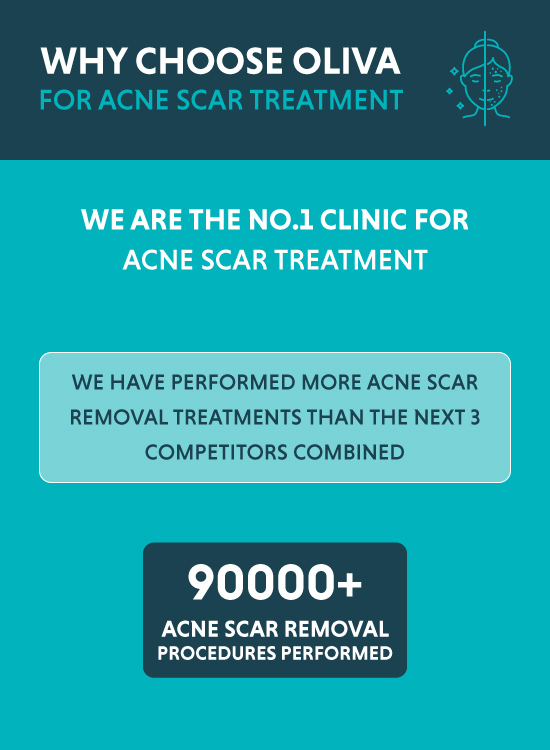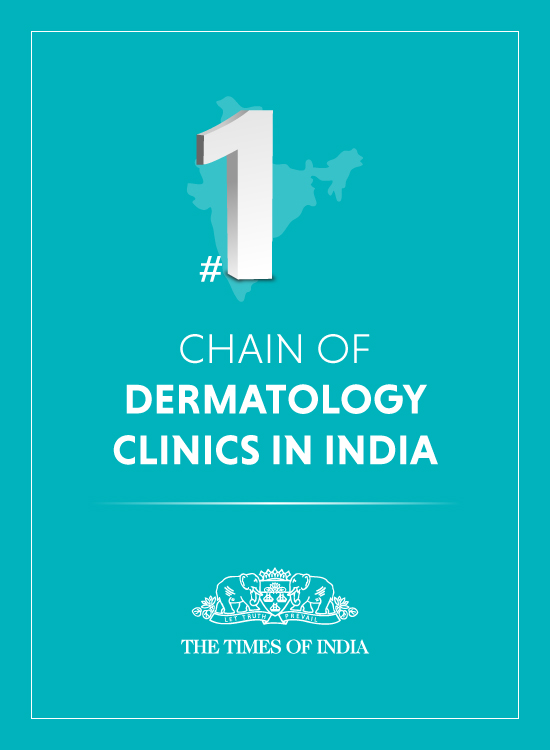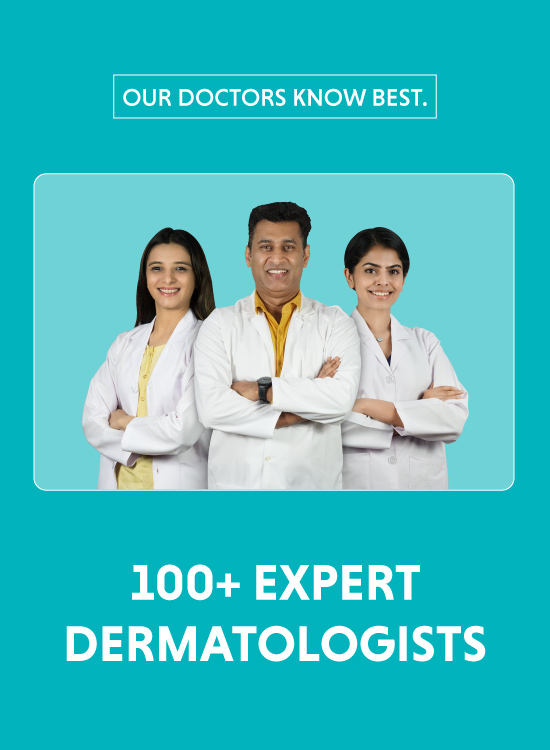 Acne Scar Removal Procedure Explained By A Top Dermatologist
This video is a must-watch to learn about the different acne scar treatment options available at Oliva Clinic, Kolkata.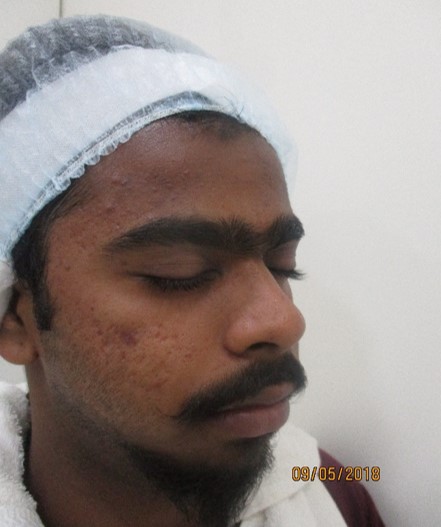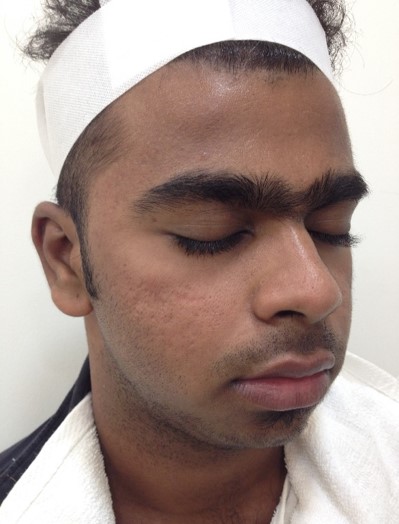 *Images are from real clients, and results can be subjective
Before & After Results Of Acne Scar Treatment
Our experienced dermatologists use the latest technology and procedures to offer the best acne scar revision results. Check these images to see the difference in the before and after pictures of authentic clients who have undergone customised acne scar treatment at Oliva Clinic, Kolkata.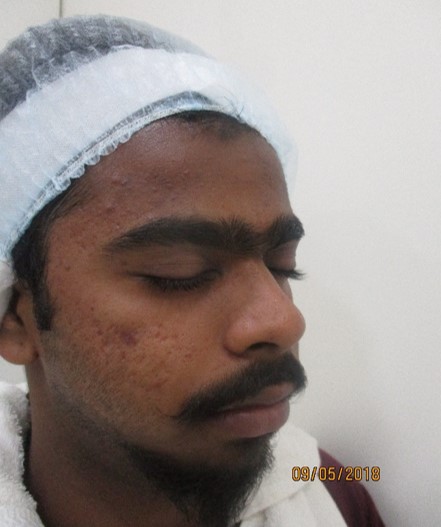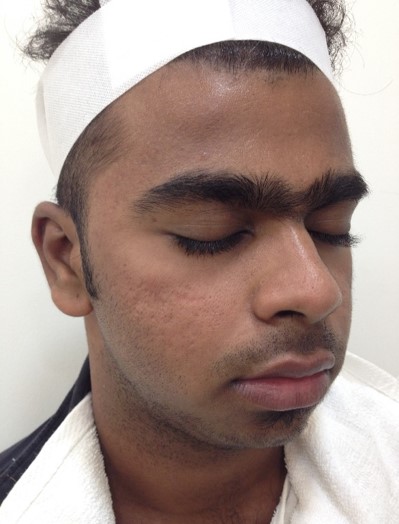 Treatment results may vary from person to person
FREQUENTLY ASKED QUESTIONS