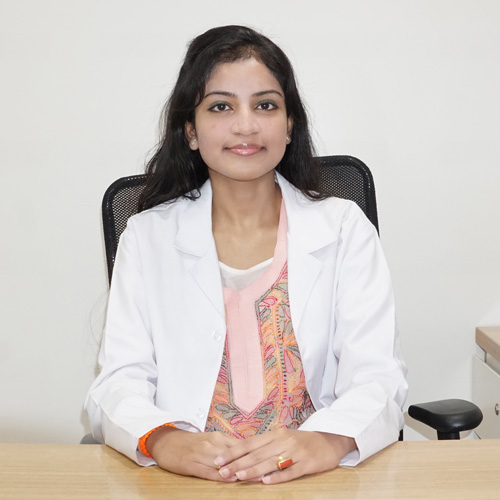 Dr. Rajendrani Mazumder
Consultant - Dermatologist
MBBS, M.D - Dermatology, Vernelogy & Leprosy
Dr. Rajendrani Mazumder is an expert in Dermatology who is currently working at Oliva Skin and Hair Clinic as a Consultant – Dermatologist. She is an MBBS graduate from The West Bengal University of Health Sciences in 2015, completing her MD in Dermatology, Venereology, and Leprosy in 2021.
She is a highly talented professional who has dealt with some of the most challenging cases during her early years of practice and has come out of them all with flying colors. Currently, she is leveraging her skills and experience at the Salt Lake Branch of Oliva Clinic in Kolkata, West Bengal.
Services
Laser Hair Removal
Acne Treatment
Acne Scar Treatment
Hair Fall Regrowth Treatment
Skin Lightening Treatment
Pigmentation Treatment
Dull Skin Treatment
Skin Whitening Treatment
Anti Ageing Treatment
Dermal Fillers Treatment
Stretch Marks Removal Treatment
Mole Removal Treatment
Wart Removal Treatment
Melasma Treatment
Weight Loss Treatment
Specializations
Dermatologist
Trichologist
Aesthetic Dermatologist
Education
MBBS - The West Bengal University of Health Sciences - 2015
M.D - Dermatology, Venereology & Leprosy - 2021
Client Reviews
Read below what our esteemed clients have to say about us and what makes us the premier provider of skin and hair care services.
World class skin treatment facilities
Oliva has world class skin treatment facilities which are unmatched in my opinion. You should not visit Oliva if you are looking for a budget-friendly option. However, the hygienic ambience, advanced treatment facilities, expert dermatoligists that you would find here are unparalleled.
Amazed with the results
I never thought that I will be able to get rid of my acne scars but I was very wrong till my treatment started at Oliva clinic in Salt Lake.
The clinic at Salt Lake is very clean.
I have had a comfortable experience at oliva. The service they provided for the cystic acne worked like a charm on my skin. I would recommend oliva without any doubt.
Treatment was completely painless
My stretch marks concern got serious post pregnancy. I got to Oliva and experienced wonderful results. No side effects followed and the treatment was completely painless. I would highly recommend Oliva to all.
One of the best clinics in Salt Lake.
Oliva strives to provide the best quality service to the clients, especially the staffs make clients more comfortable. I love visiting this clinic for my acne treatment sessions. One of the best clinics in Salt Lake.
The services are top notch.
Oliva clinic has the best dermatologist for acne treatment. The clinic at Salt Lake is very clean. Dr. Debatri Datta helped me to get rid of my acne in quick time since I had to attend a wedding. The services they provide are top notch.
I see a remarkable difference in my skin
I consulted Dr Debatri Datta for my Laser Toning skin treatment. This is the best decision I have made. She holds a vast experience in treating patients with skin ailments. It's been three sessions with her I can already see a remarkable difference in my skin. Thank you!
Very convenient and seamless process
Being in the fashion industry, I have always been very conscious of the wrinkles under my eyes and skin. I consulted Dr Nidhi Jindal at Oliva Clinic, Salt lake, Kolkata. Her personalized skin care regime has worked wonders for me. I would also thank Oliva for making the process very convenient and seamless.
Loved their treatment approach
Dr. Rajendrani Mazumder took care of my case when I went to Oliva Clinic for my stretch marks concern. I personally loved their behaviour and treatment approach. They made use of the best tools to get sure shot results without any downsides. Truly satisfied.