Laser Hair Removal In Kolkata
Although grooming is a broad term, much of it refers to removing excessive and unwanted hair growth on your face and body. For most people these days, day-to-day routines are fast-paced, and frequent visits to salons for hair removal are practically not possible. This is why there is a constant shift from traditional methods like shaving/waxing to a more practical, long-lasting, cost-effective solution – laser hair removal.
If you want to attain hair-free skin without going through the endless struggle of removal, ingrowth, cuts, irritation and pain on repeat – Oliva Clinic has a sophisticated solution. With Oliva's laser hair removal treatment, you can painlessly achieve a permanent reduction in body hair growth and density within a few sessions!
Have no second thoughts about this advanced aesthetic treatment performed by leading dermatologists using top-end USFDA-approved Soprano ICE technology that is effective for all Asian skin tones and hair types and super safe for all areas, including the face and private parts. Check out the LHR procedure at Oliva Clinic Kolkata to make an informed decision and get ready to flaunt the silky-soft hair-free skin of your dreams!
How Does Laser Treatment Work For Hair Removal?
While performing a laser hair removal treatment, a dermatologist will focus a laser beam of a specific wavelength on the target area to destroy the melanin pigment in the unwanted hair follicles. The light energy converts to heat energy due to selective thermolysis and eliminates the hair follicles preventing regrowth.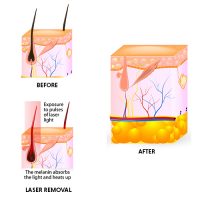 Benefits Of Laser Hair Removal Treatment
LHR scores over all other methods of hair removal as it offers the following benefits –
Permanent reduction in hair growth and density
Precise and safe method with no major side effects
Painless and comfortable sessions
Suitable for all Asian skin and hair tones and types and body areas
Quick lunchtime procedure with zero downtime
Cost-effective treatment that offers long-lasting results
No ingrown hairs, cuts, burns or nicks
What Does Laser Hair Removal Treatment at Oliva Clinic, Kolkata, Include?
The laser hair removal treatment at Oliva Clinic, Kolkata, includes the following steps-
Exclusive consultation with a qualified dermatologist
Assessment of the medical history and hormonal health to diagnose the root cause of the problem
Customised treatment plan based on skin tone, hair type, age and target area
Pre-care guidance for optimal skin safety
Limited laser treatment sessions at planned intervals
Post-treatment support to maintain the results
Laser Hair Removal Procedure At Oliva
If you opt for the best laser hair removal treatment in Kolkata at Oliva, here are the steps you may expect during a session:
The therapist will start the session by cleaning and shaving the target area
She will apply a cooling gel for optimal comfort and safety of your skin
Your dermatologist will do a patch test and customise the laser fluency based on your skin tone, target area and hair growth
The therapist will mark the target area into grids
The dermatologist will use a handheld device to eliminate the unwanted hair follicles in the target area systematically
Your therapist will apply a cool compress to minimise any redness or discomfort
What Are The Results You Can Expect After LHR Treatment At Oliva?
As Oliva's laser hair removal treatment progresses, the regrowth becomes finer and lighter than before. Eventually, you will achieve a permanent reduction in hair growth and density. However, you must complete the recommended sessions, follow pre and post-care instructions and maintain hormonal balance to enjoy the best results of LHR at Oliva.
Why Should You Choose Oliva Clinic For Laser Hair Removal In Kolkata?
Here are the top reasons that make Oliva the best laser hair removal clinic in Kolkata-
Largest team of 95+ experienced dermatologists with proven expertise in providing customised solutions with a holistic approach. Our Kolkata medical team includes top dermatologists specialising in performing laser hair removal treatments like:
– Dr Reeja Mariam George
– Dr Debatri Datta
– Dr Nidhi Jindal
– Dr Barnali Dutta
– Dr Sanjita Tripathy
– Dr Hiba Firdous
– Dr Rajendrani Mazumder
At Oliva, we use the revolutionary USFDA-approved Soprano ICE laser technology with proven safety and efficacy for Asian skin tones
100% safe, effective and protocol-driven laser treatment for a permanent reduction in hair growth and density
Quick, painless and precise procedure with zero downtime and no significant side effects
Extended pre-care and post-care support for the best results
Unmatched track record of completing 65000+ successful LHR procedures with a 91% satisfaction rating
How to Get Started With LHR treatment at Oliva Clinic Kolkata?
You can 🔗Book An Appointment online or contact us by dialling 📞1800-103-3893. Our customer care team will be happy to help you schedule an appointment with an expert dermatologist at your preferred time, location and convenience.
All three Oliva clinics in Kolkata are at the heart of the action for easy accessibility. You can find our state-of-the-art facilities at posh localities like Park Street, Jodhpur Park and Salt Lake. Visit Oliva today to enjoy our world-class LHR services that are now available in the City of Joy!
You can check out the videos to get more information about our signature LHR service.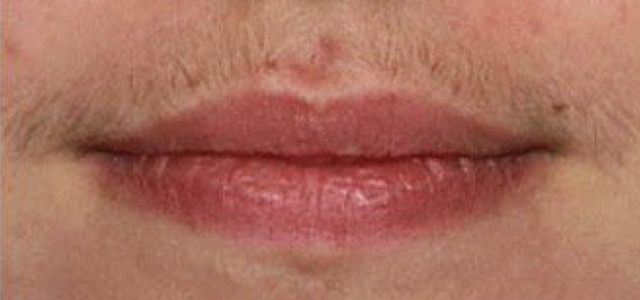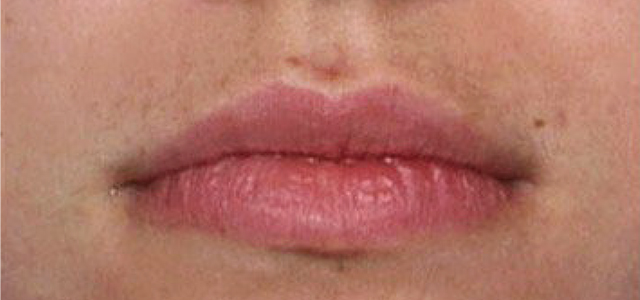 *Images are from real clients, and results can be subjective
Before & After Results Of Laser Hair Removal Treatment
Check out our Before & After images to appreciate the outstanding results of our world-class LHR services.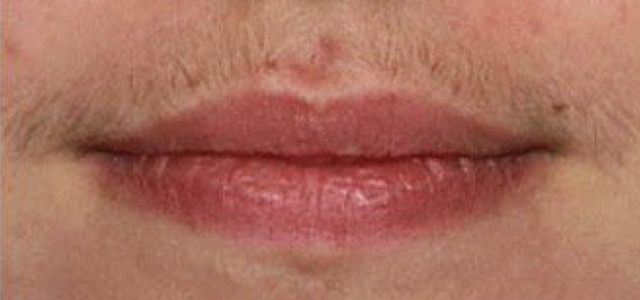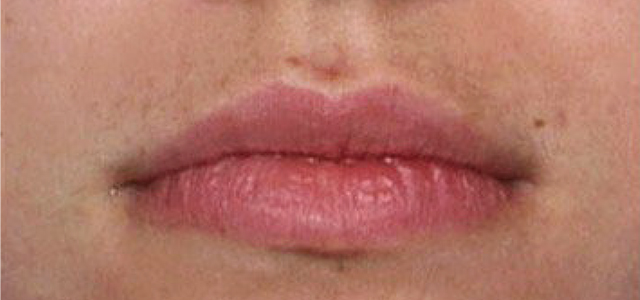 Treatment results may vary from person to person