Dermal Fillers Treatment: Cost, Benefits, Procedure & Results
As we grow old, our skin loses its elasticity resulting in visible ageing concerns such as wrinkles, fine lines, creases, folds, sagginess and uneven contours. Fillers are the most popular, cost-effective, and non-surgical solution to restore your youthful appearance and effectively reduce skin laxity safely.
100+ qualified dermatologists at Oliva Skin & Hair Clinic are experts at ensuring the best results of the USFDA-approved advanced aesthetic anti-ageing filler treatment. Know more about the types of fillers, procedure, pre- and post-care, before and after images and benefits to make an informed decision.
Soft tissue fillers are gel-like injectables administered under the skin that can help decrease the effects of volume loss, reduce visible signs of ageing like fine lines and wrinkles, and enhance facial contours and appearance. Fillers may be short or long-lasting as our body may absorb and break them down over time. Different types of fillers are available with various components like:
Hyaluronic acid
Poly-L-Lactic acid
Calcium hydroxyapatite
Collagen
Each filler has specifications like density, injectable depth, and texture to address unique areas of concern.
Fillers treatment can reverse or minimise ageing issues like facial hollows, saggy skin, wrinkles, smile lines and folds. You may choose fillers to reduce volume loss and shadowing in the under-eye areas due to fat depletion and bone resorption. Your dermatologist may also recommend fillers for facial reconfiguration and contour improvement. If you want to minimise depressed scars or opt for lip and cheek augmentation, fillers are a popular choice.
What Are The Different Types Of Filler Treatments For The Face?
Oliva offers different filler treatments customised as per the aesthetic concern of the client:
Brow lift for eyebrow elevation and symmetry
Cheek augmentation for restoring the lost volume and reversing sunken cheeks
Softening of fine lines and reducing creases and folds
Tear trough treatment to alleviate the dark circles and under-eye hollowness
Smile line reduction, diminishing the appearance of nasolabial and melomental folds
Temporary facelift to soften jowls, enhance facial contours and redefine your jawline
Lip augmentation to increase lip fullness and upper-to-lower lip ratio, and hydration of dry lips
What Are The Benefits Of Filler Treatment?
You can look forward to enjoying the following benefits if you opt for fillers treatment:
Reverses visible signs of skin ageing like volume loss and sagginess by introducing natural hydrating factors like hyaluronic acid, boosting collagen and elastin production and improving your skin texture, hydration and firmness
Quick improvement may begin to be visible almost immediately after the procedure. However, you can expect the best results within the two-week mark.
Virtually risk-free procedure as it involves minimal side effects like temporary swelling, redness and bruising. Choose an experienced dermatologist to avoid any major complications like facial asymmetry.
Since it is a minimally invasive in-clinic procedure, there are no cuts or scars, so that you can expect nil downtime.
Fillers are a very versatile treatment option and can be combined with myriad other anti-ageing procedures safely to achieve optimal results.
Fillers can enhance your appearance by improving facial contours and rejuvenating your skin texture, making you look young and healthy.
The effect of fillers is long-lasting and may sustain for up to 6-18 months based on the severity of the ageing concern, type of filler used, target area and your lifestyle.
Fillers provide natural-looking results and give your facial skin a subtle makeover to revive your youthful appeal.
Besides anti-ageing benefits, fillers also provide visible correction of atrophic or depressed scars.
Filler treatment is a cost-effective solution to look younger without undergoing expensive and complex surgery.
How To Choose The Right Filler?
How to choose the right filler depends on your budget, your aesthetic goals, ageing concern and severity and the duration of results you want. Choosing a reputed skin clinic and seeking the advice of a qualified dermatologist can help you take a step in the right direction to achieve the best filler treatment results.
What ls The Treatment Procedure At Oliva?
At Oliva, we follow the standard treatment procedure as per global service protocols for the optimal safety and satisfaction of our clients:
Exclusive Consultation: During the one-on-one interaction, our ace dermatologists try to understand your aesthetic concerns and also note the following:
Your age
Skin type
Facial anatomy
Ageing/aesthetic condition and severity
Target area
Health history
Current medications
Skin allergies and other risk factors
Customisation Of The Treatment Plan: Experienced dermatologists at Oliva customise the treatment and decide the type and quantity of fillers that will be suitable, painless and easy to administer. They recommend the number of sessions you need to achieve long-lasting satisfaction. Our medical experts may suggest fillers as a standalone treatment or combine them with other advanced anti-ageing procedures for the best results. Doctors at Oliva maintain transparency and ensure that each client aligns with the expected outcome to make an informed decision before starting their aesthetic treatment.
Pre-Care Guidance: Our medical team may ask you to stop using night creams 3-5 days before your treatment.
Scheduled Session: During the procedure, you may expect the following steps:
Our trained therapists prepare the skin for the advanced aesthetic procedure by cleaning the target area.
Next, they apply a topical anaesthetic to minimise the discomfort.
After an adequate interval, our dermatologist will perform a facial assessment and map strategic points on your face as appropriate sites for injection.
Typically, the process of injecting takes a few minutes per site.
However, the whole treatment process may take up to 45 minutes, depending on the size of the target area.
Since there is nil downtime, you may resume your routine immediately after the treatment.
Post-Care Support: Our qualified medical expert will share detailed post-care instructions that include:
Avoid salon activities and face massages for a week
Do not perform any strenuous exercise or training for a day
Refrain from applying makeup for the next 24 hours
Strictly stay away from direct sun exposure and use a broad-spectrum sunscreen with a minimum SPF of 30
Start taking the prescribed medications three days after the treatment
Follow-up sessions: Your dermatologist at Oliva may recommend minimal sessions to ensure you enjoy long-lasting results.
Here are the top reasons that make Oliva Skin & Hair Clinic the best choice for fillers treatment:
Oliva is synonymous with unmatched medical care, as we have an experienced team of more than 100+ highly-skilled dermatologists trained in filler treatment.
Oliva specialises in comprehensive consultations and customised solutions, and our filler treatment is no different from our other signature services.
We have an impeccable track record of providing excellent medico-aesthetic services, including fillers treatment, for over 13 years.
We enjoy an impressive 91% satisfaction rating from more than 3,00,000 happy customers.
We use only USFDA-approved hyaluronic fillers and follow stringent protocols for optimal safety and the best results.
Each Oliva clinic has state-of-the-art infrastructure to ensure our clients enjoy the utmost privacy and comfort.
Times of India has declared Oliva Skin & Hair Clinic the No 1 dermatology clinic chain in India.
Do you want to look young without undergoing any surgeries? Visit your nearest Oliva Skin & Hair Clinic in 23 locations across Hyderabad, Chennai, Bengaluru, Kolkata, Pune, Vizag and Kochi for painless anti-ageing solutions and visible results.
Alternatively, Pre-Book Your Consultation with our expert dermatologists by calling us on our toll-free number 📞1800-103-3893 or fill out the form available on our website, and our customer care team will reach back to you at the earliest and schedule your appointment as per your preferred date, time and location.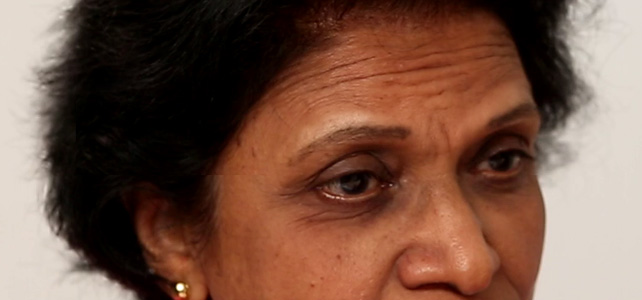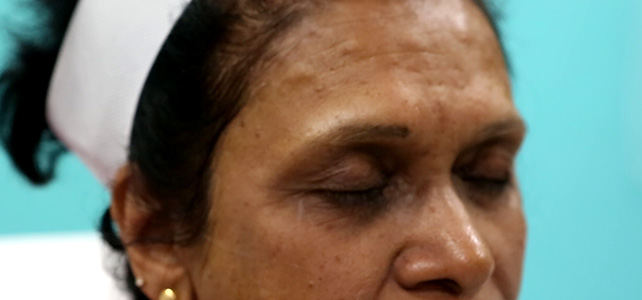 *Images are from real clients, and results can be subjective
Before & After Results Of Fillers Treatment
In the below client image, you can note the improvement in facial contours after the filler treatment at Oliva. There is a visible reduction in fine lines, wrinkles, folds, skin sagginess and creases. As you can see in the images, our client achieved a radiant complexion due to significant improvement in their skin elasticity. To read reviews on our signature fillers treatment, click here.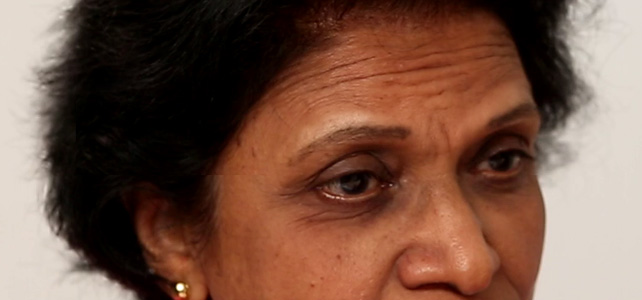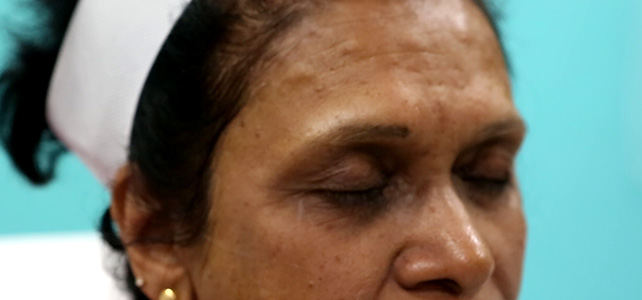 Treatment results may vary from person to person
FREQUENTLY ASKED QUESTIONS