Best Hair Transplant Clinic In Hyderabad
You are standing in front of the mirror and as you run the brush through your hair, it comes out with strands of hair attached to it. That moment is perhaps the most scary and depressing in your life. It stresses a lot of people and both men and women are victims to it. Lately, hair loss or Alopecia has been on the rise among many men and women aged between 18 and 40.
The gradual thinning of hair and its eventual fall as clumps send shockwaves through your body. But that is not a cause of concern or panic anymore because science has got an answer and Oliva has got the best solution to treat it. Most of the time, hair loss occurs based on the condition of physical or emotional well-being but there is enough help available at Oliva to take care of that.
The two types of hair loss seen among men is hair thinning known as Alopecia and Balding known as Androgenetic Alopecia which is caused primarily due to hormones and genes.Balding usually begins at the sides of both temples and eventually the hairline recedes to form a 'M' shape. Simultaneously, the hair also begins to thin at the crown (top of the head) and it lands into partial or complete baldness.
Balding is a common phenomenon in women as well and it is otherwise called as Androgenetic Alopecia. Studies reveal that nearly 40% of women tend to show signs of balding when they reach the age of 50. Hair thinning is of different types such as hair shedding or reduction of hair volume or a combination of both.
Genetic hair loss is also linked to Polycystic Ovary Syndrome (PCOS) which leads to excess body hair, weight gain and irregular menstruation but in reality, it is caused mainly by the hormonal imbalance.
Telogen Effluvium is that hair condition which leads to typical reduction of pony tail volume and excessive hair shedding. This is a temporary hair loss which occurs due to diffuse shedding of resting hair when a body experiences a shock. When such a thing happens, an individual tends to lose nearly 100-125 hairs per day. Due to this, nearly 70% of active hair also known as Anagen hair gets into the zone of resting hair known as telogen hair which results in a sizeable quantity of hair being pushed out of the scalp.
This is another hair condition where hair falls in round patches. This is usually found on the scalp or sometimes on the body but this is not contagious. This is caused due to an abnormality in the immune system and the hair follicles get attacked which leads to hair loss.
You may not be aware of this but on a daily basis about 100-125 hairs are lost and in the event of any shock to the body then it can go up to 300 hairs.Some of the precipitating factors are prolonged illness such as infection or high fever, thyroid hormone disorder, certain oral medications, nutrient deficiency such as iron, vitamin B12; scalp infection, pregnancy, stress, menopause, hormonal imbalance, harsh chemical and physical treatments such as hair colouring, straightening, lengthening.
Prior to ascertaining the mode of treatment, our team of specialists undertakes a thorough examining of your case with analysis on your medical and familial background. Once the cause of hair fall is is identified, the appropriate treatment process is developed exclusively for you.There are two modes of treatment:
Oral Medication This involves multivitamins which are useful for hair growth and overall health. Vitamins such as Iron, Vitamin B12, Selenium, Copper, Calcium, Biotin can help prevent hair fall and also ensure your hair becomes soft, shiny and thick. The other form is Finasteride which is used primarily to treat genetic hair loss among men and women. This focuses on reducing the number of androgens which leads to increased hair growth and slow the process of hair loss. It ensures that hair growth on other parts of the body doesn't get affected.
Non Surgical

Platelet Rich Plasma Therapy

SURGICAL
This is an effective form of treatment from Oliva which works towards stimulating the hair growth and slow down the process of balding. This is meant for those who are under the age of 40 and the hair loss has begun recently. This comes in liquid form or foam formulation. It is to be applied twice on daily basis on the affected area. A minimum of 4 months to 1-year usage is recommended to see appreciating results.
This is a unique revitalizing solution which comprises of peptides, amino acids and other hair stimulating nutrients. It works on reducing the hair fall significantly and also provides good strength, nourishment and healthy look to the hair. Based on the guidelines from our expert dermatologists, it must be applied twice a day on the affected area.
When a treatment related to hair loss is concerned, it has to be dealt with utmost attention and study. This is the reason why Oliva has become the most popular choice among many. Here, a detailed case analysis is done by our specialists based on thorough scalp examination. This is done using a specialized tool called as Trichoscan.
Trichoscan is the first computerized trichogram made available worldwide that calculates hair growth parameters easily and rapidly. Based on the response of those who are suffering from Pattern Alopecia, this enables a precise follow-up of hair densities and much more.
Once the details of history and examination findings are collated, we advice you on the perfect treatment option and develop a plan accordingly.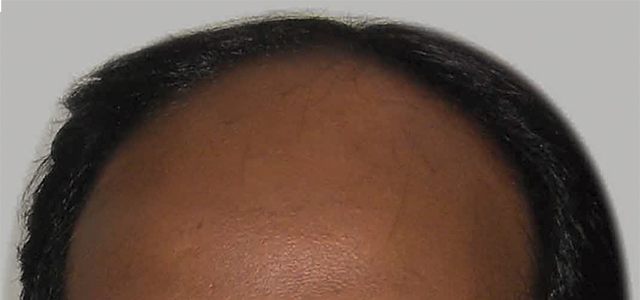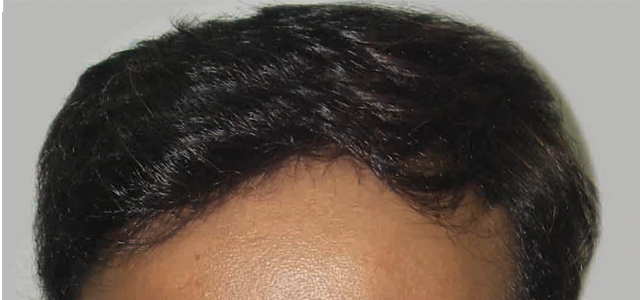 *Images are from real clients, and results can be subjective
BEFORE & AFTER Results Of Hair Transplantation
We are committed to patient safety, education and stive to provide a caring. to patient safety, education and stive to provide a caring.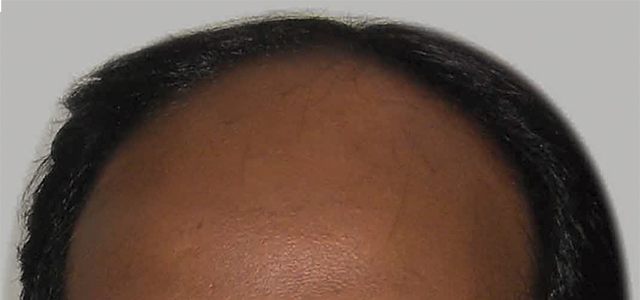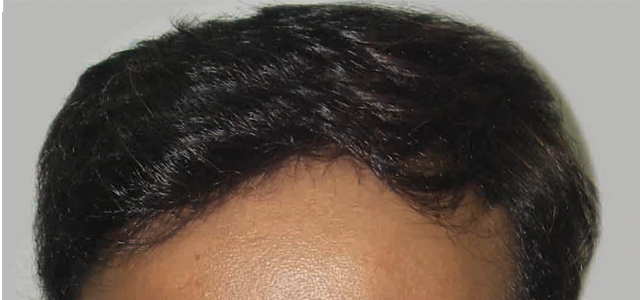 Treatment results may vary from person to person
Client Reviews
Read below what our esteemed clients have to say about us and what makes us the premier provider of skin and hair care services.
Free from pimples
I went on peeling process after 3 sessions my skin is much better ,and their service is very gud .thank you Oliva 😊
Reviewed us for : Pimple Treatment
Vijayalakshmi Srinivasan
Excellent result
Oliva had made my skin beautiful but again because of this covid 19 i suffered a 3 rd degree infection on my skin. Continuous wearing ppe it's completely destroyed my skin(full of acne/skin breakout) but after getting treatment from Oliva again I am getting back my beautiful skin. Thank u soooooo much for making me beautiful again. Thank u so much. 100%satisfied..thank u once again.
Reviewed us for : Pimple Treatment
Lakhi Murmu
Pimples
It was nice pleasure and good meet up with Olivia doctor and staff and treatment was osm and took gently care of me and my pimples.
Reviewed us for : Pimple Treatment
Ganesh Choudhary
acne treatment
Done with my acne treatment at Oliva and my skin feels great. The clinic's environment was very comfortable and the cost was very much affordable.
Reviewed us for : Acne Scar Treatment
jhimili mukherjee
Dr. Swetha Gowda
I always had clear skin for over a decades and but my 2nd pregnancy left my face with melasma/chloasma which caused a layer of blotchy, brown, patches of skin on my cheeks & nose. not to mention I did visit best of the Skin clinics in Bangalore & spent a good amount of time, effort & money but all in vein. After 2 years I had literally given up & that's when I met Dr Swetha Gowda @ Oliva Clinic, Indiranagar who is a cosmetic physician. She described the possible reasons and cure of the ailment. She gave enough time...
D
Reviewed us for : Pigmentation treatment
Divvya Shettyy
Damn good for skin
I had suffering from acne scars when i was feeling bad of those then i start searching for skin care clinic then i come to know about oliva which provides services over my expectations after treatment of 4 months i come to know results its really good . All the credit is of my doctor supraja madam she is very cool to answer any thing and suggest with patience and listen to your feeling . And administration services are absolutely good they are very informative. Simply good clinic for good skin just u should keep trust in them that's it.
Reviewed us for : Acne Scar Treatment
Saiteja Addagada
Removal of my permanent tattoo
When I was in Bangalore some 6 years back I had one tattoo in my upper arm. Years later I feel bad about it and started to think about removal so I searched on net and found Oliva Skin Clinic . I went to Alwarpet branch and met the front office desk headed by Mr Karthik. He explained about the removal program after seeing the Dermotologist and started the session on that day itself.  First let me tell you about the oliva skin clinic. They are near hygienic and professional team right from front office and clinical assistants. I had...
Reviewed us for : Tattoo Removal
Ram Neelakantan
Pimple treatment
I went for Pimple treatment to Oliva Alwarpet and now my pimple are totally stopped and doctor Meenkashi is very patience in listening to my skin problem. I am very satisfied with doctor Meenakshi and results are good. Thanks doctor and staff at Oliva.
Reviewed us for : Pimple Treatment
Raj ee
PRP
I came to know about this clinic through one of friend who used to be completely bald and after this PRP treatment he gained his 40% percentage of his hair. I am also giving it a try after 6 sessions, I am seeing good improvement. This treatment works way better than V-Care or Dr Batra's clinic
Reviewed us for : Best PRP Hair Treatment in Chennai
Shankara Narayanan
Why Oliva
Experienced in-house team of
Certified Dermatologists

Comprehensive one-to-one
consultation with the doctor

Advanced US-FDA approved
equipment

Well trained and certified
therapists

Served 2,50,000 happy customers
and counting

Stringent guidelines and set
protocols for better service efficacy