LASER WART REMOVAL TREATMENT IN HYDERABAD
The busy schedules of life and the pressures of time tend to make us forget how exposed our skin is to contracting various skin afflictions. There is always a chance that infections can creep in through this barrier. Warts are a common occurrence due to viral infection affecting our skin. When warts start taking over our skin, it causes a fair share of embarrassment and inconvenience.
A raised bump on your skin can form anywhere due to an infection by a virus known as the human papillomavirus (HPV). These raised bumps are known as warts and are highly contagious.
There are different forms of warts such as –
Common Warts – Seen usually on the fingers and toes, they have a grainy texture with a rounded top.
Plantar Warts – These form under the feet and grow into the skin, unlike other warts that grow on the skin.
Flat Warts – Often seen on the arms, thighs, and face, these types of warts have a flat surface.
Filiform Warts – These look like a tiny flap of skin and are often seen around the mouth or nose.
Periungual Warts – These grow under the nails, both fingernails and toenails, and can be very painful.
A wart can form literally anywhere on the body. The places where you find them most are neck, face, hands, wrists, and feet.
Now that you understand warts better, you might be anxious to know how to remove them. Just like the effortless removal of unwanted moles from your skin, there is a special procedure for warts as well, and Oliva clinics at Hyderabad excel in performing with treatment with utmost safety.
There are two simple and effective procedures used to treat warts, namely Radiofrequency (RF) and Electrocautery. RF uses radiowave energy to remove the wart without causing any damage to the surrounding skin. On the other hand, Electrocautery uses electrical energy to do the same. Both of these are quick and efficient processes that are performed by a skilled dermatologist.
A visit to any of our clinics in Hyderabad and the initial consultation with our dermatologist will give you a clear picture of the best treatment for warts.
What makes Oliva different from the rest is the kind of personal attention you receive here. Our team believes in having a friendly approach to give you the comfort for a smooth procedure. Our skin specialists possess the right kind of expertise and skill in treating warts effectively, and they take maximum care to ensure the entire process happens without any inconvenience to you. Top reasons to choose Oliva Clinics for warts removal treatment in Hyderabad are –
The doctors at Oliva Clinics are certified cosmetic dermatologists who have years of experience in wart removal treatments.
The equipment used for the treatment is the most advanced and is US FDA approved for safety and efficacy.
Your privacy and comfort are given the utmost priority. A personal consultation and service room is allocated. The doctors use a numbing cream during the treatment procedure to make it absolutely comfortable and painless.
Strict and stringent protocols are followed before, during, and after the procedure, and an in-detailed post-care instruction list is given to ensure a speedy recovery.
Our conveniently located Oliva Clinics across Hyderabad & Secunderabad are easy to access and possess state-of-the-art facilities.
The standards followed for treatment are top notch so walk into any of Oliva Clinic in Hyderabad and walk out wart-free.
What Is The Procedure? – After our dermatologist has analyzed your warts, he/she would suggest either of the treatments (Radiofrequency or Electrocautery), depending on what would suit your skin the best. The skin is prepped by our certified therapists, and a numbing cream (topical anesthetic) is applied. After about 45 minutes, our dermatologist performs the procedure to remove your wart. Normally, it would take about an hour or so for the entire wart removal procedure to be conducted. This depends on the size of the wart, and if it is not too large, then the process would be completed before the stipulated time.
Who Is A Right Candidate For This Treatment? – If you have a wart (or many warts), you are a right candidate to opt for either RF or Electrocautery.
Pre-Procedure Steps – Before the treatment, the skin is cleansed, and the topical anesthetic cream is applied on the wart and the immediate surrounding skin.
Post-Procedure Steps – After the procedure is completed, the therapist will apply an antibacterial cream on the treated area to prevent any infections. Sunscreen may be applied if the area is going to be exposed to the sun. The prescribed usage of topical antibiotic, moisturizer, and sunscreen are informed to you by our dermatologist.
Before And After Results – The results are immediate with any wart removal treatment as the infected skin is completely removed.
What Is The Cost? – The cost of wart removal starts around Rs.500 per session, but this depends on the size of the wart and the treatment recommended.
Number Of Sessions Required – For a single wart, a one-time procedure is all that is required. If you have multiple warts, then the removal treatment may be spaced out over a few sessions.
Getting started is fairly easy as all you need to do is call 040 44757575 to schedule an appointment. You can utilize the 'Book An Appointment' form on our website to fix an appointment with one of our dermatologists on a date and time convenient to you.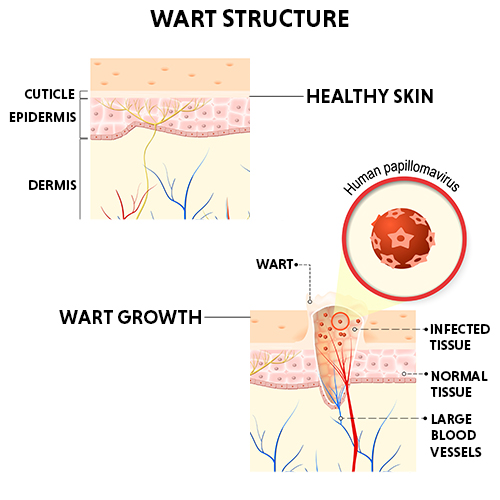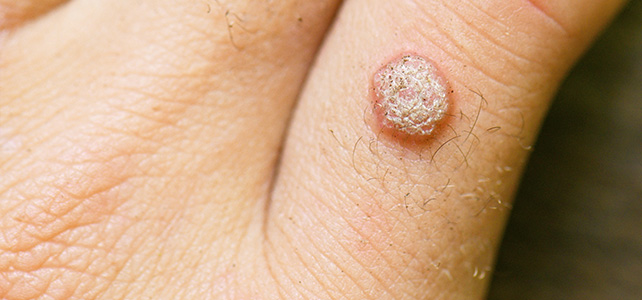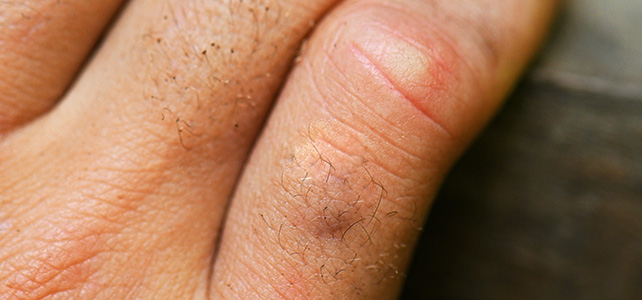 *Images are from real clients, and results can be subjective
Before & After Results Of Warts Removal Treatment
Check out real images of our clients before and after the sessions of wart removal treatment at Oliva.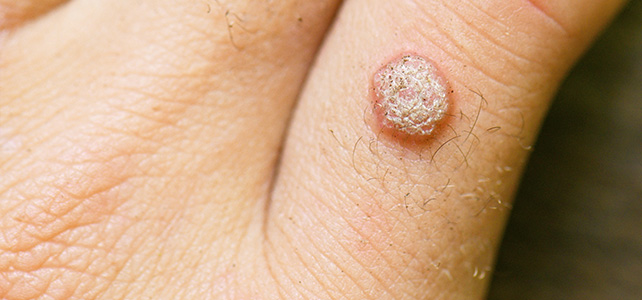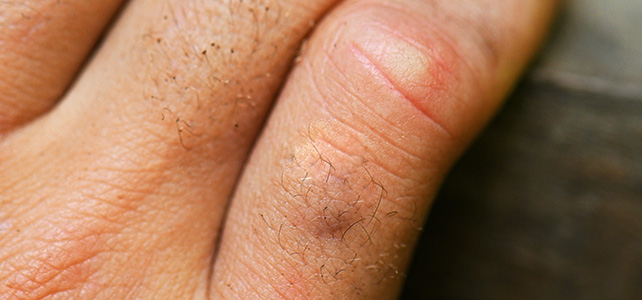 Treatment results may vary from person to person
Client Reviews
Read below what our esteemed clients have to say about us and what makes us the premier provider of skin and hair care services.
Best Hair Clinic In The City
I visited the Oliva Skin & Hair Clinic for a PRP hair treatment. Completely satisfied with the results and change in my hair growth. The hair clinic has a good, professional, and experienced team of doctors. The advice given was completely relevant and useful. I would recommend their Secunderabad clinic for anybody who is suffering from balding and hair fall issues.
D
Reviewed us for : PRP Hair Loss Treatment
Dilip
Hair loss
I'm Shaun Sausman, today i meet Dr. Manoj at Oliva Kormangala. He was very kind and helpful, three cheers to him.
Reviewed us for : PRP Hair Loss Treatment
Bhagya Sausman
Best Clinic for PRP Treatment
Hi, I got PRP treatment for hair regrowth done at the Oliva Clinic Gachibowli. I want to thank the hair doctor who took excellent care of my hair loss problem and me. PRP is a perfect treatment for hair fall, and along with medications, I saw outstanding results. The procedure is very safe, and now I see a remarkable difference in my hair's texture and volume. Thank you, Oliva!
R
Reviewed us for : PRP Hair Loss Treatment
Ritesh
Amazing Services and Great Results
I wanted to get rid of the unwanted hair on my face. I was looking for a reliable skin clinic, and I visited Oliva clinic at Gachibowli due to a friend's suggestion. It is one of my best decisions so far! The skin doctors here are very helpful; based on their recommendation I underwent the facial laser hair removal treatment. I was delighted with the amazing service and great results! Trust me. You'll love Oliva Clinic Gachibowli😍😁 😎 I would definitely recommend Oliva for skin and hair related treatments!! 😎
H
Reviewed us for : Laser Hair Removal
Heena Sethi
Remarkable Difference
I had pigmentation on my face and visited Oliva Clinic situated in Secunderabad based on my friend's recommendation. The dermatologist suggested me to go for a skin lightening treatment. I have been taking this treatment for some time now, and I am happy to see a remarkable difference in my skin tone. I would like to thank my dermatologist as well as the staff for taking such good care and giving me best results.
J
Reviewed us for : Pigmentation Treatment
Jhanvi
Thanks To Oliva Clinic
I went to Oliva clinic, Secunderabad for my scar problem. I was not only impressed by the positive results of my treatment but also by the experience of the skin specialist and the professionalism of the support staff. Post-treatment, I could see a remarkable difference in my skin texture. I am happy to recommend Oliva to all my friends and family.
E
Reviewed us for : Acne Scar Treatment
Ekta
Effective Scar Treatment
I went to the Oliva Skin and Hair Clinic, Kukatpally to undergo a pixel treatment for my acne scars. I was very impressed by the experienced dermatologist and other staff members. After completing all my sessions, I now see a reduction in my acne and scars. Oliva is the best skin clinic for scar removal.
S
Reviewed us for : Laser Hair Removal
Sandeep Ani
Excellent Treatment
I have taken treatment for pimples at Oliva clinic. I am very much satisfied with services provided. I started seeing the result as soon as I got done with the first session. Doctors and staff are very friendly.
Reviewed us for : Acne Scar Treatment
Swarupa A
Best Hair Clinic in Gachibowli
I visited Oliva skin and hair Clinic Gachibowli for PRP hair treatment. Super impressed by the experienced dermatologist as well as the staff. Nice ambience and result-oriented treatments. I have currently completed three sessions, and I can see positive results in terms of hair growth, reduction in hair loss and improvement in hair volume. I will recommend this clinic for PRP hair treatment to all my friends and family!
P
Reviewed us for : PRP Hair Loss Treatment
Pushkar Pratap
Why Oliva
Experienced in-house team of
Cosmetic Dermatologists

Comprehensive one-to-one
consultation with the doctor

Advanced US-FDA approved
equipment

Well trained and certified
therapists

Served 1,00,000 happy customers
and counting

Stringent guidelines and set
protocols for better service efficacy
Frequently Asked Questions On Warts Removal Treatment
It will take anytime between 3-7 days depending on the size, site, and depth of the wart for the healing to occur, once the treatment is done.
A prime reason why Oliva has become popular is due to its ability to ensure that there are no scars post the procedure. However, scarring depends on the depth at which the wart has grown into the skin. If our specialists feel that a scar is inevitable, then they would inform you about it prior to the commencement of the procedure.
There is no pain felt as a numbing cream is applied before the procedure is performed.