LASER TREATMENT FOR PIGMENTATION IN HYDERABAD
Having healthy skin is one thing but having a blemish-free skin adds to your glory. It brings a lot of aesthetic appeal to your persona, and you would feel quite confident from within. However, there are times when your skin is not in its best of condition and develops pigmentation due to high exposure to sunlight, stress, and other reasons.
Our skin color banks on the presence of a brown pigment named melanin. Sun exposure results in increased melanin production in exposed areas causing a darkening effect on the skin tone. Also, your daily life activities require you to go out and get exposed to various external factors which can definitely affect your skin. All of these work towards an abnormal change in the skin's color leading to a skin pigmentation disorder.
An increase in the pigmentation causing dark patches or spots is known as Hyperpigmentation.
A decrease in pigmentation in the affected area (depigmentation) is known as Hypopigmentation.
Sun exposure and the effect of various factors around us such as pollutants, irritants, etc. can cause hyperpigmentation. Injuries, burns, surgeries or sometimes the effects of certain products or treatments can lead to hypopigmentation. Apart from these causes, skin conditions or genetic disorders can also lead to hyperpigmentation and hypopigmentation. Underlying medical conditions can lead to long-term effects on your skin's color and mar your look completely.
Hectic lifestyle and work pressures can take a toll on skin color and health. But, it is time to stop worrying and always remember that Oliva Clinic has a ready solution for pigmentation treatment for you to regain your skin's glory.
Anybody and everybody are at the risk of getting pigmented skin because the factors causing it are a part of our daily routine or are unavoidable circumstances. When it is a medical condition like a genetic disorder, your risk of getting pigmented skin is associated with your family's history of having a skin pigmentation disorder. Commonly, people complain of the following pigmentary concerns – tan, melasma, freckles, post-inflammatory pigmentation, peri-oral pigmentation, and dark circles.
Skin pigmentation treatment offered at Oliva Clinics in Hyderabad is at an unparalleled level that aims at achieving the best results for each client. We offer the following therapies and treatment for pigmentation for face as well the body –
Chemical Peels – Used to treat tan, age spots, mild melasma, dark spots due to acne, dark circles, and pigmentation around the eyes, mouth, and also on various body areas.
Q-Switched Nd:YAG Laser Treatment – Also known as Laser Toning, this is the best pigmentation treatment in Hyderabad. It is used to lighten melasma, freckles, age spots, tan, and also some deep pigmentation.
Along with these cosmetic treatments, the dermatologists may also prescribe you suitable creams and lotions to aid in the skin lightening process.
The above-mentioned skin pigmentation treatments show great results on different body parts, such as –
Face pigmentation
Neck pigmentation or dark neck
Dark legs or pigmentation spots on the leg
Hand pigmentation in the form of spots or overall dark hands
Darks spots on shoulders and upper back due to acne
The before and after results are evident from the first session itself. The skin will appear lighter than before and with lightened spots, patches or freckles. It is best to opt for laser treatment for pigmentation when the hyperpigmentation is adamant.
Test & Diagnosis – The first step of the pigmentation treatment process involves the dermatologist analyzing your skin and clinical details to diagnose the cause of the pigmentation. Once this initial evaluation is complete, it is followed by a detailed explanation of the process of treatment planned for you. Make note that each individual gets an exclusively customized treatment plan at Oliva. Every plan is medically approved with the highest quality and standard.
Treatment Course – The course of the pigmentation treatment differs from case to case, but the skin doctors at Oliva works on resolving the issue at the earliest. You would be well informed of the number of sessions and the procedure even before the treatment has started.
Pre & Post Care Follow Up – Before commencing any treatment, a few pre-care instructions are given by the dermatologist based on the type of treatment you will be undergoing. She would also throw light on how to maintain the obtained results after the treatment course is completed. If required, the doctor may suggest you the right skin products suitable for your skin and maintenance therapies available at Oliva to have a flawless skin ever.
Follow Up Sessions – Once the treatment sessions are completed and the desired results are obtained, the concerned doctor may recommend follow up sessions at three-monthly, half-yearly or yearly intervals to maintain the results.
Oliva has served more than 1,00,000 clients, and we are proud of above 91% satisfaction rate. Our centers in Hyderabad have earned a reputation for offering a range of solutions for pigmentation concerns ranging from medications to procedural treatments such as Glycolic Peel, Nomelan Peel, Q-switched Nd:YAG Laser, etc.
Due to the high safety standards that Oliva follows and the evidence-based standardized operating protocols; all our skin clinics in Hyderabad have stayed ahead of the rest and emerged as the market leaders.
Oliva's commitment doesn't stop at its treatment. You would be guided at all stages on how to make the required changes to your lifestyle and all inputs are provided for the maintenance of your skin too.
US FDA approved equipment and technologies are used in all our clinics.
Our excellent team of skilled dermatologists and certified therapists offer the best service in the industry.
To book an appointment at any of our clinics in Hyderabad, call 040 44757575. You can also fill the 'Book  An Appointment' form on the top-right corner of this page.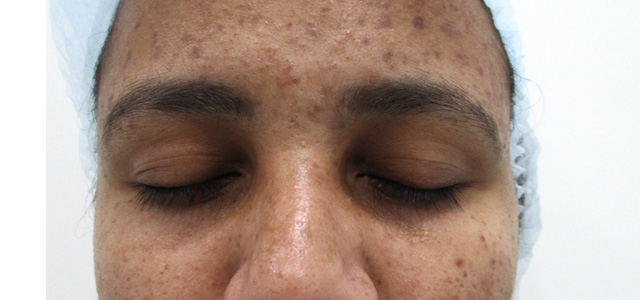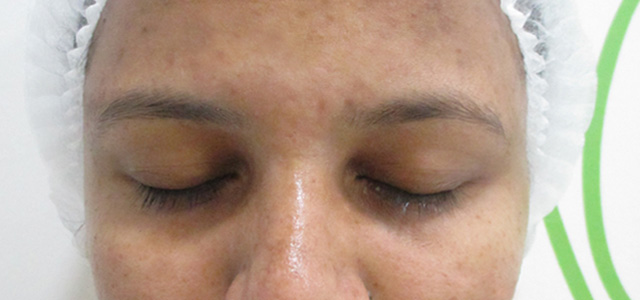 *Images are from real clients, and results can be subjective
Before & After Pigmentation Treatment
Photos Of Actual Clients
We are committed to patient safety, education and stive to provide a caring. to patient safety, education and stive to provide a caring.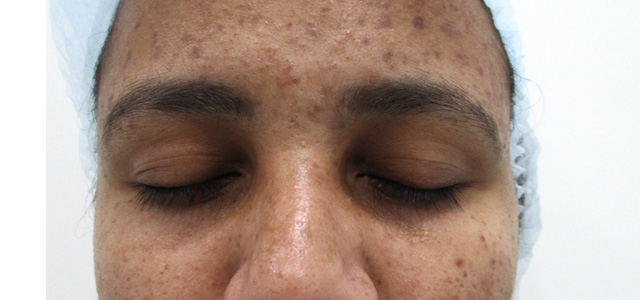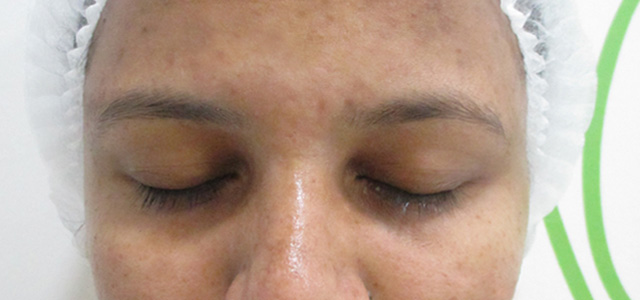 Treatment results may vary from person to person
Client Reviews
Read below what our esteemed clients have to say about us and what makes us the premier provider of skin and hair care services.
Best Hair Clinic In The City
I visited the Oliva Skin & Hair Clinic for a PRP hair treatment. Completely satisfied with the results and change in my hair growth. The hair clinic has a good, professional, and experienced team of doctors. The advice given was completely relevant and useful. I would recommend their Secunderabad clinic for anybody who is suffering from balding and hair fall issues.
D
Reviewed us for : PRP Hair Loss Treatment
Dilip
Hair loss
I'm Shaun Sausman, today i meet Dr. Manoj at Oliva Kormangala. He was very kind and helpful, three cheers to him.
Reviewed us for : PRP Hair Loss Treatment
Bhagya Sausman
Best Clinic for PRP Treatment
Hi, I got PRP treatment for hair regrowth done at the Oliva Clinic Gachibowli. I want to thank the hair doctor who took excellent care of my hair loss problem and me. PRP is a perfect treatment for hair fall, and along with medications, I saw outstanding results. The procedure is very safe, and now I see a remarkable difference in my hair's texture and volume. Thank you, Oliva!
R
Reviewed us for : PRP Hair Loss Treatment
Ritesh
Amazing Services and Great Results
I wanted to get rid of the unwanted hair on my face. I was looking for a reliable skin clinic, and I visited Oliva clinic at Gachibowli due to a friend's suggestion. It is one of my best decisions so far! The skin doctors here are very helpful; based on their recommendation I underwent the facial laser hair removal treatment. I was delighted with the amazing service and great results! Trust me. You'll love Oliva Clinic Gachibowli😍😁 😎 I would definitely recommend Oliva for skin and hair related treatments!! 😎
H
Reviewed us for : Laser Hair Removal
Heena Sethi
Remarkable Difference
I had pigmentation on my face and visited Oliva Clinic situated in Secunderabad based on my friend's recommendation. The dermatologist suggested me to go for a skin lightening treatment. I have been taking this treatment for some time now, and I am happy to see a remarkable difference in my skin tone. I would like to thank my dermatologist as well as the staff for taking such good care and giving me best results.
J
Reviewed us for : Pigmentation Treatment
Jhanvi
Thanks To Oliva Clinic
I went to Oliva clinic, Secunderabad for my scar problem. I was not only impressed by the positive results of my treatment but also by the experience of the skin specialist and the professionalism of the support staff. Post-treatment, I could see a remarkable difference in my skin texture. I am happy to recommend Oliva to all my friends and family.
E
Reviewed us for : Acne Scar Treatment
Ekta
Effective Scar Treatment
I went to the Oliva Skin and Hair Clinic, Kukatpally to undergo a pixel treatment for my acne scars. I was very impressed by the experienced dermatologist and other staff members. After completing all my sessions, I now see a reduction in my acne and scars. Oliva is the best skin clinic for scar removal.
S
Reviewed us for : Laser Hair Removal
Sandeep Ani
Excellent Treatment
I have taken treatment for pimples at Oliva clinic. I am very much satisfied with services provided. I started seeing the result as soon as I got done with the first session. Doctors and staff are very friendly.
Reviewed us for : Acne Scar Treatment
Swarupa A
Best Hair Clinic in Gachibowli
I visited Oliva skin and hair Clinic Gachibowli for PRP hair treatment. Super impressed by the experienced dermatologist as well as the staff. Nice ambience and result-oriented treatments. I have currently completed three sessions, and I can see positive results in terms of hair growth, reduction in hair loss and improvement in hair volume. I will recommend this clinic for PRP hair treatment to all my friends and family!
P
Reviewed us for : PRP Hair Loss Treatment
Pushkar Pratap
Why Oliva
Experienced in-house team of
Cosmetic Dermatologists

Comprehensive one-to-one
consultation with the doctor

Advanced US-FDA approved
equipment

Well trained and certified
therapists

Served 1,00,000 happy customers
and counting

Stringent guidelines and set
protocols for better service efficacy
Frequently Asked Questions On Pigmentation Treatment