BEST TREATMENT FOR MOLE REMOVAL IN HYDERABAD
Moles have a very interesting role to play in the human body. However, too many of them is an issue too. A cluster of moles on one's face can never give a pleasant feeling. And then there are those moles which end up growing in size and cause inconvenience. Let us learn more about moles and the best ways to remove them permanently.
Medically, moles are termed as 'nevi' and are formed as black or brown spots on the body. They can surely add to the beauty of a person if present at certain sites. This happens more in the case of women. But when they come up at unwanted places, they become more than a source of concern.
There are different types of moles such as congenital moles, which are present from birth and acquired moles, which appear later in life. But, most of them are harmless.
Melanin is the pigment that gives our skin its color. It is produced by skin cells known as melanocytes. At times, these skin cells form clusters and produce a black or brown colored spot known as a mole. The exact reason behind why this occurs is still unknown, but it is very common to have about 10 to 40 moles on the body by the time you are an adult.
Moles can appear absolutely anywhere on your body, be it your face, neck, arms, legs, back or any area. They can appear as single moles or in groups too.
Why Is Mole Removal Beneficial?
Moles can crop up in weird locations on the face or body. They can make you look unattractive or be constantly irritated due to clothing or friction when present at such locations. When your mole is causing a hindrance or an inconvenience in any way, it is safe to get it removed by a certified dermatologist.
What Can You Do To Remove Moles?
Some people prefer to opt for homemade solutions for removing moles, but such remedies never work. If you wish to get your mole removed, then a treatment at a skin clinic is the best option for you. There are many options available for procedural treatments that can lighten and completely get rid of your mole.
About Oliva Clinics In Hyderabad & Mole Treatment
At Oliva Clinics in Hyderabad, there are different forms of treatment available for mole removal, such as Electrocautery, Radiofrequency (RF), Q-switched Nd:YAG laser, Punch Excision, etc. Based on the size and depth of the mole, our dermatologists perform the required series of tests and then decide whether it can be treated with laser or surgery. Our clinics in Hyderabad are gaining popularity for achieving sizeable success in terms of mole removal treatments.
Oliva Clinics in Hyderabad are here to help you to remove any unwanted moles. We focus on precision treatment and offer the best treatment for moles.
When it is for issues like moles, you need to take utmost care in going to the best in the field. Oliva is the most chosen by many because of its friendly staff and highly knowledgeable dermatologists who make you feel at home. We believe in bringing an aesthetic appeal not just to its esteemed visitors but also to its infrastructure. We have a range of treatments available which gives you a choice and the options that are the best for your skin are recommended to you by our dermatologists. The entire equipment used is par excellence at all of our clinics.
About The Process – Once your appointment is booked, your first visit will begin with a consultation with one of our dermatologists. She will analyze your moles and recommend the best treatment to remove it permanently. Your mole removal session will start with the therapist prepping your skin for the procedure. After which, the dermatologist will perform the treatment. After-care instructions will be given to you to follow diligently so that the skin heals without any complications.
Who Is A Right Candidate? – Any person, male or woman, who has an unwanted mole that they wish to get removed permanently is the right candidate to go in for a mole removal treatment at Oliva Clinics.
Number Of Sessions Required – Usually, 2-3 sessions are required for removal of moles using laser treatment. If you have multiple moles that you want to get rid of, then the ideal number of sessions will be conveyed to you by our dermatologist. For a few treatments, one session is all that is required.
Pre-Care Instructions – The dermatologist may prescribe you a topical cream to use on the site of the mole in order to prep the skin for the treatment.
Cost Of Mole Removal – Mole removal cost starts around Rs.2,500 per session, but this can vary depending on the treatment and the number of sessions.
Side Effect of Treatment – There are no side effects for any mole removal treatment. Most of the treatments do not even leave behind any telltale signs after the skin has healed. Transient redness may be present but this alleviated by itself in 2-3 hours.
Is The Process Painful? –Whatever may be the treatment procedure, the target area is covered with a local anesthetic cream or injectable anesthesia. This is to ensure that you don't experience any discomfort during or after the procedure.
What Results Can You Expect? – This depends on the treatment you are undergoing, the results can be instant or show noticeable lightening of the mole after the first session. At the end of the treatment
How To Get Started With The Treatment?
Get started by calling 040 44757575 to book an appointment at any of our six clinics in Hyderabad. We have clinics located in Himayatnagar, Banjara Hills, Jubilee Hills, Secunderabad, Kukatpally, and Gachibowli. You can alternatively book an appointment by filling in the 'Book An Appointment' form on our website.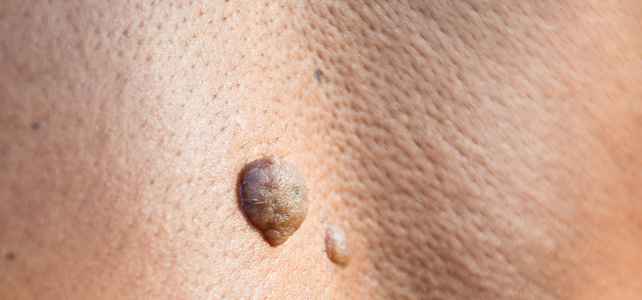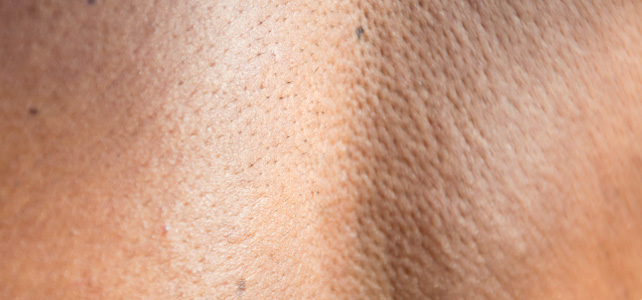 *Images are from real clients, and results can be subjective
Before & After Results Of Moles Removal Treatment
Check out real images of our clients before and after the sessions of mole removal treatment at Oliva.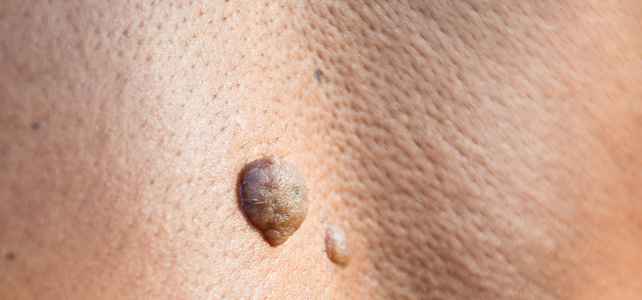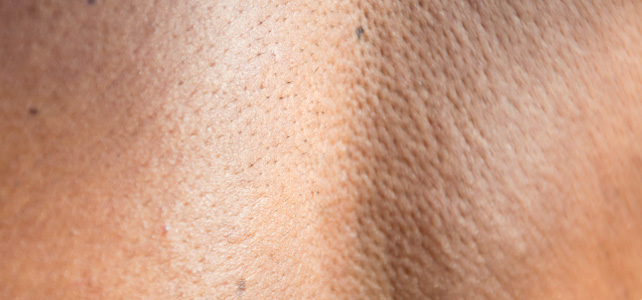 Treatment results may vary from person to person
Why Oliva
Experienced in-house team of
Certified Dermatologists

Comprehensive one-to-one
consultation with the doctor

Advanced US-FDA approved
equipment

Well trained and certified
therapists

Served 3,00,000 happy customers
and counting

Stringent guidelines and set
protocols for better service efficacy