ANTI-AGEING TREATMENTS FOR WRINKLES & AGEING SKIN
If there is one thing we, as humans, want to overcome, it is the process of ageing. As you wake up each day and look at yourself in the mirror, the only thoughts that flash your mind are "How do I look young?" or "What can I do to avoid these wrinkles?". Well, if these are indeed your concerns then do not set yourself into a panic mode because technology and science have evolved largely to address these issues.
Skin ageing can either be both due to external and internal factors. With age, the metabolism decreases on a cellular level, and replenishing of skin cells slows down which decreases the firmness of skin structure. External factors such as the growing exposure to sun, dust, pollution, smoking, etc. can also bring about premature ageing by dehydrating the skin and increasing the number of free radicals in the skin. These free radicals damage essential skin components and lead to fine lines, wrinkles, and dullness. Skin ageing can present as fine lines, wrinkles, dullness, change in color, texture, etc.
In most situations, the factors that cause the skin to age are unavoidable. Even if they are avoidable, it is difficult to reverse your skin to its former glory with at-home solutions. Anti-ageing treatments at a skin clinic can help you to go back in time and see the greener grass on the other side. Such treatments aim at diminishing the signs of ageing and rejuvenating the skin cells so that the overall appearance of the skin is transformed to a healthy, youthful and resilient state.
With the arrival of Oliva Clinics in Hyderabad, it has come to be known as the sought-after choice for men and women who want the perfect treatment for their wrinkles and age-related skin challenges. A visit to any of our centers in Hyderabad will give you an insight into the various anti-ageing treatments we have on offer to tackle different ageing concerns. We offer –
Botulinum Toxin
Dermal fillers
Intragen
HIFU
Laser toning
These processes are undertaken with the utmost precision to deliver the best of results that you seek. Be it the precise softening of wrinkles or an overall uplifting effect for the ageing, sagging skin, our treatments can target various ageing skin concerns and help you to achieve the youthful face you deserve.
The reason why Oliva has become the most popular destination for anti-ageing treatments is that it excels in tackling ageing through its state-of-the-art infrastructure.
We have highly experienced dermatologists who address your concern with proper skin analysis and provide a customized treatment process.
Our team strives to offer personal attention, the best customized treatment plans and care so that the optimal results with highest levels of satisfaction are attained. With a good level of compliance and cooperation from your end, Oliva ensures, you will gain the maximum benefit from the anti-ageing treatments you choose.
By following a stringent protocol and delivering quality output for each client, Oliva has attained a unique benchmark as the leader in anti-ageing treatments and other forms of skin related treatments.
We have been rated as the No.1 skin clinic in Hyderabad for three years in a row by the TOI survey. And most promising aesthetics clinic in South India- 2017.
Our testimonials stand as a true reflection of the happiness many of you have experienced and give us pride in welcoming you every time.
We assure you will return with a smile on your glowing, youthful face.
Find A Clinic Nearby – This is fairly simple as we have six clinics in Hyderabad, which are located in Jubilee Hills, Banjara Hills, Kukatpally, Gachibowli, Secunderabad, and Himayatnagar.
Consultation & Process – You can book an appointment for a consultation with our dermatologist by calling on 040 44757575 or filling the 'Book An Appointment' form on the website. Your initial consultation will help you understand the ageing problem better, and our dermatologist will suggest an appropriate anti-ageing treatment that is the best for your individual skin's concerns.
Post Procedure Advice – After the treatment, the dermatologist will instruct with specific skin care that you need to undertake to obtain optimum results and maintain them for a longer period of time.
Follow Up Sessions – Maintenance sessions are required with anti-aging treatments because the natural aging process cannot be stopped. However, the results can be maintained with the growing years with easy top-up sessions.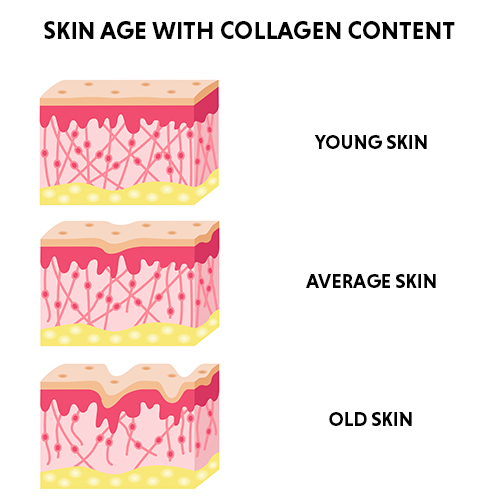 Anti Aging Treatment Procedure Explained By Dermatologist
Oliva offers advanced treatments for the aging skin. Check out the details on our procedures and gain deeper insights into how the treatment proceeds, under an expert dermatologist.
Client Reviews
Read below what our esteemed clients have to say about us and what makes us the premier provider of skin and hair care services.
Best Clinic for Skin Problems
If you are looking for the best clinic for anti-ageing in Hyderabad, then I would suggest you book an appointment at Oliva clinic, Himayat Nagar, as they have some of the best aesthetic dermatologists. My doctor recommended dermal fillers for treating my ageing skin. Post-treatment, there has been a remarkable change in my skin – looks youthful. It is a must-visit clinic for any kind of skin problems. 👍👍
I
Reviewed us for : Anti Ageing Treatment
Iqra Fatima
Superb & Best Skin Tightening Treatment
At Oliva skin and hair clinic Banjara Hills I found a professional skin tightening treatment which gives desired results. I consulted a few dermatologists, but didn't get a satisfactory response from anybody until I met one at Oliva. In the initial consultation, she figured out the problem areas of my skin and then suggested the right treatment for the saggy and ageing skin around my neck and the fine lines on my face. I had a comfortable experience. I was super happy with the results! My jawline looked more defined, and my skin was instantly toned. I looked ten years...
S
Reviewed us for : Anti Ageing Treatment
Sam Puri
Visible Results In Short Span
I underwent an anti-ageing treatment at the Oliva Clinic, Secunderabad. I am thoroughly satisfied with the results. The dermatologist was very professional and helpful. Thank you, Oliva.
J
Reviewed us for : Anti Ageing Treatment
Janaki Ram
Highly Recommended
Thank you Oliva Skin Clinic for improving my skin's appearance! The anti-ageing treatment under the supervision of the skin specialist removed all the fine lines on my face; making my skin smooth. Will definitely recommend this clinic for people facing premature ageing problems.
S
Reviewed us for : Anti Ageing Treatment
Suresh Reddy
Best Skin Clinic for Anti-Aging
The Oliva Clinic Gachibowli has the best dermatologist and the best anti-ageing treatment! Right from the staff to the doctors, each one of them is very friendly and helpful. They ensured that my safety and comfort was always their top priority. I want to recommend this clinic for those who wish to rejuvenate their skin!
J
Reviewed us for : Anti Ageing Treatment
Joyee Siakhel
Best Dermatologists in Hyderabad
The dermatologist at Oliva Skin and Hair Clinic Kukatpally is very experienced.  She examined me and suggested fillers for my anti-ageing treatment. She gave me the best treatment, and instead of signs of ageing on my face, today I have young and radiant skin. It was a miracle for me and gave a massive boost to my life as well as confidence!
P
Reviewed us for : Anti Ageing Treatment
Pavani Pavani
Why Oliva
Experienced in-house team of
Certified Dermatologists

Comprehensive one-to-one
consultation with the doctor

Advanced US-FDA approved
equipment

Well trained and certified
therapists

Served 3,00,000 happy customers
and counting

Stringent guidelines and set
protocols for better service efficacy
Frequently Asked Questions on ANTI AGING TREATMENT