Laser Hair Removal Treatment In Hyderabad
Best Laser Hair Removal Clinics Near You
If you are a woman, then the unwanted hair issue is no less than a nightmare. Hair, especially on the face, is a complete no-no because it tends to decimate the entire appeal and beauty of your face. Even hair on the other parts can compromise your looks and stop you from wearing your favorite clothes. On the other hand, having hair on the body is considered manly for men. But, if the same hair is sighted at the wrong places, then it is nothing short of an embarrassment and may cause a blow to one's self-confidence. A simple example is how hair popping on earlobes can be quite an unsightly appearance causing social embarrassment.
If your unwanted hair has become the cause for creating a lesser impression on others, it is even more essential for you to get it removed and keep it clean. So how to go about it? Well, just locate your nearest Oliva Clinic and step in to get the best solution. Oliva's Hyderabad clinics offer different forms of laser hair removal treatments that can solve your unwanted hair woes.
Most of the people may be vexed with the regular methods such as depilatory creams, waxing, threading, plucking, etc. They are always on the lookout for a permanent solution for hair removal as these methods only offer temporary solutions. The hair removed grows back in few days. In this case, the best option would be to go for laser hair reduction.
It is a painless method that removes hair even from the difficult areas such as face, abdomen, underarms, bikini line, arms, legs. chest, upperlip etc.
The procedure is safe and has no downtime.
It saves your precious time that temporary methods like waxing or shaving require on a bi-weekly basis.
The outcome of laser hair removal is definitely many times better than the conventional methods such as electrolysis and depilatories.
It is the best permanent hair reduction solution in the market as it offers long-lasting solutions.
We guarantee painless and permanent reduction in the growth and thickness of unwanted hair.
At Oliva, we use Soprano Ice a cutting edge laser technology for optimum safety and results.
Our LHR treatment will help you attain smooth and supple hair-free skin minus thermal injuries.
We specialise in offering customised solutions suitable for all skin tones, hair types and areas of the body.
We enjoy an outstanding track record of completing more than 60,000 procedures successfully.
Oliva has six laser hair removal clinics in Hyderabad that are located in
Jubilee Hills
,
Banjara Hills
,
Kukatpally
,
Gachibowli
,
Secunderabad
, and
Himayatnagar
. As these clinics are located in prime localities, they are easily accessible from major residential and commercial areas of Hyderabad. Our clinics possess skilled dermatologists who have experience with the laser hair removal procedure on thousands of clients. Their experience and expertise make life easier for our clients in Hyderabad who wish to achieve smooth, hair-free skin.
Anyone above 18 who wants to get rid of unwanted hair is an ideal candidate for laser treatment. However, pregnant women are advised not to go for the laser treatment.
At Oliva Clinics, we offer laser treatments for all body parts. The popular ones are –
Full Body – Women often opt for this service when they want to get rid of all the unwanted hair from the entire body.
Selective Packages – It includes facial, chin and upper lip, pubic hair or private parts, underarms, back, hand and legs.
To book an appointment at your nearest laser clinic, call 040 44757575. You can also fill the 'Book  Appointment' form on the top-right corner of this page.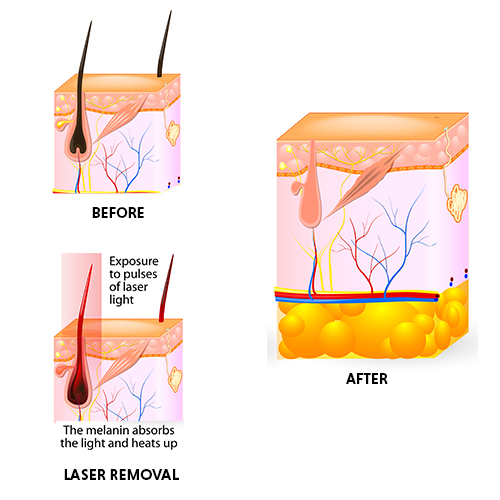 Laser Hair Removal Procedure Explained By Dermatologist
Are you looking for a hair free smooth skin? Watch this video and have all your doubts and questions about Laser Hair Reduction answered.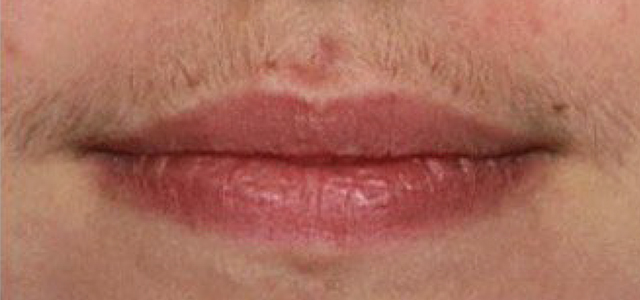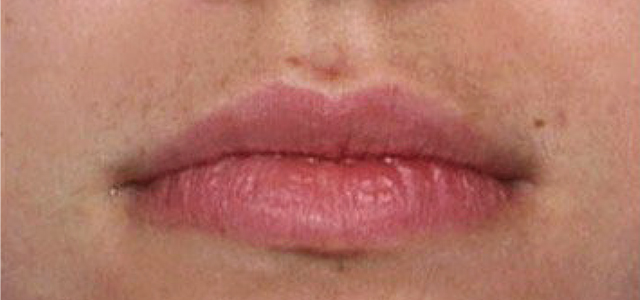 *Images are from real clients, and results can be subjective
Before & After Results Of Laser Hair Removal Treatment
Check out real images of clients before 1st and after 6th session of laser hair removal at Oliva.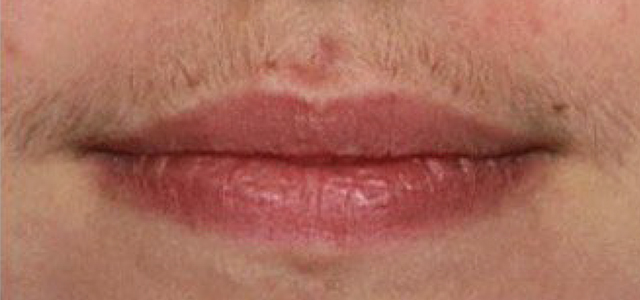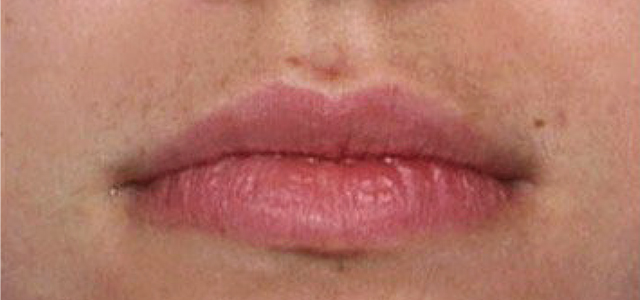 Treatment results may vary from person to person
Client Reviews
Read below what our esteemed clients have to say about us and what makes us the premier provider of skin and hair care services.
Laser hair removal
I took laser treatment for facial hair in oliva skin and hair clinic kphp. It was a good experience.
Reviewed us for : Laser Hair Removal
Neha Srigiri
Best Clinic In City
I have been to Oliva clinic for my facial laser hair removal treatment. Results are visible after my fourth session itself. Very impressed with the treatment process and the equipment they are using for the painless procedure. Thanks to Oliva.
Reviewed us for : Laser Hair Removal
Bhanumathi Damera
Very Nice
I had a good experience in oliva clinic ….its very nice.
Reviewed us for : Laser Hair Removal
Eva Honey
PRP Hair Treatment
The PRP treatment for hair regrowth at Oliva Clinic is truly one-of-a-kind. My sister who underwent this procedure was very happy with her consultation and the dermatologist who explained each and every thing about the procedure in detail. The results have been amazing with significant hair regrowth.
Reviewed us for : Laser Hair Removal
Biradar Krishnaveni
Delivers On Their Promise
Oliva Clinic Himayat Nagar is the best for laser hair removal in Hyderabad. I booked an appointment here for laser hair removal for the full area of my face. I have completed a few sessions, and so far I am happy with the results. They have the best skin specialist who has taken really good care of me, right from my consultation to each of my sessions. The staff is also very good, and I am hoping that my remaining sessions are also as successful as my previous ones.
A
Reviewed us for : Laser Hair Removal
Apoorva Jajala
Polite & Professional
I'm getting underarm laser hair removal treatment at Oliva skin and hair clinic in Himayat Nagar. I have completed two sessions so far. The dermatologist is professional and supportive, the clinic is well-maintained and clean, and all the information regarding the treatment is explained in detail, and the questions are answered patiently. Coming to the results, I was pleased to see a visible reduction in the unwanted hair in my underarms. It is truly the best clinic for laser hair removal in Hyderabad. Highly recommend!
P
Reviewed us for : Laser Hair Removal
Pranathi Darmapuram
Best Laser Treatment Clinic
I've got amazing results for my laser treatment for hair removal at Oliva skin and hair clinic Himayat Nagar! The density of hair has reduced to almost half in my very first session! I was impressed by the quality of the equipment used and how well the treatment worked for me. The staff here are very supportive and professional. If you are looking for the best dermatologist in the city who can provide permanent hair reduction, then make sure to visit this clinic!
J
Reviewed us for : Laser Hair Removal
Janani Chowdary
Best Skin Specialist
Hi, I went for laser hair removal for legs and hands at Oliva Skin and Hair Clinic Jubilee Hills. They have helpful staff and the services are top-notch. They have the best skin specialist who takes really good care, explains the procedure in detail, and is very supportive during the entire session. Thanks to Oliva, I now have smooth, hair-free hands and legs.
F
Reviewed us for : Laser Hair Removal
Farhan Amana
Well-Explained Treatments
I had visited Oliva Clinic in Jubilee Hills . The skin specialist was very friendly and explained the laser procedure for upper lip and chin hair removal in detail before starting it. I was a bit afraid of putting a laser on my face, but the doctor did a patch test  to ensure that the treatment was safe for my skin. I have completed four sessions, and I can see a remarkable difference. I am really happy with the results, and I am happy to say this is the best clinic for laser hair removal.
P
Reviewed us for : Laser Hair Removal
Prasanna C
Check out our latest reviews. Most of our clients find our dermatologists to be affable yet extremely competent to deliver nothing but the best results!
Why Oliva
Experienced in-house team of
Certified Dermatologists

Comprehensive one-to-one
consultation with the doctor

Advanced US-FDA approved
equipment

Well trained and certified
therapists

Served 2,50,000 happy customers
and counting

Stringent guidelines and set
protocols for better service efficacy
Frequently Asked Questions on Laser Hair Removal Treatment