DULL SKIN TREATMENT IN HYDERABAD
You might be one of those few who has a bright and glowing skin, but there are times when even you have to go through the phase of losing that shine. Also, there are many who don't really take good care of their skin and end up with dull skin.
Dull skin, apart from lacking the natural glow, also tends to look tired and damaged. There is no form of radiance in the skin, and dry patches can be commonly found in various areas of the face.
Let us look at what causes dull skin.
The factors responsible for causing the dull skin on the face are many. They include –
Dead skin cells build-up on the surface of the skin
Slowed down renewal process of the skin cells
Dehydrated skin (internally and externally)
Other factors that contribute to this are –
Stress
Lack of sleep
Unhealthy diet
Smoking
If you want to get back that glow and that aura, then the right place to meet your expectations and surpass them is Oliva.
Can You Get Rejuvenated Skin And Facial Glow Back?
Having a bright skin is not just about the beauty and appeal, it is also a reflection of your good health and self-discipline. Cognizant of this, Oliva has got the right kind of arrangement to ensure your skin is taken care of in the most professional manner and you walk out of our centers in Hyderabad with renewed skin and a rejuvenated look.
Glowing And Radiant Skin Treatment
Yes, one of the most sought-after solutions to take care of dull skin at Oliva Clinics in Hyderabad is Chemical Peeling. It involves using a safe concentration of plant extracts with alpha or beta hydroxy acids to remove the dull and tired top layers of the skin to restore the glow and radiance. The most popularly used peel for dull skin at Oliva is the Radiance Peel. It is composed of glycolic acid, kojic acid, arbutin, and other key ingredients which rejuvenate the skin.
The Benefits – Chemical Peels benefit people of all skin types. They are used to gently exfoliate the skin and also improve the skin's elasticity. Additionally, this treatment –
Hydrates your skin
Lightens acne marks and age spots
Removes tanned skin
Diminishes fine wrinkles
Treats the uneven texture of the skin
The Procedure At Oliva, Hyderabad
The process starts with a consultation with our dermatologist. She will analyze your skin to determine which treatment will be the best for your dull skin problem.
The doctor will give you a detailed insight into your treatment and how things are going to be as the course begins.
After this initial round of discussion, you will be directed towards the service room where one of our trained therapists will make you feel comfortable and prep your skin for the Chemical Peel session.
Firstly, the face is cleansed with degreasing solutions to remove all the dirt and excess oils.
Sensitive areas such as the corners of the mouth, eyes, and nose are covered with some petroleum jelly.
Under the supervision of the dermatologist, the peel solution is applied on the face and is left on the skin for the required amount of time.
Post this, the peel is neutralized with water, and all remnants of it are wiped away using some wet cotton or gauze.
Soothing cream may be applied. Adequate amount of sunscreen is applied, and post-care instructions are given by the doctor and therapist.
More sessions may be recommended depending on the depth of your dull skin problem.
What Is The Duration Of This Treatment?
It takes about 30 to 45 minutes per session.
What Are The Immediate And Long-Term Results?
You will notice that your skin has become brighter and softer right after the first session. A course of 6-8 sessions will make these results more prominent and long-lasting. If a proper skin care routine is maintained, the results can last you for a longer time.
Any Side Effect Of These Treatments
Absolutely not! The Chemical Peeling treatment is not just painless, but is also done with peeling solutions which have natural agents. However, if your skin is too sensitive, then you might have some redness for an hour or two at the most which subsides most of the time with cold compresses and application of soothing cream.
What Is The Cost Of Dull Skin Treatment At Oliva, Hyderabad?
Chemical Peels cost starts around Rs.1,500 per session depending on the type of peel used and the number of sessions recommended.
Apart from the Chemical Peel treatment, the dermatologist at our clinic may also recommend you to go for our Laser Toning treatment. This treatment uses laser energy to make the skin brighter and lighter.
As you visit any of our centers in Hyderabad for dull skin treatment, you would experience –
A holistic approach to treatment is followed by our dermatologists in order to provide you with the best results.
Our dermatologists have experience of five years and above in dealing with skin concerns like dull skin.
Our centers at Hyderabad provide you with the latest solutions and owing to the presence of experienced dermatologists; your skin related issues are tackled in the most proficient and customized manner.
The key strength of Oliva lies in the stringent protocols followed to ensure the best of service and quality for each individual.
We have a clinic at six different locations in Hyderabad, namely at Secunderabad, Banjara Hills, Jubilee Hills, Kukatpally, Gachibowli, and Himayatnagar.
We are proud to share that we have a 91% and above customer satisfaction rate.
We are an award-winning service provider in dermatology and have been ranked No.1 by the TOI Survey.
To book an appointment with one of our expert dermatologists at any of the six clinics in Hyderabad, call 1800-103-3893. The Book Appointment form on the top-right corner of this page can also be used to schedule a consultation with our doctors.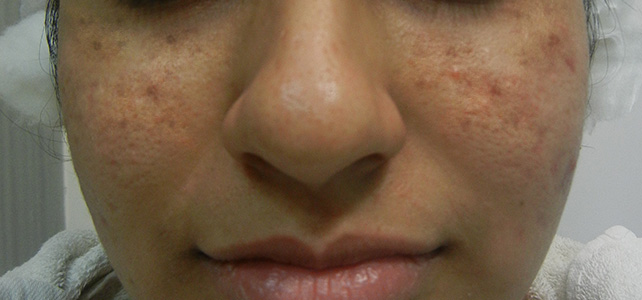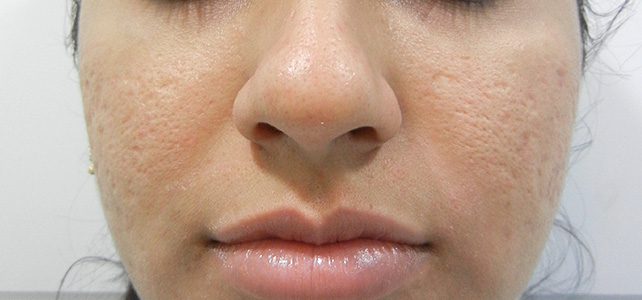 *Images are from real clients, and results can be subjective
Before & After Results Of Dull Skin Treatment
Check out real images of our clients before and after the sessions of dull skin treatment at Oliva.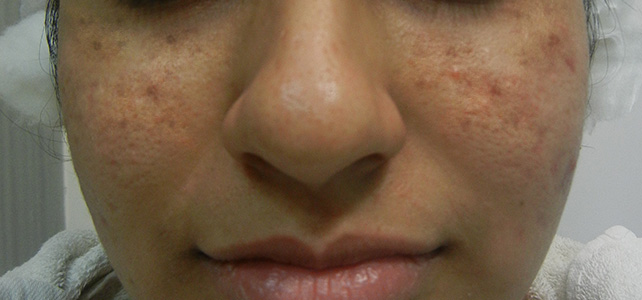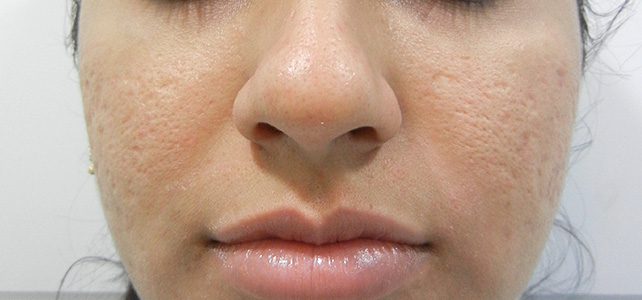 Treatment results may vary from person to person