Acne Scar Treatment In Kochi
Acne scars are the aftermath of stubborn acne that may be mild or severe. They occur due to abnormalities in collagen production during skin healing, and the type and severity of acne scars may vary for every individual. If you have tried makeup and home remedies to minimise acne scars and failed, do not worry!
Advanced aesthetic treatments performed by experienced dermatologists are now available at Oliva Skin & Hair Clinic at Kadvanthra in Kochi to reduce these visible signs of skin damage. These customised and cost-effective solutions use USFDA-approved technology to reduce all types of acne scars. Keep reading to find out more about the procedure, technology, medical team in Kochi, results, acne scar treatment cost, before and after images, and more.
Acne scars are the fallout of moderate to severe pimples. While mild acne after subsiding may cause pimple marks, dark spots, or post-inflammatory hyperpigmentation, nodular and cystic acne can result in scarring due to collagen damage. Acne scars vary in shape, size, and depth. Only an experienced dermatologist can identify their type and severity and suggest appropriate treatment.
Scars form after acne subsides due to irregular collagen production during the skin's healing process. The depth and severity of acne scars vary from person to person and depend on the individual's skin and acne type. If you have recurrent and moderate to severe acne, you are at risk of experiencing permanent collagen damage that may adversely affect your skin texture and lead to scarring. Further, not treating the cause of acne on time, picking or squeezing the pimples, or having a family history of acne or hormonal fluctuations can increase your risk of recurrent acne and scars.
What Are the Types of Acne Scars?
Dermatologists broadly classify acne scars into two types hypertrophic and atrophic scars. Hypertrophic or raised scars appear due to excessive collagen production during skin healing. Atrophic or depressed scars are a result of collagen deficit in the skin. Only 10% of acne scars are hypertrophic. Dermatologists further subdivide atrophic scars, which are more common, into the following types:
Rolling Scars: Rolling scars are broad depressions with rounded margins and a diameter ranging from 3 to 5mm.
Boxcar Scars: These deep scars with sharp U-shaped indentations vary in width between 1.5 and 4mm.
Ice pick Scars: They resemble the ice pick tools with sharp margins and narrow tips going deep into the skin. These vertical scars are one of the more challenging ones to treat.
What Treatment Options Are Available at Oliva's Kochi Clinic?
By now, you must have understood that no single treatment plan works for all types of acne scars. Identifying the type of acne scars and curating a suitable treatment plan is critical for achieving the best results.
Top dermatologists at Oliva Skin & Hair Clinic in Kadavanthra, Kochi, are well-versed in performing advanced non-surgical acne scar treatments. They excel at customising solutions and may prescribe one or a combination of the following based on the diagnosis:
Laser Skin Resurfacing: This advanced USFDA-approved treatment effectively reduces the appearance of the boxcar and rolling scars by stimulating collagen production. In this process, our experienced dermatologists will create controlled micro-injuries in the scarred tissue using the sophisticated fractionated Erbium YAG laser. This scar revision procedure takes less than two hours, and they use a numbing cream to ensure you have a comfortable and pain-free experience.
Micro-needling Radiofrequency (MNRF): Another revolutionary and non-surgical scar correction treatment, MNRF boosts collagen and elastin production for the best scar revision results. Our medical team uses radiofrequency energy to heat the deeper layers of the scars. Additionally, the procedure has a skin tightening effect and significantly improves your skin texture.
Chemical Peels: Our experts prescribe different concentrations of plant-based extracts to exfoliate the damaged layers of the skin and stimulate collagen production, resulting in scar-free skin.
Subcision: Oliva's doctors detach the tethered scars from the deeper tissue to visibly reduce their depth and appearance. This minimally invasive procedure performed by experienced dermatologists using tiny needles helps minimise the appearance of rolling scars.   
TCA Cross Peel: This precise procedure effectively diminishes ice pick scars. Our doctors use different concentrations of trichloroacetic acid (TCA). Using a toothpick, they apply the TCA cross peel, inducing an increase in the collagen levels, thereby reducing the appearance of the scars.
Intralesional Injections: These are specialised corticosteroid injections that help flatten hypertrophic scars or keloids.
Laser Toning: Using the sophisticated, cutting-edge Q-Switched ND:YAG laser, our dermatologists work to minimise post-inflammatory hyperpigmentation and help you achieve an even skin tone.
What to Expect During This Treatment?
If you enroll for the best acne scar treatment in Kochi at Oliva, you can expect the following steps that are part of our world-class service protocol:
A private, in-depth consultation with one of the top dermatologists in Kochi.
Enjoy a detailed and appropriate diagnosis. Your doctor at Oliva may perform a DermaScan to determine your skin health and the scar type and severity.
You will then receive a custom-made treatment plan that includes a skincare regimen, one or a combination of Oliva's multiple advanced dermatological solutions, and the minimum number of sessions you need to achieve the desired results.
A patch test to ensure there are no side effects.
Our medical team will provide pre-care guidance to help prepare your skin for the aesthetic procedure and optimise the results.
The treatment sessions at planned intervals will take place.
Our doctors extend post-care support to help achieve long-lasting satisfaction and rule out side effects.
Why Choose Oliva Clinic in Kochi?
Oliva Clinic is in the heart of the action at Kadavanthara, in the commercial capital of Kerala, Kochi. It is the best clinic for acne scar treatment in Kochi, with the best dermatologists near you. Check out the top reasons to choose Oliva.
It is the leading chain of skin and hair clinics with over 100+ experienced dermatologists. Each of our doctors undergoes vigorous training in specialised acne scar treatment procedures using top-notch technologies. Some of the leading dermatologists that are part of Team Oliva in Kochi include:
Oliva is home to the most advanced USFDA-approved iPixel laser and Secret RF technologies for acne scar correction.
We offer custom-made and cost-effective treatments that provide long-lasting results with little or no downtime.
More than 3,00,000 happy clients rate us at 91% on the satisfaction index, and we have a proven track record of completing more than 70,000 acne scar treatments so far.
The Times of India has awarded Oliva the No.1 skin and hair care clinic for four years in a row.
For a one-on-one consultation with our expert dermatologists or more details about acne scar removal treatment in Kochi, you can walk into our world-class Oliva Skin & Hair Clinic at Kadavanthra. You can also fill out the 🔗Book An Appointment form, and our customer care team will reach out to you and help schedule your visit at your preferred time. Alternatively, you can also call us on our toll-free number 📞1800-103-3893.
To connect with the top dermatologists in Kochi at Oliva Skin & Hair Clinic at Kadavanthra, Kochi, you can find us at:
First Floor, Zodiac Square,
Sahodaran Ayyappan Road, Above Titan Eye,
Kadavanthra, Kochi, Kerala – 682020
Remember, not all acne scars are alike, and it is absolutely necessary to consult an expert who can identify their type and severity and customise a treatment plan. Also, make sure you visit a dermatologist at the earliest to treat the scars and regain your flawless, blemish-free skin. Your safest choice in Kadavanthra is Oliva Skin & Hair Clinic, so go ahead and book your appointment today!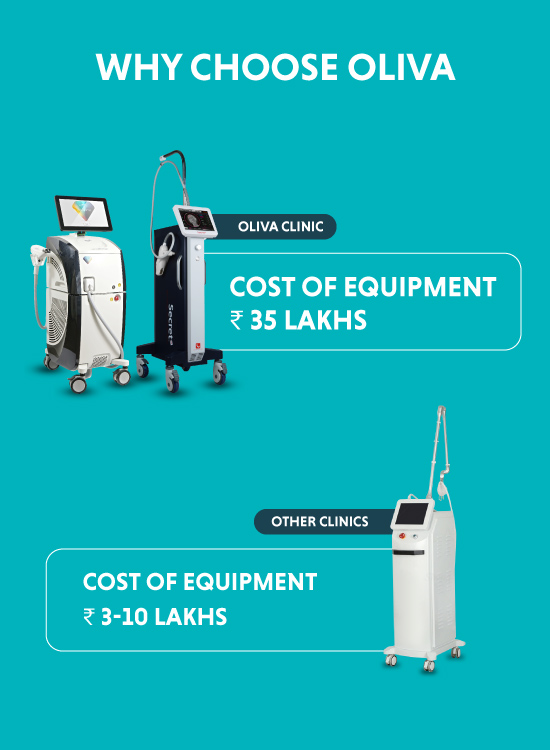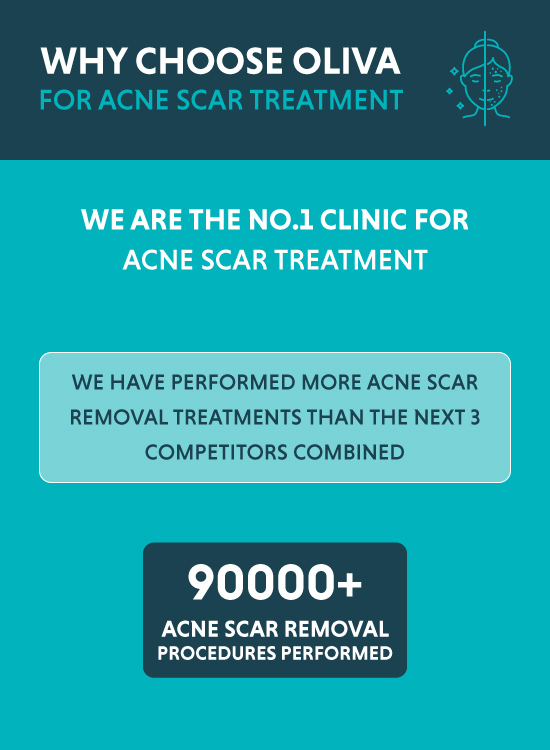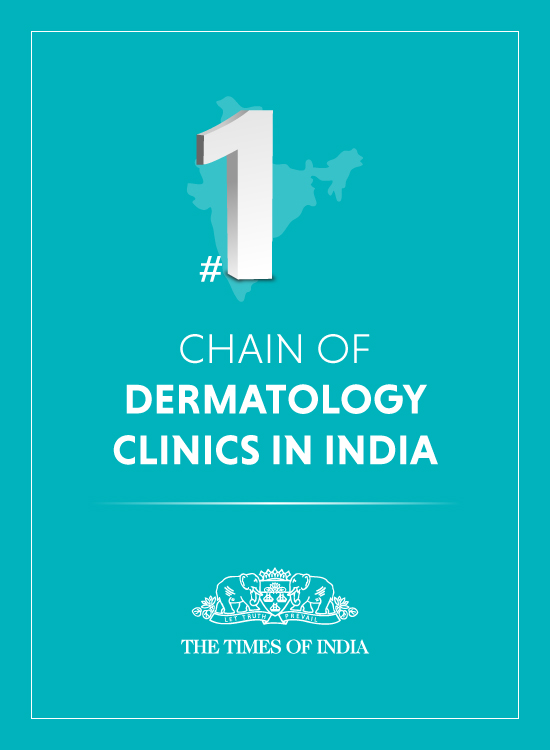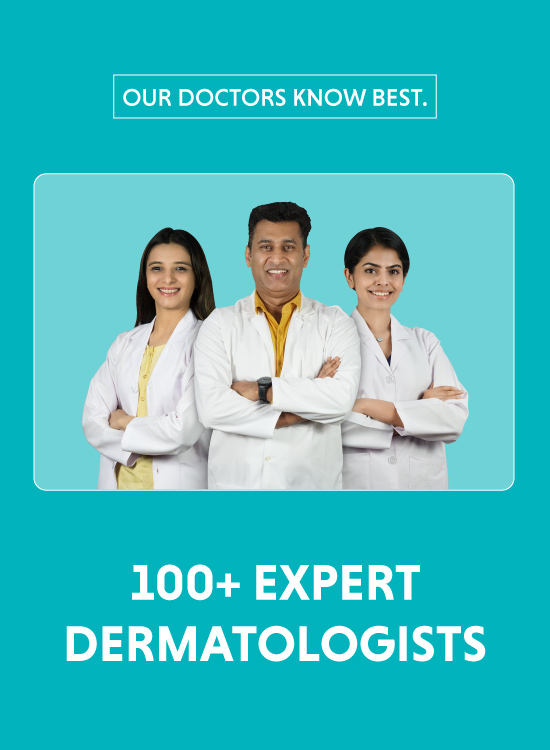 Acne Scar Removal Procedure Explained By A Top Dermatologist
Watch our expert dermatologist talk about advanced acne scar treatments available at the Oliva Skin & Hair Clinic in Kadavanthra, Kochi.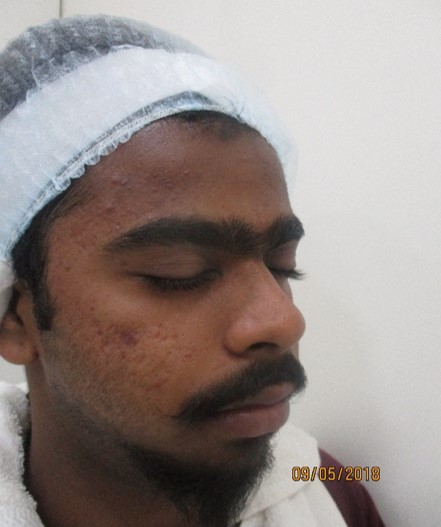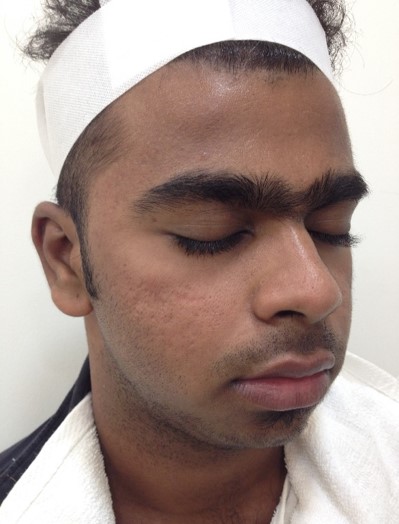 *Images are from real clients, and results can be subjective
Before & After Results Of Acne Scar Treatment
You will notice a visible reduction in scars and improvement in your skin texture after completing the recommended sessions. Check out client before and after images to appreciate the unmatched results of acne scar treatment at Oliva.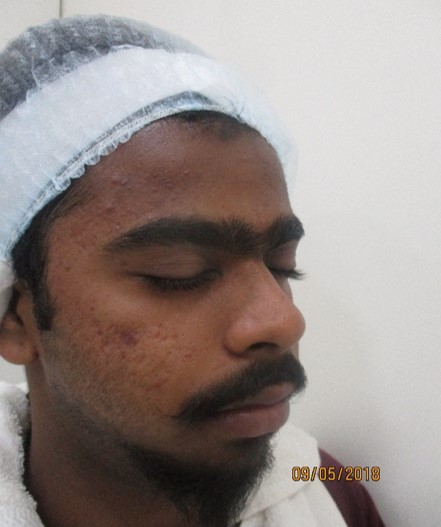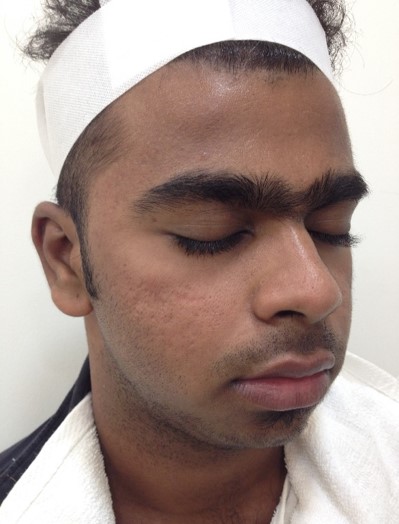 Treatment results may vary from person to person