Laser Hair Removal In Kochi
Unwanted hair growth is a common concern for both men and women. Conventional hair removal methods like waxing and shaving provide quick but short-lived results with a high risk of side effects such as pain, inflammation, redness, bruises, ingrowth, and allergic reactions. A much advanced, pain-free and safer alternative is Laser Hair Removal (LHR), which gives long-lasting results.
Oliva Skin & Hair Clinic located in Kadavanthra, Kochi has the most qualified and experienced dermatologists performing LHR.
Find out everything about LHR treatment at Oliva Skin & Hair Clinic here.
How Does Laser Treatment Work For Hair Removal?
LHR treatment involves using a concentrated light beam to destroy stem cells in the hair follicles. You will see a permanent reduction in hair growth and density over time due to thermolysis, where the laser's light energy converts into heat energy and destroys the unwanted hair follicles.
You will need multiple sessions to achieve hair-free skin and your dermatologist will determine the exact number of sessions for you. It varies for every individual based on the unique skin tone, hair type and thickness, chosen body area, and hormonal status that may be contributing to your excess hair growth.
Take a look at this video of LHR procedure at Oliva Skin & Hair Clinic:
What Laser Hair Removal Packages Are Available In Kochi?
Skin clinics offer different laser hair removal packages based on client needs such as:
Note: Apart from this, we also customise Laser Hair Removal packages as per our clients' unique requirements.
Benefits Of Laser Hair Removal Treatment
Compared to conventional hair removal methods like waxing, threading or shaving, LHR has several significant benefits:
Offers permanent reduction in unwanted hair growth and density.
A safe and precise method that ensures no damage to your surrounding skin.
Suitable for all Indian skin tones, hair types and is effective on all body areas.
A quick, pain-free and comfortable process with no major side effects or downtime.
A lucrative hair removal option with long-lasting results.
What Does Laser Hair Removal Procedure At Oliva Include?
Top dermatologists at Oliva Skin & Hair Clinic in Kochi perform LHR in a safe and sterile environment, following strict protocols at par with global standards. Before customising a treatment plan, our dermatologist will analyse your skin health, hair type and hormonal status to understand the root cause of your unwanted hair growth.
Following this, you will receive a specialised treatment plan that includes the number of sessions and pre and post-care instructions.
Pre-care Guidance From The Medical Team Includes:
No shaving, waxing or plucking out hair in the target area to ensure that the hair roots remain intact before the procedure.
A patch test to re-confirm the safety and effectiveness of the laser on your skin tone, hair type and body area. The doctor will also determine the laser fluency at this time.
Here is the step-by-step process of the LHR procedure:    
Our therapist will shave the target area and apply a cooling gel.
While the dermatologist will customise the parameters on the versatile, USFDA-approved Soprano Ice laser machine for your skin tone and hair type, the therapist will divide the target area into sections. This ensures that the procedure is precise and does not harm the surrounding skin.
The doctor will then use the handheld device to eliminate unwanted hair follicles.
As the final step, the therapist will apply a cold compress to reduce any discomfort or redness you may experience.
Post-care support:
Apply sunscreen and avoid direct exposure.
Maintenance sessions, if necessary.
What Kind Of Results Can You Expect After LHR?
You will notice a remarkable reduction in your hair growth and density and 91% of our clients have vouched for this. However, you must complete the recommended number of sessions for the best results while following pre and post-care instructions. It is crucial to maintain a hormonal balance if that is the root cause of your excessive hair growth and enjoy optimal benefits.
Why Choose Oliva Clinic In Kochi For Laser Hair Removal?
Oliva has more than a 100+ qualified dermatologists employing their expertise to customise LHR treatment plans assuring 100% client safety and comfort.
Expert dermatologists in Oliva's Kochi clinic include:
Our dermatologists have so far performed more than 65,000 LHR procedures successfully with a remarkable 91% satisfaction rate among our clients.
The session is a quick, lunchtime procedure with no downtime.
Oliva's ultra-modern clinic in Kadavanthra, Kochi, like the rest of our 23 clinics across the country, is equipped with the most advanced USFDA-approved Soprano ICE laser machine.
We have established ourselves as the leader in the industry in the last 12 years serving more than 3,00,000 happy clients.
The Times of India has also ranked us as the No.1 skin and hair clinic for four consecutive years, further attesting our credibility.
How To Get Started with Oliva
You can call us at 📞1800-103-3893 or 🔗Book An Appointment online with any of our expert dermatologists in Oliva Skin & Hair Clinic, Kadavanthra, Kochi, for LHR. Our location is easily accessible.
To connect with the top dermatologists in Kochi at Oliva Skin & Hair Clinic at Kadavanthra, Kochi, you can find us at:
First Floor, Zodiac Square,
Sahodaran Ayyappan Road, above Titan Eye,
Kadavanthra, Kochi, Kerala – 682020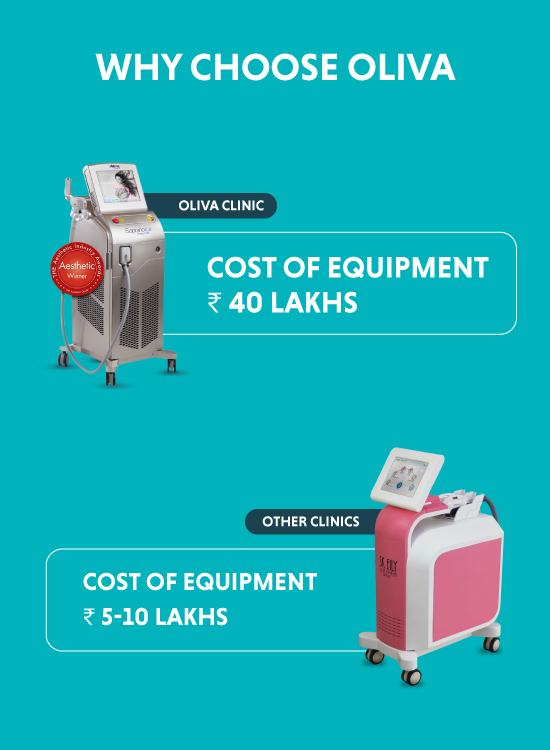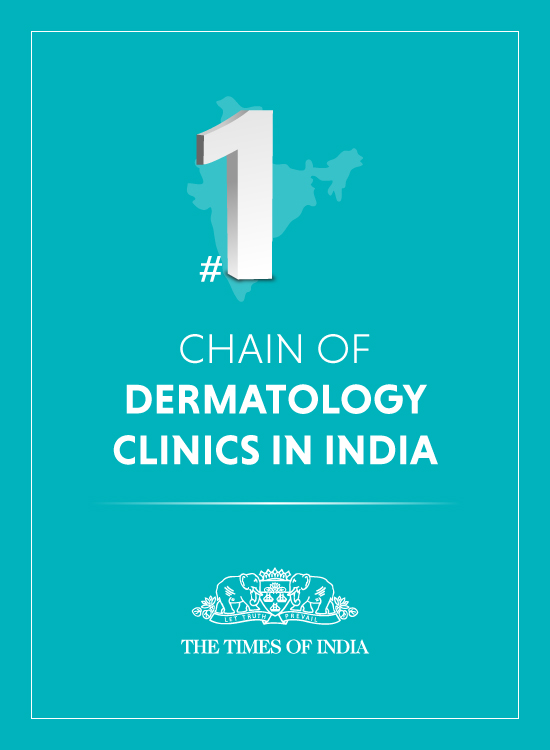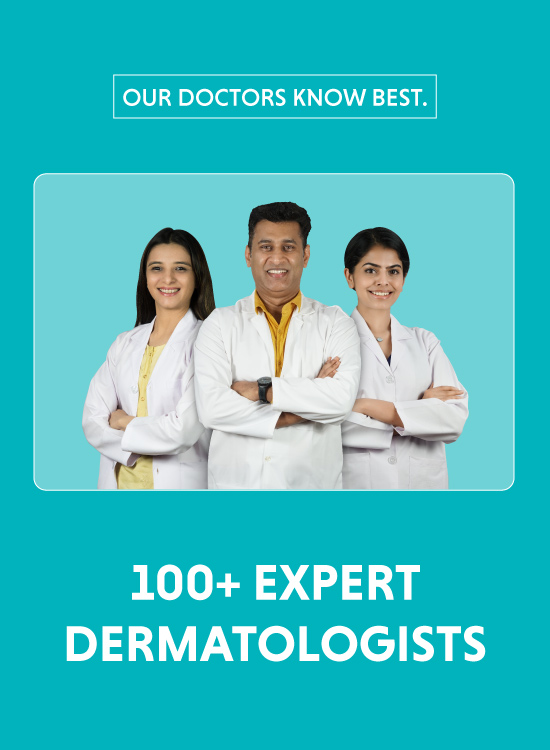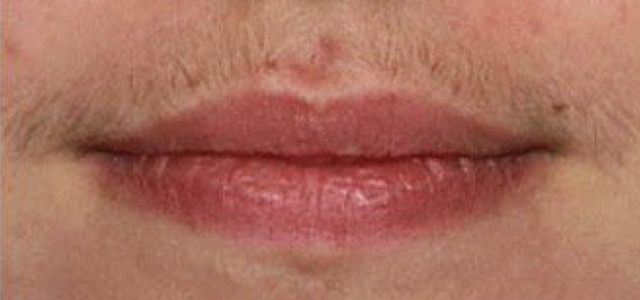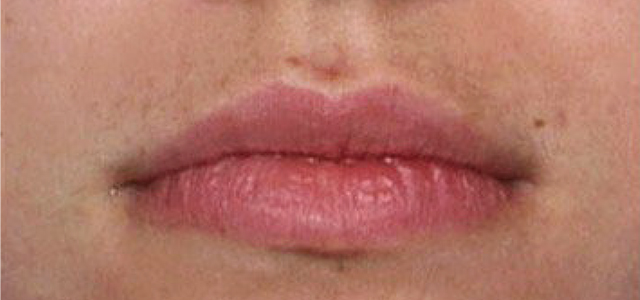 *Images are from real clients, and results can be subjective
Before & After Results Of Laser Hair Removal Treatment
Check out our Before & After images to appreciate the outstanding results of our world-class LHR services.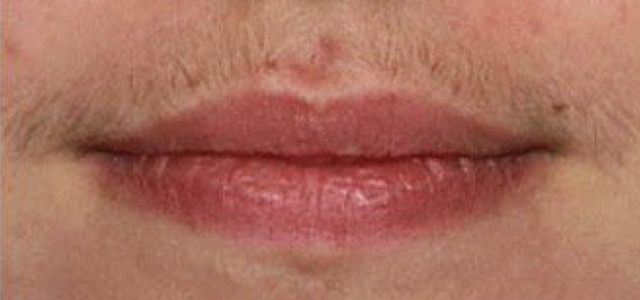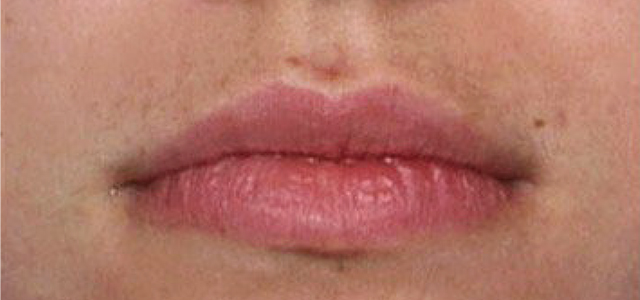 Treatment results may vary from person to person
FREQUENTLY ASKED QUESTIONS