Acne Treatment In Pune
Acne or pimples are a significant cause of aesthetic concern as they adversely affect your skin texture, tone and appearance. They occur due to excess oil production and a build-up of dirt, dead cells and bacteria that cause clogging of pores. Seeking timely customised acne treatment based on the root cause and severity of your skin condition from the best dermatologists at a reputed skin clinic near you is critical to minimise recurrence and acne scars.
Here is all you need to know about the best acne treatment in Pune performed by top dermatologists.
Pimples or acne vulgaris is a form of skin inflammation due to overactive oil glands that cause the clogging of pores. It is a skin disorder affecting both men and women in the 15-40 age group. Pimples can appear anywhere on your body but more commonly occur in the following areas:
Face, especially T-zone (forehead, nose and chin), cheeks and jawline
The upper part of the neck
Chest
Back
Shoulders
Upper arms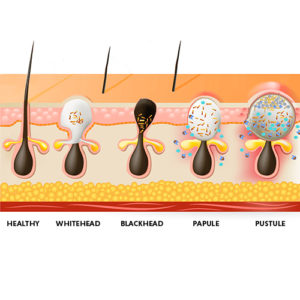 The primary internal cause of acne or pimples is hormonal changes associated with puberty, menstruation, pregnancy and menopause and hormonal disorders like PCOS and insulin resistance. Genetic propensity is a significant factor that increases your risk of acne manifold. Apart from this, several external factors can also trigger pimples.
What Are The Triggers That Can Make Acne Worse?
Here are some other causes of acne:
Poor lifestyle and high-stress levels.
Reaction to tablets containing androgen, lithium, DHEA and corticosteroids.
Unhealthy food habits, like consuming sugary drinks and oily foods regularly.
Using chemical-based cosmetics and unsuitable skincare products for your skin type.
Why Should You Choose Oliva Clinics, Pune?
Oliva has emerged as the most trusted chain of skin and hair clinics across the country, including Pune, providing advanced, scientifically-backed safe and effective treatments. Over the last 13 years, we have become synonymous with unmatched medical expertise as our robust team of 95+ experienced dermatologists maintained an exceptional success rate by performing more than 80,000 acne treatments. We have a loyal base of 3,00,000+ customers who gave us an unprecedented 91% satisfaction rating for our world-class services and unparalleled quality of care.
Here are the top reasons why Oliva is the No 1 clinic for acne treatment in Pune:
Top Dermatologists Available At Strategically-Located Clinics: In Pune, Oliva has two clinics with modern amenities at posh locations like Kalyani Nagar and Shivaji Nagar. If you are looking for the best dermatologists near you, don't worry; each of our Pune clinics has an experienced medical team that is result-oriented and follows stringent protocols prioritising client care, safety and satisfaction.Our top-rated dermatologists specialising in advanced acne treatment procedures include:
Holistic Approach And Customised Solutions: Our expert dermatologists carefully curate treatment plans unique for your acne and skin type after a holistic analysis of several factors that are critical to skin health, including the cause of acne, family history, medical records, hormonal status, lifestyle and dietary habits and severity of concern and affected area. This inside-out approach helps in effective acne management, preventing future scarring. They can successfully treat grades I-IV of mild, moderate and severe acne that appear as whiteheads, blackheads, pustules, papules, nodules and cysts.
Advanced Medico-Aesthetic USFDA-Approved Treatments: Our clinics at Kalyani Nagar and Shivaji Nagar are well-connected and match global standards in terms of infrastructure and cutting-edge USFDA-approved technology. All our qualified experts undergo rigorous training to perform advanced medico-aesthetic treatments using highly-evolved technology to deliver visible results.
What Treatment Options Are Available at Oliva's Pune Clinics?
Doctors at Oliva's Pune clinics are knowledgeable in choosing diverse treatment options to treat different grades of acne and customising them to suit your skin type, its needs and the severity of your skin condition.
They may select one or multiple treatments from the following:
A customised skincare regimen and dietary advice.
Oral and topical medications may include antibiotics, isotretinoin and hormonal therapy based on the cause and severity of your acne.
Specially formulated chemical peels to exfoliate your skin, minimise mild to moderate acne and improve your skin texture.
Comedone extraction using specialised tools under sterile conditions following stringent protocols.
Intralesional injections reduce pain and severe inflammation related to nodular and cystic acne, reducing the risk of scarring.
Laser toning is an adjunct treatment after minimising active acne. It improves skin tone and fades pimple spots due to post-inflammatory hyperpigmentation.
It is best to visit your nearest Oliva clinic in Pune as soon as you notice any signs of pimples. Addressing acne in the early stages aids the treatment process, enhances the results and prevents the formation of scars.
What's The Pimple Treatment Procedure At Oliva?
Here are the steps you can expect if you visit Oliva Skin &/ Hair Clinic in Pune for acne treatment:
Every client has a comprehensive consultation process with the dermatologist so that the latter can ascertain the type, grade and severity of acne and diagnose the cause to treat your pimples effectively.
Then your dermatologist will customise your treatment plan by deciding the suitable modality and number of sessions you need based on your skin type, affected area, cause, grade and severity of acne.
Your medical expert at Oliva may share pre-care tips for skin prep up before she starts the advanced medico-aesthetic acne treatment.
The treatment session will take place at planned intervals.
Following the treatment, you will receive post-care advice and may need follow-up sessions to prolong the results while you flaunt healthy and clear skin!
Call us on 📞1800-103-3893 for an appointment at any of our state-of-the-art clinics in Pune. You can also 🔗Book An Appointment online from our website. Our representative will call you back at the earliest.
Get scientifically-backed, long-lasting solutions for acne in Pune at Oliva Skin & Hair Clinic located in Kalyani Nagar and Shivaji Nagar to find world-class facilities, an experienced team of dermatologists, USFDA-approved treatments and the best results all under one roof!
Consulting an experienced dermatologist as early as possible is the most effective way to treat your acne, prevent it from worsening and reduce the risk of scarring and marks. If you are worried about stubborn and painful acne, visit your nearest Oliva Skin & Hair Clinic in Pune and get the best treatment you deserve to regain clear and glowing skin. So don't delay further. Book an appointment at Oliva today!
Watch this video to learn about the advanced treatment options available at Oliva based on your unique skin needs and type, grade and severity of acne.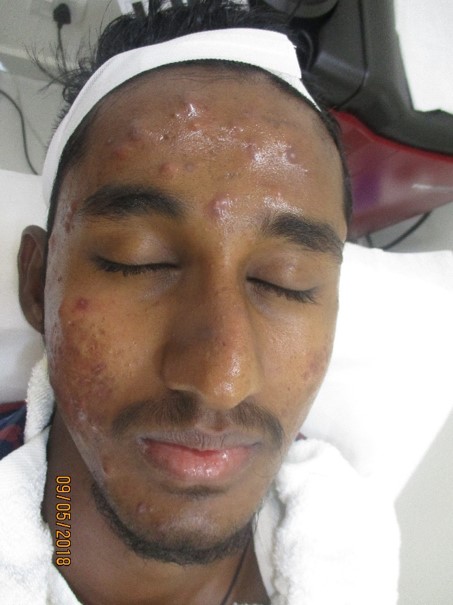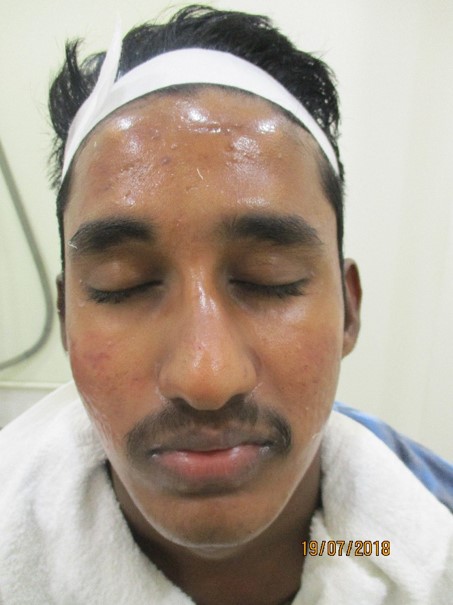 *Images are from real clients, and results can be subjective
Before & After Results Of Acne Treatment
Here are images of real clients who opted for acne treatment at Oliva.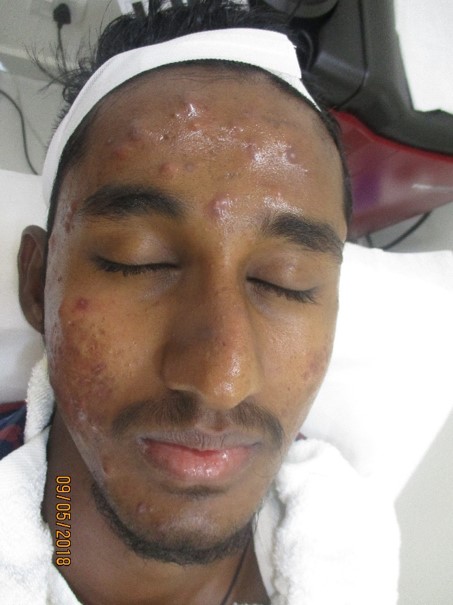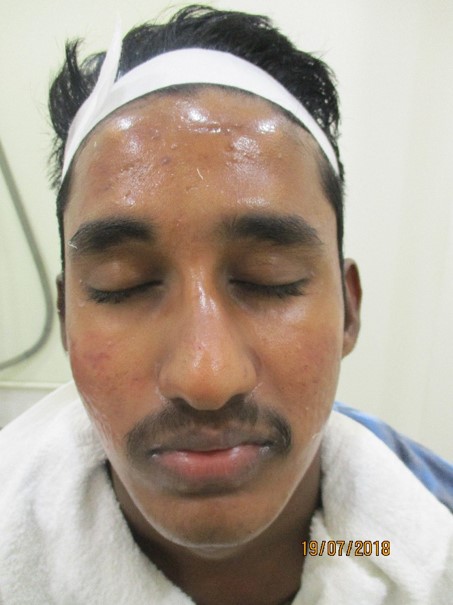 Treatment results may vary from person to person