Laser Treatment For Skin Lightening In Pune
Dark spots, pigmentation and tan can make your face look dull. A patchy skin tone can make you look aged beyond your years. But do not worry. The advanced Skin Lightening treatments at Oliva Skin & Hair Clinic in Pune performed by top dermatologists using advanced USFDA-approved technologies can help restore your lost glow.
Keep reading to find out more about the procedure details, the technology used, before and after results and more.
Advanced Skin Lightening Treatments Available At Oliva's Pune Clinics
Skin lightening treatments at Oliva's Shivaji Nagar and Kalyani Nagar clinics are customised to every individual's unique skin needs. Our doctors employ a 360-degree approach to diagnose the type and severity of your skin concern, ranging from age spots, dark spots, blemishes, suntan or acne-induced pigmentation and curate a customised treatment plan selecting the suitable modalities as singular or combination procedures and decide the minimal number of sessions you need to achieve the best results.
Laser Toning: Our doctors perform this USFDA-approved laser treatment for skin lightening in Pune using the revolutionary Q-switched Nd:YAG technology. They use a sophisticated laser to target the accumulated melanin in the deeper layers and break it down into debris. The skin's immune system eliminates it gradually to reveal a flawless, bright, radiant complexion. This treatment is highly effective for minimising deeper discolouration as topical products remain ineffective in reducing them and providing long-lasting results. On average, our dermatologists prescribe 6-8 laser toning sessions at monthly intervals though this number may vary based on the type, severity and cause of the hyperpigmentation.
Chemical Peels: Oliva's top dermatologists recommend specially-formulated chemical peels as a Skin Lightening treatment option. These plant-based natural acids of varying concentrations effectively treat scars, blemishes, suntan, and dullness. Unlike in salons, our doctors will study your skin type, target area and the severity of concern and customise your chemical peel treatment either as a standalone procedure or in combination with other modalities and accordingly decide the number of sessions you need to achieve an even skin tone. The peels gently exfoliate the damaged tissue and eliminate the build-up of dirt, dead skin cells and melanin deposits, resulting in visibly glowing and healthy skin.
What To Expect During This Treatment?
If your skin is dull, discoloured, or tanned, you will notice a visible improvement in your skin tone after a few sessions of advanced skin lightening treatment at Oliva.
Here is what you can expect when you sign up for the treatment at Oliva Skin & Hair Clinic, Pune:
An in-depth consultation with a top dermatologist who will diagnose the cause, type and severity of your skin concern. He/she will analyse your skin type and health before customising a treatment plan.
This plan can be a standalone or a combination of the treatments mentioned above and will mention the number of sessions you may need. It will also include a skincare routine suitable for you.
The medical team will guide you to prep your skin for advanced aesthetic treatment to achieve the best results.
The quick procedure with zero downtime will take place at the scheduled intervals.
Post-care support and follow-up sessions will optimise satisfaction and minimise side effects.
Benefits Of Skin Lightening Treatments
Skin Lightening treatments at Oliva Skin & Hair Clinic in Pune are one-of-a-kind offering unmatched benefits that include:
Laser Toning:
Minimises deep pigmentation deposits.
Ensures a visible improvement in your skin tone with every session.
Pain-free, quick and comfortable sessions without any side effects and no downtime.
Chemical Peels:
Minimises suntan, patchy complexion, blemishes and dark spots.
Custom-made for all skin types, body areas and severity of the condition.
Improves the tone and texture of the skin visibly.  
Oliva has emerged as the advanced skin and hair care service industry leader. Our strategically-located clinics in Pune are easily accessible.
Here are the top reasons you should walk into our clinics in Shivaji Nagar and Kalyani Nagar for your skin-lightening treatment:
Over 3,00,000 happy clients rate us an overwhelming 91% on the satisfaction scale.
Our 100+ dermatologists across 23 state-of-the-art clinics are rigorously-trained to provide customised solutions for diverse skin concerns. Our leading team of dermatologists in Pune include:
Oliva Skin & Hair Clinic, Kalyani Nagar
Oliva Skin & Hair Clinic, Shivaji Nagar
Oliva's medical team has an outstanding track record of completing more than 50,000 skin-lightening procedures so far.
We use the most advanced USFDA-approved technologies for our non-surgical skin lightening treatments.
Our procedures are protocol-driven, and our dermatologists perform them with utmost care as client safety is our highest priority.
All our treatments are safe and effective with little to no downtime as we provide extensive pre- and post-care support.
Proud winner of the Times of India award for the no 1 skin and hair clinic for four consecutive years.
To enjoy a one-on-one consultation with our expert dermatologists at Oliva Skin & Hair Clinic for advanced skin lightening treatments in Pune, you can walk into any of our world-class facilities at Kalyani Nagar and Shivaji Nagar. You can also fill up the 🔗Book An Appointment form, and our customer care team will schedule an appointment at your convenient time and location. Alternatively, you can call us on our toll-free number 📞1800-103-3893 to learn more about suitable skin-lightening treatment options.
Skin lightening treatments at Oliva Skin & Hair Clinic are highly effective and safe for treating a patchy complexion, tan, dark spots and dull skin. Top dermatologists perform these treatments in a safe and controlled environment to ensure long-lasting results. Book an appointment with our dermatologists today to avail the best skin-lightening treatment in Pune.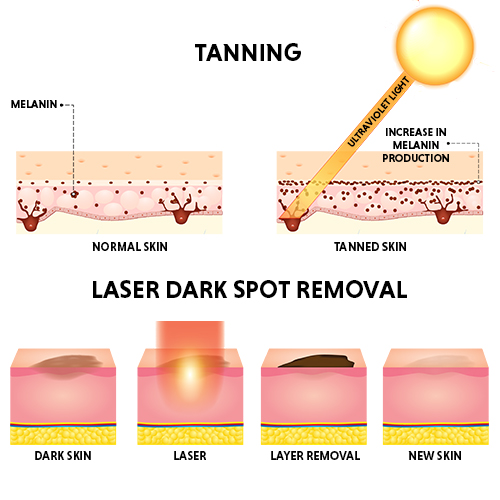 Skin Lightening Treatment Procedure Explained By Dermatologist
Before opting for Skin Lightening Treatment at Oliva's world-class clinics in Pune's Shivaji Nagar and Kalyani Nagar, you can check out this video by our doctor. It gives you information about all our customised skin lightening treatment procedures and how they painlessly and effectively minimise discolouration and help your skin regain its youthful radiance.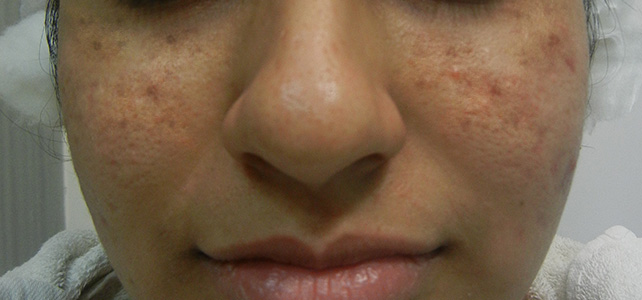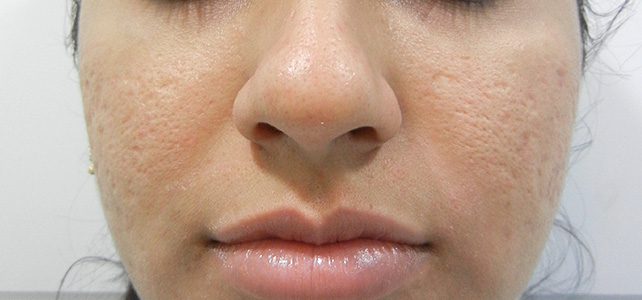 *Images are from real clients, and results can be subjective
Before & After Results Of Skin Lightening Treatment
Look at the visible effects of our skin lightening treatments by checking out the before and after client images!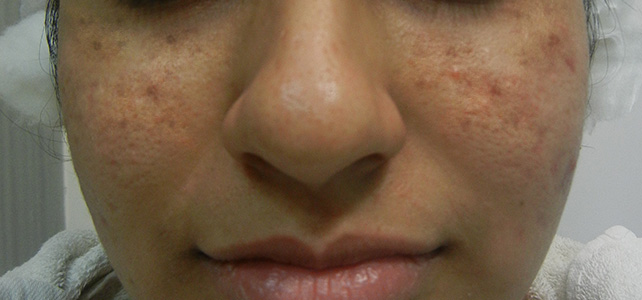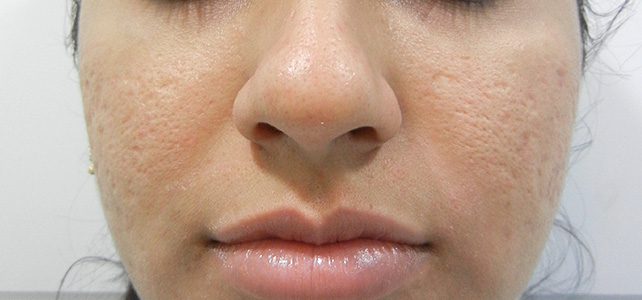 Treatment results may vary from person to person
FREQUENTLY ASKED QUESTIONS