Hair Transplantation
Hair loss causing thinning of hair or baldness is a common problem for men and women alike. While in some, the hair loss treatments are effective at early detection of the problem, there are certain cases which are quite severe where these treatments are of trivial use.
Depending on the recession of hair line from front backwards (Norwood Hamilton grading of baldness) in males, third to fifth stage of baldness and for females in second or third (Ludwig's grading)stages of baldness, Hair Transplantation is the most appropriate form of treatment.
Oliva brings you a reason to smile as you would be in safe hands with its experienced, qualified, and accredited hair transplantation team.
Hair transplantation is relocationof hair from the back and sidesof the scalp to the thinning orbalding areas.
It is a simple outpatient surgerydone under local anesthesia whichensures naturally growingtransplanted hair.
Human hair grows in tiny clusters(two to many) called follicular units.These are pivotal in hair transplantation.
FUT (Follicular Unit Transplantation)In this process, a strip of skin with hair is removed from the donor site (back & sides of the scalp) and it is then divided micro-surgically. Follicles are then separated from the donor strip carefully. Once that is done, the grafts are inserted into the pre-cut mini and micro-slits at the recipient area of the scalp.This is one process where large number of grafts (approximately 4000) can be inserted in a single session. The survival rate of the transplanted grafts is high and there is minimal wastage. The hair density is greater and this is a worldwide accepted procedure. Above all, this is a swift process and doesn't consume much time.
FUE (Follicular Unit Extraction)This is more suitable for small requirement of graft insertion (around 800-1200) and is effective in tight scalps. Here, individual follicular units are extracted and inserted in the recipient thinned out areas. There are no sutures or scars involved post this process though it takes time. But on the brighter side, it heals quickly and the process is less invasive causing very less pain.
Oliva has emerged as the leader in HairTransplant technology catering todifferent forms of hair loss problems.The ability to come up with theapt solutions has made us anextremely popular choice among all.
We are accredited by esteemedentities such as ABHRS, AssociationOf Plastic Surgeons of India,AAHRS, and others.
Our team comprises of 12technicians who are dedicatedexclusively for hair transplantation.
Entire team of doctors andtechnicians are trained in Europe atone of the best institutes in the world.
Oliva has the best infrastructurecomprising of state-of-the-art theatersequipped with latest LED lightsfrom Germany (imported LED lightsemit very little heat thereby increasinggraft survival) which helps in givingvery good results.
We use the latest version ofMeiji microscopes imported from Japan.
We have an internal sterilizationunit where the procedure is done inutmost hygienic conditions withthorough aseptic precautions.
Oliva believes in giving the bestand comfortable experience to its clients.The amenities are world class withwi-fi facility, satellite television, andlunch during procedure.
Oliva has become the sought afterdestination for many because it offersa safe and caring environmentwith personalized attention and respectfor privacy.
The art of creating a natural hairlinecan be mastered only by years ofexperience and expertise.Oliva is known for creating naturallooking hairlines.
Last but not the least, Olivabelieves in delivering the best possibleresults without compromising thequality and safety of the client.
The effectiveness of Olive's Hair Free Gentle Touch Laser treatment can be seen in just 6 sessions with upto 90% hair reduction.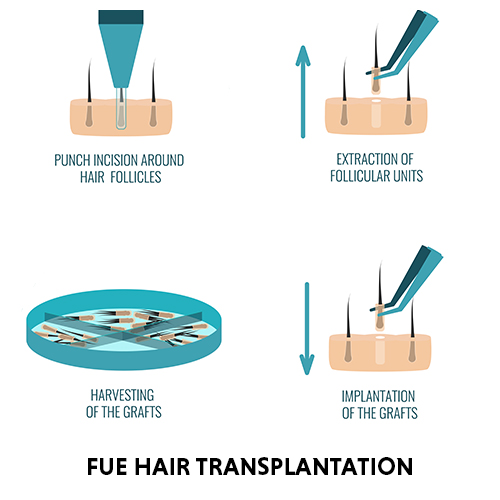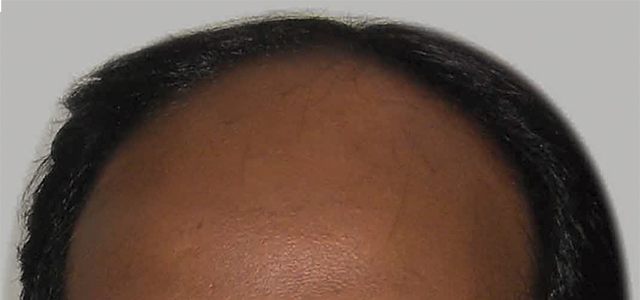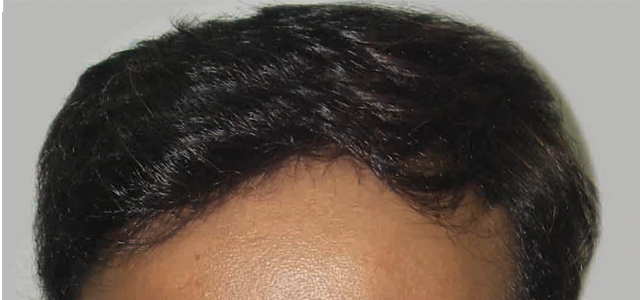 *Images are from real clients, and results can be subjective
Before & After Results Of Hair Transplantation
Photos Of Actual Clients
Check out the real images of our clients before and after the sessions of hair transplant at Oliva.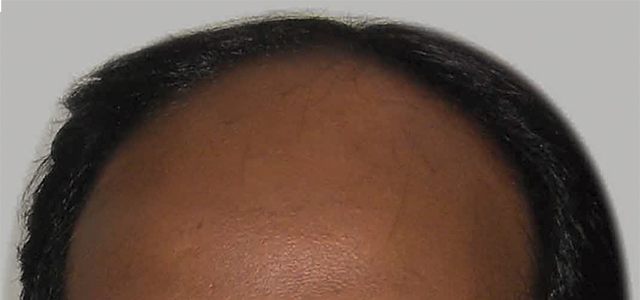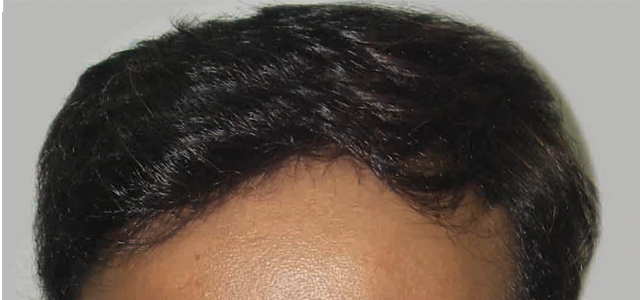 Treatment results may vary from person to person
Client Reviews
Read below what our esteemed clients have to say about us and what makes us the premier provider of skin and hair care services.
Free from pimples
I went on peeling process after 3 sessions my skin is much better ,and their service is very gud .thank you Oliva 😊
Reviewed us for : Pimple Treatment
Vijayalakshmi Srinivasan
Excellent result
Oliva had made my skin beautiful but again because of this covid 19 i suffered a 3 rd degree infection on my skin. Continuous wearing ppe it's completely destroyed my skin(full of acne/skin breakout) but after getting treatment from Oliva again I am getting back my beautiful skin. Thank u soooooo much for making me beautiful again. Thank u so much. 100%satisfied..thank u once again.
Reviewed us for : Pimple Treatment
Lakhi Murmu
Pimples
It was nice pleasure and good meet up with Olivia doctor and staff and treatment was osm and took gently care of me and my pimples.
Reviewed us for : Pimple Treatment
Ganesh Choudhary
acne treatment
Done with my acne treatment at Oliva and my skin feels great. The clinic's environment was very comfortable and the cost was very much affordable.
Reviewed us for : Acne Scar Treatment
jhimili mukherjee
Dr. Swetha Gowda
I always had clear skin for over a decades and but my 2nd pregnancy left my face with melasma/chloasma which caused a layer of blotchy, brown, patches of skin on my cheeks & nose. not to mention I did visit best of the Skin clinics in Bangalore & spent a good amount of time, effort & money but all in vein. After 2 years I had literally given up & that's when I met Dr Swetha Gowda @ Oliva Clinic, Indiranagar who is a cosmetic physician. She described the possible reasons and cure of the ailment. She gave enough time...
D
Reviewed us for : Pigmentation treatment
Divvya Shettyy
Damn good for skin
I had suffering from acne scars when i was feeling bad of those then i start searching for skin care clinic then i come to know about oliva which provides services over my expectations after treatment of 4 months i come to know results its really good . All the credit is of my doctor supraja madam she is very cool to answer any thing and suggest with patience and listen to your feeling . And administration services are absolutely good they are very informative. Simply good clinic for good skin just u should keep trust in them that's it.
Reviewed us for : Acne Scar Treatment
Saiteja Addagada
Removal of my permanent tattoo
When I was in Bangalore some 6 years back I had one tattoo in my upper arm. Years later I feel bad about it and started to think about removal so I searched on net and found Oliva Skin Clinic . I went to Alwarpet branch and met the front office desk headed by Mr Karthik. He explained about the removal program after seeing the Dermotologist and started the session on that day itself.  First let me tell you about the oliva skin clinic. They are near hygienic and professional team right from front office and clinical assistants. I had...
Reviewed us for : Tattoo Removal
Ram Neelakantan
Pimple treatment
I went for Pimple treatment to Oliva Alwarpet and now my pimple are totally stopped and doctor Meenkashi is very patience in listening to my skin problem. I am very satisfied with doctor Meenakshi and results are good. Thanks doctor and staff at Oliva.
Reviewed us for : Pimple Treatment
Raj ee
PRP
I came to know about this clinic through one of friend who used to be completely bald and after this PRP treatment he gained his 40% percentage of his hair. I am also giving it a try after 6 sessions, I am seeing good improvement. This treatment works way better than V-Care or Dr Batra's clinic
Reviewed us for : Best PRP Hair Treatment in Chennai
Shankara Narayanan
Why Oliva
Experienced in-house team of
Certified Dermatologists

Comprehensive one-to-one
consultation with the doctor

Advanced US-FDA approved
equipment

Well trained and certified
therapists

Served 2,50,000 happy customers
and counting

Stringent guidelines and set
protocols for better service efficacy
Frequently Asked Questions on Hair Transplantation
PRP treatment is suggested when baldness in men and women is at an early stage whereas Hair Transplantation is advised only when the baldness quotient is extreme.
Yes, this is the only known solution for bringing back a hairline and lost hair.
A common side effect is a hemorrhage which is noticed during or after the procedure. But this occurs when the surgeon is inexperienced. Oliva doesn't have this issue thanks to the presence of highly experienced dermatologists. There could also be other effects such as thinning of hair, itching, scarring, cysts, swelling, bleeding, pain, and numbness but all these are temporary.
Hair Transplantation Clinics