Botox Injection: Cost, Benefits, Treatment Process, & Results
Skin ageing is a universal concern. However, poor lifestyle habits and high-stress levels can cause premature skin ageing in men and women. Most of us opt for expensive creams and facials to reduce our skin creases. However, the results are dissatisfactory and short-lived. Oliva Skin & Hair Clinic brings you an array of advanced aesthetic treatments that can reverse ageing signs and assure you of visible results. Our leading dermatologists are adept at safely performing anti-ageing treatments like Botox to minimise wrinkles and fine lines and deliver the best results.
Read here about our Botox procedure, expected results, before and after images, benefits and client reviews to make an informed decision.
Botox is a brand name for botulinum toxin, an extract obtained by fermentation of a bacterium called Clostridium botulinum found in the soil. This advanced minimally-invasive skin treatment performed by expert dermatologists involves injecting this extract into the target area to reduce the appearance of facial creases, fine lines and wrinkles.
Botox works by reducing the chemical signals from the nervous system to the target area, thereby decreasing the contractions of facial muscles and relaxing them. This ultimately reduces the visible signs of ageing by softening the overlying skin.
A word of caution, you should undergo Botox treatment at a reputed skin clinic only when performed by a qualified dermatologist who is an expert at using it correctly in small quantities for the best anti-ageing results to avoid complications.
What Areas Of The Face Can Botox Treat?
Leading dermatologists use Botox to treat visible signs of ageing in the following areas:
Forehead
Nose
Around the eyes
Mouth
Chin
Jawline
Neck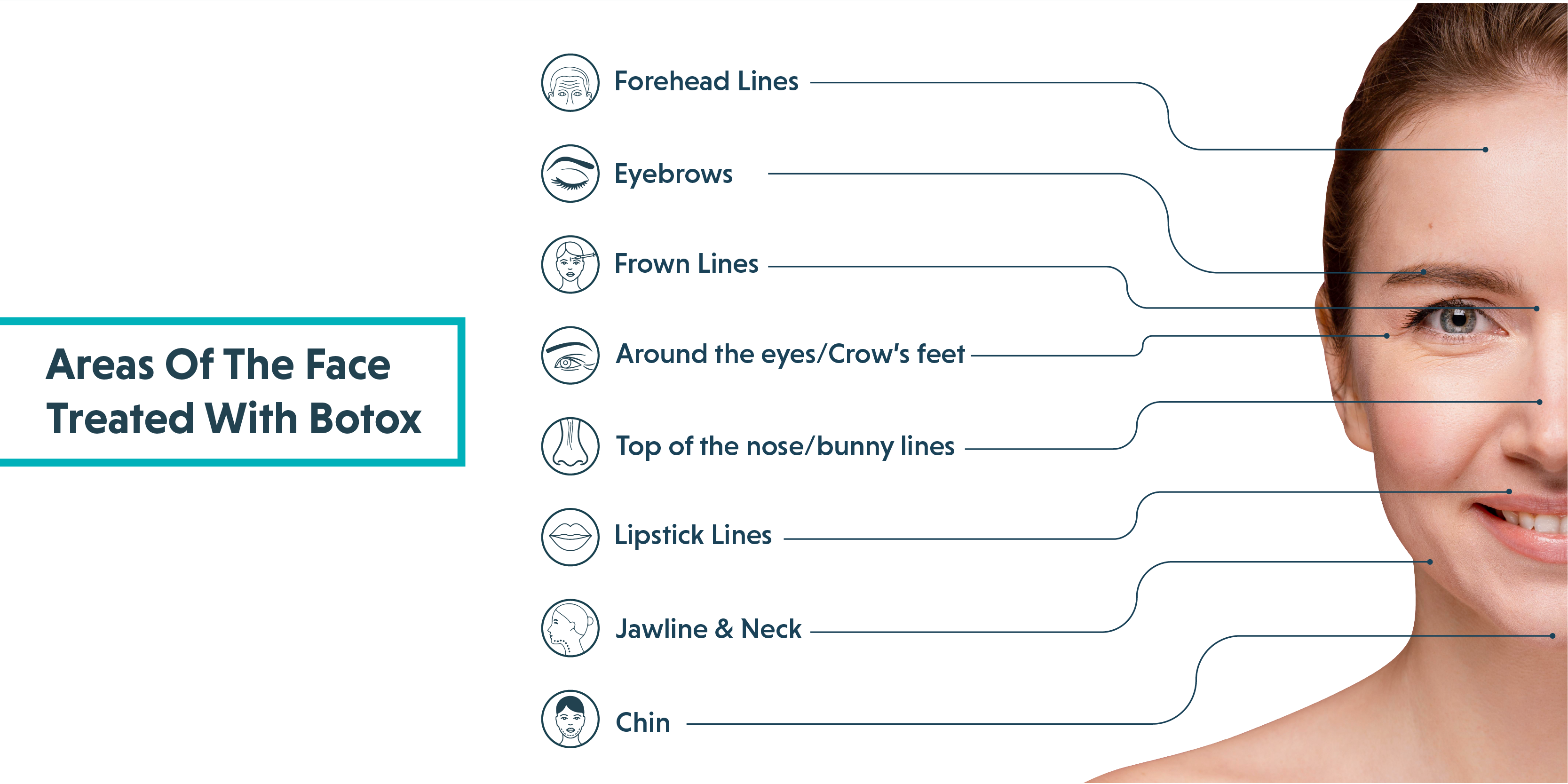 What Aesthetic Concerns Can Dermatologists Treat With Botox?
Dermatologists at Oliva use Botox to minimise facial wrinkles primarily and the below signs of ageing:
Horizontal forehead lines
Vertical frown or Glabellar lines
Fine lines at the outer corners of the eyes or Crow's feet
Horizontal and vertical wrinkles on the bridge of the nose or Bunny lines
Drooping eyebrows (Eyebrow lift)
Sagging skin on the neck and jawline (Nefertiti lift)
Smile lines or mentolabial folds at the corners of the mouth
Cobblestone skin on the chin
What Is The Botox Treatment Procedure At Oliva?
At Oliva, Botox is a customised treatment that our qualified dermatologists perform in a sterile environment adhering to strict protocols at par with global safety standards to minimise the risk of complications. Here are the steps they follow during the treatment process:
Oliva's leading medical experts perform this advanced anti-ageing treatment after conducting a facial assessment to analyse the changes in the skin due to ageing, identify the concern areas and evaluate the severity of wrinkles and lines.
Then they customise the treatment plan, identify the target muscles and decide the number of Botox units you need to achieve optimal results.
Before scheduling the treatment session, our experienced dermatologists try to understand the client's aesthetic concerns and maintain transparency by aligning them with the possible results and duration.
Botox treatment is a lunch-hour procedure at Oliva with virtually zero downtime and no significant side effects. Our experienced doctors use topical anaesthesia to alleviate any discomfort during the session.
After applying topical anaesthesia for an appropriate duration, our trained therapists clean the target area thoroughly.
Then our medical experts dilute the Botox available as a freeze-dried powder with saline before administering the injections into the target muscles through fine needles, causing minimal pain.
You can start noting visible improvement 2-3 days after the procedure and the best results in up to ten days.
Experienced dermatologists at Oliva extend post-care support by sharing a detailed list of dos and don'ts that the clients must follow diligently to minimise the risk of side effects.
Your medical expert will suggest the next follow-up session to prolong the results based on the severity of your ageing concern.
Your qualified dermatologist at Oliva may suggest Botox as a solo or combo treatment along with other anti-ageing procedures based on the type and severity of your concerns to achieve the best results.
Benefits Of Botox Treatment At Oliva
If you enrol for Botox treatment at Oliva, here are the assured benefits you can look forward to enjoying:
Minimally-invasive and painless procedure
Custom-designed anti-ageing solutions from leading dermatologists
Sterile environment for optimal safety
Guaranteed client comfort and confidentiality
A quick and risk-free procedure with virtually no downtime
Adequate post-care support to minimise side effects
Visible results to restore your youthful appeal
Minimal follow-up sessions for sustainable results
Why Choose Oliva For Botox Treatment?
Here are many critical factors that make Oliva the best clinic for Botox treatment:
Oliva offers unmatched medical expertise with the largest team of 100+ leading dermatologists.
Our qualified doctors guarantee customised solutions with a comprehensive approach for achieving nothing but the best results.
Our world-class amenities and global safety standards assure optimal client comfort, safety and privacy.
Oliva has an impeccable reputation built over 13 years of excellent service and an outstanding 91% rating voted by 6,00,000+ satisfied clients.
Oliva is the winner of the prestigious Times of India award for being the No 1 Skin & Hair Clinic chain in the country.
Now you know why you should choose Oliva for our signature anti-ageing Botox treatment. Here is how you can book your appointment.
If you are looking for safe and effective Botox treatment and a world-class experience, you can visit any of our 24 clinics across Hyderabad, Bengaluru, Chennai, Kolkata, Pune, Vizag ,Kochi and Delhi. Alternatively, you can request a call back by filling up the Book An Appointment form and sharing your contact details. You can also call our customer care team at 📞1800-103-3893 to schedule your consultation with our leading dermatologists at the earliest.
We look forward to offering you our top-class advanced aesthetic services soon!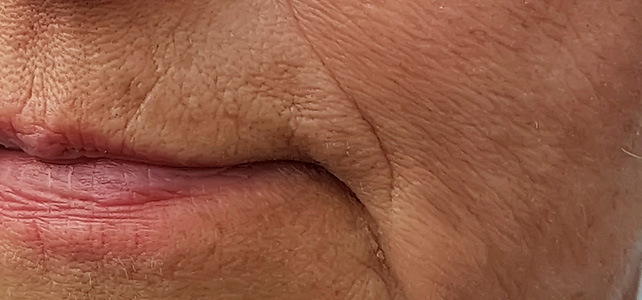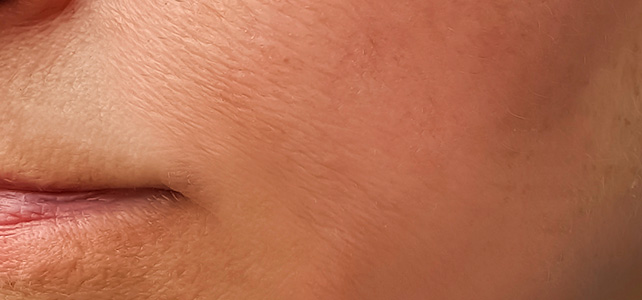 *Images are from real clients, and results can be subjective
Before & After Results Of Botox Treatment
Check out the client image below to note the visible anti-ageing effects of the Botox treatment at Oliva. As shown in the pictures, our client enjoyed significant improvement in her skin texture and regained her youthful appearance due to softening of her wrinkles and fine lines.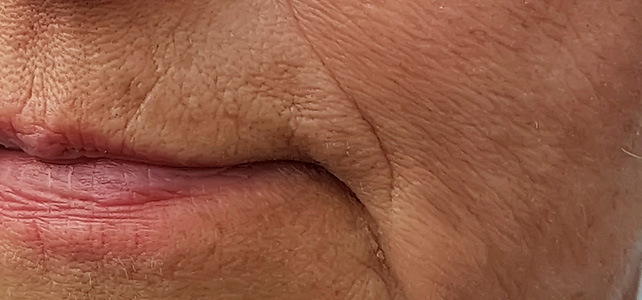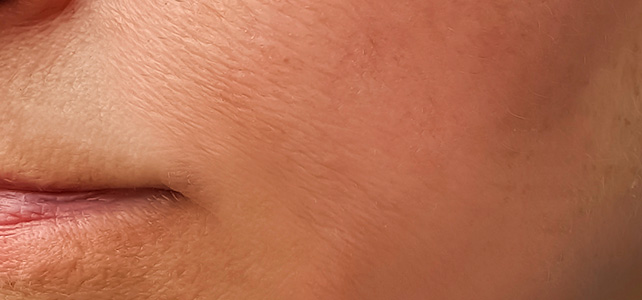 Treatment results may vary from person to person
FREQUENTLY ASKED QUESTIONS