Best Treatments For Skin Pigmentation
Get Rid Of Skin Discolouration And Pigmentation
Have you recently noticed small discoloured areas and dark patches on your skin or an uneven skin tone? Pigmentation is a common concern that can affect your complexion adversely and may appear in different forms like melasma, freckles, sunspots, pimple marks and more. Find safe and effective scientifically-proven treatments recommended by top dermatologists for minimising different types of pigmentation issues right here to restore your spotless complexion and youthful radiance.
Common types of Pigmentation Concerns:
Most pigmentation concerns result in discoloured patches of skin that appear darker than the surrounding areas, making the skin tone uneven. The most common types of pigmentation concerns include:
Age spots: Also known as sunspots or liver spots, they occur primarily on sun-exposed areas such as the face, chest, shoulders and arms. They appear as brown, tan or black coloured spots on the skin because of increased localised melanin production stimulated by ageing-related degeneration and prolonged sun damage.
Melasma: Women often develop large and irregular patches of dark skin during pregnancy on the forehead, nose, upper cheeks, lips and stomach that persist for long, increase with sun exposure and tend to recur. It is also known as Chloasma or the mask of pregnancy. Men may occasionally have this type of pigmentation too.
Freckles: These are tiny light brown to black irregular spots occurring on the face, especially around the eyes, cheeks and nose in young to middle-aged adults. They may be familial and increase by extended UV exposure without sun protection.
Post-inflammatory hyperpigmentation (PIH): PIH appears as dark spots or patches after an inflammatory skin disturbance, such as acne or eczema. They usually appear on the face and neck but may occur in any body area.
Macular Amyloidosis: This type of pigmentation refers to greyish or dusty brown stains that appear anywhere on the body, especially on the arms, back and chest. These dark patches with a rippled pattern appear due to the accumulation of amyloid or amyloid-like proteins in the dermis. They are a common skin concern among middle-aged females.
Suntan: Hyperpigmentation may occur in common areas such as the face, neck and arms due to prolonged exposure to harmful sun rays. Acute skin damage due to UV radiation may lead to sunburns or even skin cancer.
Lichen planus pigmentosus (LPP): This condition leads to large, diffused grey patches in sun-exposed body areas. It results in persistent, stubborn pigmentation that occurs primarily on the face and neck of dark-skinned individuals.
Now that you know about the common pigmentary concerns, it is time to find out about available advanced aesthetic treatments for minimising them painlessly and visibly.
Scientifically-Proven Pigmentation Treatments Available At Oliva:
It is possible to treat and reduce pigmentation with the help of advanced scientifically-proven procedures that eliminate your skin's melanin build-up safely and effectively and lighten your skin tone. The treatments at Oliva begin after consultation with a qualified dermatologist who analyses the affected area for the type, depth and possible causes of pigmentation. He/she customises the treatment plan as per requirement and may suggest the following methods as a single or combination treatment based on the diagnosis.
Chemical peels: At Oliva, dermatologists prime your skin before applying plant-based extracts for controlled exfoliation of damaged layers, known as chemical peeling. Chemical peels help eliminate melanin build-up, reduce pigment formation and reveal visibly brighter skin. Your doctor may recommend different concentrations of chemical peels and multiple sessions after three to four weeks, depending on your skin type and the severity of your pigmentation. You may note exfoliation from the treated area for a few days post a peel procedure.
Laser Toning: This revolutionary method, available at Oliva, uses a laser beam to break the excess melanin into smaller particles, which the immune system of the skin eventually eliminates to help restore your flawless complexion. It is ideal for treating superficial and deeper pigmented patches such as suntan, pigmentary demarcation lines, melasma, sunspots and acne marks on the face. It can also help reduce tan, macular amyloidosis, post-inflammatory hyperpigmentation and Lichen planus pigmentosus to correct the skin tone of different body areas. Q-switched Nd:YAG laser is the top choice of leading dermatologists for this painless and effective pigmentation treatment. You may require at least six to eight sessions at monthly intervals to regain your natural skin tone based on the type and severity of pigmentation and the target area.
Besides the above procedures, Oliva's expert dermatologists advise a customised skin-care regimen based on your skin type using suitable non-comedogenic products like cleanser, sunscreen and topical medications to optimise the treatment results and deliver long-lasting satisfaction.
Who Is An Eligible Candidate For Pigmentation Treatment?
Anyone who is 18 years old and above can opt for pigmentation treatment. However, it is not advisable for pregnant and lactating women.
Why Choose Oliva For Pigmentation Treatment?
Here are some reasons that make Oliva the top clinic for pigmentation treatment:
Oliva is synonymous with unparalleled medical expertise with the largest in-house team of 85+ qualified dermatologists.
Oliva has an impressive track record of performing more than 50,000 pigmentation treatments with a holistic approach.
Oliva offers USFDA-approved treatments using revolutionary laser technology and follows stringent protocols at par with global standards to prioritise your safety and comfort.
Our facilities across India have state-of-the-art amenities to ensure you enjoy a world-class experience and outstanding results.
Over 3,00,000 clients rate Oliva an unprecedented 91% on the satisfaction scale for our unmatched quality of care.
Oliva is a trusted name for advanced aesthetic treatments and the proud winner of many industry awards, including the No 1 Skin & Hair Clinic title by the Times of India for four consecutive years.
If you want to restore your flawless complexion and bid farewell to your unwanted pigmentary spots and dark patches on your skin, fill out the 🔗Book An Appointment form and consult our qualified dermatologists for a detailed assessment of your skin concerns and suitable treatment. Alternatively, you can call us at 📞1800-103-3893, and our customer support team will be happy to schedule your visit at your preferred date, time and location.
Laser Treatment For Pigmented and Dull Skin Explained By A Dermatologist
Oliva offers advanced FDA approved laser toning treatment for reducing skin pigmentation and dullness visibly. Check out the video and gain an insight into the details of the procedure performed by an expert dermatologist.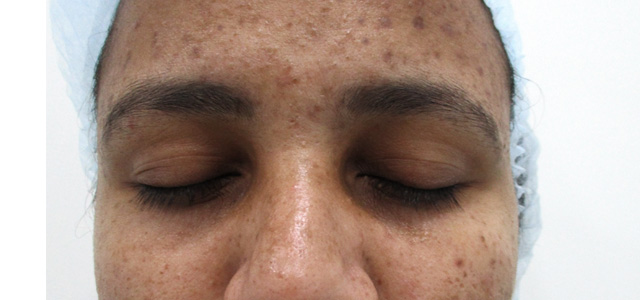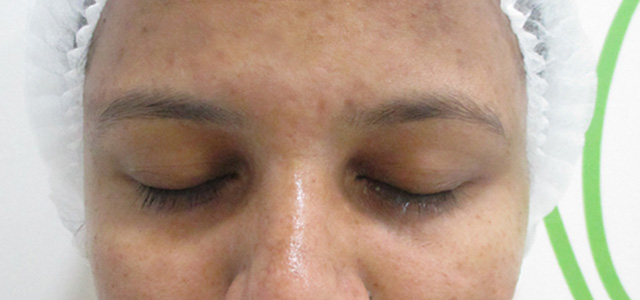 *Images are from real clients, and results can be subjective
Before & After Results Of Pigmentation Treatment
Check out the real images of our clients before and after the sessions of pigmentation treatment at Oliva.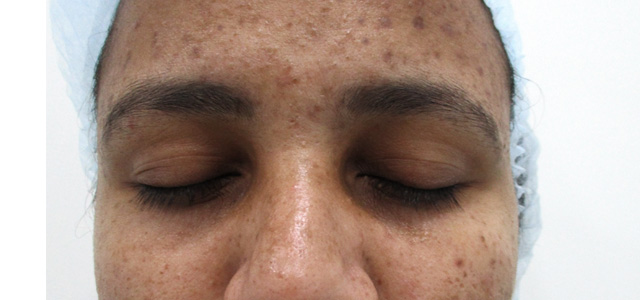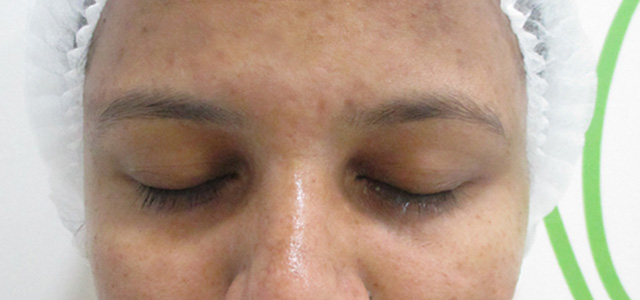 Treatment results may vary from person to person
Why Oliva
Experienced in-house team of
Certified Dermatologists

Comprehensive one-to-one
consultation with the doctor

Advanced US-FDA approved
equipment

Well trained and certified
therapists

Served 3,00,000 happy customers
and counting

Stringent guidelines and set
protocols for better service efficacy