Safe & Effective Skin Lightening Treatment
A bright complexion is always like a shot in the arm for one's self-confidence and self-esteem. It boosts your positive vibes and gives a very healthy feel. Oliva has a special procedures for advanced skin lightening that include laser toning (Q Switched YAG laser) and specialised skin peels.
If your skin has lost its shine due to tan or damage caused by sun exposure or pimples, then stop because Oliva is your one-stop solution. Our skin lightening treatment is the most advanced among the rest for any any pigmentation concerns i.e. sun tanning, age spots and blemishes.
Laser Toning: The objective of this treatment is to reduce excess pigmentation in the skin which brings out a healthy complexion. This is also useful in removing deeper pigmentation and dealing with tan, thereby leaving you with an even skin tone. If you have any marks on your skin due to overexposure to the sun and other external factors, then this is the apt treatment. The happiest thing about it is, it also helps in maintaining your skin in a youthful condition.
Chemical Peel: It is an extremely safe and nourishing treatment for superficial pigmentation on skin. It uses plant extracts (alphahydroxy acids) to bring about controlled exfoliation of the upper dear skin layer. It unveils rejuvenated and glowing skin from beneath.
The skin lightening treatment at Oliva is the best because –
The expert dermatologists are trained in a host of skin lightening treatment options which includes the revolutionary laser toning treatment too
Skin lightening with laser toning is done with US FDA approved Q Switched YAG laser equipment
Every skin is different and so is its response to treatment. Hence our doctors customize the skin lightening treatment considering your skin's requirements
The assisting therapists are rigorously trained on skin lightening treatments
Every Oliva Clinic is centrally and conveniently located for easy access. Also, the world class facilities and the calm atmosphere are relaxing for our clients
We at Oliva Clinic keep the customer at the core and ensure that every client receives the best service. The proof to this is the high client satisfaction rating of 91% and above.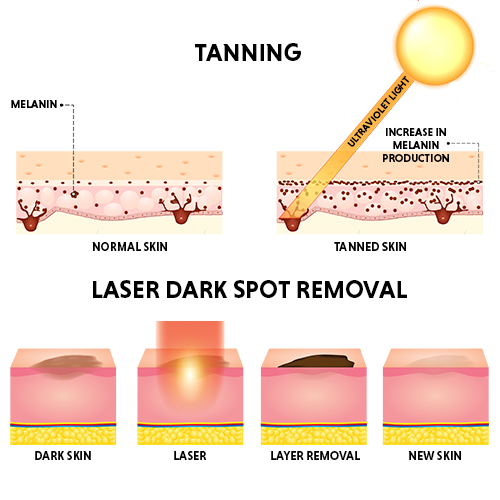 Skin Lightening Treatment Procedure Explained By Dermatologist
Oliva offers an advanced treatment for skin lightening and rejuvenation. Check out the details on our procedure and gain deeper insights into how the treatment proceeds under an expert dermatologist.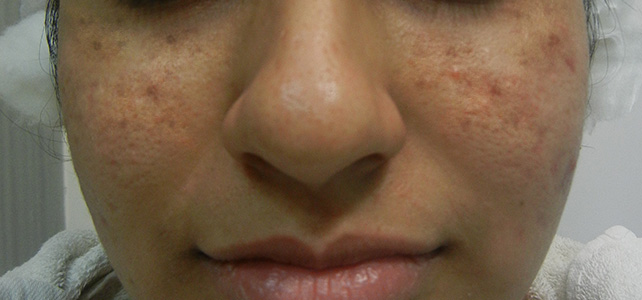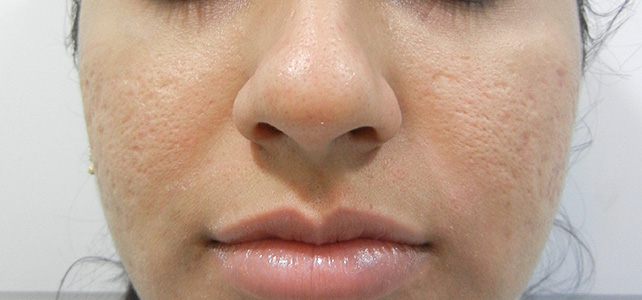 *Images are from real clients, and results can be subjective
Before & After Results Of Skin Lightening Treatment
Check out real images of our clients before and after the sessions of skin lightening treatment at Oliva.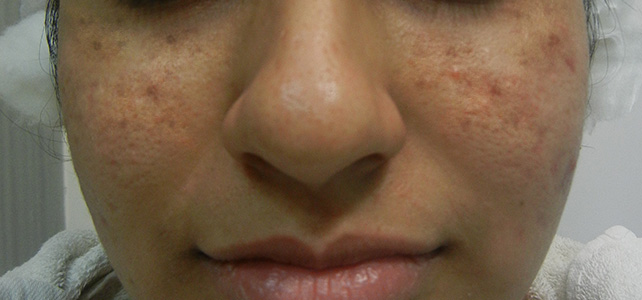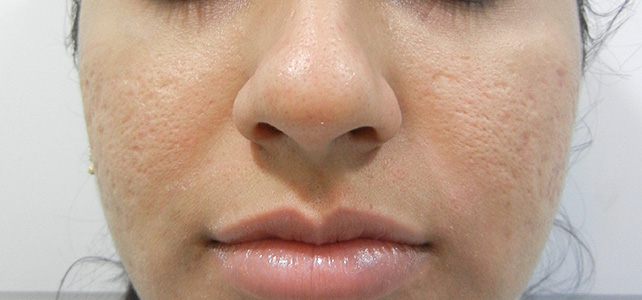 Treatment results may vary from person to person
Client Reviews
Read below what our esteemed clients have to say about us and what makes us the premier provider of skin and hair care services.
Supportive & Efficient
It has been a great journey with Oliva Skin and Hair Clinic in Indiranagar so far. I opted for the full leg laser hair removal treatment, and I see great improvement. The skin specialist and staff are very polite. It is also one of the best places to get rid of upper lip hair in Indiranagar. Thanks a lot to the entire team for helping me improve my appearance!
K
Reviewed us for : Laser Hair Removal
Krishna Veni
Excellent Hair Treatments
One of my friends suggested I visit the Oliva Clinic in Indiranagar as I was facing temple hair loss and was looking for treatments that would stop hair loss. I consulted their hair specialist who told me about various hair loss treatments. She prescribed the PRP treatment for hair fall. I had overall eight sessions, but I could see positive changes after the third session itself! The hair doctor was very cooperative and displayed a high level of professionalism.  I am happy with my results and the entire experience. I highly recommend this hair clinic in Indiranagar if you want...
N
Reviewed us for : PRP Hair Loss Treatment
Narendra Kumar Gowd
Fantastic Clinic for Acne
I have acne prone skin and have been dealing with it for a long time. I was looking for a treatment for cystic acne, which would be more permanent. I went to Oliva, as I wanted to consult the best skin doctor in Indiranagar. The skin specialist customised a treatment to suit my skin. I'm very happy about the results so far and excited to continue the remaining sessions. The dermatologist also gave me some instructions on how to control pimples. Oliva Clinic in Indiranagar is fantastic for acne treatments!
M
Reviewed us for : Pimple Treatment
Madhavi Mohan
Best Scar Removal Treatments
I had heard that Oliva Clinic in Indiranagar has the best skin specialists. Hence, I decided to consult them for acne scar removal treatment. I went for the Pixel treatment for acne scars, and I am thrilled with the result! The scar is hardly visible anymore, and there is a lot of improvement in my skin as well. Do visit this clinic if you are searching for the best treatment for acne scar and the best skin specialist in Indiranagar!
S
Reviewed us for : Acne Scar Treatment
Swapna Yelamanchili
Successful Skin Lightening Treatment
I went to Oliva Skin Clinic in Indiranagar to get a skin lightening treatment. Since I was still in the early stage of pigmentation, the skin doctor recommended the laser toning treatment for the skin. The results have been successful, and my skin feels amazing now! Overall, I had a really good experience at this clinic as they have the best dermatologist in Indiranagar here, advanced technology and equipment, a wide-range of skin and hair treatments, and really supportive staff. Kudos to this clinic for providing such amazing services!
M
Reviewed us for : Pigmentation treatment
Maha Lakshmi
Professional Services
I visited Oliva Skin Clinic in Indiranagar. In just six months, I got visible results from my laser treatment for C-sections scars. The staff is professional and very helpful. The doctor gives the best treatment depending on the diagnosis — extremely professional and result-oriented clinic. A must visit for all skin and hair related concerns. Very happy to have consulted the best dermatologist in Indiranagar!
K
Reviewed us for : Acne Scar Treatment
Kalyani G
Highly Satisfied
I have been taking pimple treatment at the Oliva Skin Clinic in Indiranagar for the past three months, and the results have been amazing. Though my treatment is only halfway, most of the pimples on my face have disappeared already. I am extremely satisfied with the personal attention given, the effective pimple solutions prescribed and the results. I would recommend Oliva to everyone with skin concerns as this is the best skin clinic in Indiranagar.
V
Reviewed us for : Pimple Treatment
Vamsi Krishna
Effective PRP Treatment
I am undergoing PRP treatment for hair regrowth as I was facing hair thinning. Oliva Clinic Indiranagar has been instrumental in me getting back my hair volume! This is the best hair clinic in Indiranagar. I am very happy with the way the dermatologist treated me. He also helped me understand the cause of hair loss. The clinic is also really maintained nicely, and it is very hygienic. Keep up the good work.
S
Reviewed us for : PRP Hair Loss Treatment
Srinivas Raju
Amazing Staff
The Oliva Skin Clinic in Indiranagar is one of the best clinics to get unwanted laser hair removal treatment as they use painless technology. I am extremely happy with the results I'm getting. I have highly recommend this as they have the best skin doctor in Indiranagar and amazing staff who is very supportive and friendly.
S
Reviewed us for : Laser Hair Removal
Sravanthi R
Why Oliva
Experienced in-house team of
Certified Dermatologists

Comprehensive one-to-one
consultation with the doctor

Advanced US-FDA approved
equipment

Well trained and certified
therapists

Served 2,50,000 happy customers
and counting

Stringent guidelines and set
protocols for better service efficacy
Frequently Asked Questions on Skin Lightening