Treatment For Acne Scars And Pimple Marks
Complete Solution to Reduce Pimple Marks and Get Spotless Skin!
Everyone wants to have a bright face, brimming with confidence and self-esteem. However, one glance at the mirror may bring it down if you have a skin with pimples, pits or scars. Scars are trails left behind by pimples. Pimples are rather mysterious as you never really know when the next one pops up to leave a blemish or a pit on your face. Pimples and subsequent scars are a very common concern among teens and young adults.
Acne is caused by excessive natural oil (sebum) that gets deposited and trapped in the skin pores. This causes skin inflammation either with a blemish or a pit. If you have an oily skin, it would even more pronounced. Hormonal imbalance and above all, it is stress which can contribute to acne and scars.
There are different types of acne scars such as –
Rolling scars (with gently sloping edges)
Box scars (with sharp edges)
Ice-pick scars (deep pits which appear like large open pores)
A visit to Oliva would ensure you find the right treatment for it. We have a customized solution to your problem which is subsequent to an elaborate consultation and standardized assessment procedure.
The following are the different types of treatment procedures we offer –
This is a state-of-the-art fractionated Erbium YAG Laser from world-renowned Alma Lasers. This works on the proven principle of ablative fractional resurfacing modality using the safest wavelength for colored Asian skin (as opposed to the more aggressive carbon dioxide laser).
Pixel is extremely effective in stimulating collagen production and improves almost all types of scars and lines. It gives your skin a dramatically rejuvenated appearance as it encourages younger skin to emerge. The color and texture of your skin gets rid of blemishes giving it the perfect makeover.
This is an almost painless procedure when combined with a numbing cream and can be completed by our dermatologist in barely 15 minutes.
Sometimes a special technique called Shouldering may be done where the sharp edges of box scars are destroyed with the controlled use of Erbium YAG laser in its pure ablative mode. This converts the clearly demarcated scars into those with gradually sloping cosmetically superior scars, which respond better to pixel resurfacing.
If you are suffering from flat scars or pigmented scars then the superficial peels at Oliva is the apt treatment. Within 4-5 days, the top layers of skin peel off and reveal a clear, unblemished skin.
Low voltage radio frequency waves (electrical energy) are used to remodel the skin by stimulating newer collagen production. The heat generated here, causes the stimulation of cells in connective tissues under the skin, also destroying the scar tissues while leaving the surrounding skin unaffected. This treatment is extremely effective in deep scar revision
In this, the scarred area is first addressed with local anesthesia and the bands that hold the base of the scar to the underlying structures are released using specially made needles. This reduces the scar's depth.
If you are looking for a quick fix, then this is right option to make you happy. In this, the acne scars are filled up with hyaluronic acid which is a natural substance produced in the skin. Hyaluronic acid may stay back in the place filling up the scars for a period of 6-8 months and later it is slowly digested by the body enzymes.
At Oliva, we use only US FDA approved fillers. Dermal fillers can be done as a lunch hour procedure with minimal discomfort under the affect of anesthetic cream.
This is an effective method for dealing with deep scars. This process involves excision of the scar with a small pen-sized punch to ensure that the scar is removed completely. This is done under local anesthesia to minimize discomfort. Ideally, the edges of the normal skin are stitched together to create an almost imperceptible shallow scar. This is then blended with the pixel resurfacing to enhance its cosmetic appearance.
Sometimes, instead of pits one may have raised bumpy scars after acne heals which are called hypertrophic scars. If they continue to outgrow the size of the prior pimple, it becomes a keloid. In this case, we give certain injections into those scars to stop them from growing in size and also to flatten them as much as possible. These injections are done at two to four weekly intervals till the desired result is achieved.
Reasons to book your appointment at Oliva Clinic for acne scar treatment –
Expert in-house dermatologists with years of experience and knowledge in treating all types of acne scars
Advanced USFDA approved equipment are used to ensure efficacy and safety
Pixel laser resurfacing, skin peels, TCA cross peel, subcision, punch excision, fillers, and other clinical treatments are done effectively
We know that every skin is different so is the type of scars. Hence, our doctors customize the treatment based on individual needs
Our time tested protocols are followed throughout the treatment procedure which starts with an initial comprehensive consultation till the end of every session of acne scar treatment
Extensive checklists and contraindications list are provided to the candidate post the treatment for optimal safety and efficacy
We are proud to say that we have given an acne scar free life to over 1 Lakh+ candidates and the happy client's percentage stays over 91%
We know you would love to have your treatment in private, thus we assign an individual consultation and service room to you.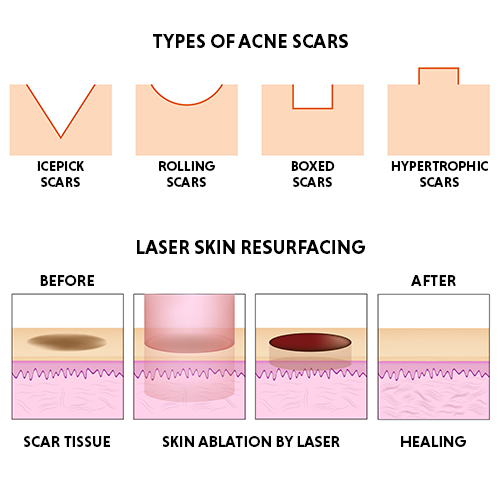 Acne Scar Removal Procedure Explained By Dermatologist
Oliva offers some of the most advanced treatments for pimple/ acne scar removal. Check out the details on our procedures and gain deeper insights into how the treatment proceeds under an expert dermatologist.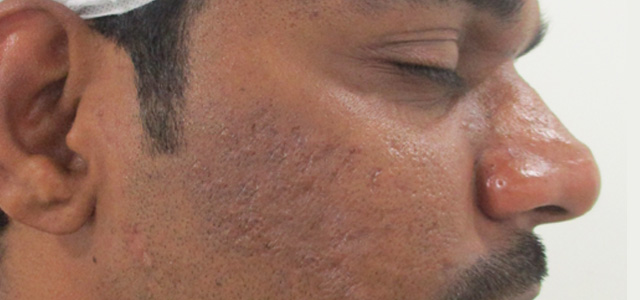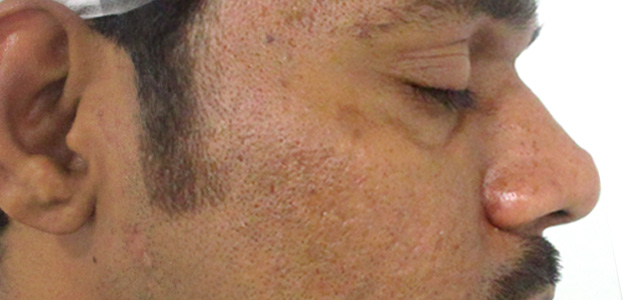 *Images are from real clients, and results can be subjective
Before & After Results Of Acne Scar Treatment
Check out real images of our clients before and after the sessions of pimple/ acne scar removal treatment at Oliva.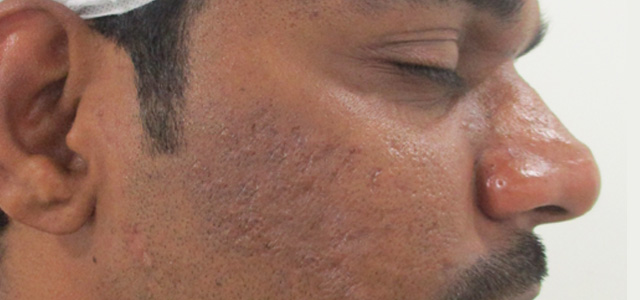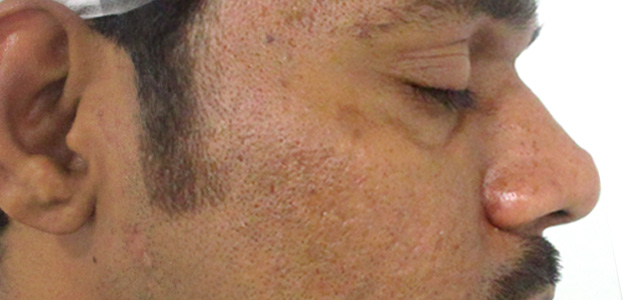 Treatment results may vary from person to person
Client Reviews
Read below what our esteemed clients have to say about us and what makes us the premier provider of skin and hair care services.
Acne Scars & Pits
Being at the age of 64, I had severe scar and pits all over my face I decided to give a try all these years I went for all the treatment matters became worse but I thought to give myself a try Four session I have had at Oliva with a lot of improvement All new technique with very little pain and my special Thanks to Dr. K. Subramaniam who personally did my treatment and all the members who were cooperating with the treatment To mention a few MAM Sunita & Sharmistha.
Reviewed us for : Acne Scar Treatment
Bashir Mohammad
Fantastic Skin Improvement
I had a lot of pimple marks and wanted a treatment which would give me back scar free skin. The skin specialist at Oliva Clinic Vizag has helped me a lot in achieving these results. Overall scar appearance has diminished significantly after the treatment. The hygiene maintained in the clinic is also really impressive. This is the best clinic in Vizag..it has an excellent team of doctors and supporting staff.
S
Reviewed us for : Acne Scar Treatment
Shikah Deepthi
Facial Scar Removal
A detail-oriented skin doctor, and caring professional staff – all of this made my experience at Oliva Skin and Hair Clinic (Pune) wonderful! I wanted to get rid of my facial scars and based on the dermatologist's suggestion; I went ahead with their laser treatment for acne scars. The treatment was extremely effective, and overall it has helped in improving my skin and appearance. Thanks a lot, Oliva!
P
Reviewed us for : Acne Scar Treatment
Prajwala Piyush
Best Clinic for Skin
The Oliva Clinic Pune has the best dermatologist! I was looking for an effective solution which would help improve my skin tone and texture. The chemical peels procedure here has provided me with the results I wanted!  Definitely come to Oliva clinic for skin peeling treatments.
D
Reviewed us for : Acne Scar Treatment
Deepak Veeran
Best Scar Removal Clinic
I went to Oliva Skin and Hair Clinic in Kochi as I wanted to get a laser treatment for acne scars. The skin doctor was very supportive and ensured that I was comfortable throughout my treatment. The staff was also really helpful in providing all the information to me and supporting me during my sessions. Post-treatment, my acne scars can be hardly seen anymore and also the treatment was painless! Do visit this clinic if you want to consult the best dermatologist.
K
Reviewed us for : Acne Scar Treatment
Krishna Kanth
Why Oliva
Experienced in-house team of
Certified Dermatologists

Comprehensive one-to-one
consultation with the doctor

Advanced US-FDA approved
equipment

Well trained and certified
therapists

Served 2,50,000 happy customers
and counting

Stringent guidelines and set
protocols for better service efficacy
Frequently Asked Questions on Acne Scar Removal Treatment