Review & Rating of Our Services
Looking to learn more about OLIVA rating?
Here is what our clients have to say about our state-of-the-art clinics and advanced treatments.
Best Clinic for skin and hair
Great experience for treatment of pores. Quick results with in few weeks and complete removal of tan as well. Doctor and staff are very pleasant and made the treatment more comfortable.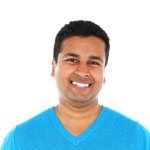 Reviewed us for : Laser Hair Removal
Anil Chand
Best Clinic For Pigmentation
Skin lightening worked like magic on my skin! My job did not leave me much time for myself. I always ended up looking tired. My skin always looked dull and dark. I wanted a permanent solution, and so I went to Oliva Skin and Hair Clinic, Kukatpally for a consultation. This clinic has the best skin doctors in town! After thoroughly examining my skin, my skin specialist customised a treatment plan for me. Post my skin lightening treatment; I was amazed to see such a visible change in my skin. I have a flawless and glowing complexion now! I got...
C
Reviewed us for : Skin Lightening Treatment
Chaitanya Venkat
Oliva Clinic Best To Get Rid Of Dark Spots
I had been suffering from pigmentation problems for a long while. I stopped going out in the sun because it resulted in dull skin. I had no idea what to do. I searched online for the best clinic in Hyderabad and came across Oliva Clinic, Kukatpally. I immediately booked an appointment with their experienced dermatologist. Within no time, they analysed my skin condition and offered the best treatment plan for me. After a couple of Pixel laser resurfacing sessions I saw visible results, and now my skin is spotless. Cannot thank you enough, Oliva!
K
Reviewed us for : Pigmentation Treatment
Kantipudi Vasanthi
Result Oriented Treatment
l visited the Oliva Clinic located in Kukatpally for pimple treatment. The experienced dermatologist, advanced equipment, courteous staff, and nice ambience, impressed me. I must say that post my procedure I am in love with my smooth skin now. Without a doubt, this is one of the best skin clinics for pimple treatment!
P
Reviewed us for : Pimple Treatment
Puvvada Swathi
Best Clinic
Experience doctors.. Friendly staff.. And what I like the most about oliva is that doctor checks your skin properly before suggesting any treatment.. unlike other skin clinics who just run behind making money.. I am very happy to see my skin recovering so fast.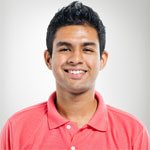 Reviewed us for : Laser Hair Removal
Apoorv Singh
5-Star Rating
Oliva Skin and Hair clinic at Gachibowli has a good ambience, professional staff, and experienced trichologist offering the best dermatological care in Hyderabad. I went for the PRP hair loss treatment, and I would give a 5-star rating for the services here! I saw positive results after my 4th session. Very happy that I chose Oliva for treating my hair thinning problem. Do visit this clinic if you are looking for the best PRP treatment clinic in Gachibowli.
S
Reviewed us for : PRP Hair Loss Treatment
Siddharth Vaidic
Excellent Dermatologist
I underwent the laser treatment for hair removal at the Oliva Clinic Gachibowli. The dermatologist was well experienced and ensured that all my doubts and concerns were clear before starting the treatment. I was happy to see the outstanding results after my first session itself, and now I notice that my hair growth and thickness has reduced considerably.
R
Reviewed us for : Laser Hair Removal
Richa
Painless Treatment
I have been looking for a tattoo removal service and came to Oliva Clinic Kukatpally. Special thanks to the skin specialist who guided me and ensured that I had a pain-free experience. Thank you so much, Oliva!
S
Reviewed us for : Tattoo Removal
Sasi Kala
Best doctors..All the best Oliva
One of the most calm and patient doctors.
S
Reviewed us for : Mole Removal
Shambhu Sharma