Best Doctors for Dull Skin Treatment in Jodhapur Park, Kolkata
Consultant - Dermatologist

MBBS, DDVL - Diploma in Dermatology, Venereology & Leprosy

Reg No. - 13580

Consultant - Dermatologist

MBBS, MD - Dermatology, Venereology & Leprosy

Reg No. - 74121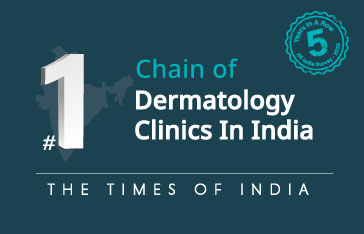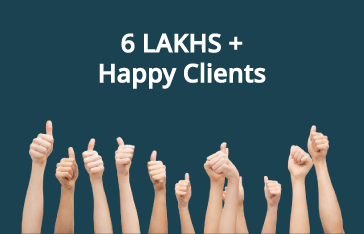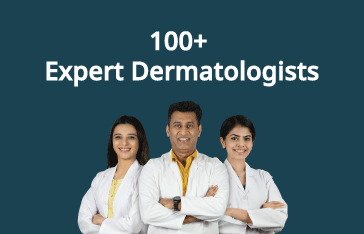 Client Reviews
Read below what our esteemed clients have to say about us and what makes us the premier provider of skin and hair care services.
Excellent result
Oliva had made my skin beautiful but again because of this covid 19 i suffered a 3 rd degree infection on my skin. Continuous wearing ppe it's completely destroyed my skin(full of acne/skin breakout) but after getting treatment from Oliva again I am getting back my beautiful skin. Thank u soooooo much for making me beautiful again. Thank u so much. 100%satisfied..thank u once again.
L
Reviewed us for : Pimple Treatment
Lakhi Murmu
Very 👌
Today was my 2nd service with OLIVIA for ACP . DR.Barnalli dutta is a charming lady , the service was nice and sharmishtha did my treatment under Dr vigilance. Her behaviour was nice and I am very satisfied with the service and all the members.
Reviewed us for : Acne Scar Treatment
Chakraborty
Happy With The Results
My marriage date was fast approaching, and the dark spots on my neck and arms gave me sleepless nights. Call it sheer luck that I came across Oliva Clinic on Facebook. Dr Barnali Dutta at the Jodhpur Park branch has been treating me to get rid of the black spots. Within three sessions, I am happy to see the difference.
A
Reviewed us for : Skin Lightening Treatment
Ayaan Ahmed
Trusted Clinic
Entering the posh premises, I thought Oliva was yet another commercial clinic that gives false promises to the patients. But dermatologists at Oliva proved me wrong. By the time I completed my skin lightening treatment here, I had started trusting them blindly for all my skin needs.
Happy with my overall treatment
Being a journalist is a very demanding job, hence I had no time for waxing appointments. I shared this concern with my friend, and she suggested underarm laser hair removal at Oliva Clinic. Happy with my overall treatment. Thank You!
S
Reviewed us for :
Sanchita Roy
Skin is visibly better and healthier
I had a pale and dull skin right from teenage. I consulted Dr. Barnali Dutta. Best decision ever. She suggested me brightening peel treatment and personalized post treatment skin care routine which I have religiously followed. Though the cost of treatment was a little on the higher side, it was totally worth it. My skin is visibly better and healthier now.
P
Reviewed us for : Dull Skin Treatment
Puja
Polite staff had a seamless experience
Oliva skin clinic at Jodhpur Park, Kolkata has the most advanced skin treatment facility that I have come across. Their staff are very polite and I had a seamless experience. I would definitely recommend if you are looking for skin treatment.
S
Reviewed us for : Dull Skin Treatment
Swapnil
Delighted with the results of laser toning treatment
I am delighted that I chose Oliva for my laser toning treatment for my skin. I am very happy with the results. The booking process was effortless and quick. I no longer have a dull complexion and I feel very confident in my outlook. Thank you!
S
Reviewed us for : Dermal Fillers Treatment
Safiqul
Good improvement from brightening peel
Dull skin can be a major let down for lot of people who aspire to look their best at their special days like wedding. It is also not easy to find a good skin treatment clinic that one can trust fully. But I was delighted to learn about Oliva clinic in Salt Lake, Kolkata as they are the best skin treatment clinic that I have come across. I went for a brightening peels treatment. It has only been two sessions and I already see visible improvements. Thanks Oliva!
S
Reviewed us for : Dermal Fillers Treatment
Somraj
Cost effective acne treatment
Oliva clinic at Jodhpur Park offered me the most cost effective acne treatment in a very systematic and effective course.  Believe me, I have been to many skin clinics but haven't seen such preciseness in the treatments. My acne treatment course lasted for more than 4 weeks and I am in love with my clear skin. The treatment was worth every bit of money invested. Oliva will always remain number one on my recommendation list for any skin related issue.
N
Reviewed us for : Acne Treatment In Kolkata
Neha roy
Surprised with the quick results
The treatment for pimple marks removal usually takes about three to five sittings. However, I was surprised to see the results at the end of my second sitting itself. I was extremely happy with the treatment and the doctor gave me some medication to see long lasting effects of the treatment. This is the best treatment I got for my acne scars in Jodhpur Park.
R
Reviewed us for : Acne Scar Treatment In Kolkata
Rajeev Kumar
Looking forward for further sessions
I was experiencing hair loss for more than a year and it was one of the worst experiences I have ever had. My colleague suggested me to visit Oliva in Jodhpur Park. The clinic has a very comfortable vibe to it and the waiting time was very less. After the consultation, I felt really confident and was assured that hair fall would stop. I am looking forward for further sessions to get control of my hair fall.
M
Reviewed us for : Hair Fall Treatment
Moumita Das
Satisfied with improvement
I visited the Jodhpur Park branch of Oliva to get a skin lightening treatment on my underarms. My underarms were naturally very dark and I couldn't wear sleeveless. I was put on a 6-sessions program by Dr Barnali Dutta. The change in the skin tone is not drastic, but still satisfactory.
S
Reviewed us for : Skin Lightening Treatment
Soura deep
I am delighted with the result
I am a professional model and looking good for the camera is of utmost importance to me. However, my skin had lost volume over time and had wrinkles. Oliva has been a boon for me as I got to consult Dr. Farhat Fatima dermatologist at Jodhpur Park. She has vast experience of treating people looking for dermal fillers for toning up their skin. It's been three months post the treatment, and I am delighted with the result.
Reviewed us for : Dermal Fillers Treatment
Technicians work in a very precise manner
I was extremely pleased to see how congenial and welcoming the staff of Oliva is. The technicians work in a very precise manner. They are professionals who are not only apt in their job, but are kind and polite in dealing with the clients. This is the best anti- ageing treatment I got. I am very satisfied and happy with my experience.
K
Reviewed us for : Anti-Aging Treatment
Khushi Kumari
Procedure was painless
Dr. Barnali did the laser resurfacing for the treatment of my acne scars. The procedure was quite painless, and did not have any side effects to it. The latest technology available at the Jodhpur clinic made all the difference and it rejuvenated the skin. I would strongly recommend Oliva skin and hair clinic to everyone looking for a acne scar treatment.
A
Reviewed us for : Acne Scar Treatment In Kolkata
Arif
Looking forward for treatment
Oliva is a very trustworthy brand and this is evident from the way the clinic functions. It is very hygienic and the dermatologist, Dr. Barnali answered all my queries regarding the acne treatment. She provided me with a customised treatment which was not heavy on the pocket. Looking forward to get the treatment started.
S
Reviewed us for : Acne Treatment In Kolkata
Shubham Kumar
My hair fall has stopped
Initially, I had some doubts about the PRP treatment, but Dr, Debatri Datta at clinic in Jodhpur Park, answered all my queries. She further noted my comorbidities and guided me on how to proceed with the diet in order to get the maximum of the treatment. To my surprise, my hair fall has stopped and can experience new hair growth.
R
Reviewed us for : Hair Fall Treatment
Ramanand
My complexion had gone
I was confident in my skin but I wanted it to be a better version of itself. This is exactly what I achieved after trusting myself with Oliva clinic. They prescribed a topical skin lightening treatment of 6 months. After completing the process, my complexion had gone three notches up its regular version.
S
Reviewed us for : Skin Lightening Treatment
Seemagupta
Pleasant experience at Oliva
My experience at oliva has been a pleasant one. I got my pattern baldness treated at the Jodhpur clinic which was the best treatment at affordable costs.
S
Reviewed us for : Hair Fall Treatment
Shahnawaz Shahab