PRP TREATMENT FOR HAIR LOSS IN HYDERABAD
The hair on your head adds to your appearance and personality, creates a positive impression and adds that extra dose of self-confidence and inner satisfaction. However, one of the most common issues faced by all of us these days is hair loss.
Human scalp on an average loses 80-100 strands of hair every day. The hairs which are shed are replaced by new hair thus making the loss unnoticeable. However, when one loses more than 150-300 hairs per day and when the lost hair is not replaced, the difference becomes significant. Both men and women are equally susceptible to hair loss. A major point of concern these days is even the younger lot is becoming a victim of this problem.
Acute hair loss is a temporary and sudden hair loss and the reasons behind it can be stress (physical or psychological), post-pregnancy, crash diets, hormonal imbalance, prolonged illness, deficiency of essential nutrients, surgery, hospitalization, certain medications, excessive hair styling, and sometimes even unhygienic scalp conditions.
Chronic hair loss is where hair loss extends beyond six months duration. The causes are many like prolonged unattended vitamin and mineral deficiencies, vigorous weight loss, thyroid and other hormonal imbalances, cancers, certain drugs, etc. Here, the hair is lost uniformly all over the scalp.
Genetic hair loss, which is quite common, is gradual and progressive, involving thinning of hair and follows a particular sequence. Genes are the culprit, and this type of hair loss is termed as patterned hair loss. In males, it is called as 'male pattern baldness' whereas in women it is known as 'female pattern baldness'.
The expert dermato-trichologists at our clinics use latest and most advanced equipment to assess the scalp and hair through proper consultation, make a diagnosis and advise you the right treatment. They may prescribe topical and oral medications for the same and many advice PRP if needed.
PRP (platelet rich plasma) therapy, has become the most promising therapy to deal with hair loss in both men and women is, which when combined with oral and topical medications, can give the best possible results.
PRP is the abbreviation for Platelet Rich Plasma. Platelets are the minute cells in our blood that repair the damaged blood vessels and stop bleeding post injuries.
PRP hair loss treatment is a completely non-surgical procedure where no incision needs to be made. Thus, it does not leave behind any scars. The treatment is completely safe and reliable as it uses one's own platelets obtained from one's own blood. These platelets are infused precisely at the hair root to stimulate the stem cells in the hair follicles – to divide and thicken the thinning hair.
It uses US FDA approved equipment for hair loss treatment with many reputed journal articles proving its efficacy and safety. PRP hair loss treatment is most recommended for candidates with genetic hair loss or patterned baldness. It is an effective way to enhance hair re-growth especially for more stubborn areas of hair loss, i.e., the hairline and crown area. The treatment can be done for both male and female, preferably aged above 18 years.
The Procedure – Since PRP hair loss treatment is a medical procedure, initial consultation with dermato-trichologist is essential before undergoing the treatment. The dermato-trichologists at Oliva Clinic use advanced equipment, techniques, and expertise to assess the hair loss severity and other essential diagnosis requirements.
The PRP (Platelet Rich Plasma) is a concentrated form of your own platelets. The platelets which are extracted from your own blood (usually drawn from your arm). Around 15-20 ml of blood is collected from your arm using a small cannula, and the platelets are separated using a centrifuge machine.
The platelet-poor plasma is discarded, and the concentrated platelets are activated. Next, the activated PRP is injected into the scalp in the thinning areas through a small needle. Thus, PRP is delivered right at the hair root which is in the miniaturization phase. This results in rejuvenated hair growth as the hair follicle gets repaired.
Before And After Results – After the second or third session, you will notice a reduction in the hair fall. At the end of the recommended number of sessions, hair regrowth is prominent, and the new hair also has better volume and thickness.
Price Of PRP Treatment At Oliva – The cost of PRP treatment varies on the number of sessions recommended. Please contact us to know the estimated cost of this treatment.
Number Of Sessions Required – The number of sessions depends on the stage of your hair loss. On an average, a minimum of 6-8 sessions is required which are done at monthly intervals.
Finding A Clinic Nearby – Oliva has six clinics in Hyderabad which are located at Jubilee Hills, Banjara Hills, Secunderabad, Himayatnagar, Kukatpally, and Gachibowli. Pick the clinic that is the easiest to reach for you.
Consultation And Procedure – Once you have booked the appointment, either by calling us on 040 44757575 or through the 'Book An Appointment' form on the website, your initial consultation with the dermato-trichologist is scheduled. The doctor will conduct the necessary examinations and inform you about the recommended course of treatment. The PRP sessions are spaced at one-month intervals and are often combined with other topical and oral treatments.
Post-Care Advice – Specific advice pertaining to your individual case will be given to you by the dermatologist after the treatment session.
Follow Up Sessions – These are scheduled at one-month until you complete the recommended course. After which, depending on the progress, the dermatologist may advise you to opt for maintenance sessions and follow ups at required intervals.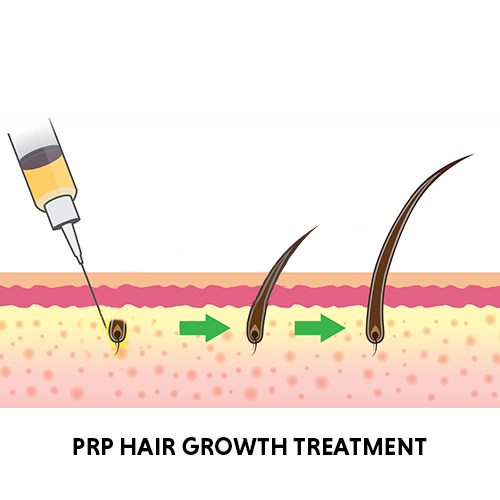 PRP Hair Treatment Procedure Explained By Dermatologist
Oliva offers advanced treatments for hair thinning and hair loss. Check out the details on our PRP procedure and gain deeper insights into how the treatment proceeds, under an expert dermatologist.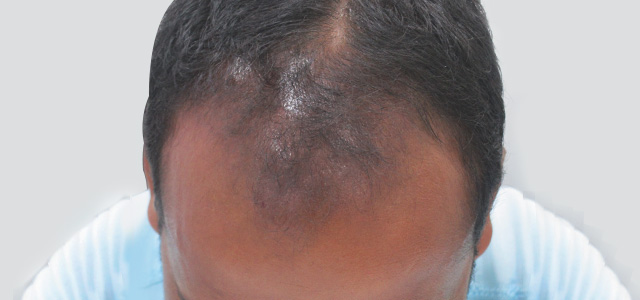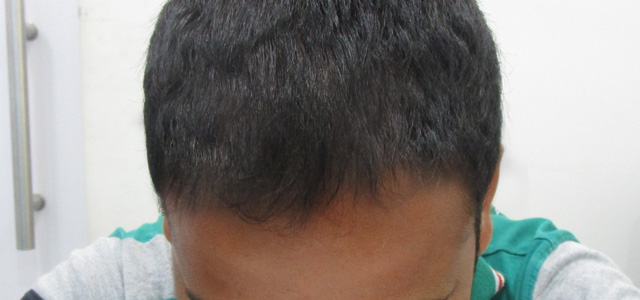 *Images are from real clients, and results can be subjective
Before & After Results Of PRP Hair Treatment
Check out real images of our clients before and after the sessions of PRP hair treatment at Oliva.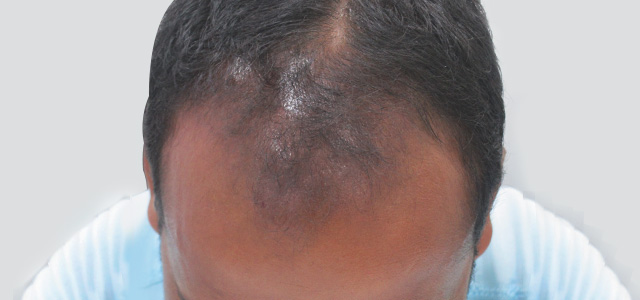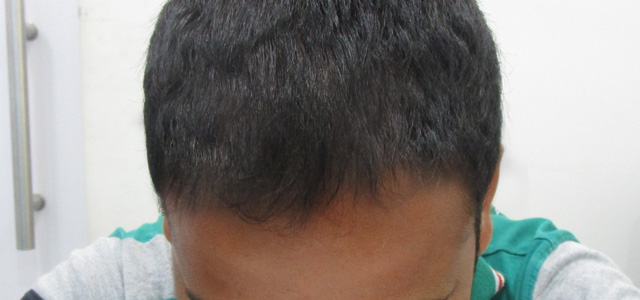 Treatment results may vary from person to person
Client Reviews
Read below what our esteemed clients have to say about us and what makes us the premier provider of skin and hair care services.
Best Hair Clinic In The City
I visited the Oliva Skin & Hair Clinic for a PRP hair treatment. Completely satisfied with the results and change in my hair growth. The hair clinic has a good, professional, and experienced team of doctors. The advice given was completely relevant and useful. I would recommend their Secunderabad clinic for anybody who is suffering from balding and hair fall issues.
D
Reviewed us for : PRP Hair Loss Treatment
Dilip
Hair loss
I'm Shaun Sausman, today i meet Dr. Manoj at Oliva Kormangala. He was very kind and helpful, three cheers to him.
Reviewed us for : PRP Hair Loss Treatment
Bhagya Sausman
Best Clinic for PRP Treatment
Hi, I got PRP treatment for hair regrowth done at the Oliva Clinic Gachibowli. I want to thank the hair doctor who took excellent care of my hair loss problem and me. PRP is a perfect treatment for hair fall, and along with medications, I saw outstanding results. The procedure is very safe, and now I see a remarkable difference in my hair's texture and volume. Thank you, Oliva!
R
Reviewed us for : PRP Hair Loss Treatment
Ritesh
Amazing Services and Great Results
I wanted to get rid of the unwanted hair on my face. I was looking for a reliable skin clinic, and I visited Oliva clinic at Gachibowli due to a friend's suggestion. It is one of my best decisions so far! The skin doctors here are very helpful; based on their recommendation I underwent the facial laser hair removal treatment. I was delighted with the amazing service and great results! Trust me. You'll love Oliva Clinic Gachibowli😍😁 😎 I would definitely recommend Oliva for skin and hair related treatments!! 😎
H
Reviewed us for : Laser Hair Removal
Heena Sethi
Remarkable Difference
I had pigmentation on my face and visited Oliva Clinic situated in Secunderabad based on my friend's recommendation. The dermatologist suggested me to go for a skin lightening treatment. I have been taking this treatment for some time now, and I am happy to see a remarkable difference in my skin tone. I would like to thank my dermatologist as well as the staff for taking such good care and giving me best results.
J
Reviewed us for : Pigmentation Treatment
Jhanvi
Thanks To Oliva Clinic
I went to Oliva clinic, Secunderabad for my scar problem. I was not only impressed by the positive results of my treatment but also by the experience of the skin specialist and the professionalism of the support staff. Post-treatment, I could see a remarkable difference in my skin texture. I am happy to recommend Oliva to all my friends and family.
E
Reviewed us for : Acne Scar Treatment
Ekta
Effective Scar Treatment
I went to the Oliva Skin and Hair Clinic, Kukatpally to undergo a pixel treatment for my acne scars. I was very impressed by the experienced dermatologist and other staff members. After completing all my sessions, I now see a reduction in my acne and scars. Oliva is the best skin clinic for scar removal.
S
Reviewed us for : Laser Hair Removal
Sandeep Ani
Excellent Treatment
I have taken treatment for pimples at Oliva clinic. I am very much satisfied with services provided. I started seeing the result as soon as I got done with the first session. Doctors and staff are very friendly.
Reviewed us for : Acne Scar Treatment
Swarupa A
Best Hair Clinic in Gachibowli
I visited Oliva skin and hair Clinic Gachibowli for PRP hair treatment. Super impressed by the experienced dermatologist as well as the staff. Nice ambience and result-oriented treatments. I have currently completed three sessions, and I can see positive results in terms of hair growth, reduction in hair loss and improvement in hair volume. I will recommend this clinic for PRP hair treatment to all my friends and family!
P
Reviewed us for : PRP Hair Loss Treatment
Pushkar Pratap
Why Oliva
Experienced in-house team of
Cosmetic Dermatologists

Comprehensive one-to-one
consultation with the doctor

Advanced US-FDA approved
equipment

Well trained and certified
therapists

Served 1,00,000 happy customers
and counting

Stringent guidelines and set
protocols for better service efficacy
Frequently Asked Questions On PRP Hair Loss Treatment
In combination with medical treatment in the form of lotions or foams and oral medications, PRP treatment boosts regrowth and restores much more hair than is thought possible. It is definitely an effective treatment, especially for genetic hair loss.
Only minimal pain may be experienced when the syringe is inserted into the scalp. Pain is minimized by local anesthesia prior to PRP injection.
The results of PRP treatment can be maintained for longer than expected, following the prescribed medication as per the prescription and regular follow up. A good hair care routine is also essential to maintain the results.