Safe & Effective Skin Lightening Treatment
FDA-approved Solutions to Get A Brighter Complexion and An Even Skin Tone!
A bright complexion is desirable for most of us. An even skin tone and a radiant complexion are challenging to achieve due to sun damage, ageing and poor lifestyle choices. Oliva offers advanced medical procedures for skin lightening that include laser toning (Q Switched YAG laser) and specialised skin peels.
If your skin has lost its radiance due to sun damage or tan and pimples, then contact leading skin experts at Oliva as it is your one-stop solution for all your skincare needs. Our skin lightening treatments are the most advanced and can reduce any form of pigmentation, including suntan, age spots and blemishes.
Check out the various treatments available at Oliva for skin lightening:
Laser Toning:The objective of this treatment is to reduce excess melanin in the skin and bring out a healthy complexion. This is also useful in removing deeper pigmentation and tan, thereby leaving you with an even skin tone. It can help rejuvenate your skin and add to its youthful radiance.
Chemical Peel: It is a safe and effective treatment for reducing superficial pigmentation. It uses plant extracts (alpha-hydroxy acids) for controlled exfoliation of the upper layer. It helps unveil damage-free glowing skin from beneath.
The skin lightening treatment at Oliva is the best because of the following reasons –
Our expert dermatologists undergo a rigorous training before performing a host of skin lightening treatments, including the revolutionary laser toning treatment.
Advanced laser Skin lightening treatments at Oliva involve the use of US FDA approved Q Switched YAG laser technology.
Every skin is different, and so is its response to treatment. Hence our doctors customise the skin lightening treatment based on your skin's specific needs to deliver the best results.
The therapists at Oliva have to complete certification courses before assisting doctors who are performing skin lightening treatments.
All branches of Oliva Clinic have a convenient location for easy access. Also, the world-class facilities and the calm ambience of our clinics make our clients feel comfortable and confident about enjoying the best medico-aesthetic care.
We at Oliva Clinic aspire for optimal customer satisfaction and ensure that every client receives the best service. We enjoy a client satisfaction rating of more than 91%, the highest in the industry so far.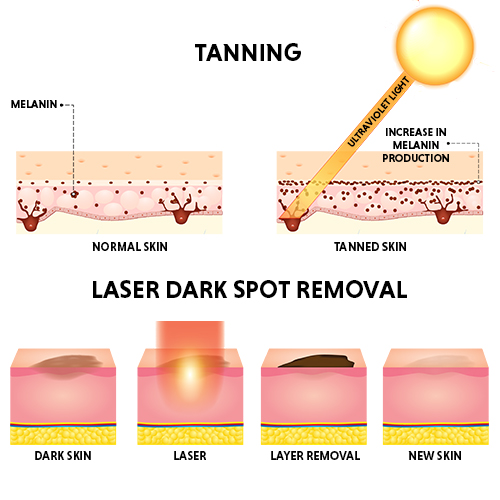 Skin Lightening Treatment Procedure Explained By Dermatologist
Oliva offers an advanced treatment for skin lightening and rejuvenation. Check out the details on our procedure and gain deeper insights into how the treatment proceeds under an expert dermatologist.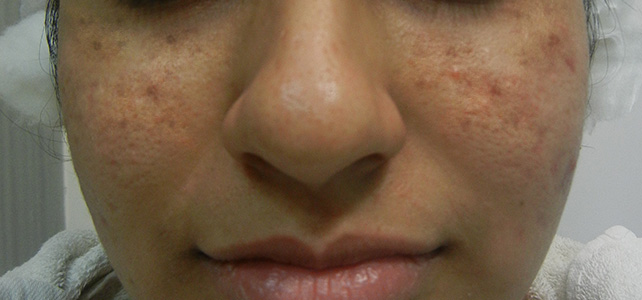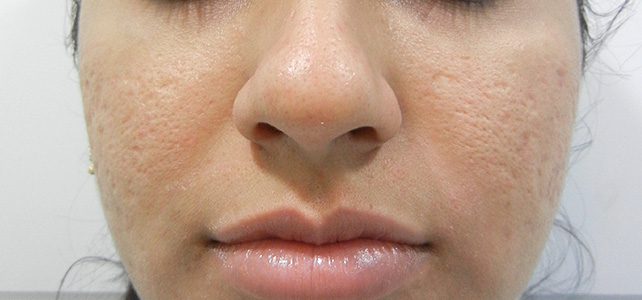 *Images are from real clients, and results can be subjective
Before & After Results Of Skin Lightening Treatment
Check out real images of our clients before and after the sessions of skin lightening treatment at Oliva.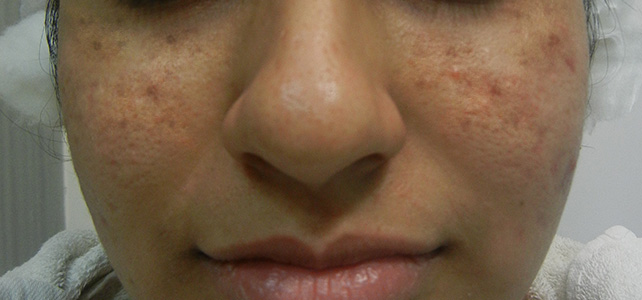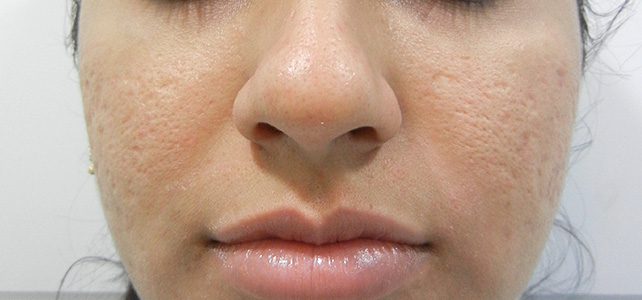 Treatment results may vary from person to person
Client Reviews
Read below what our esteemed clients have to say about us and what makes us the premier provider of skin and hair care services.
Free from pimples
I went on peeling process after 3 sessions my skin is much better ,and their service is very gud .thank you Oliva 😊
Reviewed us for : Pimple Treatment
Vijayalakshmi Srinivasan
Excellent result
Oliva had made my skin beautiful but again because of this covid 19 i suffered a 3 rd degree infection on my skin. Continuous wearing ppe it's completely destroyed my skin(full of acne/skin breakout) but after getting treatment from Oliva again I am getting back my beautiful skin. Thank u soooooo much for making me beautiful again. Thank u so much. 100%satisfied..thank u once again.
Reviewed us for : Pimple Treatment
Lakhi Murmu
Pimples
It was nice pleasure and good meet up with Olivia doctor and staff and treatment was osm and took gently care of me and my pimples.
Reviewed us for : Pimple Treatment
Ganesh Choudhary
acne treatment
Done with my acne treatment at Oliva and my skin feels great. The clinic's environment was very comfortable and the cost was very much affordable.
Reviewed us for : Acne Scar Treatment
jhimili mukherjee
Dr. Swetha Gowda
I always had clear skin for over a decades and but my 2nd pregnancy left my face with melasma/chloasma which caused a layer of blotchy, brown, patches of skin on my cheeks & nose. not to mention I did visit best of the Skin clinics in Bangalore & spent a good amount of time, effort & money but all in vein. After 2 years I had literally given up & that's when I met Dr Swetha Gowda @ Oliva Clinic, Indiranagar who is a cosmetic physician. She described the possible reasons and cure of the ailment. She gave enough time...
D
Reviewed us for : Pigmentation treatment
Divvya Shettyy
Damn good for skin
I had suffering from acne scars when i was feeling bad of those then i start searching for skin care clinic then i come to know about oliva which provides services over my expectations after treatment of 4 months i come to know results its really good . All the credit is of my doctor supraja madam she is very cool to answer any thing and suggest with patience and listen to your feeling . And administration services are absolutely good they are very informative. Simply good clinic for good skin just u should keep trust in them that's it.
Reviewed us for : Acne Scar Treatment
Saiteja Addagada
Removal of my permanent tattoo
When I was in Bangalore some 6 years back I had one tattoo in my upper arm. Years later I feel bad about it and started to think about removal so I searched on net and found Oliva Skin Clinic . I went to Alwarpet branch and met the front office desk headed by Mr Karthik. He explained about the removal program after seeing the Dermotologist and started the session on that day itself.  First let me tell you about the oliva skin clinic. They are near hygienic and professional team right from front office and clinical assistants. I had...
Reviewed us for : Tattoo Removal
Ram Neelakantan
Pimple treatment
I went for Pimple treatment to Oliva Alwarpet and now my pimple are totally stopped and doctor Meenkashi is very patience in listening to my skin problem. I am very satisfied with doctor Meenakshi and results are good. Thanks doctor and staff at Oliva.
Reviewed us for : Pimple Treatment
Raj ee
PRP
I came to know about this clinic through one of friend who used to be completely bald and after this PRP treatment he gained his 40% percentage of his hair. I am also giving it a try after 6 sessions, I am seeing good improvement. This treatment works way better than V-Care or Dr Batra's clinic
Reviewed us for : Best PRP Hair Treatment in Chennai
Shankara Narayanan
Why Oliva
Experienced in-house team of
Certified Dermatologists

Comprehensive one-to-one
consultation with the doctor

Advanced US-FDA approved
equipment

Well trained and certified
therapists

Served 2,50,000 happy customers
and counting

Stringent guidelines and set
protocols for better service efficacy
Frequently Asked Questions on Skin Lightening