Laser Hair Removal In Vizag: Cost, Benefits, Procedure and Results
Removing unwanted hair can be an expensive and exhausting exercise. Well, no more if you choose laser hair removal treatment at Oliva Skin & Hair Clinic, performed by top dermatologists using cutting-edge USFDA-approved Soprano ICE technology at our state-of-the-art facility in Dwarka Nagar, Vizag.
Oliva is a top laser clinic that specialises in painless, precise and permanent hair reduction for all types and tones of skin and hair across the forehead, cheeks, chin sideburns and upper lip area of the face, and other body areas like arms, underarms, neck, chest, legs, back, abdomen and private parts.
Find out about our top dermatologists, revolutionary technology, world-class procedure, unmatched results and exceptional benefits that make Oliva the best choice for laser hair removal in Vizag.
How Does Laser Treatment Work For Hair Removal?
Laser hair removal is a precise treatment performed by trained dermatologists using a concentrated beam of light to minimise unwanted hair growth. Melanin absorbs light energy and destroys hair follicles. You will notice progressive hair growth and density reduction as the treatment advances while the surrounding tissue remains unharmed.
Benefits Of Laser Hair Removal Treatment
Laser hair removal is a smart and safe choice to achieve silky soft hair-free skin within limited sessions. Here are the unmatched benefits you can enjoy if you opt for it:
It is a quick lunchtime procedure to minimise unwanted hair growth and enjoy long-term results.
It is a safe, chemical-free and painless method to achieve hair-free skin even in sensitive body areas like the face and private parts, even if you have long and thick hair.
It works out as a one-time investment and, therefore, a cost-effective alternative to life-long expenditure on waxing and shaving.
Laser hair removal has no major side effects and minimises the risk of burns, ingrowth, allergies and discolouration.
Laser Hair Removal Procedure At Oliva
At Oliva, our medical team follows stringent protocols to deliver world-class services. If you enrol for LHR, you may expect the following steps:
The first step is a private consultation with an expert dermatologist to assess your skin and hair tone and type, the underlying cause, genetics and hormonal status.
Customisation of the treatment plan based on age, sex, cause, skin and hair tone and type and target area, including the minimum number of sessions needed to achieve the best results.
Our medical team shares pre-care instructions to prepare the skin for advanced treatment.
Scheduled sessions will start with the trained therapists shaving the hair in the target area and marking it into grids.
The dermatologists will customise the laser fluency and do a patch test to check for client comfort before starting the session.
Using a handheld device with a cooling tip, your dermatologist at Oliva may perform the laser hair removal treatment for up to 45 minutes based on the size of the target area.
The therapist will apply a cool compress to minimise the transient redness.
Your doctor may suggest scheduling your next session after a month.
You will receive post-care guidance to follow for maximum skin safety.
What Are The Pre-care Instructions Dermatologists At Oliva Advice Before LHR?
If you are considering laser hair removal, there are a few things you should avoid doing before treatment. First, avoid plucking, waxing or shaving in the target area for at least two weeks before your session. Avoid salon services, using peels, bleaches, scrubs, priming creams and retinoids at least one week before your LHR appointment.
What Is The Post-care Guidance You Need To Follow After Undergoing LHR At Oliva?
Ensure that you adhere to the instructions from your doctor to help your skin stay safe and healthy after laser therapy:
Avoid going out in the sun: Laser treatment can make your skin photosensitive. Avoid exposure to direct UV rays to prevent sun damage. Using suitable sunscreen with SPF 50 every three hours is a must.
Use cool compresses and moisturisers: Applying cool compresses or moisturisers can help soothe your skin and relieve any discomfort in the target area after the laser hair removal session. Use a moisturiser regularly to boost your skin's protective barrier.
Skip makeup and salon services: Do not use makeup and any salon services for the following week as they usually contain harsh chemicals.
Do not wax or shave: Avoid shaving or waxing in between sessions so that the hair roots remain undisturbed and you can minimise the risk of regrowth.
Follow the doctor's advice: If you are using a priming cream, do check with your doctor when you can resume using it post the laser hair removal treatment. Your dermatologist may recommend minimal maintenance sessions to optimise your results.
What Kind of Results Can You Expect After LHR At Oliva?
The results of laser hair removal vary depending upon many factors, including age, hormonal status, genetics, skin and hair tone and type. Typically, it takes at least six to eight sessions to get appreciable results. If you opt for LHR, you can expect the following:
A gradual reduction in hair growth and density: As each session progresses, the hair growth becomes finer and lighter, and you may achieve permanent reduction at the end of your laser hair removal treatment if your hormonal health remains stable.
Precise removal of hair: LHR at Oliva is a precise procedure that experienced dermatologists perform using sophisticated technology to target only the unwanted hair follicles, leaving the surrounding skin undamaged. So you will be able to achieve silky-soft hair-free skin.
Quick results: Each pulse of the laser treats several hair follicles at once, and each pulse takes only a fraction of a second, so you can opt for a lunchtime procedure to minimise unwanted hair growth from any body area.
Why Choose Oliva In Vizag For LHR
Oliva Skin & Hair Clinic is the best laser clinic in Vizag for hair removal because of the below-mentioned important factors:
Our doctors specialise in offering customised solutions with a comprehensive approach and provide extensive pre- and post-care support to optimise the results and safety of each of our valued clients.
At Oliva, we use top-notch USFDA-approved laser technology, Soprano Ice that effectively minimises unwanted hair growth for all skin and hair tones and types. It comes with a special cooling tip to prevent thermal injuries.
At Vizag, we have a state-of-the-art facility in the posh and well-connected Dwarka Nagar locality to safeguard the comfort and privacy of our clients.
We have a collective experience of performing more than 65,000+ laser hair removal procedures successfully so far, more than three times our next two competitors combined.
We enjoy an unprecedented 91% satisfaction rating from our more than 3,00,000 loyal customers.
Oliva is the most trusted brand in the country as the four-time winner of the Best Skin & Hair Clinic award announced by the Times Of India.
We have 23 clinics in seven important cities, including Hyderabad, Chennai, Bangalore, Kolkata, Pune, Vizag and Kochi.
Now you know why Oliva is the top clinic for laser hair removal. Here is how you can book your appointment quickly.
It is super easy to schedule a consultation with our expert dermatologists for laser hair removal. You can call us at 📞1800-103-3893 or contact us by filling the 🔗Book An Appointment form.
You can visit Oliva Skin & Hair Clinic in Vizag as it is at the heart of the action for easy accessibility. You can find us at:
Dwaraka Nagar:
Ground Floor, Plot No. 244A,
Next To Bajaj Electronics Diamond Park Road,
Dwaraka Nagar, Visakhapatnam,
Andhra Pradesh – 530016.
We look forward to offering our world-class laser hair removal services to you soon.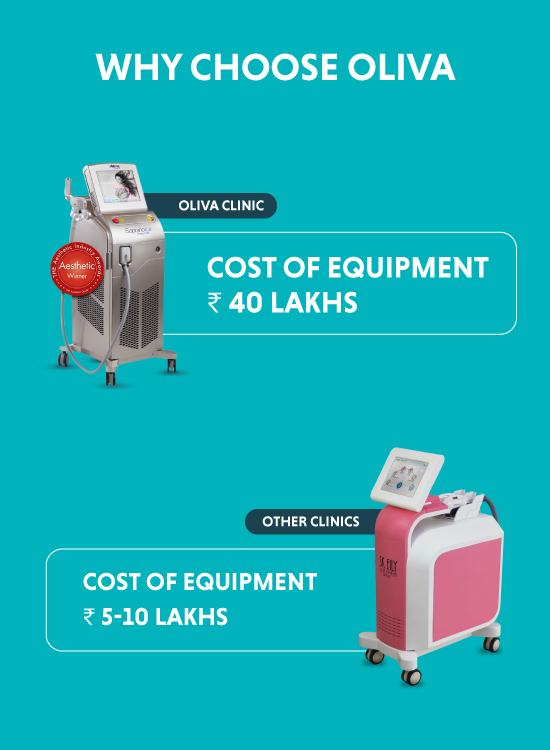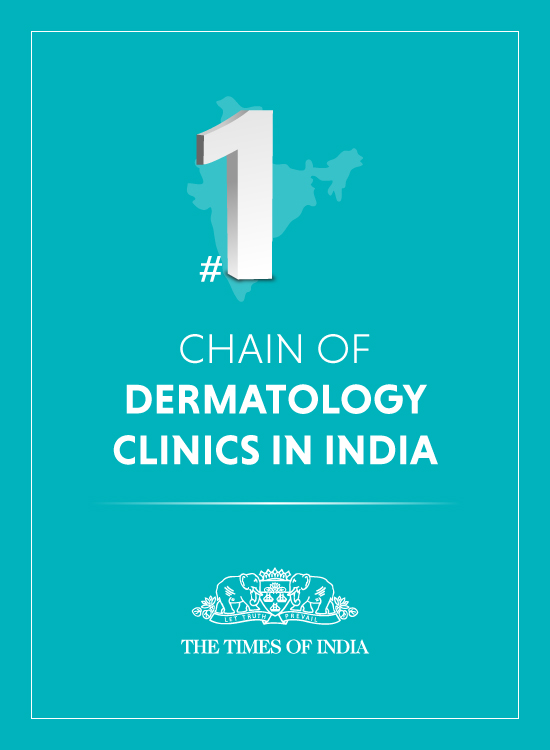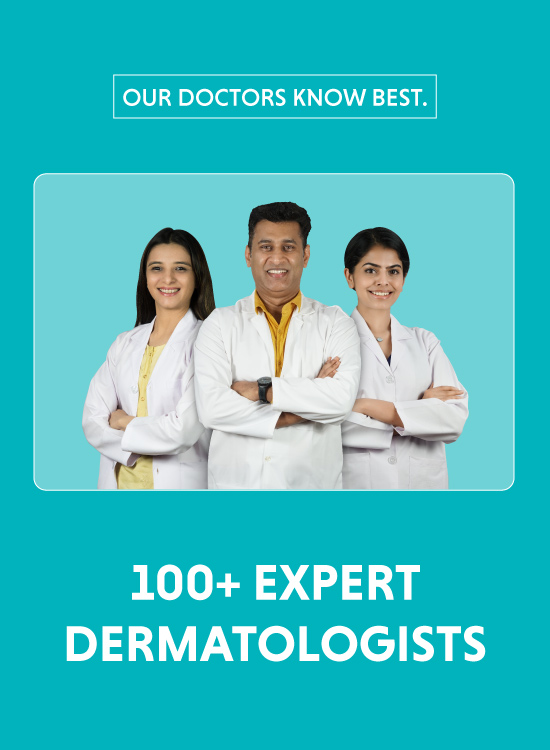 Laser Hair Removal Procedure Explained By A Top Dermatologist
You can check out the videos to get more information about our signature LHR service.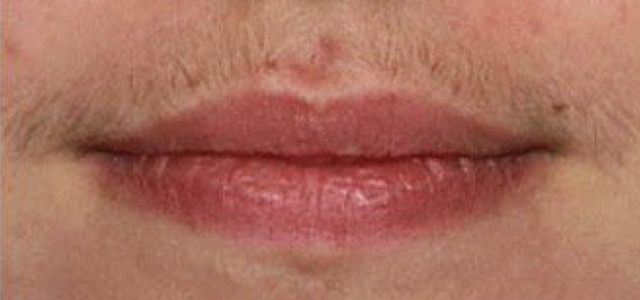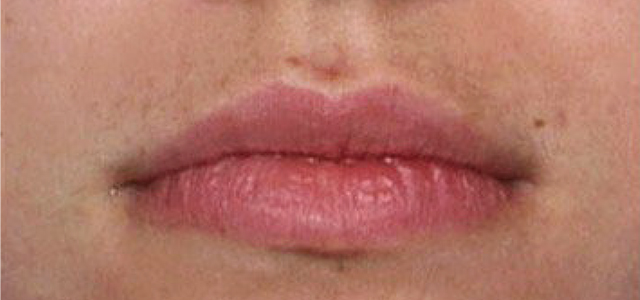 *Images are from real clients, and results can be subjective
Before & After Results Of Laser Hair Removal Treatment
Before and After Results
Check out our Before & After images to appreciate the outstanding results of our world-class LHR services.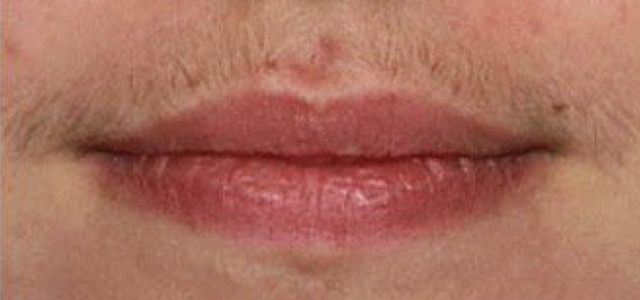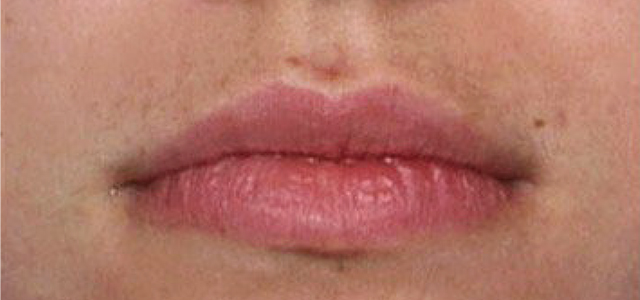 Treatment results may vary from person to person
FREQUENTLY ASKED QUESTIONS