Ketoconazole And Hair Loss: Uses And Side Effects
Hair loss is a problem that is faced by almost 70% of the Indian men and women. There are several ways in which you can control hair loss. But, if hair loss/hair thinning has given you sleepless nights, then you would be happy to know that there are certain prescription medications, which prove to be beneficial in not only stopping hair loss, but promoting hair growth as well. Ketoconazole, is one such topical medication, with anti-fungal properties, which is widely used to treat hair and skin. It is known to bind the scalp follicle receptors and prevent them from shrinking. Further, it acts as a fuel for hair restoration, giving you healthy and lustrous hair.
What Is The Link Between Ketoconazole And Hair Loss?
Ketoconazole is often recommended by a lot of dermatologists because it is an antifungal agent. Apart from stimulating hair growth and unclogging hair follicles, it also helps in fighting with seborrheic dermatitis. Various studies prove its advantages and benefits.
Further, clinical experiments proved that ketoconazole has a similar effect on our hair as minoxidil, which is why using both minoxidil and ketoconazole in combination can show amazing results and remarkable hair growth.
This study proves that there is a connection between hair restoration and Ketoconazole hair products.
Does Ketoconazole Help Stop Hair Loss?
Yes, ketoconazole is known for its capabilities to stop hair loss, and it has similar effects as minoxidil and finasteride. In fact, in a study, on comparing ketoconazole with minoxidil, 2% of ketoconazole shampoo worked on equivalent levels on increasing the size of the hair follicles as a minoxidil spray.
In a majority of cases, hair thinning and shedding is caused by dihydrotestosterone DHT, which is a male hormone that is capable of affecting our hair follicles and causing miniaturization, such that production of new hair is inhibited. Ketoconazole works by causing a disruption in the DHT pathway and by slowing down hair loss and contributing to hair retention.
Ketoconazole is known to treat fungal infections, and it is hypothesized that ketoconazole can help in reducing inflammation and in treating fungal scalp infections, and it also helps in preventing hair loss. Furthermore, it is also believed that this topical medication interacts with the immune system and heals injured hair follicles. And, ketoconazole has an anti-sebum impact, which helps in unclogging the sebum fats that gathers around hair follicles so as to improve blood flow and to enhance nutrition absorption.
Additionally, it also works as a DHT-blocker, and removes the DHT build-up on the scalp, as one of the initial steps to fight hair loss is to control DHT build-up on the scalp.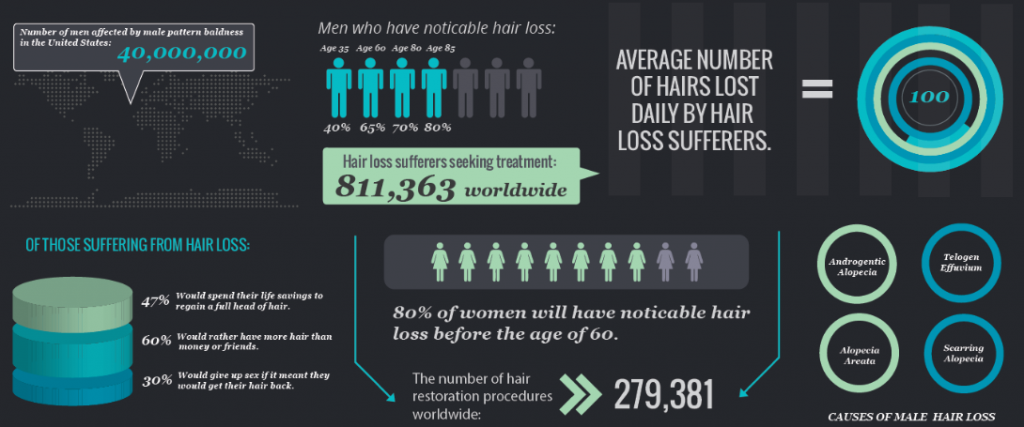 Does Ketoconazole Work For Hair Regrowth?
Yes, because of its anti-fungal and anti-inflammatory properties, experiments and clinical studies have proven that ketoconazole is very effective in stimulating hair re-growth.
This medication is known to have the capabilities to increase hair density and also have a positive impact on the size of hair follicles in the anagen phase (hair growth phase). In fact, it is believed that using 2% of ketoconazole consistently every day for three weeks, clearly showed signs of stimulation of hair re-growth.
Does Ketoconazole Come With Any Side Effects?
Although there are no major side effects of ketoconazole, it is always recommended to consult a dermatologist before you start using this medication as it may show some signs of allergic reactions, such as hives, breathlessness, or swelling of your face, tongue, lips, or throat.
Furthermore, get in touch with your doctor if you see any of the following symptoms:
• Dizziness and palpitation
• Abnormally high heart rate
• Bruising/bleeding or unusual signs of fatigue
• Numbness
• Severe signs of depression, anxiety, confusion
• Nausea, fever, loss of appetite, stomach pain, or signs of jaundice
Some of the other known side effects are:
• mild nausea, vomiting, or stomach pain;
• headache
• skin rash and itchiness
• breast soreness and swelling
• mild dizziness
Faq's
Does Ketoconazole Shampoo Cause Hair Loss?
Ketoconazole is to be used exactly as directed by the dermatologist, because, a dose more or less can have its repercussions. You are likely to see quantifiable results in about two to four weeks, with some initial temporary hair loss. If you happen to notice abnormal hair loss or if you don't see any change even after a month, then consult your dermatologist, as maybe you need to alter the course of this medication.
How Long Does It Take For Ketoconazole To Work?
Ketoconazole cream, when applied once every day, starts showing marginal results in about two to six weeks. And, a ketoconazole shampoo is typically applied once in every 3 to 4 days, to treat inflammation and infection in the scalp and is known to show results in up to 8 weeks.
Is Ketoconazole Good For Dandruff?
Ketoconazole has anti-fungal properties and has also got an anti-sebum impact on the scalp. It is known to treat seborrheic dermatitis and is also popularly used as an anti-dandruff solution. Ketoconazole is known to heal your hair follicles and promote a healthy scalp, which creates an environment for hair growth and keeps infections at bay. Having said that, ketoconazole is not really effective on all kinds of dandruff, and, you may want to mix a variety of options for the recurring dandruff problem that just doesn't go away.
Are There Steroids In Ketoconazole?
Ketoconazole is a synthesized imidazole antifungal drug and belongs to the family of medicines that are categorized as antifungals and is popularly used for treating fungal infections.
Ketoconazole is an effective medication and belongs to the family of antifungals. And, though there are not many medical evidences to support its effectiveness, the clinical experiments prove its abilities to stop hair loss and promote hair re-growth because of its anti-fungal and anti-inflammatory characteristics.