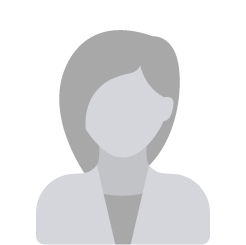 Dr. Annam Navya
Consultant - Dermatologist
MBBS, MD - Dermatology, Venereology & Leprosy
Reg No. 115165
Dr. Annam Navya is a Consultant – Dermatologist, having done her MBBS from Rajiv Gandhi University of Health Sciences, Bangalore, in 2016 and doing an MD in Dermatology, Venereology, and Leprosy in 2020 from Goa University. She has been registered with the Karnataka Medical Council since 2022.
Dr. Annam is a creative thinker and loves to experiment and explore. She works at Oliva Skin and Hair Clinic in their corporate office at the HRBR Layout, Bangalore. Her constant quench to bring innovation in the treatment approach is much appreciated and recognized in the Dermatology Fraternity.
Services
Laser Hair Removal
Acne Treatment
Acne Scar Treatment
Hair Fall Regrowth Treatment
Skin Lightening Treatment
Pigmentation Treatment
Dull Skin Treatment
Skin Whitening Treatment
Anti Ageing Treatment
Dermal Fillers Treatment
Stretch Marks Removal Treatment
Mole Removal Treatment
Wart Removal Treatment
Melasma Treatment
Weight Loss Treatment
Specializations
Dermatologist
Trichologist
Aesthetic Dermatologist
Education
MBBS - Rajiv Gandhi University of Health Sciences, Bangalore - 2016
M.D - Dermotology, Vernelogy & Leprosy - Goa University - 2020
Registrations
Karnataka Medical Council - 2022
Client Reviews
Read below what our esteemed clients have to say about us and what makes us the premier provider of skin and hair care services.
Best Clinic For LHR
The service is very good. Dr. Midhuna is very friendly and approachable. The session for me was done by Sindhu and she is very good and makes us feel comfortable. Overall good experience.
Excellent Service
Oliva clinic service is very satisfactory, doctor interactions are very purpose serving and therapist service is excellent and very good receiving
Good Clinic
Oliva clinic is the best clinic for hair fall treatment. Thanks Oliva.
Great Treatment Provided
I have took botox treatment…And receiving the persons and way of explaining about problem is a great expireance….Everything went good.
Great results from laser toning
I have gotten great results from the laser toning treatment at Oliva for dull skin. Since Dr. Anusha had customised it according to my skin sensitivity, it did not sting at all. I always followed post-care care instructions strictly.
I can observe natural hair regrowth
The authenticity with which the procedure is conducted made me confident that the treatment will surely work. Thanks to the treatment and now I can observe natural hair regrowth.
Immense improvement during treatment
I am undergoing acne treatment at their HSR Layout clinic in Bangalore from Dr. Poovamma. I have seen an immense improvement not only in old acne, but have seen that new breakouts have also considerably reduced. I totally repose my full faith in Oliva and the expertise of its wonderful specialists.
Professional dermatologists
Dr. Nikhita provided me with post treatment suggestions of the stretch mark removal treatment which when followed has given me good results. Oliva will always remain number one on my recommendation list because of its professional dermatologists.
Safe to get dermal fillers treatment
If you are looking for a reliable clinic in Whitefield for good dermal fillers treatment, then Oliva is your best bet. The doctors here are highly specialised and it is safe to get dermal fillers treatment done from them because of their vast experience and clean and hygienic approach.  Dr. Aneesh is one of their best. I can vouch for his professionalism and expertise. more
Clinic is beyond par excellence
Oliva Clinic in Jubilee Hills is beyond par excellence. They offer the best treatments for any skin related problems which are USFDA approved and safe. Brightening peel treatment for black spots on my face due to acne was superb.
Reduction in underarm hair growth
The laser hair removal treatment at Oliva has been very successful for me. I can see visible reduction in my underarm hair growth and the best part is that now I do not have to worry about painful waxing every month.  The hospitality of the staff has made me to look forward towards a full body treatment since they are the best in the business and have the best facilities available in Himayat nagar. more
Cost is justified for the world-class services
I am currently getting my treatment for melasma from Dr. Reeja in the Park Street clinic of Oliva. It is a wonderful place and I am getting such lavish facilities. The cost is justified for the world-class services. Dr. Reeja is an understanding person and she is very experienced. Not even once has there been any issue in the treatment so far.
Positive atmosphere & lavish ambiance
The Jayanagar branch of Oliva clinic is the best. I have been there and am very impressed by the hygienic conditions, positive atmosphere, and lavish ambiance. No side effects followed my Dermal fillers treatment because of their advanced technology. Kudos!
Skin feels smoother & radiant
I got my dull skin treatment from Dr. Swetha at Oliva, Indira Nagar branch. I had sunspots and suntan on my face, which was successfully treated and now my skin feels smoother and more radiant than before. I learnt so much about pre and post-treatment skincare from Dr. Swetha. Really appreciate the results of her work.
My hairline got restored
My office is located in Kadavanthra , I could conveniently go for the treatment during my break time. The place is very hygienic with a friendly staff and doctors. Visible results could be seen just in few sessions. Oliva has a latest technology which is USFDA approved. My hairline got restored.