LASER TREATMENT FOR TATTOO REMOVAL IN BANGALORE
Getting permanent tattoos done is a trend that has been on the rise during last few decades. However, there are many occasions when you'd prefer to get rid of it. Permanent tattoos can be difficult to remove with conventional methods. If at all these methods work, they can cause many side effects, be extremely painful or leave behind permanent scars. A safe, effective, and painless method is the need of the hour when it comes to permanent tattoo removal.
For people in Bangalore, it is important to note that if you are indeed opting for tattoo removal you should be getting it done at a reliable and professional clinic. Travelling to other places like Mumbai or Delhi will not be economical as tattoo removal usually involves multiple sessions. An experienced doctor at a clinic that uses safe technology to remove the tattoo is what you need.
Permanent tattoo removal involves using techniques to get rid of your tattoo forever, without leaving behind any signs that the tattoo was ever present. There are a few centers which perform conventional techniques like dermabrasion or excision in Bangalore. In dermabrasion, the existing tattoo is eliminated by exerting abrasive friction. Excision involves the area of the skin with the tattoo to be incised and the skin is sewn over the incised section causing visible scars. These techniques do not work that effectively and are very painful too.
Lasers can be used to remove a tattoo with a US FDA approved equipment, and to completely eliminate the tattoo ink remnants from the skin to restore the skin in its original glory. Q switched Nd:YAG is commonly used type of laser for permanent tattoo removal.
At Oliva Clinics in Bangalore, we employ the latest world-class technology called Q switched Nd:YAG laser technique. This technology is imported from one of the world's leading manufacturers called Alma Inc. which ensures that the tattoo is removed completely and is accompanied by minimum to no scars.
Q switched Nd:YAG laser targets the light energy on the tattoo inscribed skin. This energy transforms into shock waves and breaks down the tattoo pigment into tiny particles. The natural process of the body responsible for foreign body elimination removes these particles through the blood flow. This technology specializes in removing various forms of tattoos without pain and with ease.
The first and foremost reason to choose Oliva Bangalore is because we use the latest equipment of Q switched Nd:YAG laser to remove tattoos. Some other reasons to choose us are –
We can successfully remove both amateur and professional tattoos.
Tattoos of all sizes that are present on various parts of the body can be removed with our laser technology.
The laser equipment used is US FDA approved and is imported from the leading manufacturer in the world.
There is a general perception that the treatment is painful but it is not. Our experts ensure maximum care for making the entire procedure comfortable and painless for you.
There are no side effects of this treatment and your skin will be left with minimal or no scars at all.
Our dermatologists are experts for permanent tattoo removal and have extensive knowledge about this.
We follow strict protocols and maintain utmost hygiene levels to avoid any unwarranted issues.
Visit Your Nearest Center – Oliva has branches in Jayanagar, HRBR Layout, Indira Nagar, Koramangala, Sadashiv Nagar, Whitefield, and HSR Layout in Bangalore. You can visit any of our nearest centers for a consultation with our dermatologists. An appointment can be booked by calling 1800 103 3893 or by filling the 'Book An Appointment' form on our website.
Initial Consultation With Our Dermatologist – The dermatologist who is experienced in removing tattoos will examine your skin and the tattoo. He/she will note down the details of when and how the tattoo was done. Here, after due examination and deliberation, the doctor will inform you regarding the average number of sessions needed for tattoo removal. He/she will also explain the procedure in detail. A patch test will be conducted for you to get a feel of the procedure and for us to understand which consistency suits your skin the best. You may be prescribed some topical creams that need to be used before you come in for the laser treatment session.
Procedure – The procedure starts with one of our certified therapists priming the skin and prepping it for the procedure. The dermatologist will then perform the treatment using the Q switched laser machine. Depending on the size and location of the tattoo, each session can take between 10 minutes and one hour to complete.
Post Care & Follow Up – Specific after care instructions will be provided by the dermatologist with regard to skin care and prescribed usage of creams. You are advised not to pick at the treated skin and always keep it protected from the sun. Your next session is scheduled after a month.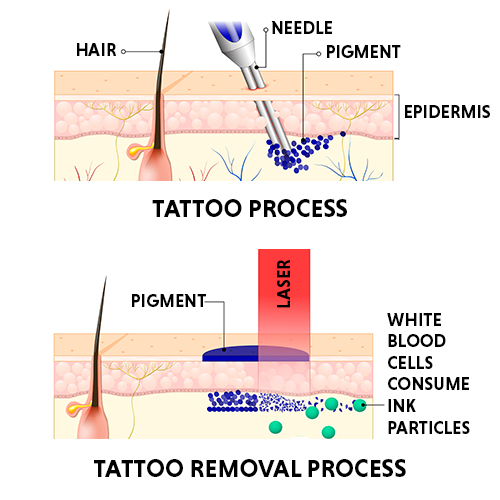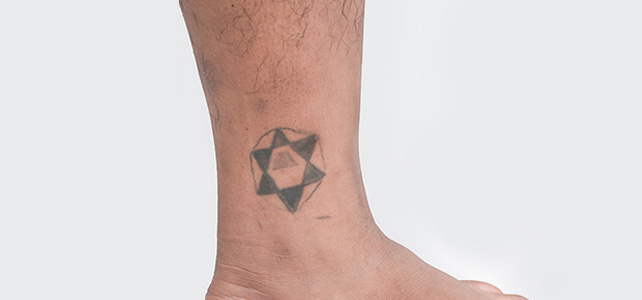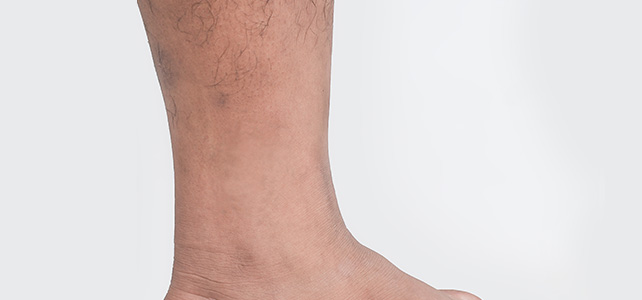 *Images are from real clients, and results can be subjective
Before & After Results Of Tattoo Removal Treatment
Check out real images of our clients before and after the sessions of tattoo removal treatment at Oliva.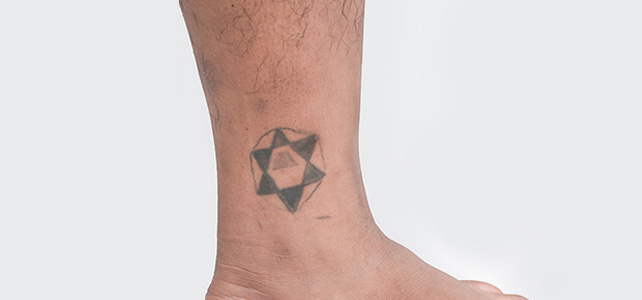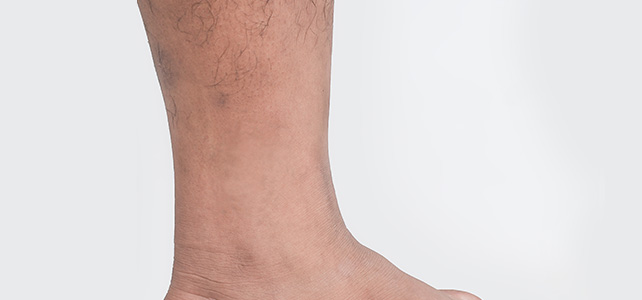 Treatment results may vary from person to person
Client Reviews
Read below what our esteemed clients have to say about us and what makes us the premier provider of skin and hair care services.
Best Hair Clinic In The City
I visited the Oliva Skin & Hair Clinic for a PRP hair treatment. Completely satisfied with the results and change in my hair growth. The hair clinic has a good, professional, and experienced team of doctors. The advice given was completely relevant and useful. I would recommend their Secunderabad clinic for anybody who is suffering from balding and hair fall issues.
D
Reviewed us for : PRP Hair Loss Treatment
Dilip
Hair loss
I'm Shaun Sausman, today i meet Dr. Manoj at Oliva Kormangala. He was very kind and helpful, three cheers to him.
Reviewed us for : PRP Hair Loss Treatment
Bhagya Sausman
Best Clinic for PRP Treatment
Hi, I got PRP treatment for hair regrowth done at the Oliva Clinic Gachibowli. I want to thank the hair doctor who took excellent care of my hair loss problem and me. PRP is a perfect treatment for hair fall, and along with medications, I saw outstanding results. The procedure is very safe, and now I see a remarkable difference in my hair's texture and volume. Thank you, Oliva!
R
Reviewed us for : PRP Hair Loss Treatment
Ritesh
Amazing Services and Great Results
I wanted to get rid of the unwanted hair on my face. I was looking for a reliable skin clinic, and I visited Oliva clinic at Gachibowli due to a friend's suggestion. It is one of my best decisions so far! The skin doctors here are very helpful; based on their recommendation I underwent the facial laser hair removal treatment. I was delighted with the amazing service and great results! Trust me. You'll love Oliva Clinic Gachibowli😍😁 😎 I would definitely recommend Oliva for skin and hair related treatments!! 😎
H
Reviewed us for : Laser Hair Removal
Heena Sethi
Remarkable Difference
I had pigmentation on my face and visited Oliva Clinic situated in Secunderabad based on my friend's recommendation. The dermatologist suggested me to go for a skin lightening treatment. I have been taking this treatment for some time now, and I am happy to see a remarkable difference in my skin tone. I would like to thank my dermatologist as well as the staff for taking such good care and giving me best results.
J
Reviewed us for : Pigmentation Treatment
Jhanvi
Thanks To Oliva Clinic
I went to Oliva clinic, Secunderabad for my scar problem. I was not only impressed by the positive results of my treatment but also by the experience of the skin specialist and the professionalism of the support staff. Post-treatment, I could see a remarkable difference in my skin texture. I am happy to recommend Oliva to all my friends and family.
E
Reviewed us for : Acne Scar Treatment
Ekta
Effective Scar Treatment
I went to the Oliva Skin and Hair Clinic, Kukatpally to undergo a pixel treatment for my acne scars. I was very impressed by the experienced dermatologist and other staff members. After completing all my sessions, I now see a reduction in my acne and scars. Oliva is the best skin clinic for scar removal.
S
Reviewed us for : Laser Hair Removal
Sandeep Ani
Excellent Treatment
I have taken treatment for pimples at Oliva clinic. I am very much satisfied with services provided. I started seeing the result as soon as I got done with the first session. Doctors and staff are very friendly.
Reviewed us for : Acne Scar Treatment
Swarupa A
Best Hair Clinic in Gachibowli
I visited Oliva skin and hair Clinic Gachibowli for PRP hair treatment. Super impressed by the experienced dermatologist as well as the staff. Nice ambience and result-oriented treatments. I have currently completed three sessions, and I can see positive results in terms of hair growth, reduction in hair loss and improvement in hair volume. I will recommend this clinic for PRP hair treatment to all my friends and family!
P
Reviewed us for : PRP Hair Loss Treatment
Pushkar Pratap
Why Oliva
Experienced in-house team of
Cosmetic Dermatologists

Comprehensive one-to-one
consultation with the doctor

Advanced US-FDA approved
equipment

Well trained and certified
therapists

Served 1,00,000 happy customers
and counting

Stringent guidelines and set
protocols for better service efficacy
Frequently Asked Questions on Tattoo Removal