LASER TREATMENT FOR TATTOO REMOVAL IN BANGALORE
Getting permanent tattoos done is a trend that has been on the rise during last few decades. However, there are many occasions when you'd prefer to get rid of it. Permanent tattoos can be difficult to remove with conventional methods. If at all these methods work, they can cause many side effects, be extremely painful or leave behind permanent scars. A safe, effective, and painless method is the need of the hour when it comes to permanent tattoo removal.
Are You Searching For Tattoo Removal Doctors In Bangalore?
For people in Bangalore, it is important to note that if you are indeed opting for tattoo removal you should be getting it done at a reliable and professional clinic. Travelling to other places like Mumbai or Delhi will not be economical as tattoo removal usually involves multiple sessions. An experienced doctor at a clinic that uses safe technology to remove the tattoo is what you need.
What Is Permanent Tattoo Removal?
Permanent tattoo removal involves using techniques to get rid of your tattoo forever, without leaving behind any signs that the tattoo was ever present. There are a few centers which perform conventional techniques like dermabrasion or excision in Bangalore. In dermabrasion, the existing tattoo is eliminated by exerting abrasive friction. Excision involves the area of the skin with the tattoo to be incised and the skin is sewn over the incised section causing visible scars. These techniques do not work that effectively and are very painful too.
Lasers can be used to remove a tattoo with a US FDA approved equipment, and to completely eliminate the tattoo ink remnants from the skin to restore the skin in its original glory. Q switched Nd:YAG is commonly used type of laser for permanent tattoo removal.
How Do We Remove Tattoos At Our Bangalore Centers?
At Oliva Clinics in Bangalore, we employ the latest world-class technology called Q switched Nd:YAG laser technique. This technology is imported from one of the world's leading manufacturers called Alma Inc. which ensures that the tattoo is removed completely and is accompanied by minimum to no scars.
Q switched Nd:YAG laser targets the light energy on the tattoo inscribed skin. This energy transforms into shock waves and breaks down the tattoo pigment into tiny particles. The natural process of the body responsible for foreign body elimination removes these particles through the blood flow. This technology specializes in removing various forms of tattoos without pain and with ease.
The first and foremost reason to choose Oliva Bangalore is because we use the latest equipment of Q switched Nd:YAG laser to remove tattoos. Some other reasons to choose us are –
We can successfully remove both amateur and professional tattoos.
Tattoos of all sizes that are present on various parts of the body can be removed with our laser technology.
The laser equipment used is US FDA approved and is imported from the leading manufacturer in the world.
There is a general perception that the treatment is painful but it is not. Our experts ensure maximum care for making the entire procedure comfortable and painless for you.
There are no side effects of this treatment and your skin will be left with minimal or no scars at all.
Our dermatologists are experts for permanent tattoo removal and have extensive knowledge about this.
We follow strict protocols and maintain utmost hygiene levels to avoid any unwarranted issues.
Initial Consultation With Our Dermatologist – The dermatologist who is experienced in removing tattoos will examine your skin and the tattoo. He/she will note down the details of when and how the tattoo was done. Here, after due examination and deliberation, the doctor will inform you regarding the average number of sessions needed for tattoo removal. He/she will also explain the procedure in detail. A patch test will be conducted for you to get a feel of the procedure and for us to understand which consistency suits your skin the best. You may be prescribed some topical creams that need to be used before you come in for the laser treatment session.
Procedure – The procedure starts with one of our certified therapists priming the skin and prepping it for the procedure. The dermatologist will then perform the treatment using the Q switched laser machine. Depending on the size and location of the tattoo, each session can take between 10 minutes and one hour to complete.
Post Care & Follow Up – Specific after care instructions will be provided by the dermatologist with regard to skin care and prescribed usage of creams. You are advised not to pick at the treated skin and always keep it protected from the sun. Your next session is scheduled after a month.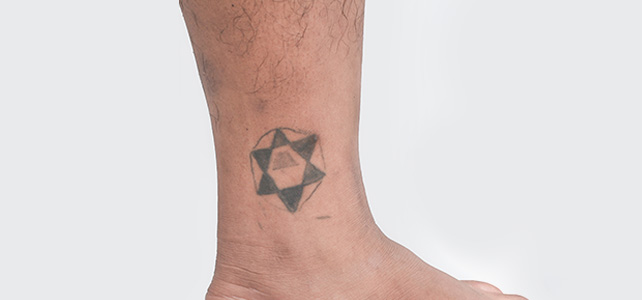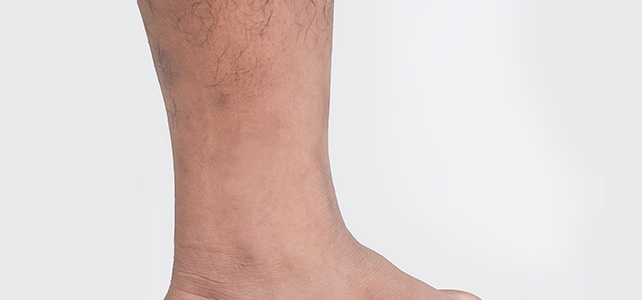 *Images are from real clients, and results can be subjective
Before & After Results Of Tattoo Removal Treatment
Check out real images of our clients before and after the sessions of tattoo removal treatment at Oliva.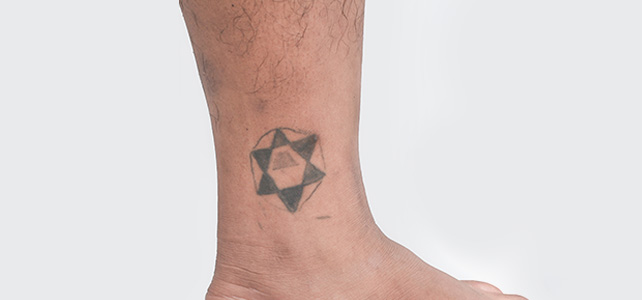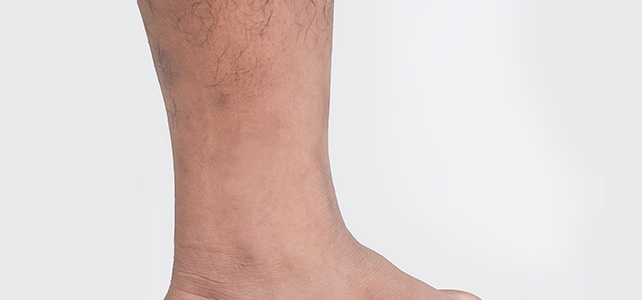 Treatment results may vary from person to person
Why Oliva
Experienced in-house team of
Certified Dermatologists

Comprehensive one-to-one
consultation with the doctor

Advanced US-FDA approved
equipment

Well trained and certified
therapists

Served 6,00,000 happy customers
and counting

Stringent guidelines and set
protocols for better service efficacy