LASER WART REMOVAL TREATMENT IN BANGALORE
Skin is the primary organ of our body to bear the brunt of the external environment and trauma, and this makes it prone to infections. Warts are one such type of infection which are a common occurrence on the skin. They are primarily caused by a virus and a source of cosmetic inconvenience which can be socially embarrassing, when present in prominent locations.
Warts are elevated outgrowths of the skin that are caused when the skin is infected by the human papillomavirus (also known as HPV). The virus triggers a response from the body in the form of a bumpy lesion that can either be smooth or have a grainy texture.
Warts can form anywhere on the body, such as the face, neck, hands, feet, fingers, under the nails, and even on the private parts. Depending on where they are present and their characteristic appearance, warts are further divided into the following types –
Plantar warts
Filiform warts
Common warts
Flat warts
Periungual warts
The virus that causes the warts produces an infection that is highly contagious. This means that when you leave a wart untreated, more warts can develop in the same affected area. The infection can also spread to other parts of the body. For example, if you have a wart on one of your fingers, it can easily to spread to your neck or arms or any other area that frequently comes in contact with the infected finger. Warts can also spread from one person to another, when an uninfected person comes in contact with the skin of an infected person.
Some types of warts, such as the ones found under the feet, can become painful and make regular activities like walking difficult. Hence, it is extremely important to get a wart treated at the earliest.
Warts can look intimidating and seem difficult to get rid of, but they are not. You can remove them easily and effectively. The procedure conducted at Oliva Clinics in Bangalore for wart removal is fairly simple and is similar to the mole removal treatment. There are basically two procedures that are offered, one is called Radiofrequency and the other is called Electrocautery. These treatments utilize radio wave energy and electrical energy respectively to remove the infected skin and prevent the warts from spreading.
Based on the type of wart present, its size, and location, our dermatologist will suggest you the best out of the two treatment options for wart removal in Bangalore.
What makes Oliva different from the other clinics in Bangalore is the kind of personal attention you receive during your visit. A visit to any of our centers in Bangalore would make you understand how hassle free the whole procedure of wart removal is going to be. A few other reasons you should choose Oliva are –
Oliva is known to carry out the wart removal procedure in such a way that ensures minimized occurrence to the maximum possible extent.
We have a team of specialized doctors and certified therapists who consistently strive to make sure that your treatment is carried out safely and the best results are delivered.
The equipment's used for wart removal is USFDA approved and ensures an absolutely safe procedure.
Our doctors at the Bangalore have treated thousands of clients with warts successfully and we are proud of the high satisfaction rating we have received from them.
The skin specialists at Oliva possess the right expertise for treating warts effectively and they take maximum care to ensure that this entire process proceeds without any inconvenience.
Visit Your Nearest Oliva Center – With presence in seven different locations, namely at Jayanagar, HRBR Layout, Indira Nagar, Koramangala, Sadashiv Nagar, Whitefield, and HSR Layout, our clinics in Bangalore are conveniently located and are easy to reach. You can visit any of our clinics or call on 1800 103 3893 to book an appointment beforehand. Alternatively, use the 'Book An Appointment' form on our website to schedule an appointment.
Initial Consultation With The Warts Doctor – Our dermatologist will take down your medical history and analyze the affected skin to determine the type of wart you have. This initial consultation will help in determining whether Radiofrequency or Electrocautery should be used to remove the wart.
The Treatment – The first step that our dermatologist takes is to make sure you don't feel any discomfort during the procedure. Either a topical anesthetic or an injectable one will be used to minimize the discomfort you feel during the procedure. He/she will then perform the treatment. Usually, it takes about one to two hours for the entire wart removal procedure to be done. But of course, the treatment duration also depends on the size of the wart and if they are not too large, then the process would be completed before the stipulated time.
Post Care Advice – It can take three to seven days for the skin to heal after the treatment is done. For a stress-free and optimal healing, it is important to use the antibacterial cream and take the antibiotic tablets prescribed by the dermatologist. A follow up is scheduled after a week's time in order to monitor the healing of the treated skin and take any other measures for faster healing, if required.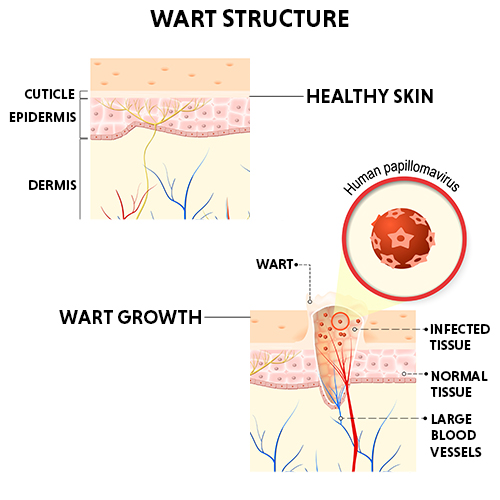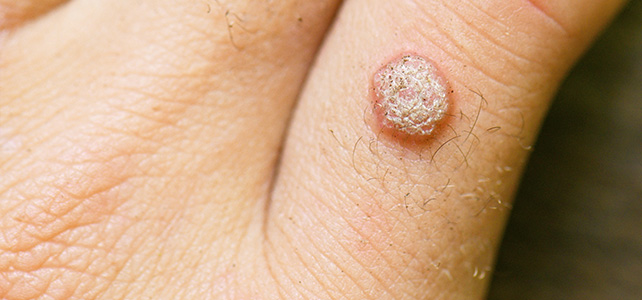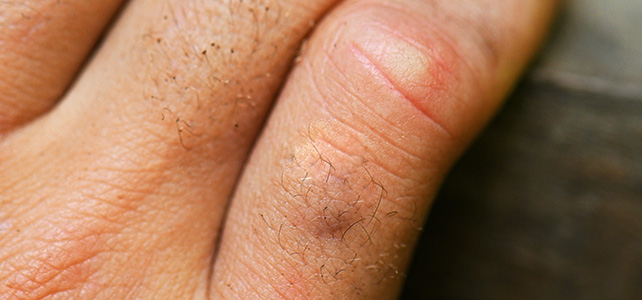 *Images are from real clients, and results can be subjective
Before & After Results Of Warts Removal Treatment
Photos Of Actual Clients
Check out real images of our clients before and after the sessions of wart removal treatment at Oliva.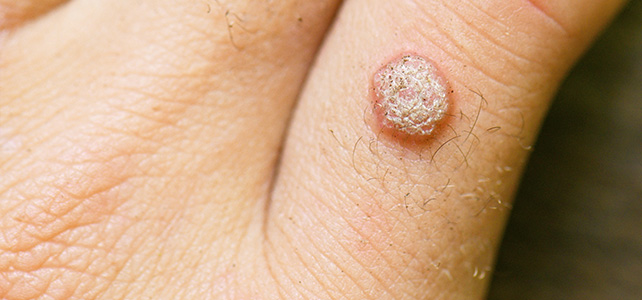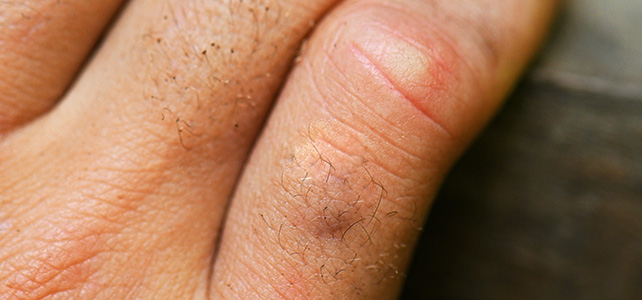 Treatment results may vary from person to person
Client Reviews
Read below what our esteemed clients have to say about us and what makes us the premier provider of skin and hair care services.
Best Hair Clinic In The City
I visited the Oliva Skin & Hair Clinic for a PRP hair treatment. Completely satisfied with the results and change in my hair growth. The hair clinic has a good, professional, and experienced team of doctors. The advice given was completely relevant and useful. I would recommend their Secunderabad clinic for anybody who is suffering from balding and hair fall issues.
D
Reviewed us for : PRP Hair Loss Treatment
Dilip
Hair loss
I'm Shaun Sausman, today i meet Dr. Manoj at Oliva Kormangala. He was very kind and helpful, three cheers to him.
Reviewed us for : PRP Hair Loss Treatment
Bhagya Sausman
Best Clinic for PRP Treatment
Hi, I got PRP treatment for hair regrowth done at the Oliva Clinic Gachibowli. I want to thank the hair doctor who took excellent care of my hair loss problem and me. PRP is a perfect treatment for hair fall, and along with medications, I saw outstanding results. The procedure is very safe, and now I see a remarkable difference in my hair's texture and volume. Thank you, Oliva!
R
Reviewed us for : PRP Hair Loss Treatment
Ritesh
Amazing Services and Great Results
I wanted to get rid of the unwanted hair on my face. I was looking for a reliable skin clinic, and I visited Oliva clinic at Gachibowli due to a friend's suggestion. It is one of my best decisions so far! The skin doctors here are very helpful; based on their recommendation I underwent the facial laser hair removal treatment. I was delighted with the amazing service and great results! Trust me. You'll love Oliva Clinic Gachibowli😍😁 😎 I would definitely recommend Oliva for skin and hair related treatments!! 😎
H
Reviewed us for : Laser Hair Removal
Heena Sethi
Remarkable Difference
I had pigmentation on my face and visited Oliva Clinic situated in Secunderabad based on my friend's recommendation. The dermatologist suggested me to go for a skin lightening treatment. I have been taking this treatment for some time now, and I am happy to see a remarkable difference in my skin tone. I would like to thank my dermatologist as well as the staff for taking such good care and giving me best results.
J
Reviewed us for : Pigmentation Treatment
Jhanvi
Thanks To Oliva Clinic
I went to Oliva clinic, Secunderabad for my scar problem. I was not only impressed by the positive results of my treatment but also by the experience of the skin specialist and the professionalism of the support staff. Post-treatment, I could see a remarkable difference in my skin texture. I am happy to recommend Oliva to all my friends and family.
E
Reviewed us for : Acne Scar Treatment
Ekta
Effective Scar Treatment
I went to the Oliva Skin and Hair Clinic, Kukatpally to undergo a pixel treatment for my acne scars. I was very impressed by the experienced dermatologist and other staff members. After completing all my sessions, I now see a reduction in my acne and scars. Oliva is the best skin clinic for scar removal.
S
Reviewed us for : Laser Hair Removal
Sandeep Ani
Excellent Treatment
I have taken treatment for pimples at Oliva clinic. I am very much satisfied with services provided. I started seeing the result as soon as I got done with the first session. Doctors and staff are very friendly.
Reviewed us for : Acne Scar Treatment
Swarupa A
Best Hair Clinic in Gachibowli
I visited Oliva skin and hair Clinic Gachibowli for PRP hair treatment. Super impressed by the experienced dermatologist as well as the staff. Nice ambience and result-oriented treatments. I have currently completed three sessions, and I can see positive results in terms of hair growth, reduction in hair loss and improvement in hair volume. I will recommend this clinic for PRP hair treatment to all my friends and family!
P
Reviewed us for : PRP Hair Loss Treatment
Pushkar Pratap
Why Oliva
Experienced in-house team of
Cosmetic Dermatologists

Comprehensive one-to-one
consultation with the doctor

Advanced US-FDA approved
equipment

Well trained and certified
therapists

Served 1,00,000 happy customers
and counting

Stringent guidelines and set
protocols for better service efficacy
Frequently Asked Questions on Warts Removal Treatment