LASER TREATMENT FOR PIGMENTATION IN BANGALORE
A skin pigmentation disorder is not just about a physical malfunction, it also makes you feel aesthetically unappealing and less beautiful. It can affect your self-confidence and become a major cause of worry.
The hunt for a pigmentation treatment at a good skin clinic in a big city like Bangalore can be a daunting task. No matter what the cause of your skin pigmentation is, be it due to genetic reasons or environmental factors, you should only opt for a treatment at a reputed skin clinic. Look out for a clinic which has a team of experienced dermatologists and uses only treatments that have been proven to work and are FDA approved for their safety.
Our skin color is determined based on the presence of the amount of melanin, a brown pigment found in the skin, hair, and the iris of the eye. When more melanin is present, it causes the skin to become pigmented and darker.
Melanin can be present in higher amounts in the entire skin or in specific areas of the body too. The variations in skin color are primarily genetic and there are many genetic disorders such as addison's disease, albinism, and vitiligo that lead to changes in the skin pigmentation. Exposure to sunlight is another major cause of skin pigmentation, as increased and repeated exposure to the sun can increase melanin production and lead to the formation of darker patches or spots on the skin such as tan, lentigines, and freckles.
Skin pigmentation can appear in various forms. It can be overall darkening in the skin tone or be in the form of dark patches or spots. Here are the main skin pigmentation concerns affecting people in India –
(a) Tan – This is caused due to increased production of melanin because of increased sun exposure. The skin becomes darker in the exposed areas such as pigmentation on the neck, hands, legs, and feet.
(b) Melasma – These are dark, irregular, brown patches found commonly on the face. This is more common in women especially during pregnancy or post-delivery or in those undergoing hormonal replacement therapy. Sometimes, it may be genetic too.
(c) Freckles – These are brown to black spots formed on skin due to clusters of concentrated melanin, usually found in fair skinned people on face or areas of skin exposed to the sun.
(d) Post Inflammatory Hyperpigmentation – This usually occurs after a skin injury or if acne is squeezed or picked. A dark spot is formed at the site due to increased production of melanin from the inflammation caused by acne or the skin injury. Pigmentation on the underarms can be a type of post inflammatory hyperpigmentation that is caused due to incorrect hair removal techniques.
(e) Peri Orbital Pigmentation – The area around the eyes is often pigmented and appears darker than the rest of the face. The common causes for this condition is dandruff, thyroid problems, cosmetics, familial reasons, and a pigmentation condition called acanthosis nigricans.
(f) Peri Oral Pigmentation – Similar to the skin around the eyes, the Indian population (especially women) are plagued with pigmentation around the mouth. This is usually due to genetic reasons.
Any type of skin pigmentation, when left untreated, can not only ruin your look but become a permanent darkening of the skin. It can hamper your self-confidence and make you extremely self-aware about your appearance. Stepping out of the house with common skin pigmentation such as dark neck, dark face, darks feet, etc. becomes an unthinkable situation. Tan, melasma, post inflammatory hyperpigmentation or any other type can be controlled if treated at the earliest.
Tan is commonly found on the forehead, outer aspect of arms, and temples.
Melasma is often seen on the forehead, nose, upper part of the cheeks, upper lip, and nose.
Freckles are seen on the face and body areas such as chest, arms, and shoulders.
Post inflammatory hyperpigmentation can be seen on any of the face or body that has pimple or some form of skin injury.
Peri orbital pigmentation is seen around the eyes and peri oral pigmentation is seen around the mouth.
Pigmentation on the legs due to tanning or a skin condition is also a common concern these days.
We often resort to home remedies passed on to us by our grandmothers but at-home treatments often do not work and if they do, the results are barely visible and never long lasting. Skin pigmentation concerns can be treated by following the right course of treatment.
Oliva Skin & Hair Clinics in Bangalore offers many such treatments that will provide you with noticeable results for your pigmentation issues. Our popular treatments include Chemical Peels and Laser Toning (using Q Switched Nd:YAG laser). These aim at removing the darkened skin layers without causing any damage to the surrounding skin. Once the pigmented skin is exfoliated, the fresh, lighter skin present below comes to the surface and your skin will be restored to its former glory.
Depending on the pigmentary concern troubling you, our expert dermatologists will recommend you the best course of treatment to get rid of the pigmentation efficiently. They may also prescribe you with topical treatments such as retinoids and kojic acid for superficial pigmentation and also to maintain the results after any treatment. This depends on your individual case.
At Oliva Clinics, our in-depth knowledge about pigmentation helps us to get to the bottom of each case and identify the reason behind. Our dermatologists customize a treatment plan which will help you attain a fine texture, an even skin tone, and also improve your overall skin radiance. Here is why you should contact our Bangalore clinics for pigmentation treatment –
We have a team of highly trained cosmetic dermatologists and therapists who have multiple years of experience in treating skin pigmentation and other skin related concerns.
We use the latest laser equipment and other advanced clinical treatment procedures along with prescribed medications to achieve the best results for your pigmentary skin concern.
We use US FDA approved equipment across all our clinics in Bangalore.
Every treatment at Oliva Clinics is customized as per the individual skin's requirements.
Our therapists who assist the doctors are rigorously trained before being put into actual service.
Our clinics are conveniently located, and have state-of-the-art facilities with a serene and calm ambience.
We have treated thousands of skin pigmentation cases in Bangalore and have received a client satisfaction rating of above 91%.
Oliva employs the highest safety standards for any treatment. We follow standardized operating protocols which are based on an evidence based approach.
Visiting Your Nearest Oliva Clinic – With clinics in seven different locations, namely Jayanagar, HRBR Layout, Indira Nagar, Koramangala, Sadashiv Nagar, Whitefield, and HSR Layout, we are conveniently located in your neighborhood. You can book an appointment by calling 1800 103 3893. The 'Book An Appointment' form on our website can also be filled to request a call back from one of our experts to schedule an appointment at any of our Bangalore clinics.
Initial Consultation With Our Doctor – Oliva Clinic, Bangalore has skin specialists with vast experience in treating pigmentary concerns. During the initial consultation with our dermatologist, he/she will examine the affected skin, note down your medical history and identify the cause of your skin pigmentation. Based on your discussion with the skin specialist, a medically approved customized treatment is planned. You may be prescribed to use certain topical lotions to prep your skin for the treatment procedure.
Treatment And Process – Your first session is scheduled and when you arrive for the treatment at the clinic, one of our certified therapists will prep the area to be treated. The dermatologist will perform the procedure in a safe and hygienic manner in order to avoid any unwarranted side effects.
Post Care & Follow Up – At the end of the procedure, the dermatologist will provide you with certain post care instructions such as the religious use of sunscreens and the usage of the prescribed creams. Further skin care related instructions will also be provided to you. Your next session will ideally be scheduled after a gap of a month or as per the dermatologist's recommendation.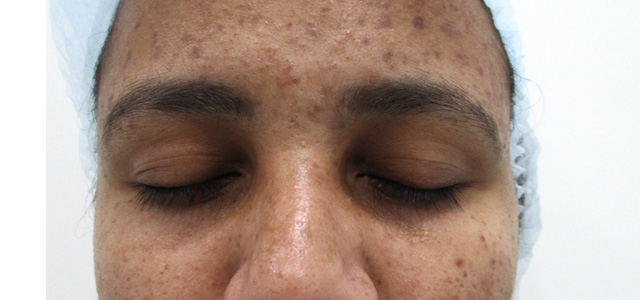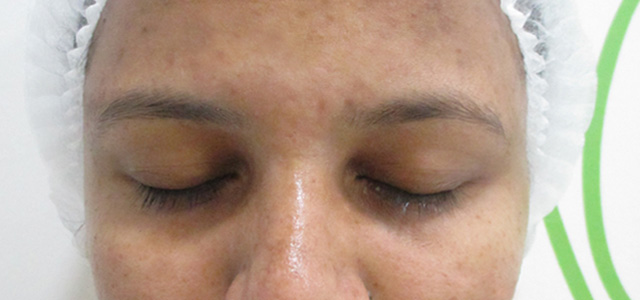 *Images are from real clients, and results can be subjective
Before & After Results Of Pigmentation Treatment
Check out real images of our clients before and after the sessions of pigmentation treatment at Oliva.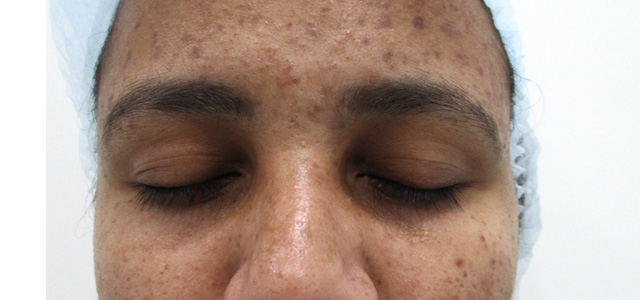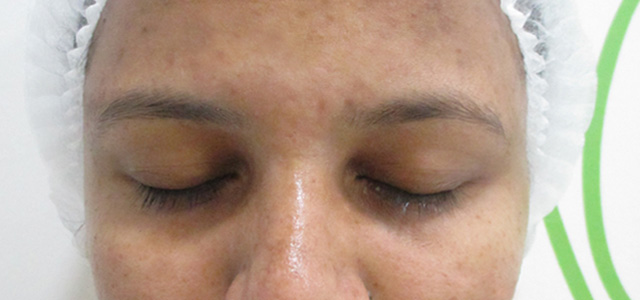 Treatment results may vary from person to person
Client Reviews
Read below what our esteemed clients have to say about us and what makes us the premier provider of skin and hair care services.
Best Hair Clinic In The City
I visited the Oliva Skin & Hair Clinic for a PRP hair treatment. Completely satisfied with the results and change in my hair growth. The hair clinic has a good, professional, and experienced team of doctors. The advice given was completely relevant and useful. I would recommend their Secunderabad clinic for anybody who is suffering from balding and hair fall issues.
D
Reviewed us for : PRP Hair Loss Treatment
Dilip
Hair loss
I'm Shaun Sausman, today i meet Dr. Manoj at Oliva Kormangala. He was very kind and helpful, three cheers to him.
Reviewed us for : PRP Hair Loss Treatment
Bhagya Sausman
Best Clinic for PRP Treatment
Hi, I got PRP treatment for hair regrowth done at the Oliva Clinic Gachibowli. I want to thank the hair doctor who took excellent care of my hair loss problem and me. PRP is a perfect treatment for hair fall, and along with medications, I saw outstanding results. The procedure is very safe, and now I see a remarkable difference in my hair's texture and volume. Thank you, Oliva!
R
Reviewed us for : PRP Hair Loss Treatment
Ritesh
Amazing Services and Great Results
I wanted to get rid of the unwanted hair on my face. I was looking for a reliable skin clinic, and I visited Oliva clinic at Gachibowli due to a friend's suggestion. It is one of my best decisions so far! The skin doctors here are very helpful; based on their recommendation I underwent the facial laser hair removal treatment. I was delighted with the amazing service and great results! Trust me. You'll love Oliva Clinic Gachibowli😍😁 😎 I would definitely recommend Oliva for skin and hair related treatments!! 😎
H
Reviewed us for : Laser Hair Removal
Heena Sethi
Remarkable Difference
I had pigmentation on my face and visited Oliva Clinic situated in Secunderabad based on my friend's recommendation. The dermatologist suggested me to go for a skin lightening treatment. I have been taking this treatment for some time now, and I am happy to see a remarkable difference in my skin tone. I would like to thank my dermatologist as well as the staff for taking such good care and giving me best results.
J
Reviewed us for : Pigmentation Treatment
Jhanvi
Thanks To Oliva Clinic
I went to Oliva clinic, Secunderabad for my scar problem. I was not only impressed by the positive results of my treatment but also by the experience of the skin specialist and the professionalism of the support staff. Post-treatment, I could see a remarkable difference in my skin texture. I am happy to recommend Oliva to all my friends and family.
E
Reviewed us for : Acne Scar Treatment
Ekta
Effective Scar Treatment
I went to the Oliva Skin and Hair Clinic, Kukatpally to undergo a pixel treatment for my acne scars. I was very impressed by the experienced dermatologist and other staff members. After completing all my sessions, I now see a reduction in my acne and scars. Oliva is the best skin clinic for scar removal.
S
Reviewed us for : Laser Hair Removal
Sandeep Ani
Excellent Treatment
I have taken treatment for pimples at Oliva clinic. I am very much satisfied with services provided. I started seeing the result as soon as I got done with the first session. Doctors and staff are very friendly.
Reviewed us for : Acne Scar Treatment
Swarupa A
Best Hair Clinic in Gachibowli
I visited Oliva skin and hair Clinic Gachibowli for PRP hair treatment. Super impressed by the experienced dermatologist as well as the staff. Nice ambience and result-oriented treatments. I have currently completed three sessions, and I can see positive results in terms of hair growth, reduction in hair loss and improvement in hair volume. I will recommend this clinic for PRP hair treatment to all my friends and family!
P
Reviewed us for : PRP Hair Loss Treatment
Pushkar Pratap
Why Oliva
Experienced in-house team of
Cosmetic Dermatologists

Comprehensive one-to-one
consultation with the doctor

Advanced US-FDA approved
equipment

Well trained and certified
therapists

Served 1,00,000 happy customers
and counting

Stringent guidelines and set
protocols for better service efficacy
Frequently Asked Questions On Pigmentation Treatment