SKIN LIGHTENING TREATMENT IN BANGALORE
A lighter, brighter and rejuvenated skin is a dream every one desires to achieve. Your skin is a reflection of your health and well-being and with unsightly pigmentation, spots, freckles, scars and other skin blemishes, it snatches away your charm. Radiant and nourished skin gives you immense confidence along with a charismatic persona, so Oliva clinic Bangalore brings its world-class state-of-the-art procedures, with USFDA approved laser technology and some of the most advanced treatments, to help you get a lighter skin tone which is even and supple as well.
Laser toning is one of the most advanced and enriching procedure for improving your skin tone. We use USFDA approved laser technology, that works brilliant on all Indian skin types. Controlled beams of laser (with single wavelength) target the pigment (melanin) and breaks into microscopic particles which are cleared from the skin naturally which helps in bringing a new and rejuvenated skin from beneath.
Laser toning with QS-YAG laser is US-FDA approved and the treatment is completely safe and pain free.
This laser primarily targets the excess pigmentation in the skin. Laser toning also removes deeper pigmentation and deals with tan successively leaving behind a beaming face with even skin tone.
Any marks on skin due to over-sun exposure and other external factors can also be reduced with this laser. Laser Toning lightens the skin colour and helps in maintaining a youthful vibrant skin.
Holistic approach, stringent protocols and use of advanced technology for painless and safe treatment has taken Oliva notches higher than the rest in the garden city. More than 2,50,000 satisfied customers since its inception in 2009 has made Oliva a leader in dermatology.
With a vast range of services for hair and skin care, Oliva holds unmatched credibility with its excellent team of dermatologists and skin therapists.
You can call on 1800 103 3893 to book an appointment or use the 'Book  Appointment' form on our website to do the same. Our experts are here to clarify any doubts you may have. We have laser hair removal centers in seven different locations in Bangalore and these are present at HRBR Layout, HSR Layout, Indiranagar, Jayanagar, Koramangala, Sadasivanagar and Whitefield locations.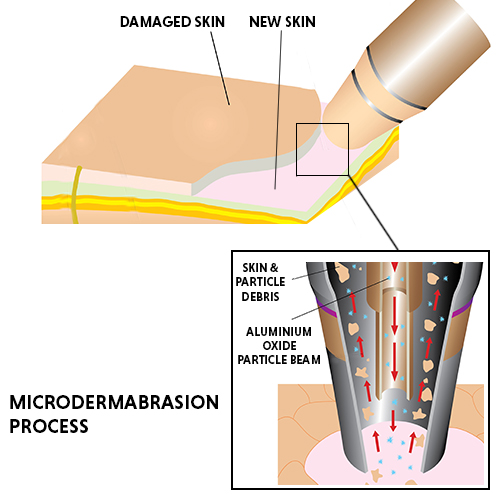 Skin Whitening Procedure Explained By Dermatologist
Oliva offers an advanced treatment for skin lightening and rejuvenation. Check out the details on our procedure and gain deeper insights into how the treatment proceeds under an expert dermatologist.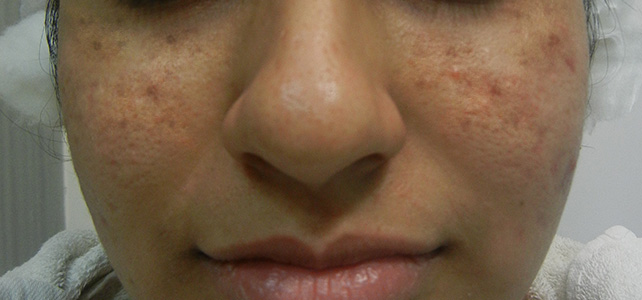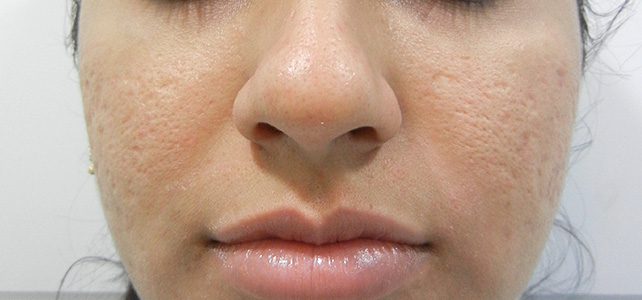 *Images are from real clients, and results can be subjective
Before & After Results Of Skin Whitening
Check out real images of our clients before and after the sessions of skin lightening treatment at Oliva.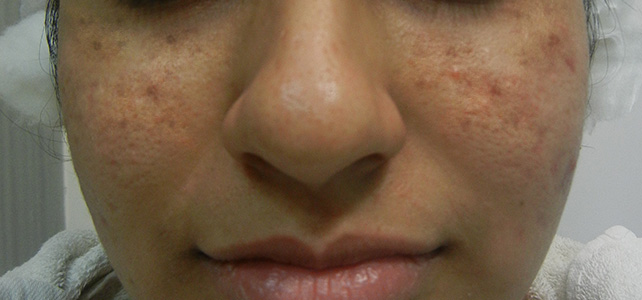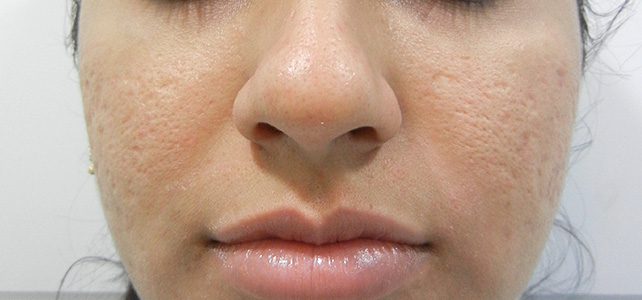 Treatment results may vary from person to person
Client Reviews
Read below what our esteemed clients have to say about us and what makes us the premier provider of skin and hair care services.
Good treatment about the my concern
Dr. Poobamma has given the detailed information about my issue and suggested the medicine which suited to my issue and she has given detailed prescription to how to apply and when to apply medicine. She is good and talent. I will recommend to her
Reviewed us for : Skin Lightening Treatment
prashant kolambekar
Treatment
Good service. Quality is too good. Products are effective and the treatment is also effective. Thanks
Reviewed us for : Skin Lightening Treatment
D. Kaarthika Kaarthi
Oh Wow!!!!
it was a amazing experience being treated there….doctor's were awsm with there work ….trated welll………not facing any single issue (touch wood) its been 3 years now…… its really awsm i ll always recommend u for this one ……
Reviewed us for : Skin Lightening Treatment
Akshay Kumar
Best Skin Lightening Clinic
Super satisfied with the range of skin lightening treatments available at the Oliva skin clinic in Sadashivanagar. Their laser toning treatment for skin, which was prescribed for my early stage of pigmentation, was amazing. The results were really amazing, and now my skin is free of any pigmentation. I was pleased to have consulted the best dermatologist in Sadashivanagar. My skin looks radiant and beautiful now!
J
Reviewed us for : Skin Lightening Treatment
Jaanaki Krishna
Why Oliva
Experienced in-house team of
Certified Dermatologists

Comprehensive one-to-one
consultation with the doctor

Advanced US-FDA approved
equipment

Well trained and certified
therapists

Served 3,00,000 happy customers
and counting

Stringent guidelines and set
protocols for better service efficacy
Frequently Asked Questions on Skin Lightening