Non-surgical Weight Loss Treatment In Bangalore
Are you struggling to lose extra weight and no diet or technique is of any help?
Weight loss can be a serious concern, especially when it steers you into a host of health problems like hypertension and diabetes. On the other hand, losing harmful fat can be challenging for some and maintaining the ideal body weight can be stressful for others.
You need not worry as we have a holistic solution for all your weight loss problems!
Weight Loss Treatments at Oliva Skin & Hair Clinic have a 360-degree scientific approach, harnessing the latest innovations in technology. Powered by an experienced team of weight management experts that include doctors, nutritionists and physical trainers, Oliva's state-of-the-art clinics offer sustainable weight loss solutions in Bangalore.
Best Clinics For Healthy Weight Loss In Bangalore
For healthy Weight Loss Treatment walk into any of the 7 Oliva Skin & Hair Clinics in Bangalore.
With a plethora of weight loss programs, it can get difficult to make the right choice. While some promise instant results, others are invasive and surgical and require extensive follow-ups, maintenance and have long recovery periods. They can also cause dangerous side effects.
These options can be confusing and it can be difficult to make a choice.
The ultimate solution is Oliva's Beyond Weight Loss Program, a comprehensive, non-surgical weight loss treatment that, as the name suggests, offers several additional benefits besides achieving your ideal body weight healthily.
Unlike any other weight loss centres in Bangalore, Oliva's Program offers sustainable and long-term results, where fitness becomes a way of life.
Oliva's Comprehensive Approach To Weight Loss
Oliva's Beyond Weight Loss Program is safe and uniquely tailored to suit your individual needs. It is like no other weight loss treatment as our experts do not advocate for blanket weight loss solutions – they are unsuitable and yield no results.
This program was designed by an expert panel comprising doctors, experienced nutritionists and certified trainers.
Here is an overview of our exclusive Weight Loss Treatment:
Physical Assessment: Our doctor will conduct a general physical examination and check your pulse rate, weight, height and breath rate.
Medical History: In the next step, they will evaluate your medical history to check for conditions like obesity. This also helps determine the risk of various metabolic and lifestyle-related disorders like diabetes, hypertension, stroke, osteoarthritis, etc.
BMI Calculation: BMI refers to Body Mass Index, which is crucial to tailor an exclusive weight loss plan suitable to your height and weight.
Body Composition Analysis: Unique to Oliva, our experts also do a body composition analysis(BCA). While BMI calculation is crucial, it is not an absolute indication of body fat deposits. For instance, people who fall in the normal BMI range can still be at the risk of life-threatening diseases as they may have harmful visceral fat deposits. This is where BCA becomes important as it gives a holistic picture of the kind of fat deposits and their distribution, muscle mass, water weight, waist-hip ratio, and basal metabolic rate.
Blood Tests: This helps determine your current health status like cholesterol, thyroid and blood sugar levels. They also highlight hormonal imbalances and nutritional deficiencies, if any.
Other factors: They will also look at the onset of your weight gain, prior attempts to lose weight, medications you may be on and food habits and lifestyle.
Once our weight management experts have all this information, they will customise a suitable treatment plan, which includes a well-balanced, nutrient-rich meal plan and an exercise prescription. They may also recommend medications to correct any nutritional or hormonal deficiencies. Meanwhile, the meal plan will be in alignment with your food and cultural preferences and the physical activity will be based on your comfort. You will be under the careful monitoring and guidance of our trainers who will ensure that your weight loss journey starts off smoothly. Our experts will continue to monitor your progress and revise your plan so that you don't hit a weight loss plateau.
Weight Loss Treatment Procedure At Oliva
Oliva Skin & Hair Clinics in Bangalore offer non-surgical and holistic weight loss treatment options to help you lose excess weight. But that is not it. Beyond achieving your desired weight, you will cultivate a healthy lifestyle with a reduced vulnerability to life-threatening diseases and notice a positive change in your mood, fitness levels and overall quality of life.
Our Weight Loss Treatments include:
Beyond Weight Loss Program: This program is a safe and effective way of losing weight with multiple benefits and a significant improvement in your fitness levels and quality of life. Powered with scientifically-backed nutritional advice and tailor-made exercise prescriptions, this weight management program helps to maintain healthy body weight, boost metabolism and retain muscle.
Non-Surgical Body Contouring Program: In addition to the Beyond Weight Loss Program, Oliva offers non-invasive body sculpting services using highly advanced and USFDA-approved technology. Doctors employ breakthrough ultrasound and radiofrequency (RF) technology to eliminate stubborn fat deposits, cellulite and sag painlessly. This is effective in giving a toned, leaner and fitter appearance.
Why Oliva Is The Best Weight Loss Centre In Bangalore?
Here are the top 5 reasons why Oliva is the best weight loss centre in Bangalore:
Our weight loss programs are 100% scientifically-backed, safe, and efficient.
Our comprehensive, cost-effective weight loss plans not only address weight-related concerns but aim to improve well-being, ensuring that the results are sustainable.
Our weight management expert team of experienced doctors, certified fitness trainers and nutritionists formulate customised weight loss plans for each individual. Our solutions are unique as are you and your body's needs!
Our plush clinics in Bangalore are equipped with cutting-edge, USFDA-approved technology, where treatment procedures are protocol-driven and at par with global standards.
We also offer non-surgical body contouring services for inch loss with visible body sculpting results, all under one roof!
Where Are Oliva's Best Weight Loss & Slimming Centres In Bangalore?
You can call us on 📞1800-103-3893 or fill out the Book An Appointment form and our customer care team will be pleased to schedule an appointment with our expert weight management specialists at your preferred time and location.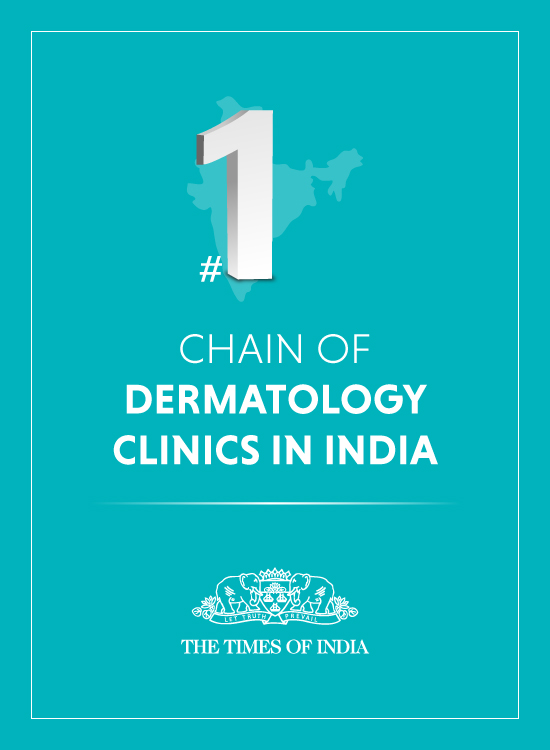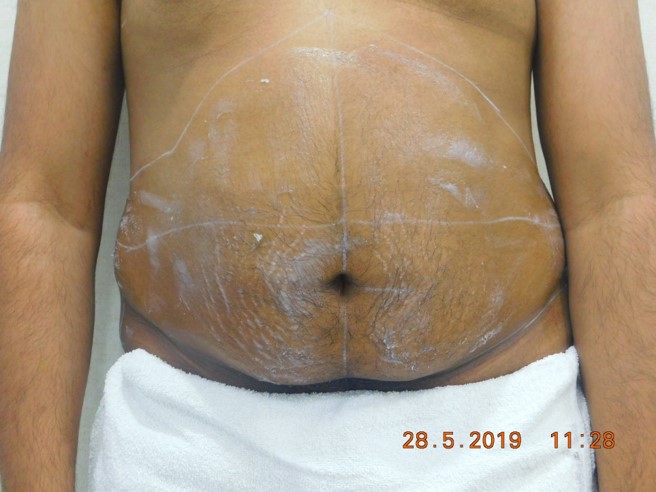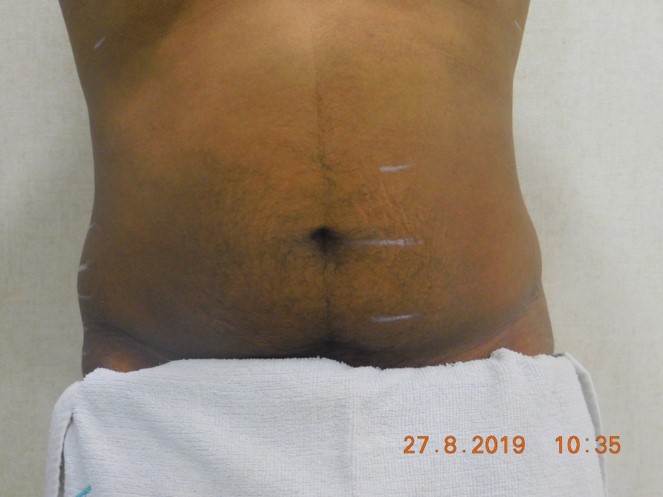 *Images are from real clients, and results can be subjective
Before & After Results Of Weight Loss Treatment
Check out real images of our clients before and after the sessions of weight loss treatment at Oliva.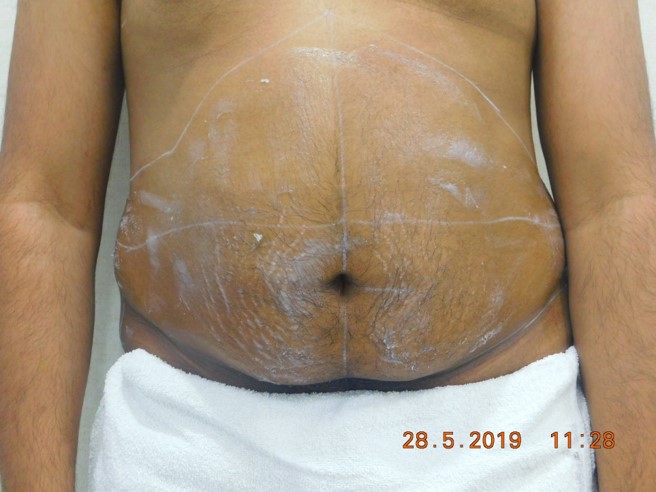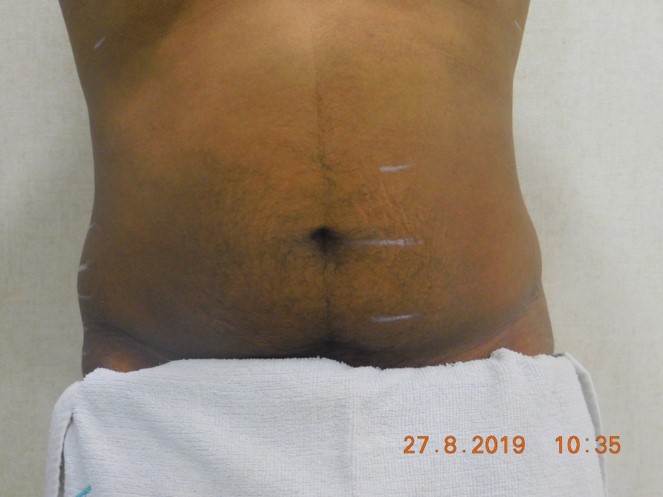 Treatment results may vary from person to person
FREQUENTLY ASKED QUESTIONS