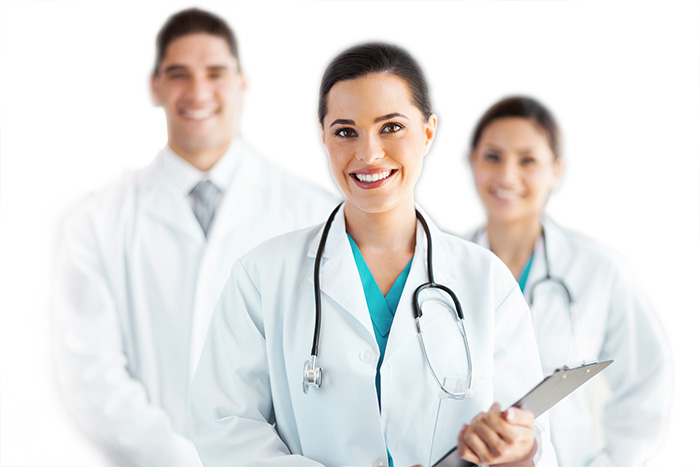 SPECIALIZED DERMATOLOGISTS IN ADYAR
LEADING CHAIN OF SKIN AND HAIR CLINIC IN INDIA
Oliva® at Adyar is yet another flagship clinic, bringing forth advanced dermatologic treatments ensuring safety and efficacy. Conveniently located in the upscale neighbourhood at the Sai Bhavanam on the 2nd cross street in Gandhi Nagar area, our world-class medico-aesthetic procedures will enrich your beauty
✓ Situated at the heart of Adyar
✓ State-of-the-art facility ensuring professional care
✓ Expert dermatologists in your area
✓ Personalized and private consultation rooms
✓ 100% Result oriented treatment
Oliva Skin & Hair Clinic
New No 53, Old No 26, Sai Bhavanam, 2nd Cross Street Ground Floor, Gandhi Nagar, Adyar, Chennai, Tamil Nadu - 600020
Monday-Sunday: 10AM – 8PM
₹Consultation Fee : Rs. 500
Our Skin And Hair Specialists
Dr. Asha Dhanasekaran

Consultant - Dermatologist
Dr. Lakshmi Durga M

Consultant - Dermatologist
Dr. Shiva Yogana Ramaraj

Consultant-Dermatologist
Our 91% client satisfaction rate is unparalleled in our field.
Read below what our clients have to say and learn more about what makes us the premier provider of skin and hair care services.
Client Reviews
Read below what our esteemed clients have to say about us and what makes us the premier provider of skin and hair care services.
Superb & Satisfying Experience
I am so glad I decided to undergo skin lightening treatment at the Oliva clinic Adyar. I had severe hyperpigmentation which made my fair skin look like dull skin. I was told that this clinic has the best dermatologist and after my consultation and treatment, I would say that this is true! The staff at Oliva clinic are very friendly and professional. No doubt this is the best clinic in Chennai! Thanks a lot, Oliva for clearing my skin and bringing back my fair and glowing skin.
N
Reviewed us for : Skin Lightening Treatment
Naga Prabhakar Sharma
Great Experience
I went to Oliva clinic Adyar for scar removal treatment. I must say that the dermatologist was quite experienced and ensured that all my queries were answered and that the staff took good care of me! Everything went by without a hitch. I am very pleased with the results!!
R
Reviewed us for : Acne Scar Treatment
Roshan Gupta
Great Experience & Results
My acne was very bad and causing me major self-esteem issues. I tried so many things, but nothing helped. A friend of mine suggested I book an appointment at Oliva skin and hair clinic in Adyar. I went in for a consultation and was so happy with the plan. I am thrilled with the results. All my blackheads and acne problem have been put to rest now! I highly recommend Oliva's services to anyone with skin issues
P
Reviewed us for : Pimple Treatment
Paramita Nair
Best Hair Regrowth Solution
I am 28 years old and was suffering from severe hair fall. I had read a lot about PRP hair treatment and was keen to give it a shot. A quick Google search led me to Oliva Clinic in Adyar. I booked an appointment with their dermato-trichologist. I was super impressed with my consultation with the hair specialist. My crown area of scalp was thinning. Based on the doctor's suggestion, I began my PRP treatment. I am happy to say that my treatment yielded amazing results!
A
Reviewed us for : PRP Hair Loss Treatment
Avadooth Narayan
Best Skin Clinic in Adyar
Oliva clinic's treatments, especially at the clinic in Adyar, really work. I had been suffering from dense unwanted hair growth in my underarms. Tried every product and homemade remedy in the market but nothing worked. I started looking for a more scientific approach, and based on the reviews; I opted for Oliva clinic. I am glad that I went ahead with it. I have prescribed an underarm hair removal treatment along with medications. After the first couple of sessions, I could see noticeable changes in my underarm hair.  My skin became silky smooth. Thank you so much, Oliva!
L
Reviewed us for : Laser Hair Removal
Likitha Advani
Positive & Friendly Clinic
The best skin clinic in Chennai is Oliva, hands down. It has among the finest skin specialists in the country. I visited the Oliva Clinic in Adyar to get rid of my pimple marks, and I am completely satisfied with my scar-free skin! The doctor and staff have a really positive approach!
k
Reviewed us for : Acne Scar Treatment
kavya Ranjan
Professional Services
My son's acne was getting worse, so I was hopeful when I found Oliva Clinic Adyar. From the start, we were treated kindly and professionally. We followed the dermatologist's plan to the T and the results were super! After a few months, he was completely healed, his skin is great, and so is his confidence! Without any hesitation, I recommend this as the best skin clinic in Adyar!
M
Reviewed us for : Pimple Treatment
Malavika Sharma
Safe & Customized Treatment
I was suffering from hair fall problems, and it became so severe that even my scalp was becoming visible. A friend recommended Oliva Clinic Adyar, and I immediately booked an appointment with the best trichologist there. The doctor did a thorough examination and suggested the PRP treatment for hair fall. I am really happy with my results! Post my treatment; I could see an increase in my hair volume. I was impressed with the concern showed by the doctor and staff during my procedure. They customized the treatment so that it could give me the best results!
M
Reviewed us for : PRP Hair Loss Treatment
Mithun Varma
Outstanding Results & Service
I would highly recommend Oliva clinic (Adyar branch)  which I visited for a laser treatment for hair removal. The skin specialist explained to me how they used pain-free technology to achieve permanent results. The devices they used were top-notch and US FDA-approved. The clinic is well maintained, including the procedure room, washroom, etc. The doctor was very patient and explained in the very first session itself what was achievable and never gave unrealistic expectations. Honestly, the results were much better than I expected. Overall, I would say the results and hospitality were outstanding, so I never felt like opting anywhere...
A
Reviewed us for : Laser Hair Removal
Abhinandan Pandey
Our Clinic Images
We offer comfort and convenience during your visit to our clinic. Here are some images from our world-class clinic in Adyar.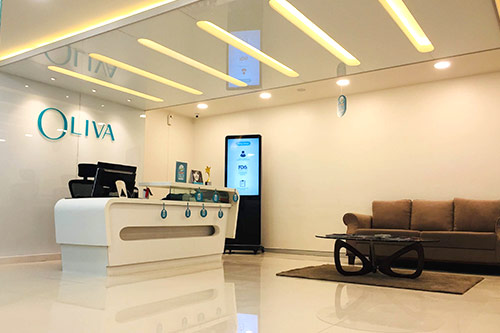 Registration Desk
Client Lounge
Consulting Room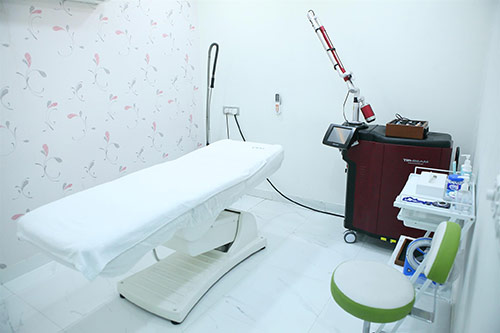 Treatment Room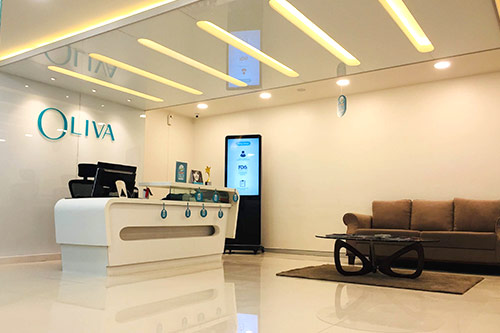 Registration Desk
Client Lounge
Consulting Room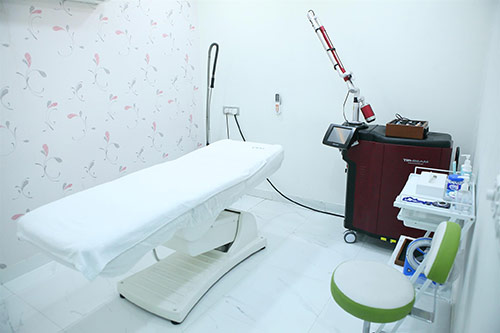 Treatment Room
Frequently asked questions