LASER WART REMOVAL TREATMENT IN CHENNAI
In these days of modern life style, due to busy schedules and daily chores in life people often neglect their health. One of the major components of your body is skin which represents the external appearance or the aspect of outward beauty. Skin is prone to different infections of which Warts are the most common. Warts are viral infection affecting the outer layers of skin often appearing as flat or slightly raised bumps which are skin colored to brown. Sometimes they appear as cauliflower or finger like growths on skin giving a very unsightly appearance. Warts cause high inconvenience in the form of unappealing cosmetic appearance, sometimes painful too on sites like soles. For people who suffer with warts on their skins in Chennai city, Oliva Clinic is the right place for effective Warts Removal Treatment.
The most affected parts of the body are face, neck and wrists. They may actually occur on any part of the body including palms and shoes. If you are feeling anxious and are determined to get rid of them, you can now be relieved since there is an apt solution at Oliva Clinic in Chennai. Similar to the process of moles removal, there is a specialized procedure for treatment of warts. It is done by a procedure called radio frequency and this makes Oliva different from the rest. The personal attention patients receive here by our specialist team helps you to regain your self-esteem and external appearance.
The skin specialists at Oliva Clinic have the right expertise for treating warts with excellent results. They take maximum care to make sure that the whole process is done without any inconvenience.The team at Oliva Clinic leaves no stone upturned to make sure that you don't feel any discomfort. Local anesthetic cream is applied for 45 minutes to one hour to make the treatment area numb. It would take a minimum of three to five days for the skin healing, post radio frequency is done. Oliva Clinic has become popular today because of its expertise to see that the procedure is done with utmost safety and efficacy. It usually takes a maximum of two hours for the whole wart removal procedure, which is in turn is based on the size and number of warts. Make a wise decision to choose the best option for effective warts removal treatment in Chennai.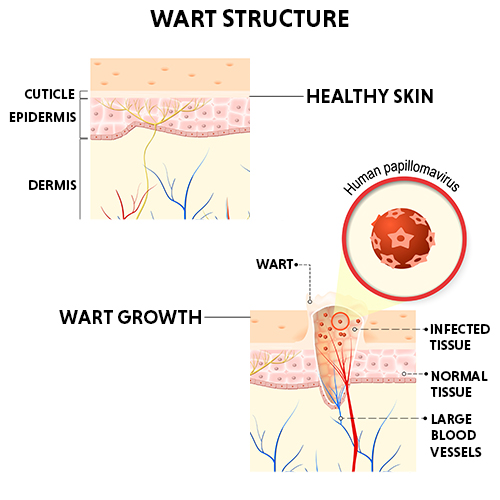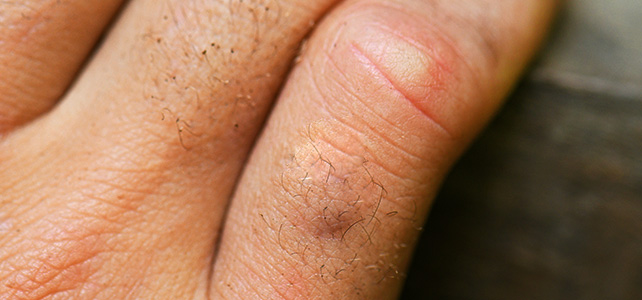 *Images are from real clients, and results can be subjective
Before & After Results Of Warts Removal Treatment
Check out real images of our clients before and after the sessions of wart removal treatment at Oliva.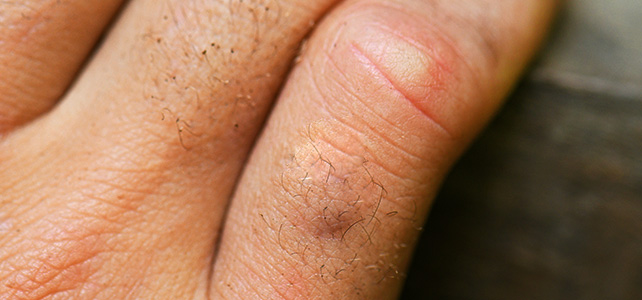 Treatment results may vary from person to person
Client Reviews
Read below what our esteemed clients have to say about us and what makes us the premier provider of skin and hair care services.
My experience with oliva
This is best clinic one can ever dream to get associated with. Everything about it is so cozy and comfortable be it the doctors, the staff, the ambience, their interaction and all, everything is top notch about this clinic is top notch. My doctor MS. Laxmi Divya is excellent in her approach ND I am glad I found her.
Review for : Skin Whitening Treatment
Bobs Bobby
Skin treatment
I was suffering with severe itching all over my body for almost a month. I met Dr.Dilshad and the way she explained the entire thing was such a satisfaction. She gave me tablets and I was sorted within a week.. Wonderful staff, very polite n understanding. I would like to really Thank Bobita Rai and Sindhu for helping me out.. I would definitely recommend my near n Dear ones. Thank you Oliva.
Review for : Pimple/Acne Scar Treatment
Jasleen Benipal
Best skin treatment facility
It's really a very good clinic with best healthcare providers. I recommend it for all who need any skin related treatment.
Review for : Pigmentation treatment
Pinky Bulchandani
Best Place To Cure Hair Loss
I have been to oliva for PRP Hair Loss Treatment after 4 sessions only I have seen good results. I strongly suggest oliva for everyone. Thanks to Oliva Team.
Review for : PRP Treatment for Hair Loss
santhosh kumar
Satisfied With The Treatment
I have been to this clinic to get rid of tanning on my face. Treatment was done by the expert dermatologists. Treatment was extremely helpful as it helped me get rid of my tan and get the much needed glow on my skin. Most importantly the treatment was painless. Staff members are very friendly. I also want to add that I had been to other clinics before but I didn't get the desired results. After doing some research on the internet, I got to know about this Oliva clinic. Now I am glad I chose Oliva clinic. I recommend Oliva...
Review for : Skin Whitening Treatment
Swarupa A
Pimples Problem
My personal experience with oliva clinic has been outstanding. I had been suffering from Acne since a long time. The doctor suggested a few skin peels and some medication. I took the peels and took the medication. I could see the difference in a few days as pimples stopped coming. I am proud to say Thank Oliva.
Review for : Pimple/Acne Scar Treatment
bharath panyala
This Clinic Has Excellent Service – Thank you Oliva
I had hair loss problem from the past 2 years, I tried all sorts of Medication and I was disappointed. I came to know about Oliva Clinic through YouTube and visited their website. Initially I was a bit apprehensive about the treatment and felt that the fees were a bit high after visiting the clinic. But I followed my instinct and started my PRP treatment in April and by December my hair density has grown and am extremely happy with the treatment. I thank oliva for helping my hair grow back. best team of oliva in Himayatnagar, supporting staff and...
Review for : PRP Treatment For Hair Loss In Hyderabad
Bhanumathi Damera
Great Service – Kudos
Oliva has a great set of doctors who will understand the core of your skin concern and advise you accordingly on the course of treatment. Very happy with the way I was taken care of by the team here. They are quite approachable and attentive to the client's needs and requirements. And as far as follow ups and reminders are concerned, one can totally count on them. My problem for Acne Scars has been solved.
Review for : Pimple/Acne Scar Treatment
Rajesh Jajala
Best Clinic for skin and hair
Great experience for treatment of pores. Quick results with in few weeks and complete removal of tan as well. Doctor and staff are very pleasant and made the treatment more comfortable.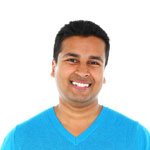 Review for : Laser Hair Removal
Anil Chand
Why Oliva
Experienced in-house team of
Cosmetic Dermatologists

Comprehensive one-to-one
consultation with the doctor

Advanced US-FDA approved
equipment

Well trained and certified
therapists

Served 1,00,000 happy customers
and counting

Stringent guidelines and set
protocols for better service efficacy
Frequently Asked Questions on Warts Removal Treatment