Laser Skin Lightening Treatment In Chennai
Best Clinics For Skin Lightening Near You
Skin is a reflection of our beauty and it affects our own self-image. With extreme sun exposure, pollution, lifestyle mistakes, stress and other health conditions, our skin loses its charm and glory. Tan, blemishes, sun spots, pigmentation and other marks on the skin, especially on the prominent areas, is a huge cause of concern. Oliva brings some of the most advanced and effective solutions for skin lightening, that are proven to bring desired changes in your skin. Thus helping you get rejuvenated and revitalized skin in its prime glory.
All of us deserve to look our best. A glowing flawless skin boosts one's self-confidence by improving the physical appearance. It makes you look good and feel good from within. Oliva Clinic in Chennai have a special, scientifically backed advanced dermatology procedure called the laser toning. It is a safe, quick procedure to rejuvenate and revitalize the skin in working group of Chennai population who cannot afford time away from work. This treatment is done by the expert dermatologists and they use the leading edge fractional Q Switched Nd:YAG laser.
Skin Lightening treatment with laser toning is the most advanced dermatology treatment which is perfect for all kinds of skin with no down time and minimal or nil comfort.
Laser toning treatment is the most exciting procedure compatible with a host of other skin lightening procedures available today with evidence based results. It works by dispersion of melanin collected in the superficial and deep layers of the skin without disturbing the topmost layer of the skin thereby giving you an even skin tone and a more clearer skin than before.
It is a best choice of treatment for sun tan, sun damaged skin, post acne blemishes, freckles, age spots etc. The best part is, it can used in type of skin with least risk of complications. The added advantage about laser toning is that, it also aids in collagen remodeling which ensures reduction of fine lines, smoothing of skin texture and reduction in open pore size.
At Oliva Clinics, we believe in offering the best skin lightening treatment which would be a balanced combination of aesthetic and clinical approach.
We have certified dermatologists who have years of experience in skin lightening treatment and laser toning.
Every equipment used at Oliva Clinics is latest and approved by US-FDA.
Strict and stringent protocols and tested guidelines are followed to maintain the required balance between safety and efficacy.
Every treatment at Oliva Clinics is customized considering the client's skin requirement and extent of skin damage as we believe in understanding the skin before treating it.
The assisting staffs and therapists are rigorously trained before being put into actual service. Every Oliva Clinics in Chennai has state-of-the-art facilities with serene and calm ambiance.
We have served over 1,00,000 clients across our branches for skin lightening treatment with 91% satisfaction rating.
You can call on 1800 103 3893 to book an appointment or use the 'Book  Appointment' form on our website to do the same. Our experts are here to clarify any doubts you may have. We have skin whitening centers in three locations in Chennai at Adyar, Alwarpet and Anna Nagar.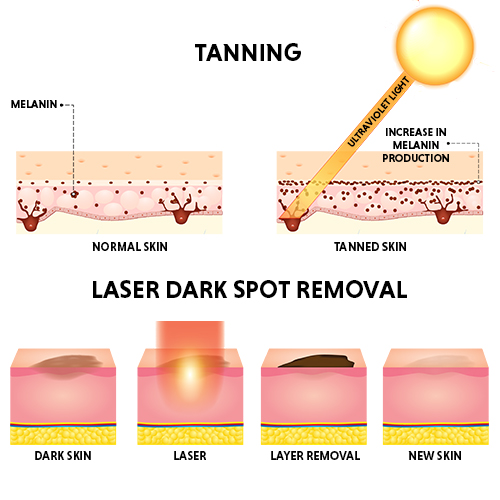 Skin Whitening Treatment Procedure Explained By Dermatologist
Oliva offers an advanced treatment for skin lightening and rejuvenation. Check out the details on our procedure and gain deeper insights into how the treatment proceeds under an expert dermatologist.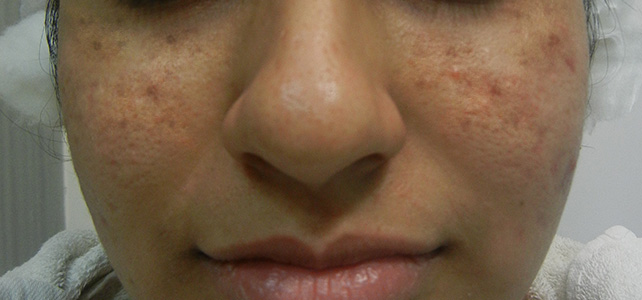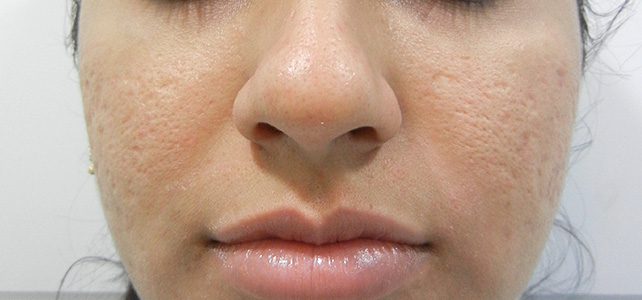 *Images are from real clients, and results can be subjective
Before & After Results Of Skin Lightening Treatment
Check out real images of our clients before and after the sessions of skin lightening treatment at Oliva.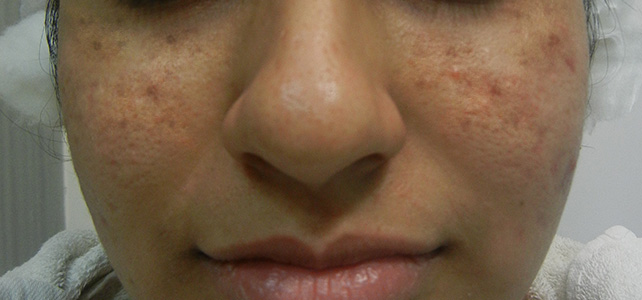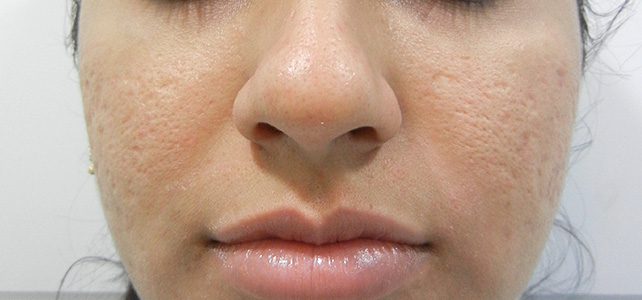 Treatment results may vary from person to person
Client Reviews
Read below what our esteemed clients have to say about us and what makes us the premier provider of skin and hair care services.
Satisfaction
Had a satisfactory treatment. Loving my skin now.
Reviewed us for : Skin Lightening Treatment
Charles Freekey
Laser toning
Thanks you to the doctors at Oliva. I am feeling much more confident about my skin now.
Reviewed us for : Skin Lightening Treatment
Priyanka Murugesan
Safe space for skin treatments
I was very dull and dark earlier after the treatment my confidence level was improved and had seen the drastic change over my skin
Reviewed us for : Skin Lightening Treatment
Abirami Thiru
Lighting treatment
Treatment is so good and doctor and office staff giving good response
Reviewed us for : Skin Lightening Treatment
Thiruvottiyur siva
Best Skin Clinic
If you are looking for the best skin clinic in Chennai then you must visit Oliva Clinic, Anna Nagar. They have the best dermatologist, and I can say this based on my own experience. I got a skin lightening treatment done here to get rid of my dull skin. I could see positive results right after my second session, and after all that, my dull skin was replaced by glowing and fair skin! I have decided to visit this clinic for any kind of skin problems in future.
A
Reviewed us for : Skin Lightening Treatment
Aakanksha Ravi
Relief from Pigmentation
I had been worrying about pigmentation on my cheeks for the past few years. I was searching for the best dermatologist who could successfully help me get rid of my pigmentation problem. I got to know that Oliva skin and hair clinic in Anna Nagar has the best skin doctors. So I went for a skin lightening treatment here, and to my surprise, I got back my flawless skin!!  I am going to follow all the post instructions carefully to ensure that I have my glowing skin for a long time! Thanks a lot, Oliva!
M
Reviewed us for : Skin Lightening Treatment
Megha Tripati
Best Skin Doctors
When it comes to finding the best dermatologist and the best clinic in Chennai, then the answer is Oliva Clinic in Alwarpet! A great place for getting rid of your dull skin through skin lightening treatment. Apart from the successful results, I was also impressed by the ambience of the clinic, the safety ensured, protocols followed, etc.
V
Reviewed us for : Skin Lightening Treatment
Vidhya Dharan
Recommend for Skin Whitening
I am undergoing skin whitening treatment at the Oliva Skin and Hair clinic in Alwarpet. Already three sessions have been completed, and we are very happy with the results. Must say they have the friendliest and best skin doctors! If you also want your flawless skin back, then do consult Oliva. I would highly recommend this clinic for anyone looking for a skin whitening treatment.
M
Reviewed us for : Skin Lightening Treatment
Mahima Nayar
Superb & Satisfying Experience
I am so glad I decided to undergo skin lightening treatment at the Oliva clinic Adyar. I had severe hyperpigmentation which made my fair skin look like dull skin. I was told that this clinic has the best dermatologist and after my consultation and treatment, I would say that this is true! The staff at Oliva clinic are very friendly and professional. No doubt this is the best clinic in Chennai! Thanks a lot, Oliva for clearing my skin and bringing back my fair and glowing skin.
N
Reviewed us for : Skin Lightening Treatment
Naga Prabhakar Sharma
Why Oliva
Experienced in-house team of
Certified Dermatologists

Comprehensive one-to-one
consultation with the doctor

Advanced US-FDA approved
equipment

Well trained and certified
therapists

Served 3,00,000 happy customers
and counting

Stringent guidelines and set
protocols for better service efficacy
Frequently Asked Questions On Skin Whitening Treatment