Hair Fall Treatment In Chennai: Cost, Procedure and Results
If you are experiencing sudden, excessive hair loss, hair thinning or a receding hairline and leave it untreated, it may result in balding. Timely intervention and the right diagnosis are critical to prevent your acute hair fall from progressing to balding.
Top dermato-trichologists at Oliva Skin & Hair Clinics in Chennai offer safe and advanced solutions for excess hair fall, reviving hair growth and reversing early stages of hereditary hair loss. Our doctors provide customised solutions that include the use of USFDA-approved centrifuge technology for the best results.
Keep reading to learn about the best hair fall treatments in Chennai.
Medically known as Alopecia, hair loss is a common condition among men and women that can be genetic or triggered by hormonal changes, nutritional imbalance, chronic medical illnesses, or an unhealthy or stressful lifestyle.
Signs of hair loss include:
Excessive shedding of hair
Losing hair in the temple and crown areas and scalp partitions
The appearance of circular patches on the head due to hair fall
Progressive hair thinning that leads to balding
It is critical to consult a dermato-trichologist who can diagnose the root cause of your hair loss and provide the appropriate solution to prevent premature balding and boost natural hair regrowth.
What Is The Holistic Approach To Hair Loss?
A holistic approach to a hair loss solution is to identify the root cause and treat it, thus ensuring long-lasting results.
Experienced dermato-trichologists at Oliva Skin & Hair Clinics in Chennai offer comprehensive, customised solutions to hair loss after thoroughly understanding the severity of your hair loss condition. They will study your genetic and medical history, health status, the chronicity of your hair loss, food habits, lifestyle, and any recent illnesses or stressful events to pinpoint the cause. They may also ask for blood investigations to analyse your hormonal and nutritional status.
This in-depth picture will help our doctors provide a precise solution. The sooner you consult a dermato-trichologist, the higher the chance of treating your hair loss and promoting natural hair regrowth.
How Do We Diagnose Hair Loss?
You can expect the following steps when you visit any of the Oliva Clinics in Chennai for hair loss:
A personalised consultation with an experienced dermato-trichologist who will diagnose the cause, type and severity of your hair loss condition.
A trichoscopy to analyse the condition of your scalp and hair quality.
Blood investigations to rule out any hormonal or nutritional deficiencies.
Followed by a customised treatment plan based on the genetic history of balding, your dietary habits and lifestyle, stress levels, and health reports.
What Treatment Options Are Available At Oliva's Chennai Clinics?
Top dermato-trichologists at Oliva Clinics in Chennai offer advanced, custom-made solutions for hair loss as solo or combination treatments.
These include:
A Personalised Hair Care Routine: Based on your scalp condition, hair quality and the severity of hair loss, our doctors will recommend a hair care routine with products suitable for your hair type.
Nutritional Advice: The doctor may suggest changes in your food habits and nutritional supplements.
Medications: They might prescribe oral medications such as Finasteride and topical medications like Minoxidil to promote hair growth.     
Hair Regrowth Therapy: Our dermato-trichologists excel at providing advanced Platelet-rich Plasma (PRP) therapy, a non-surgical procedure with no side effects. The treatment helps reverse the early stages of genetic hair loss or androgenetic alopecia and boosts natural hair regrowth.
Specialised Injections: Our experts administer specialised injections for hair loss caused by auto-immune disorders like alopecia areata.
What To Expect During This Treatment?
You will notice a significant reduction in hair loss and a visible increase in hair volume, density and scalp coverage as a result of the customised treatment plan. Our dermatolo-trichologists may recommend PRP therapy as a standalone treatment or combined with any of the others mentioned above. The treatment plan will also include the unique number of sessions you will require. Oliva's expert doctors use the advanced, USFDA-approved centrifuge technology, assuring nothing but the best results and a comfortable experience with the use of local anaesthesia. This 100% natural hair regrowth therapy is safe and has no side effects.
Why Choose Oliva Clinic In Chennai?
Our specially-trained and experienced dermato-trichologists are the best in Chennai and are known for their expertise in providing custom-made solutions for diverse hair fall concerns.
Our clinics in easily accessible locations – Adyar, Alwarpet and Anna Nagar – are equipped with sophisticated, USFDA-approved centrifuge technology. Our facilities and services meet global standards.
Oliva Skin & Hair Clinic is a leading chain of dermatology clinics with nationwide presence and 100+ dermato-trichologists who have performed 1,08,500+ PRP treatments successfully. We have 6,00,000 and more clients with a 91% satisfaction rate, a testament to the quality of our services.
Click here to find the best dermato-trichologists for PRP Hair Treatment in Chennai.
The Times of India has recognised Oliva as the No.1 Skin and Hair Clinic in India.
For a consultation with one of the top dermato-trichologists in Adyar, Alwarpet or Anna Nagar branches in Chennai, you can call us at 📞1800-103-3893 or fill out the Book Appointment form. Our customer care team will be pleased to schedule an appointment at your preferred time and location.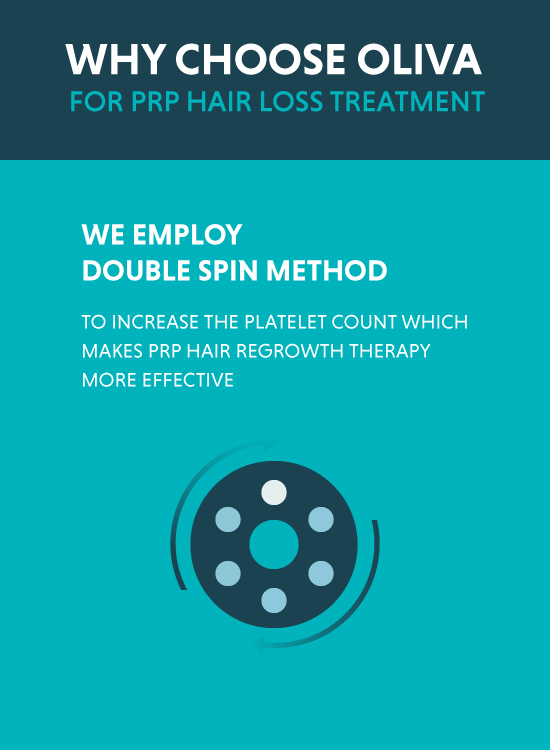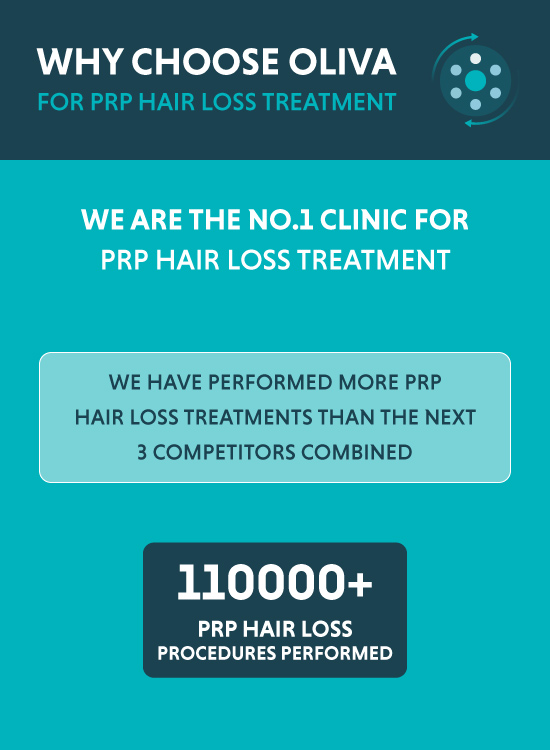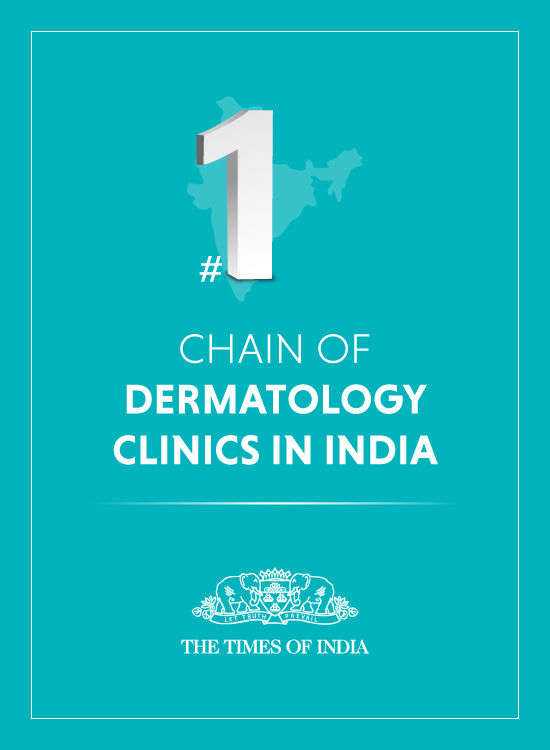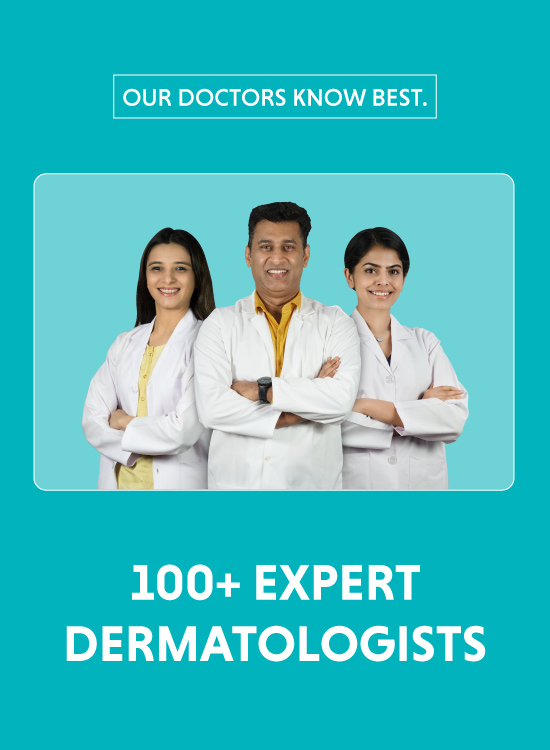 Hair Loss Treatment Procedure Explained By Dermato-Trichologist
Here is an explainer video about Oliva Skin & Hair Clinic's advanced hair loss treatment from our top dermato-trichologist. Find out all that you need to know here.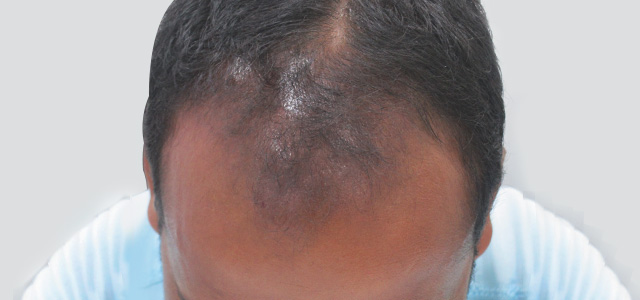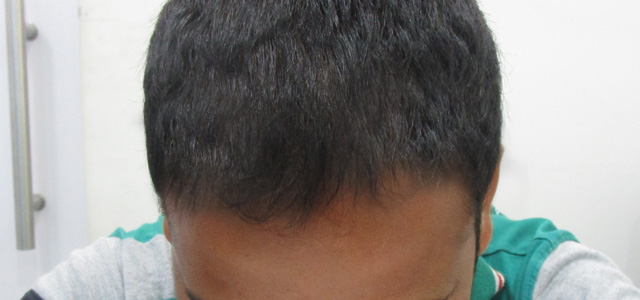 *Images are from real clients, and results can be subjective
Before & After Results Of Hair Loss Treatment
Here is a glimpse of the hair growth treatment results at Oliva Skin & Hair Clinic.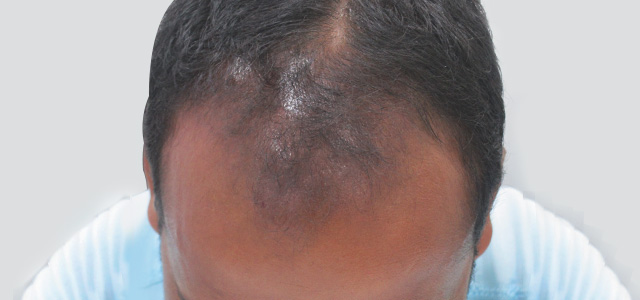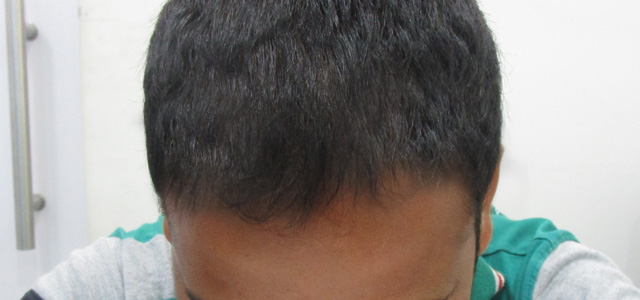 Treatment results may vary from person to person
FREQUENTLY ASKED QUESTIONS