Laser Acne Scar Removal Treatment In Chennai
Best Scar Removal Clinic Near You
The hot and sultry weather plays havoc with our skin in the form of painful acne and permanent scars. The never-ending humidity adds to our skin woes; making it look more oily and prone to breakouts and blemishes. If you are struggling with managing pimples and preventing marks, stop experimenting with home remedies and parlour packages now. Get smart and switch to medically-approved acne scar removal treatment in Chennai that guarantees visible results!
What Is An Acne Scar Removal Treatment?
Acne is a common skin concern that affects teens and young adults. It occurs due to a build-up of excess oil, dirt and dead cells in the pores. It can cause inflammation, hyperpigmentation /spots and even scars if left untreated. An acne scar correction treatment helps to erase marks of painful pimples forever!
Different Types Of Scars Treated At Our Clinics
Here are the different types of acne scars our expert dermatologists specialise in treating:
Boxcar scars
Rolling scars
Macular Erythematous and pigmented scars
Hypertrophic scars/ Keloid scars
Acne Scar Removal Treatments In Chennai
Here are some of the safe and effective advanced procedures dermatologists at Oliva perform.
Pixel Laser Resurfacing: At Oliva, treatment for acne scars is powered by the most advanced laser technology that has the safest wavelength for coloured Indian skin. Our dermatologists treat different types of scars with the use of fractionated Erbium YAG laser. Although they create controlled micro-injuries with utmost precision to leave behind a healthy rim of skin, they ensure that healing happens with minimal downtime. The subsequent collagen production replaces the damaged tissue and reduces the appearance of scars and at times even alleviates them to a great extent! This non-invasive and chemical-free treatment option involves minimal risk and downtime to deliver optimal results.
TCA Cross: Doctors at Oliva, use Trichloroacetic acid solution for chemical reconstruction of scarred skin. Unlike peel treatments at parlours, this advanced aesthetic procedure involves the focal application of a plant-based extract to treat ice pick scars. The induced collagen production leads to a visible improvement in the ice pick scars as well as the texture of the skin.
Microneedling Radio Frequency: This cutting-edge skin resurfacing technology is a popular treatment option for reducing rolling scars as it involves no downtime. The use of radio frequency energy offers multiple benefits as it boosts both the collagen and elastin levels in the skin. Besides being a safe and effective acne scar removal treatment, it improves the firmness of the skin and adds to its youthful appeal and radiance without any recovery time.
Subcision: Our expert dermatologists at Oliva specialise in performing this minimally invasive treatment to decrease the depth of scars minus injuries and infections. In a sterile environment, they use microneedles to release the adhesions of the tethered scars to stimulate a healing response in the sub-layers of skin. Our doctors follow stringent protocols to ensure that our advanced dermatological procedures are safe, pain-free and effective.
Laser Toning: Oliva takes pride in the fact that the latest USFDA approved laser technology is available at all our state-of-the-art clinics. Our doctors use Q switched Nd:YAG laser for effective reduction of flat, red and pigmented acne scars.
Who Is A Suitable Candidate For Scar Removal?
Anyone above the age of 18 years can opt for advanced acne scar treatment. However, it is not advisable for pregnant women, lactating mothers and patients suffering from chronic health conditions.
What Is The Number Of Sessions?
Doctors at Oliva recommend 6-8 sessions of treatment to achieve visible results. The number of sessions you need depends on your skin type, underlying cause, scar type, the severity of the condition and the modality of treatment. Doctors may advise a stand-alone or combination of procedures for optimal results. You can start seeing an improvement in the skin texture and a reduction in the appearance of scars from as early as the 2nd or 3rd session of the treatment.
Why Opt For Acne Scar Removal At Oliva?
Here are the top 6 reasons why you should choose Oliva for acne scar removal treatment:
Over 91% of our clients enjoy blemish-free skin for years.
Trusted brand with over 2,50,000+ happy clients.
Excellent track-record of 45,000+ successful scar removal procedures.
Largest team of leading dermatologists and certified therapists
Three state-of-the-art acne scar correction clinics in Chennai.
Latest USFDA equipment available at our state-of-the-art clinics for safe and effective treatments
Here are the steps you can expect while opting for acne scar removal treatment at Oliva:
Book an appointment
One-on-one consultation with an experienced dermatologist
Diagnosis based on Dermascan, clinical history, and medical investigations (if required).
Customisation of the treatment plan that includes addressing the underlying cause, selection of aesthetic procedures based on skin type and condition and defining the number of sessions required.
Priming and Pre-care guidance
Procedure
Post-Care Support
You can call on 1800 103 3893 to book an appointment or use the 'Book  Appointment' form on our website to do the same. Our experts are here to clarify any doubts you may have. We have scar removal centers in three locations in Chennai at Adyar, Alwarpet and Anna Nagar.
Acne Scar Removal Procedure Explained By Dermatologist
Oliva offers some of the most advanced treatments for pimple/ acne scar removal. Check out the details on our procedures and gain deeper insights into how the treatment proceeds under an expert dermatologist.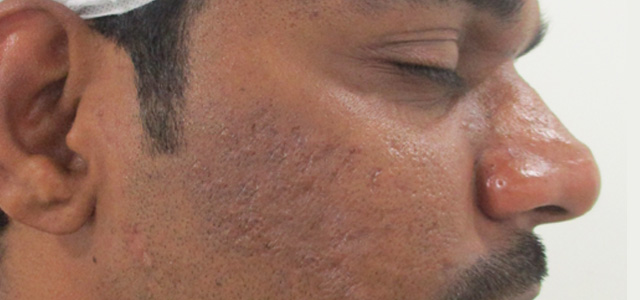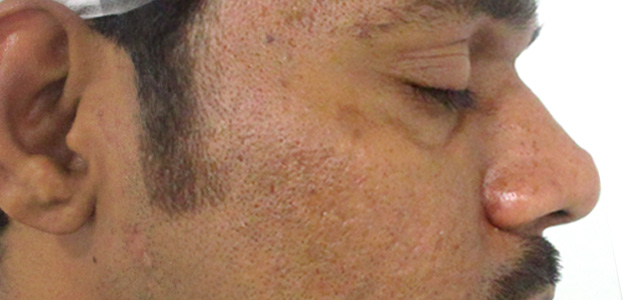 *Images are from real clients, and results can be subjective
Before & After Results Of Acne Scar Treatment
Check out real images of our clients before and after the sessions of pimple/ acne scar removal treatment at Oliva.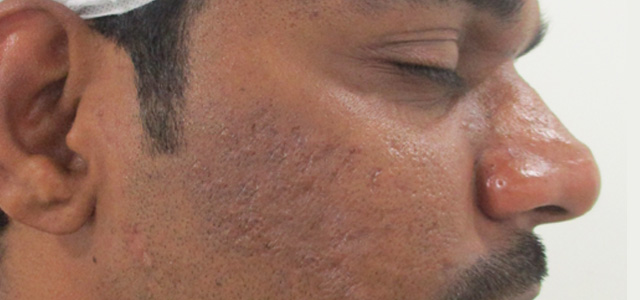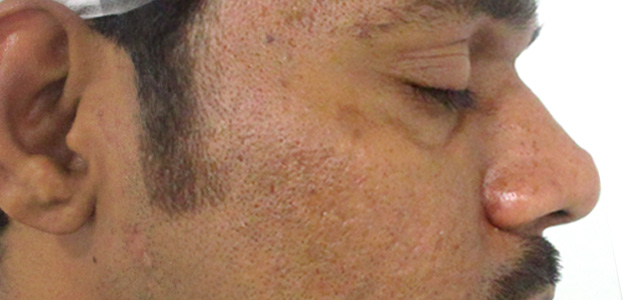 Treatment results may vary from person to person
Why Oliva
Experienced in-house team of
Certified Dermatologists

Comprehensive one-to-one
consultation with the doctor

Advanced US-FDA approved
equipment

Well trained and certified
therapists

Served 3,00,000 happy customers
and counting

Stringent guidelines and set
protocols for better service efficacy