Best Laser Hair Removal Clinics In Chennai
Hair Removal Treatments For Face And Body
Your beauty and appeal gets hampered by unwanted and unsightly hair, especially if they are present at prominent areas like face, hands, legs, and abdomen. Oliva offers advanced laser hair removal treatment to help you bring silky soft and hair free skin that adds to your charm. Unwanted hair growth is common in both men and women of all age groups. Oliva brings advanced USFDA approved laser technology that gives precise and effective results in all areas of the body including the sensitive areas like underarms and private parts as well.
Here are the advantages of laser hair removal treatment:
Advanced USFDA approved laser technology

Suitable for all Indian skin types and every part of the body

Gives precise results which are permanent and effective

Quick and a painless procedure

Cost effective as compared to

traditional methods of hair removal.
Our popular packages are:
Oliva brings world-class state of the art USFDA approved laser technology for hair removal. We have a specific laser for different kind of hair and skin colour to give you the most effective results –
Soprano Ice – This is an advanced USFDA approved laser methodology. Both Diode and Alexandrite laser technology is used together, with two hand pieces; the latest in-motion and the conventional shot by shot, to cover each and every part of the body with utmost ease and perfection.
Nd:YAG laser – Specially designed USFDA approved technology, to treat coarse hair using shot by shot method of treatment.
Advanced USFDA approved Laser technology; suited for each and every part of your body and all skin types

Painless, effective and a permanent fix for unwanted

Works wonderfully on both men and women, and even on sensitive areas like private parts, underarms, etc.

No major side effect and downtime

Cost effective when compared with lifetime cost for traditional methods.
You can call on 1800 103 3893 to book an appointment or use the 'Book  Appointment' form on our website to do the same. Our experts are here to clarify any doubts you may have. We have laser hair removal centers in three locations in Chennai at Adyar, Alwarpet and Anna Nagar.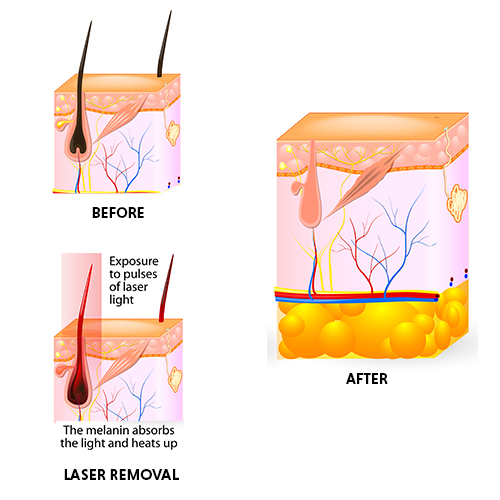 Laser Hair Removal Procedure Explained By Our Dermatologist
Oliva offers advanced FDA approved laser hair removal treatment for unwanted hair. Check out the details on our procedure and gain deeper insights into how the treatment proceeds, under an expert dermatologist.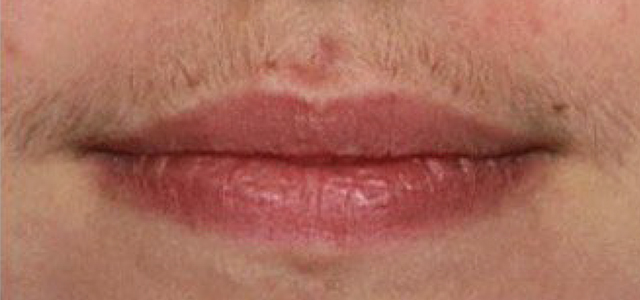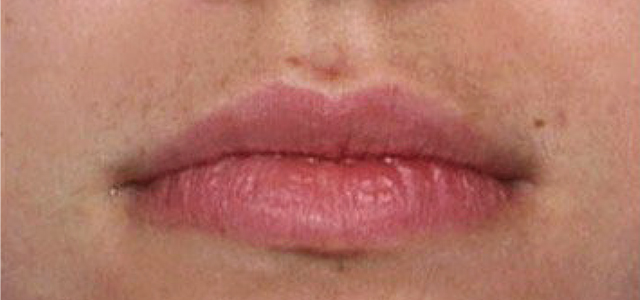 *Images are from real clients, and results can be subjective
Before & After Results Of Laser Hair Removal
Check out real images of clients before 1st and after 6th session of laser hair removal at Oliva.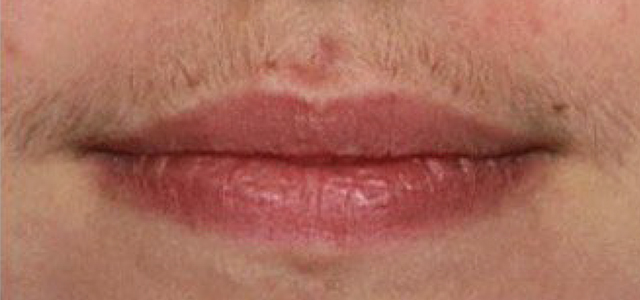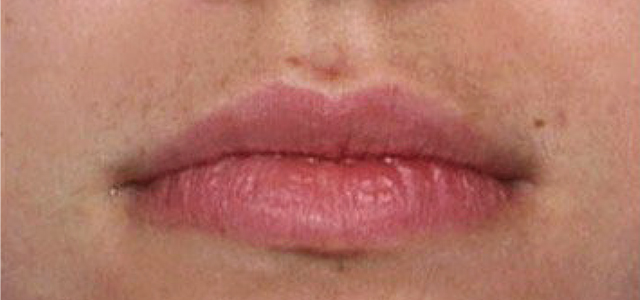 Treatment results may vary from person to person
Client Reviews
Read below what our esteemed clients have to say about us and what makes us the premier provider of skin and hair care services.
Excellent
Reviewed us for : Laser Hair Removal
Shuba Biju
LHR
Good ambience and good place . I was comfortable with the LHR treatment . Special thanks to Dr .Surya Prabha and skin therapist Shalini was good and is known for her patience .Thank you Oliva team
Reviewed us for : Laser Hair Removal
Abisha -
Amazing service
I would definitely recommend this clinic to my friends. I was very comfortable with the treatment I received. I had excellent results after the first session, the staff were very attentive to my needs, and the expertise of the doctors regarding skin conditions were admirable. Ms. Rachana was very client oriented in her service, made the experience involving my opinions, and interesting pointers about how to maintain the beautiful skin I got as a result.
C
Reviewed us for : Laser Hair Removal
Chandhni Kannan
One Step Solution
I have undergone laser treatment for hair removal and i have been completed 3 sessions and the results i could figure out is completely awesome,i could drastically feel the difference after finishing each sessions. Here the doctors, staffs and therapist, everyone is handling their clients with lots of patience and clinic also has a gud ambience.
Reviewed us for : Laser Hair Removal
Tejas Sri
Fantastic Hair Removal Services
Oliva Clinic in Anna Nagar provides fantastic hair removal services. I was looking for an underarm hair removal treatment and came here. Results have exceeded my expectations. I had a pleasant experience and highly recommended this clinic.
K
Reviewed us for : Laser Hair Removal
Kumari Patnaik
Approachable & Friendly Staff
I've been going for hair removal treatment at Oliva Clinic Anna Nagar for the past couple of months. Just completed my 4th session of laser treatment and I can't express how happy I am with the results. Their painless technology, friendly and approachable staff, experienced skin specialist, I could go on.. For permanent relief from unwanted hair, I will highly recommend this clinic.
V
Reviewed us for : Laser Hair Removal
Veda Valli
Awesome Hair Removal Clinic
This is one of the best laser hair removal clinics! I visited Oliva skin and hair clinic Anna Nagar for a full body laser hair removal, and my overall experience was awesome. I was SO happy with the results, the care and the support provided by the dermatologist and the staff. You should visit this clinic if you are looking for laser hair removal services in Anna Nagar.
A
Reviewed us for : Laser Hair Removal
Adnan Mahider
Amazing Services
Visited the Oliva Clinic in Alwarpet for an underarm hair removal procedure. Went ahead with their laser hair removal treatment and so far the results have been satisfactory. The staff and the dermatologist are friendly, experienced, and cooperative. The quality of equipment and the thoroughness of the evaluation are 100%.  Ideal for cautious types who are careful about what they put on their skin.
G
Reviewed us for : Laser Hair Removal
Greeshma rani
Permanent Hair Removal Treatment
Booked an appointment with the skin specialist at Oliva Clinic Alwarpet for laser treatment–hair removal. Had heard a lot about their painless technology and wanted to give it a shot. Results have been truly extraordinary! I am impressed with the clinic's ambience, hygiene and welcoming environment. Even the supporting therapists are well-versed with the details and care instructions — It is an ideal clinic for those who are looking for a permanent solution for their unwanted hair.
S
Reviewed us for : Laser Hair Removal
Shravya Shubam
Why Oliva
Experienced in-house team of
Certified Dermatologists

Comprehensive one-to-one
consultation with the doctor

Advanced US-FDA approved
equipment

Well trained and certified
therapists

Served 3,00,000 happy customers
and counting

Stringent guidelines and set
protocols for better service efficacy
Frequently Asked Questions on Laser Hair Removal Treatment In Chennai