DERMAL FILLERS TREATMENT IN CHENNAI
As aging sets in, it results in the degradation of fat and collagen. This leads to wrinkles and deep furrows, volume loss giving an aged appearance.
Oliva Clinic in Chennai offers a highly efficacious and result oriented solution for aging. The miracle cure offered at Oliva Clinic in Chennai, is the option of advanced dermal Fillers treatment. Our clinic is equipped with the latest infrastructure and we use US-FDA approved products. These coupled with a well-trained team of experienced dermatologists who excel in providing the ideal solution, this is a boon for those who are concerned with changes of aging.
Oliva's Fillers Treatment In Chennai
Our specialists suggest the right treatment based on your skin's need and the extent of aging. This involves dermal fillers in combination with Botulinum Toxin or laser or even as a standalone treatment process. Just walk into our center in Chennai and witness the transformation by yourself. The process of Dermal fillers or soft tissue fillers is carried out for enhancing or replacing the volume loss which happens in the face due to ageing. The dermal fillers used comprise of collagen and Hyaluronic acid in the form of injectable soft gels which once injected usher a smoothening effect of wrinkles. Hyaluronic acid is a naturally forming sugar of human body which supplies nutrients and also acts as a cushioning agent. It hydrates the skin naturally by retaining the water and imparts aesthetic improvement.
Process Of Fillers Treatment In Chennai At Oliva Clinics
Initially a thorough facial analysis is done along with a proper understanding of client's concerns during consultation. Then treatment plan is chalked out specifically either for restoring the volume loss or augmentation. Type of filler which would help is decided accordingly. A local anesthetic cream is applied to minimize discomfort. Then, the filler is injected smoothly into the target areas.The product thus injected slowly gets hydrated giving volume and fullness in the target area in one to two weeks, giving a smooth appearance to the face.
This treatment is considered to be the most effective for dealing with nasolabial folds (grooves extending from corners of nose to corners of lips), tear troughs (under eye hollows), cheek hollows and enhancement of lips and cheeks. Oliva Clinic is the place where you can get back your youthful appearance in a hassle free manner with limited or no recovery time. It generally takes one session for ideal wrinkle smoothening and once the session is over, the results last for at least for at least one year.
The side effects that may be noticed are swelling, lumps/bumps, pain, redness and bruising. However,you need not worry since side effects would only last till a maximum of seven days. Since the Fillers are injected into the affected skin region by means of an ultra fine needle and under a local anesthetic cream, there is no discomfort and you can experience instantaneous results.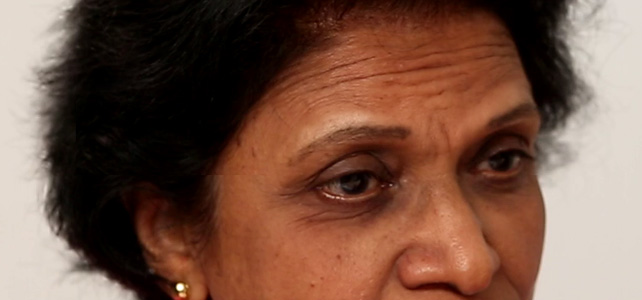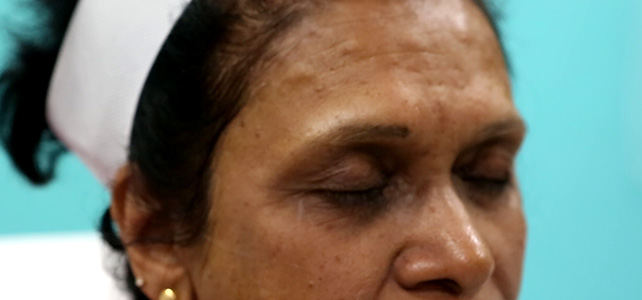 *Images are from real clients, and results can be subjective
Before & After Results Of Dermal Fillers Treatment
Check out real images of our clients before and after the session of dermal filler treatment at Oliva.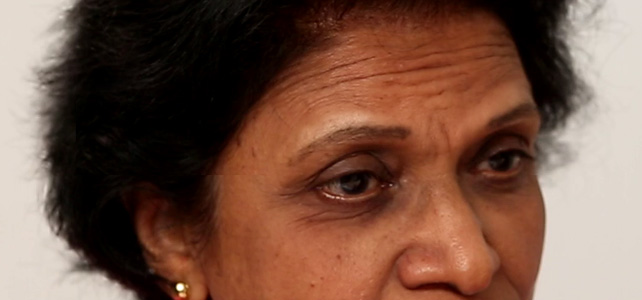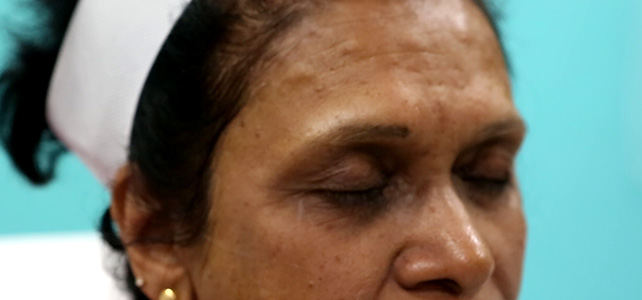 Treatment results may vary from person to person