PRP TREATMENT FOR HAIR LOSS IN CHENNAI
It is an ingrained human desire to look good and attractive since everyone wants to be complemented for the way they look. Hair definitely contributes to this desire. Scalp with good lustrous and voluminous hair adds to the appeal. The thicker and well nourished is the hair, the more confident you feel.
Hair loss and thinning is observed very commonly among many men and women due to stressful lifestyle and other genetic factors. PRP (Platelet Rich Plasma) treatment offers hope among the current therapies for pattern hair loss. With the right strategy involving PRP, hair thinning can be addressed while ushering natural hair growth. Oliva Clinic offers highly safe and non surgical treatment through PRP for Hair Loss in Chennai.
Platelets are those tiny cells in your body which are the store house of growth factors. They function in repairing the damaged blood vessels, ceasing the blood flow after an injury and also stimulate the hair follicle stem cells. This ensures that they multiply vigorously, which improves hair thickness and volume.
The PRP (Platelet Rich Plasma) is nothing but a concentrated form of your own platelets. Nearly 15-20 ml of blood is collected from your arm and the platelets are separated using a centrifuge machine with specialized double spin technique. The platelet poor plasma is discarded while concentrated platelets are collected ensuring adequate concentrations. Then, using small syringes, platelet rich plasma is injected into the scalp's thinning areas.
Sessions
The total number of sessions varies based on the stage of hair loss. However,a minimum of 6-10 sessions is needed, at monthly intervals. Each session is for a duration of 30-40 minutes.
PRP contributes for rejuvenated hair growth by stimulating follicular stem cells in the hair as the growth factors are directly delivered to the roots. Oliva Clinic offers one of the most effective treatments using PRP for Hair Loss in Chennai.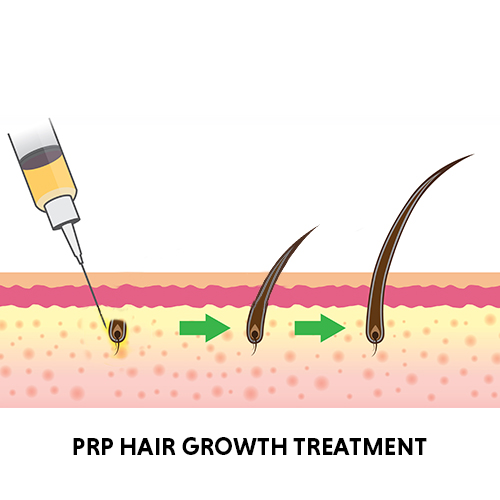 PRP Hair Treatment Procedure Explained By Dermatologist
Oliva offers advanced treatments for hair thinning and hair loss. Check out the details on our PRP procedure and gain deeper insights into how the treatment proceeds, under an expert dermatologist.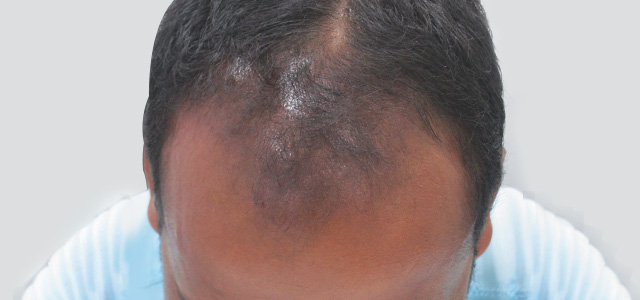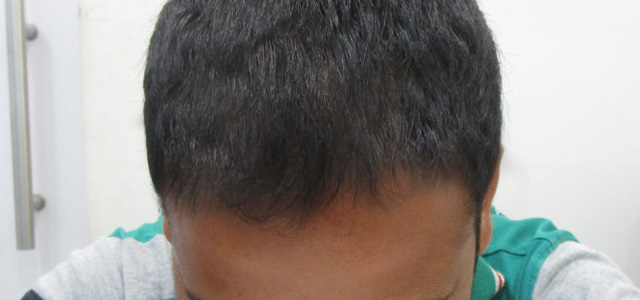 *Images are from real clients, and results can be subjective
Before & After Results Of PRP Hair Treatment
Check out real images of our clients before and after the sessions of PRP hair treatment at Oliva.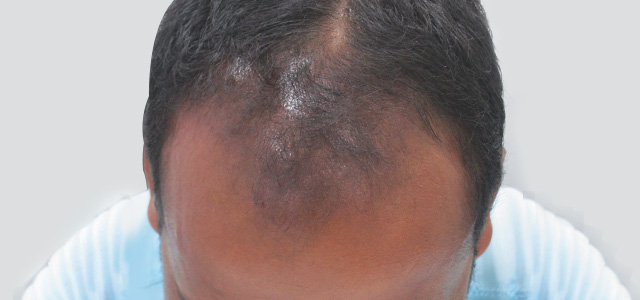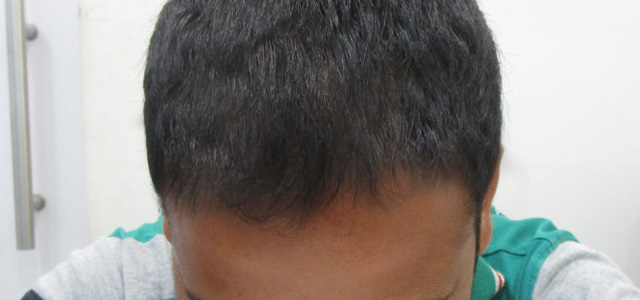 Treatment results may vary from person to person
Client Reviews
Read below what our esteemed clients have to say about us and what makes us the premier provider of skin and hair care services.
Best PRP Treatment Clinic
The staff and dermato-trichologist working at Oliva Anna Nagar are very kind and caring. They explain things clearly and answer questions patiently. I went for a PRP hair treatment here, and I am very happy to see my hair regrowth after this treatment. In short, this is the best clinic for PRP treatment.  
C
Reviewed us for : PRP Hair Loss Treatment
Chaitra Vadan
Happy & Satisfied
I have been taking PRP treatment for hair fall at Oliva clinic Anna Nagar for the past five months. I am very happy with the services provided. My scalp has started responding to the treatment, and my hair volume has also increased. They have the best dermatologist, and I would suggest people opt for this clinic if they want to get a PRP treatment done.
S
Reviewed us for : PRP Hair Loss Treatment
Satish Shabnam
Excellent Results
I have been going for the PRP hair loss treatment at Oliva skin and hair clinic, Anna Nagar. I have completed eight sessions, and now I am waiting for my last session. After my fourth session itself, I could see visible results, and I am very confident that the final results will also be excellent. The hair specialist has been really supportive and very patient in explaining every step of the procedure. I am glad that I came here.
P
Reviewed us for : PRP Hair Loss Treatment
Prashanth Rao
Love the Results
My neighbour who had taken treatment from Oliva Clinic Alwarpet and got excellent results advised me to consult them once for my hair problem. I consulted the dermato trichologist who did a detailed scalp analysis and told me to undergo PRP hair treatment. I started my PRP sessions, and by the 4th session, I noticed that my hair started to regrow and hair fall had completely stopped.  I just loved the results and highly recommended this clinic to anyone looking for a PRP hair treatment.
R
Reviewed us for : PRP Hair Loss Treatment
Rajshekar Goud
Best PRP Treatment Clinic
I am very happy with Oliva Clinic Alwarpet, which I had visited to get a PRP treatment for hair fall. I consulted their best dermatologist there who assured me that I would be able to successfully improve my hair volume and reduce the amount of hair fall. Apart from the experienced dermatologist, the staff, clinic's cleanliness, explanation of the procedure and pre- and post-care instructions, etc., will make your experience a truly successful one!
R
Reviewed us for : PRP Hair Loss Treatment
Ramakrishna Raju
Value for Money
Very satisfied with the PRP hair loss treatment done at Oliva Skin and Hair clinic Alwarpet. They have the best hair specialist who takes really good care of the patient. The treatment is slightly expensive; however, it is value for money as I could see excellent visible results after the third session itself. Great job by the team.
M
Reviewed us for : PRP Hair Loss Treatment
Maharshi Nath
Best Hair Regrowth Solution
I am 28 years old and was suffering from severe hair fall. I had read a lot about PRP hair treatment and was keen to give it a shot. A quick Google search led me to Oliva Clinic in Adyar. I booked an appointment with their dermato-trichologist. I was super impressed with my consultation with the hair specialist. My crown area of scalp was thinning. Based on the doctor's suggestion, I began my PRP treatment. I am happy to say that my treatment yielded amazing results!
A
Reviewed us for : PRP Hair Loss Treatment
Avadooth Narayan
Safe & Customized Treatment
I was suffering from hair fall problems, and it became so severe that even my scalp was becoming visible. A friend recommended Oliva Clinic Adyar, and I immediately booked an appointment with the best trichologist there. The doctor did a thorough examination and suggested the PRP treatment for hair fall. I am really happy with my results! Post my treatment; I could see an increase in my hair volume. I was impressed with the concern showed by the doctor and staff during my procedure. They customized the treatment so that it could give me the best results!
M
Reviewed us for : PRP Hair Loss Treatment
Mithun Varma
Grateful to Oliva
I am an engineering student, and I recently shifted to Chennai from Hyderabad. Due to the water change, I had severe hair loss during my initial days of college. After some time my hair loss reduced but my hair started to thin out. That's when my friend suggested it was time to pay a visit to a hair specialist at Oliva skin and hair clinic Adyar. I met the doctor who recommended PRP hair loss treatment. I was very happy with the way the procedure was explained to me. After three sessions, I started to observe a positive change in...
R
Reviewed us for : PRP Hair Loss Treatment
Rajesh Jayam
Why Oliva
Experienced in-house team of
Certified Dermatologists

Comprehensive one-to-one
consultation with the doctor

Advanced US-FDA approved
equipment

Well trained and certified
therapists

Served 2,50,000 happy customers
and counting

Stringent guidelines and set
protocols for better service efficacy
Frequently Asked Questions on Laser Hair Removal Treatment