PRP TREATMENT FOR HAIR LOSS IN CHENNAI
It is an ingrained human desire to look good and attractive since everyone wants to be complemented for the way they look. Hair definitely contributes to this desire. Scalp with good lustrous and voluminous hair adds to the appeal. The thicker and well nourished is the hair, the more confident you feel.
Hair loss and thinning is observed very commonly among many men and women due to stressful lifestyle and other genetic factors. PRP (Platelet Rich Plasma) treatment offers hope among the current therapies for pattern hair loss. With the right strategy involving PRP, hair thinning can be addressed while ushering natural hair growth. Oliva Clinic offers highly safe and non surgical treatment through PRP for Hair Loss in Chennai.
Platelets are those tiny cells in your body which are the store house of growth factors. They function in repairing the damaged blood vessels, ceasing the blood flow after an injury and also stimulate the hair follicle stem cells. This ensures that they multiply vigorously, which improves hair thickness and volume.
The PRP (Platelet Rich Plasma) is nothing but a concentrated form of your own platelets. Nearly 15-20 ml of blood is collected from your arm and the platelets are separated using a centrifuge machine with specialized double spin technique. The platelet poor plasma is discarded while concentrated platelets are collected ensuring adequate concentrations. Then, using small syringes, platelet rich plasma is injected into the scalp's thinning areas.
Sessions
The total number of sessions varies based on the stage of hair loss. However,a minimum of 6-10 sessions is needed, at monthly intervals. Each session is for a duration of 30-40 minutes.
PRP contributes for rejuvenated hair growth by stimulating follicular stem cells in the hair as the growth factors are directly delivered to the roots. Oliva Clinic offers one of the most effective treatments using PRP for Hair Loss in Chennai.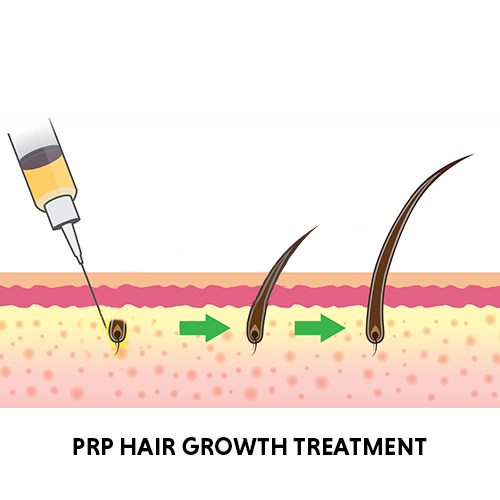 PRP Hair Treatment Procedure Explained By Dermatologist
Oliva offers advanced treatments for hair thinning and hair loss. Check out the details on our PRP procedure and gain deeper insights into how the treatment proceeds, under an expert dermatologist.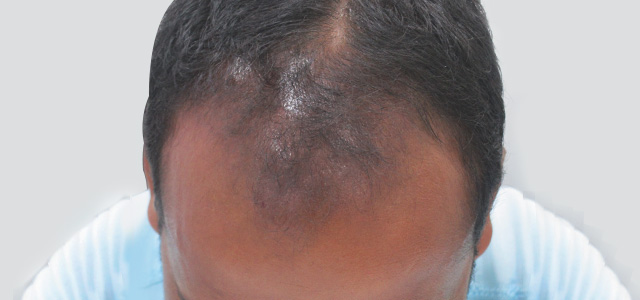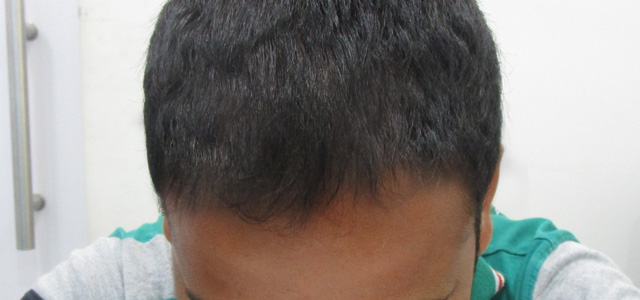 *Images are from real clients, and results can be subjective
Before & After Results Of PRP Hair Treatment
Check out real images of our clients before and after the sessions of PRP hair treatment at Oliva.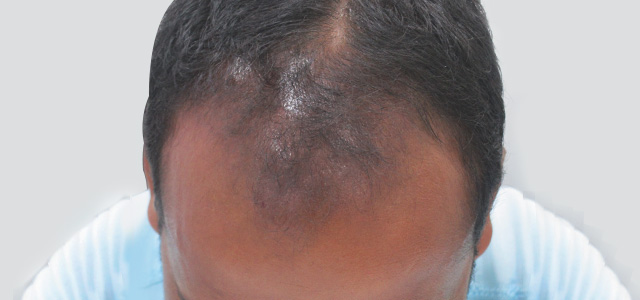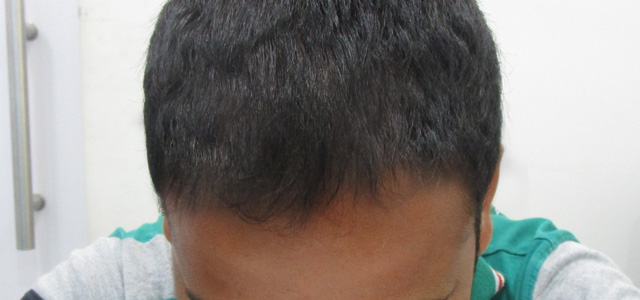 Treatment results may vary from person to person
Client Reviews
Read below what our esteemed clients have to say about us and what makes us the premier provider of skin and hair care services.
Best Hair Clinic In The City
I visited the Oliva Skin & Hair Clinic for a PRP hair treatment. Completely satisfied with the results and change in my hair growth. The hair clinic has a good, professional, and experienced team of doctors. The advice given was completely relevant and useful. I would recommend their Secunderabad clinic for anybody who is suffering from balding and hair fall issues.
D
Reviewed us for : PRP Hair Loss Treatment
Dilip
Hair loss
I'm Shaun Sausman, today i meet Dr. Manoj at Oliva Kormangala. He was very kind and helpful, three cheers to him.
Reviewed us for : PRP Hair Loss Treatment
Bhagya Sausman
Best Clinic for PRP Treatment
Hi, I got PRP treatment for hair regrowth done at the Oliva Clinic Gachibowli. I want to thank the hair doctor who took excellent care of my hair loss problem and me. PRP is a perfect treatment for hair fall, and along with medications, I saw outstanding results. The procedure is very safe, and now I see a remarkable difference in my hair's texture and volume. Thank you, Oliva!
R
Reviewed us for : PRP Hair Loss Treatment
Ritesh
Amazing Services and Great Results
I wanted to get rid of the unwanted hair on my face. I was looking for a reliable skin clinic, and I visited Oliva clinic at Gachibowli due to a friend's suggestion. It is one of my best decisions so far! The skin doctors here are very helpful; based on their recommendation I underwent the facial laser hair removal treatment. I was delighted with the amazing service and great results! Trust me. You'll love Oliva Clinic Gachibowli😍😁 😎 I would definitely recommend Oliva for skin and hair related treatments!! 😎
H
Reviewed us for : Laser Hair Removal
Heena Sethi
Remarkable Difference
I had pigmentation on my face and visited Oliva Clinic situated in Secunderabad based on my friend's recommendation. The dermatologist suggested me to go for a skin lightening treatment. I have been taking this treatment for some time now, and I am happy to see a remarkable difference in my skin tone. I would like to thank my dermatologist as well as the staff for taking such good care and giving me best results.
J
Reviewed us for : Pigmentation Treatment
Jhanvi
Thanks To Oliva Clinic
I went to Oliva clinic, Secunderabad for my scar problem. I was not only impressed by the positive results of my treatment but also by the experience of the skin specialist and the professionalism of the support staff. Post-treatment, I could see a remarkable difference in my skin texture. I am happy to recommend Oliva to all my friends and family.
E
Reviewed us for : Acne Scar Treatment
Ekta
Effective Scar Treatment
I went to the Oliva Skin and Hair Clinic, Kukatpally to undergo a pixel treatment for my acne scars. I was very impressed by the experienced dermatologist and other staff members. After completing all my sessions, I now see a reduction in my acne and scars. Oliva is the best skin clinic for scar removal.
S
Reviewed us for : Laser Hair Removal
Sandeep Ani
Excellent Treatment
I have taken treatment for pimples at Oliva clinic. I am very much satisfied with services provided. I started seeing the result as soon as I got done with the first session. Doctors and staff are very friendly.
Reviewed us for : Acne Scar Treatment
Swarupa A
Best Hair Clinic in Gachibowli
I visited Oliva skin and hair Clinic Gachibowli for PRP hair treatment. Super impressed by the experienced dermatologist as well as the staff. Nice ambience and result-oriented treatments. I have currently completed three sessions, and I can see positive results in terms of hair growth, reduction in hair loss and improvement in hair volume. I will recommend this clinic for PRP hair treatment to all my friends and family!
P
Reviewed us for : PRP Hair Loss Treatment
Pushkar Pratap
Why Oliva
Experienced in-house team of
Cosmetic Dermatologists

Comprehensive one-to-one
consultation with the doctor

Advanced US-FDA approved
equipment

Well trained and certified
therapists

Served 1,00,000 happy customers
and counting

Stringent guidelines and set
protocols for better service efficacy
Frequently Asked Questions on Laser Hair Removal Treatment